White Bears, it's time for you to be uncomfortable.
Imagine walking into an LGBTQ space and not seeing anyone who looks like you. This should not be unimaginable, since the whole point of the Bear community is to give space to men of size who feel excluded by the broader gay community because they don't look like pin-up models. 
However, for some reason, White Bears seem to not be able to grasp this concept when it concerns Bears of Color who feel excluded from Bear spaces. During a time when the Black Lives Matter movement has rightfully taken up space on our news feeds, a conversation has opened up again in Bear spaces about the lack of diversity and inclusion, and the silence of White gays when it comes to the lives of Black people and People of Color. But, it's a conversation that many White Bears still seem to not want to have.
The conversation was sparked this weekend in a Facebook planning group for a very popular Bear event, in which a meme was posted that said "White Silence Equals White Consent. Black Lives Matter." Despite some support from group members, the post was met with much criticism from other group members, who called supporters of the post "troublemakers".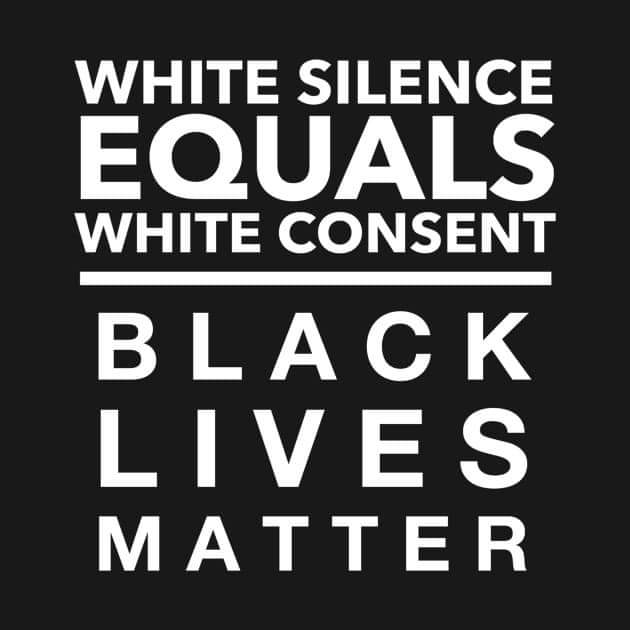 A second post was then put up by one of the post's criticizers, which basically said that a vacation planning group was not the space for this type of conversation. Upon reading that, I couldn't help but think, Well, when WILL it be time?
White Bears, it's time to wake up. No one is trying to destroy your fun, but you literally have people telling you that they feel excluded from your events. People are literally telling you that they feel mistreated and underrepresented. People are telling you that their lives are in danger and they are being killed in the streets, and your reply is "Ok, but I want to have fun without you bringing this up, though."
The reason why so many White Bears have taken issue with those types of messages being presented in these groups is because those messages are absolutely right. White gays seem to have a hard time admitting that they are privileged, and that they could do a lot more to support People of Color because it takes away their ability to own the victim label. White gays feel like they own the rights to oppression because of the oppression they've faced because of their sexual identity, so they don't like to admit that they can be oppressors themselves.
White gays want to turn a blind eye to conversations that make them uncomfortable, and believe that Bear events are "not the time" to talk about diversity, inclusion and Black lives. It is exactly the time. 
White Bears wonder why it's hard to get People of Color to show up at your events, or be models on your event posters. It seems like you want People of Color to represent your events without actually making an attempt to include them.
Why would anyone want to show up to a place where their legitimate calls for visibility and inclusion are constantly shut down by White gays who don't want anyone to make them uncomfortable? Queer People of Color don't trust White queers much of the time, and rightfully so.
It's time for White gays to accept that maybe making you uncomfortable is the only way that People of Color feel that they can get you to listen. I read a meme once that said, "White gays got comfortable ever since they got marriage equality". White queers also may have forgotten that marriage equality was won as a part of the larger LGBTQ rights movement, which was led primarily by Transgender and lesbian Women of Color. But, it's totally okay to keep People of Color silenced and underrepresented in the LGBTQ community, right?
White gays, it's time to be uncomfortable. LGBTQ People of Color have never had the privilege of being comfortable. And maybe, in order to finally help fix things, you need to understand what that discomfort feels like.