Shane Tate talks Fire Island Bear Weekend cancellation and how to responsibly visit the island
Last week, event promoter extraordinaire and four-time NYC Glam Award nominee, Shane Tate, announced that Fire Island Bear Weekend (FIBW) has unfortunately been cancelled.
However, even though the event has been postponed until next year, the island is still open for visitors! I had a chance to talk to Shane and discuss his choice to cancel FIBW and how visitors can still responsibly and safely visit the island.
Kyle Jackson: Hi Shane! It's very sad to hear that Fire Island Bear Weekend has now been cancelled, what led you to make the decision?
Shane Tate: Hey Kyle, yeah this has been keeping me up for months. After working with the venues, It became clear that there was just no way we could do this event safely during the pandemic.
Also, after the scandal that took place in the Pines over 4th of July weekend, I couldn't in good conscience promote any type of large gathering. Aside from our amazing patrons being disappointed my heart really goes out to the venues, hotels and guesthouses who are struggling to get through this pandemic.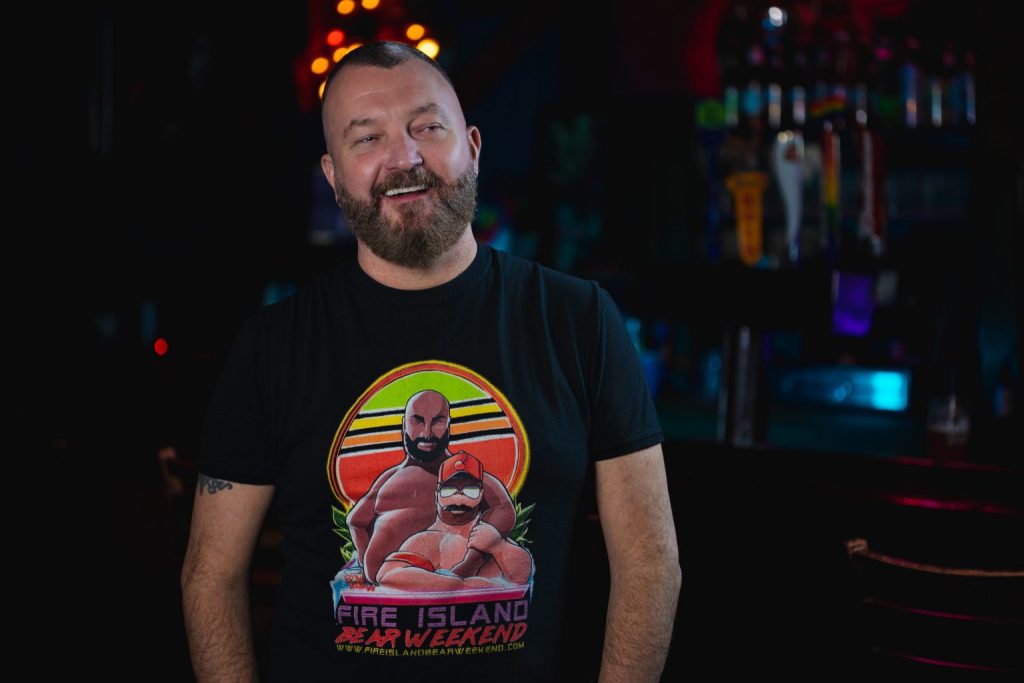 KJ: What are the dates for next year's FIBW?
ST: The new dates are June 10th-13th 2021. Tickets go on sale in a few days at a reduced price at www.FireIslandBearWeekend.com.
The hotels are aware of the new dates and they said they would be happy to move your reservations to next year's dates rather than canceling and rebooking.
KJ: Are hotels still open?
ST: Yes, very much so. They have learned how to make social distancing fun and have created some really fun activities for the smaller crowds.
KJ: What are some other things to enjoy in Fire Island?
ST: In the press release I sent out about the cancelation of FIBW, I noted now would be a great time to visit Fire Island and see it for its raw beauty. Beaches are open, and if you social distance yourselves and wear masks when you're around people, they are perfectly safe.
The Sunken Forest is open and the bars and restaurants are open, they're following strict social distancing rules with limited capacity. I was out there three weeks ago, and it was beautiful!

In the meantime, catch Shane launch Digital Bear Weekend on July 24 at with a special Beers & Bears opening party, featuring some very hot go-go bears! Tune into bearworldmag.com/digitalbearjuly to watch Shane's DJ set.
Also, catch Shane as a guest on the very first episode of the Bear World Podcast premiering this weekend, and hosted by yours truly! Go to bearworldmag.com/podcast/ to listen to the trailer, and catch the Bear World Podcast on Spotify, Apple Podcasts, or wherever good podcasts can be found!
For Shane's NYC events head to www.rockbarnyc.com, and for his bear weekends head to www.fireislandbearweekend.com and www.keywestbearweekend.com
For more information about traveling to Fire Island, please visit fireisland.com.
When travelling, we encourage you to adhere to all health guidelines both local and national. Have a safe vacation!