Richard meets… Shane Tate
Shane Tate (four time NYC Glam Award nominee) has been rocking the New York bear scene for quite some years now, and with Fire Island Bear Weekend about to have its sixth successful year, we thought it was time to pop him March's front cover and have a chat with him!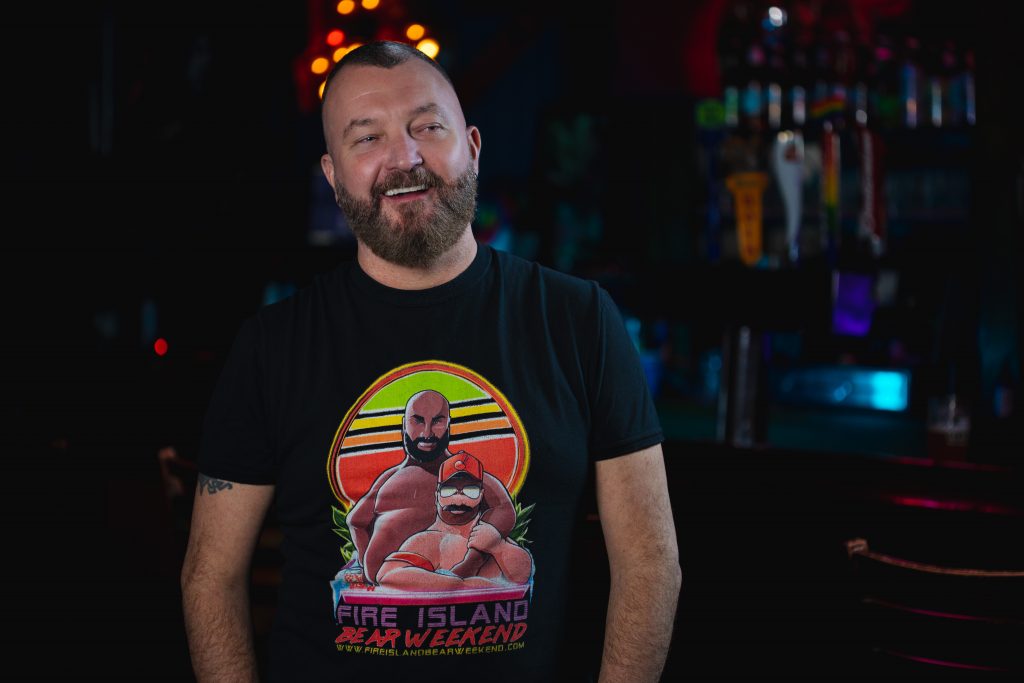 Richard Jones: Shane so good to sit down with you! You have quite a number of bear parties happening this year and you're now at Rockbar too… tell us all about what you have going on!
Shane Tate: Hey Richard! Yes, it's a busy time of year right now. I've got five parties in the works and two currently running in NYC.
We have BEERS & BEARS 2-4-1 happy hour at Rockbar NYC every Thursday from 6pm till 10 pm, and there's a BEARS XXX at Rockbar on every third Saturday of the month – the next one is coming up March 21st starting at 9pm featuring GoGo Bears and DJ Ted Bishop, with DJ INSYX the following month.
BEERS & BEARS is also coming out to Fire Island Bear Weekend on September 17th at 9pm at Cherry's on the Bay
Talking of Fire Island Bear Weekend, that is now running from September 17th to 20th this year and features loads of cool events like the Bear Ass Tea & Pool Party on September 18th at 4pm at The Belvedere Guest House in Cherry Grove featuring DJ INSYX and DJ PRESS PLAY; a VIP pool party on Saturday September 19th being held at my place in the Pines featuring an open bar, a clothing optional environment along with a heated pool, hot tub and beautiful views of the bay; with the main party also on friday URSA MAJOR at 10pm – at The Ice Palace, Cherry Grove. Featuring DJ MIKE SWELLS & JAMES CERNE
Saturday starts at 9am – 1pm – Bears Beach Day!  Grab a towel and hit the beach in Cherry Grove! 1pm – 5pm – VIP (Clothing optional) Pool Party in the Pines. Open Bar. (Only available to VIP ticket holders.) 1pm –  Tea Dance at the Ice Palace. (No Cover) 8pm – Mr. Fire Island Bear Contest at Cherry's on the Bay, hosted by Ginger Snapp $10 cover for non residents or included with weekend pass. and at 11pm we finish saturday with a special mash up with 11pm DWORLD Underwear party. Ice Palace, Cherry Grove. (Entry included only with VIP ticket holders)
Oh and sunday 9-3pm its Brunch at Cherry's On The Bay in Cherry Grove – Unlimited Bloody Mary's and Mimosas. (2hr limit $25.00) 12-2pm – Island Breeze BEAR LUNCH in Cherry Grove. and then we end with 2pm – BEAR SOUP Ice Palace Pool Party, Pool Show at 4pm!
Pheeeew, I didn't realize I had that much going on until just now!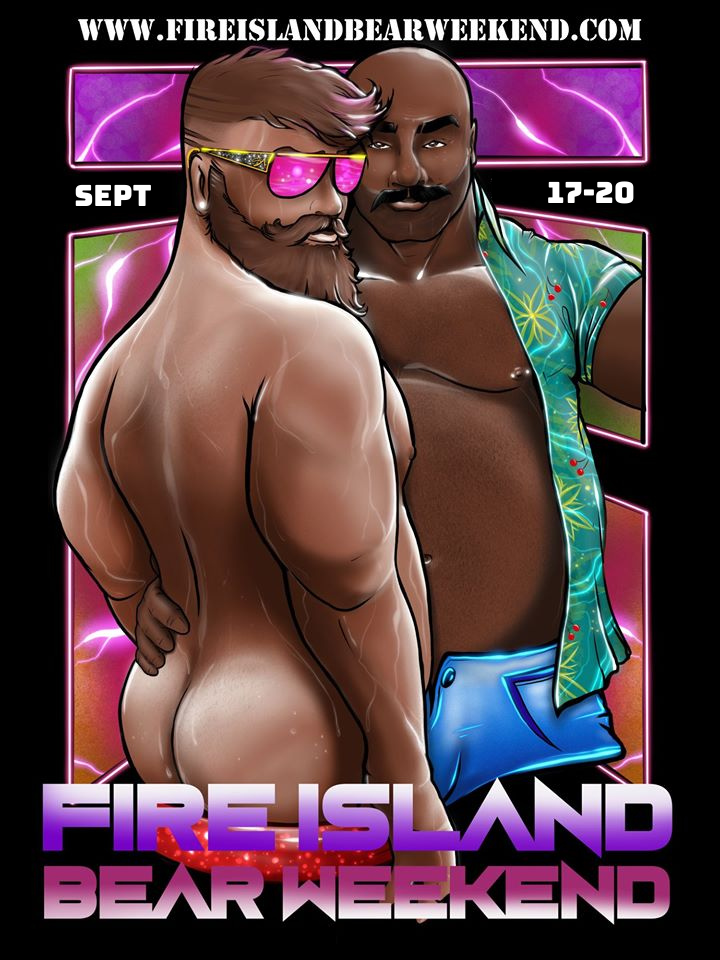 RJ: Wow you are a busy boy! You also recently brought Big Dipper to Rockbar how did that go?
ST: WOW! Just Wow! What a fun night that was! Big Dipper performed to a sold-out venue and blew the roof off! He performed several of his well know hits and also performed new material from his upcoming album. I definitely would love to work with him again.
RJ: This June sees six years of Fire Island Bear Weekend, how do you feel about that?
ST: It's funny how fast time flies. I was talking with a friend the other day and I said I can't believe this is going to be my fifth FIBW and he corrected me saying "No, its your sixth"! Every year this event grows bigger and bigger and our attendance nearly doubled last year.
I started this event with a shoestring budget that I ended up bank rolling myself and with the help of Robert Lassegue-Reyes the manager of the Ice Palace and the Grove Hotel. Without his help, the event would have never of happened.
We got off to a rough start. On a very cold morning in March I was awakened by several texts from Guy Smith informing me that Cherry Grove had burned down, at that point they didn't know the extent of the fire. We had just got everything in place and had started to sell tickets. Hours and hours of work to produce these events had all been a gigantic waste of time. After the dust had settled, I got on the phone and started trying to see what could be salvaged of the event and what was left of Cherry Grove. Turns out the Grove hotel and a few iconic homes near the hotel had burned down and all the venues on the island were more or less intact. Despite the strain this put on this resilient community they were open for the season and Fire Island Bear Weekend was still a go. The ruins of the hotel were in plain view from the dance floor of the Ice Palace, a reminder of how fragile these structures are that are built on that little sandbar known as Fire Island. Despite the drastic visuals I purchased camo netting to drape around the dance floor to try and match the war zone that was right outside. It some how worked, and we had an amazing event!
RJ: How do you relax when you're not partying?
ST: I never relax!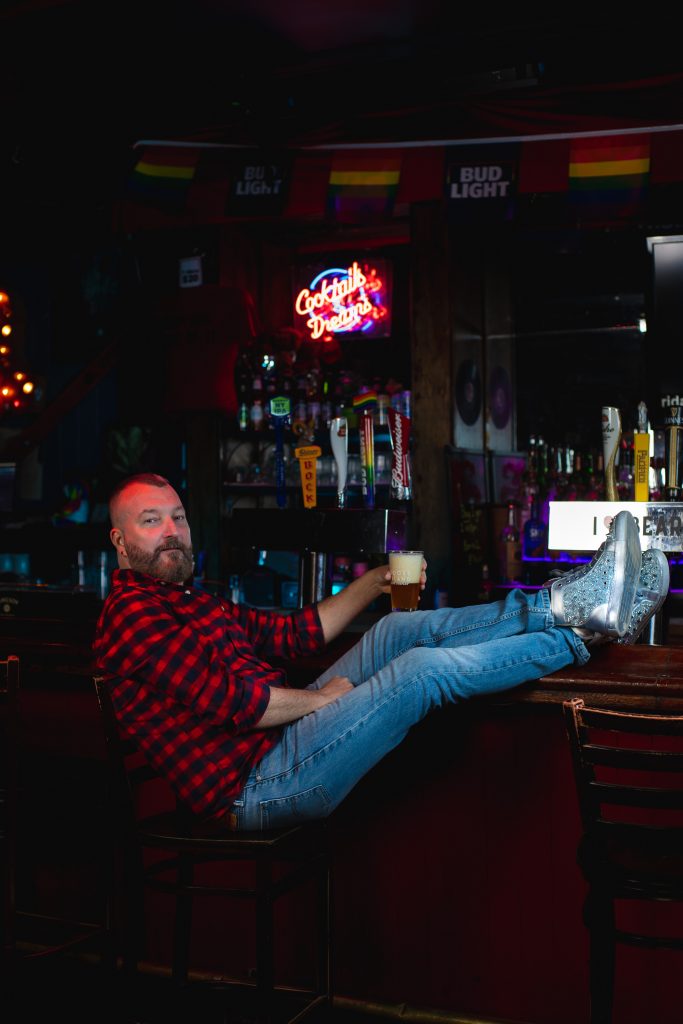 RJ: Without giving your secrets away what are your tips for throwing a good party in NYC?
ST: Make people feel welcome, allow people to be themselves and, unlike so many other parties, make them feel included.
RJ: When you're not in New York where do you like to party
ST: Two words…. KEY WEST! Key West is my favorite place in the world! I've been going there since I was a kid. It's a place where anything goes, and everyone belongs. It's tropical, friendly and fun. The Island House Resort, which in my humble opinion, is the best place on earth, knows how to pamper you. I highly suggest everyone check out www.KeyWestBearWeekend.com too!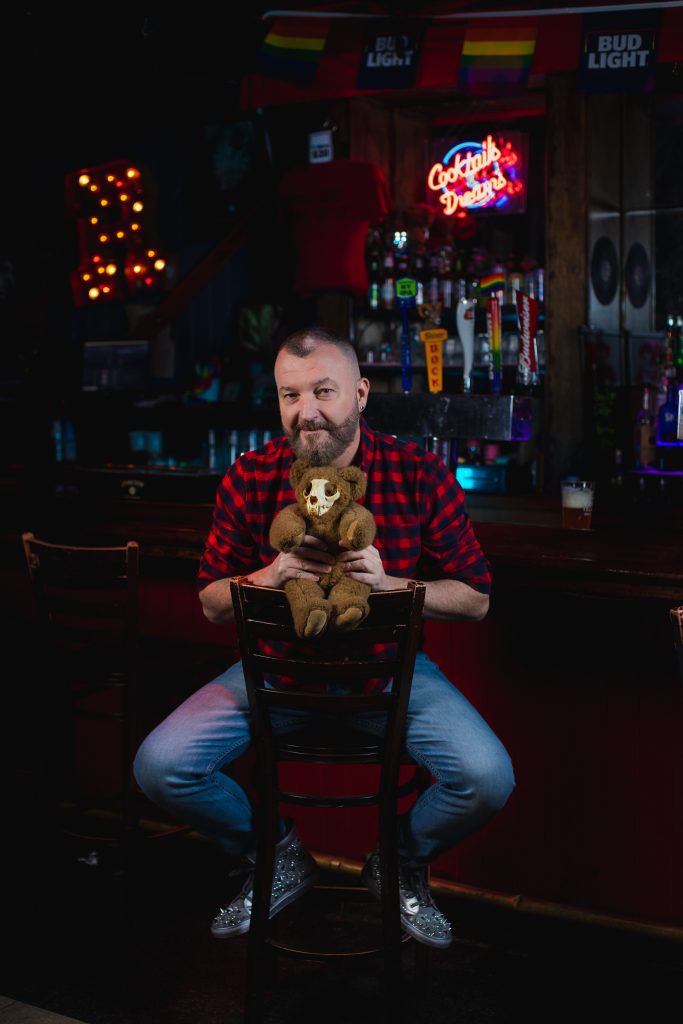 RJ: On the way from your parties are you a hot dog guy or a pizza guy?
ST: When I'm on Fire Island, The Island Breeze has the best appetizers and cocktails and will definitely soak up the booze. Cherry Grove Pizza is great for late nights and when I want a home cooked meal, I go to Cherry Lane for amazing pasta and fried chicken.
In NYC, after Rockbar… Golden Woks at 159 Christopher Street has the best Chinese food in the world!
---
For Shane's NYC events head to www.rockbarnyc.com, and for his bear weekends head to www.fireislandbearweekend.com and www.keywestbearweekend.com
Rockbar is working to be as open as possible during the COVID-19 emergency – check their Facebook page and website for updates.
Details have been changed since the COVID 19 Lockdown – and Fire Island Bear Weekend Dates and Events have been change since first pubishing.