Zee Machine to Headline Show in NYC This Weekend!
The multi-talented and unapologetically queer lover of chubs and bears, Zee Machine, will be headlining a show in New York City this Saturday July 22nd at The Bowery Electric. (Tickets HERE)
As a refresh, Zee Machine is an LA-based pop/rock/electronic singer songwriter and multi-instrumentalist. Their infectious hooks, soaring vocals, cutting lyrics, and empowering live sets are a celebration of all things queer. With influences ranging from Prince and Jeff Buckley to The 1975 and MUNA, they have brought a brand of arena-ready pop bombast to iconic venues and to crowds of thousands at Pride festivals across the country. Having caught the attention of Mark Ronson and collaborated with Grammy-winning producers, Zee Machine was nominated for Breakout Musical Artists at the 2023 Queerties, was featured in a profile for People.com, debuted in the top 25 on the iTunes pop charts with their EP "Brainchemistry", and was named by The Advocate on their list of 7 queer artists changing the game.
The last time we spoke to Zee was for their video "4 On the Floor" which was a celebration of body positivity for larger bodied people of all gender expressions, which was super on brand for this performer who has become somewhat of an ambassador for Club Chub, having performed for the event several times, most recently this past Sunday.
Now, however, Zee Machine is coming to the east coast to delight and entertain his fans in a one night only performance at NYC's The Bowery Electric. We had a quick chat with them to see what fans can expect from the show.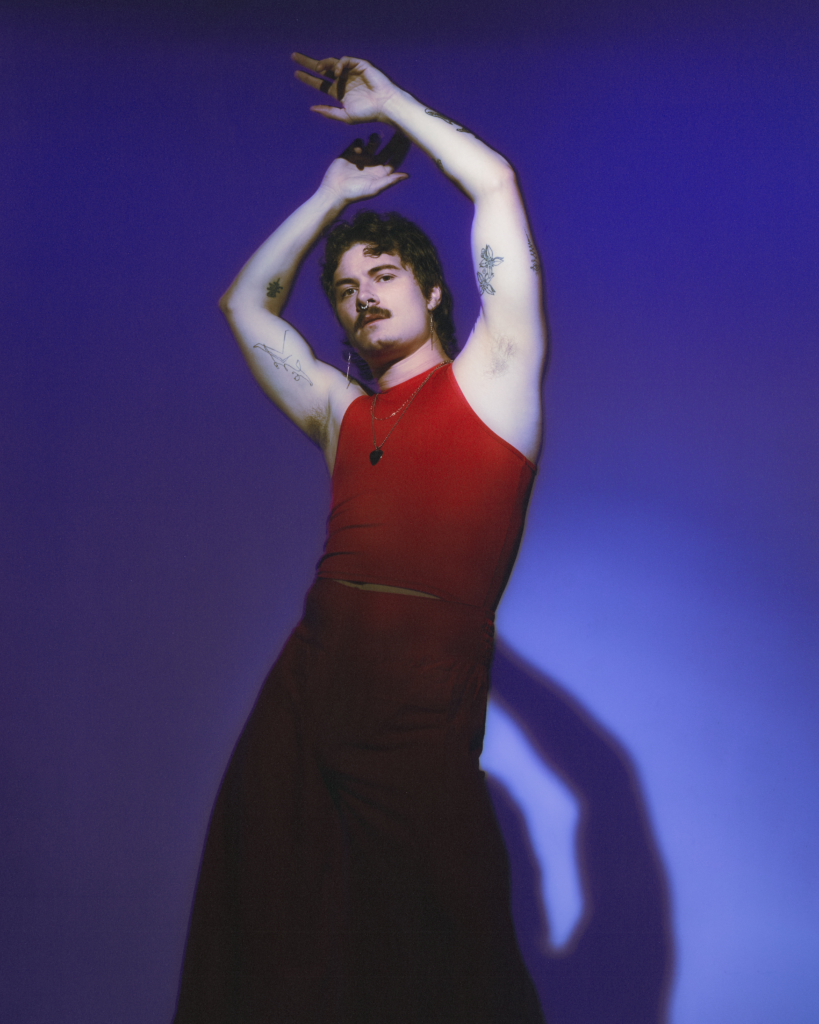 John H: You're primarily based in LA, what made you want to bring your show to NYC?
Zee Machine: After LA, NYC is where I feel the most love and support and energy from a musical standpoint. I have so many creative friends out there and any time I get a chance to visit it just sort of revitalizes me artistically. So, when the opportunity arose I knew I had to go for it.
John H: What can audiences expect from the show?
Zee Machine: This is one of the longest sets I've ever done, so it will be nice to have an opportunity to get to do songs from each point of the "discography" so far. It's crazy how when I started out, I was stretching to fill the set up and now it's become a struggle to make cuts on songs I love. Also expect some covers and some brand-new ones.
John H: Tell us about your supporting acts: Bentley Robles and IDSTYLE
Zee Machine: I'm SO excited to be joined by these two NYC locals. Bentley is honestly one of my best friends at this point. The musical and personal chemistry we've cultivated together over the last year has really enriched my life and I'm so excited to watch his career grow with mine. I was introduced to IDSTYLE through my drummer for this show and knew that their approach to electronic RnB/Pop/House, dance, and just their overall sense of style, would make an amazing addition to the lineup. I can't wait to get to know them better.
John H: Can you give me a tease about what visuals or fashions you'll be serving to east coast fans, because besides an electric performance I know you can turn a look!
Zee Machine: I'll be honest, when it comes to fashion, I usually don't even know myself until the day before the show. Or sometimes I'll have it all planned out and then the week of the show it won't feel right. So, I'm gonna let the spirit move me the day of, and if I end up with my ass hanging out, then so be it. Although as of now I'm feeling bright/neon. Wearing black at a club venue makes me disappear.
John H: Bright neon with a chance of ass hanging out, got it! (Laughs) Is this the first show in a wider tour to come?
Zee Machine: While I wouldn't label it a "tour", I've got a handful of shows around the country I'll be hitting up including Phoenix Pride and Cannonball Bash this fall. There may be a couple more on the horizon that I just haven't been given the go-ahead to announce yet…
John H: Excellent! I'll be sure to keep an eye out.
Get your tickets to Zee Machine's NYC show HERE.