Where the Bears Are… Now: Joe Dietl
It's been ten years since the principle Bears from the hit Bear-centric LGBTQ web series Where the Bears Are graced the very first cover of Bear World Magazine. Since we are celebrating ten years as the number one online Bear lifestyle magazine, we decided to catch up with some of the guys to see what they've been up to. 
The next cast member we caught up with was Joe Dietl. Check out the interview below to get the scoop on what his best moments from the show were, how his character, Wood, came to life, being a visual artist, and even the possibility of a Where the Bears are documentary!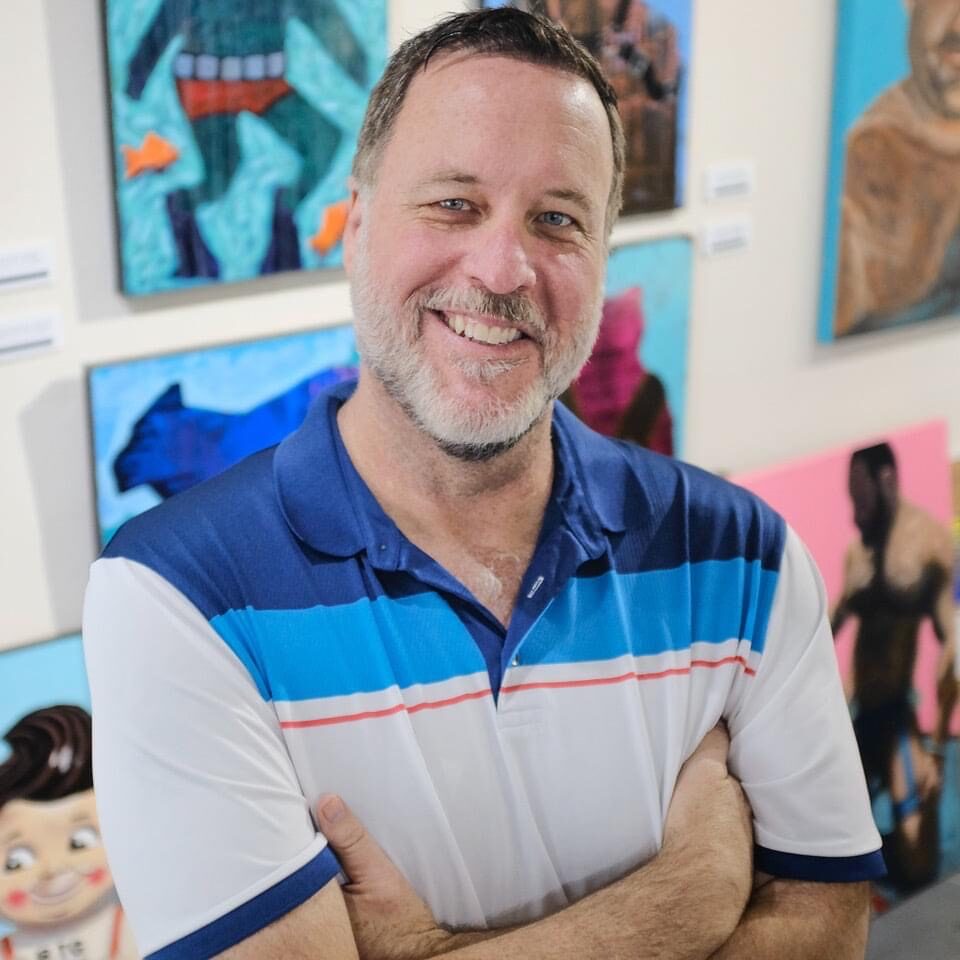 ---
Richard Jones: Joe, it's been ten years since you and the Where the Bears Are principle cast appeared on our very first cover. WTBA is about a month older than Bear World, can you remember what led up to the creation of season 1? 
Joe Dietl: Congrats on 10 years! You guys have always been so supportive of us and really helped get the word out about our show early on. We can't thank you enough.
The show came to be when Ben, Rick and I were having some cocktails at Rick's house in Palm Springs. We wanted to do a project centered around a group of Bear friends and we were willing to put in our own money to make it happen. Rick came up with the title, Where The Bears Are and he also came up with making it take a murder mystery. That really gave us a hook that we could lean into. We gave each episode a cliffhanger that made you want to see the next episode.
RJ: How did your Character Wood Burns come into being?
JD: Originally I was just going to direct. Rick and Ben would be writers and actors, but when we were trying to keep the budget down, we figured that since I was already going to be there directing it would save money if I was one of the leaders too.
Ben told Rick that I play dumb really well and it was decided that I would play Wood. We based our characters on the Golden Girls, with Ben playing Dorthy, Rick being Blanche and me as the big dumb version of Rose.
RJ: What were some of the best moments in playing Wood across seven seasons of the show?
JD: My favorite time playing Wood was shooting the finale for season 3. We rented an airplane set, and for 3 days I got to make believe I was a pilot. As an actor, guys like me don't usually get such juicy roles, those are left for big Hollywood stars like Denzel Washington or Tom Cruise. But in this case, I got to live out a fantasy and land that jumbo jet!
Q: What's next for Joe/Wood?
JD: Well, as far as Wood goes, we are currently working on a documentary about our show that we hope to get into film festivals next year and then onto a streaming platform for everyone to see. We are also working on a murder mystery stage show of Where The Bears Are. We are hoping to open it in Palm Springs early next year. I'm sure we will be reaching out to you when that is ready. 
As for me, since finishing our series and moving to Palm Springs, I have become a full-time artist. I have a Gallery/Studio called DietlArt. I feel so fortunate that I get to go to my studio every day and do something that I love.
I am currently working on new work and plan on having a show in February or March. You can see my fine art at https://dietlart.com/ and if you are interested in Pop Art Pet Portrait of your pet, you can hit me up at https://joespetpaintings.com/