Queer plus-size model Dexter Mayfield serves on the cover of Out's Swimsuit issue!
One thing we absolutely love to see here at Bear World Magazine is body representation! And Out Magazine's new swimsuit issue featuring plus-size model, dancer and actor Dexter Mayfield is SERVING just that! 
The plus-size star who has gained international recognition for being talented and fearless in his pursuit to represent body positivity has most recently appeared as a judge on CBS' new reality dance competition Come Dance With Me, which premiered on Friday, April 15, 2022. Hailing from Dallas, Texas, Mayfield made his modeling debut at LA Fashion Week in 2015, where he walked for designer Marco Marco. He went on to work with Rihanna's SavageXFenty brand in 2021.
In addition to his modelling, he has worked as a dancer with numerous artists such as Jennifer Lopez, Katy Perry and Taylor Swift. Dexter Mayfield also loves to show his dance moves off on social media platforms, such as Twitter, YouTube and TikTok, garnering millions of views and thousands of followers in the process. As an actor, he is known for his roles in Sandy Wexler (2017), and The Art of Being (2019). He's become a bonafide star, and a prominent figure in the plus-size and body positivity movement. 
Nevertheless, the road to success for a Black Queer man of size was filled with many obstacles and setbacks. SK Pop recalls a 2021 interview with Yahoo! Life, where Mayfield spoke about when he first realized that his size would be used as a way to compartmentalize his talents when joining a youth football league. 
"It was categorized by age but then secondarily it was by size. When I turned 7, I had to go into a category called younger but heavier. So I would have to go to the next team automatically because my weight was not deemed appropriate for my age."
He goes on to discuss the obstacles he faced when moving to Los Angeles to pursue his modeling and dancing dreams.
"Being a fat Black queer performer in the industry, almost every odd is against you. I missed out on so many opportunities because I was too gay or I wasn't masculine enough or on the flip side, I had lost a lot of weight just from the sheer training schedule and work schedule that I had had, and I was booking nothing because I had kind of an in-between body, so they were like, well, we can't use you at all."
Well, we're glad to see that Dexter Mayfield has overcome the obstacles and has gone on to become a successful example of what can happen when you beat the odds. And look at that POSE! WERK!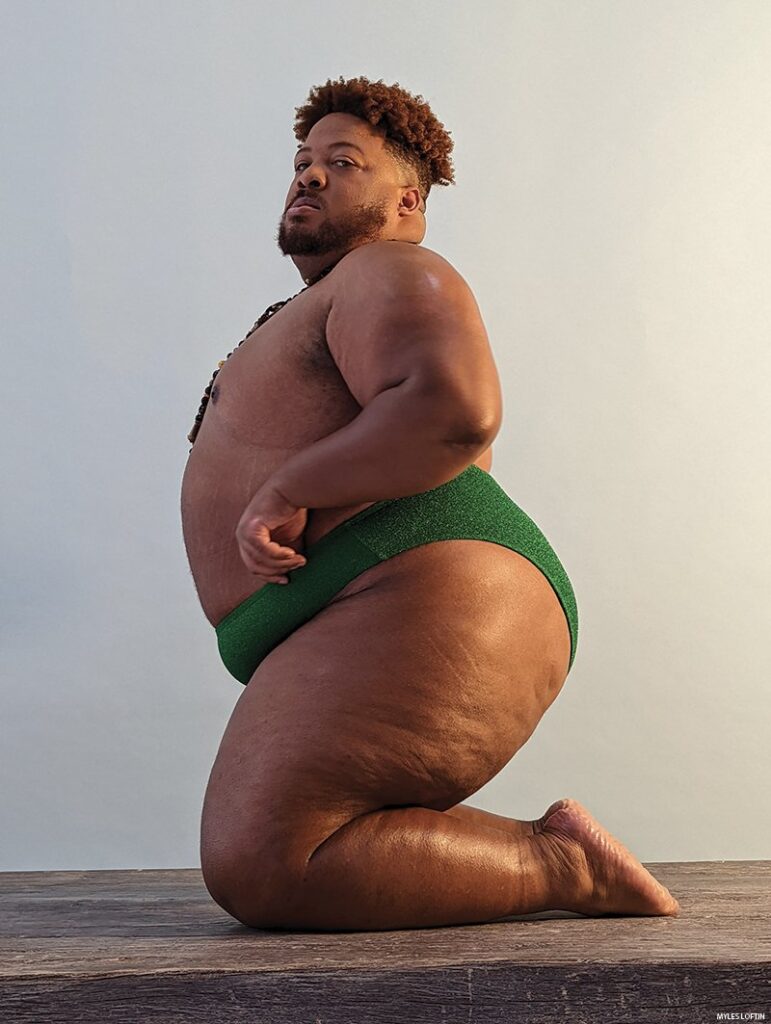 Come Dance With Me is streaming now on CBS!