Queer artists Toño and Yuck release '1(800)' EP
1(800)TONO&YUCK is the queer collaboration EP of spring 2022, so what are you waiting for?! GIVE THEM A CALL NOW!
If you don't know him, YUCK is the creator of some of the most sickening beats that make your BEARholes CLENCH and your cheeks jiggle. YUCK has been making music for about seven years now, and has contributed to some of the best queer music we love to listen to.
And, of course, Toño — You know him, you love him, and you probably have constant debates on how to pronounce his name. Well, he's back again with his unbeatable bars and impeccable flow.
This year Toño Stañ's have been eating well with all the the new releases. From the features on the "SCREAM BACK" REMIX by Sneakyseabear, "Legendary" by Jawn Houston, and "MEAT (CUBMIX)" by Estevan God to an entire mixtape, Toño has been busy!
After the burnout that was 2020-2022, Toño needed some creative assistance in the form of rapper and producer, YUCK. Thus the 1(800)TOÑO&YUCK hotline was born.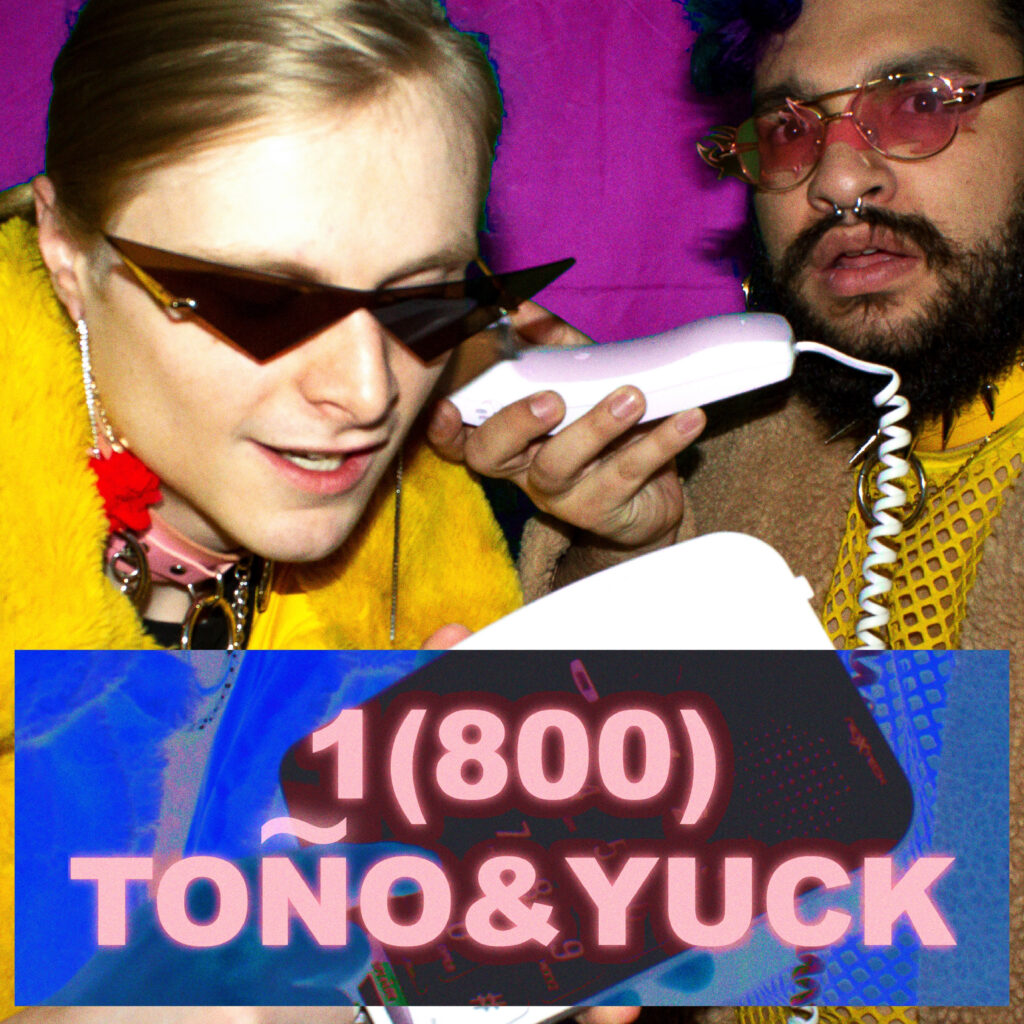 I recently chatted with the two of them about this collaboration.
---
Bryce Quartz: How did the two of you get the idea to make this collab project together?
TOÑO: Colin (Yuck) STAYS hounding me to hang out and make music with him! I don't blame him, we're kind of a match made in heaven. After sending me beat after beat, I decided it was due time we worked on a joint project together like we've been talking about. I definitely needed a side project aside from working on the upcoming album.
YUCK: The first song idea was born one day when I was texting Toño about making a mixtape or a song while he had COVID. We planned that song and it spiraled into the apocalyptic 1(800) call line it is today!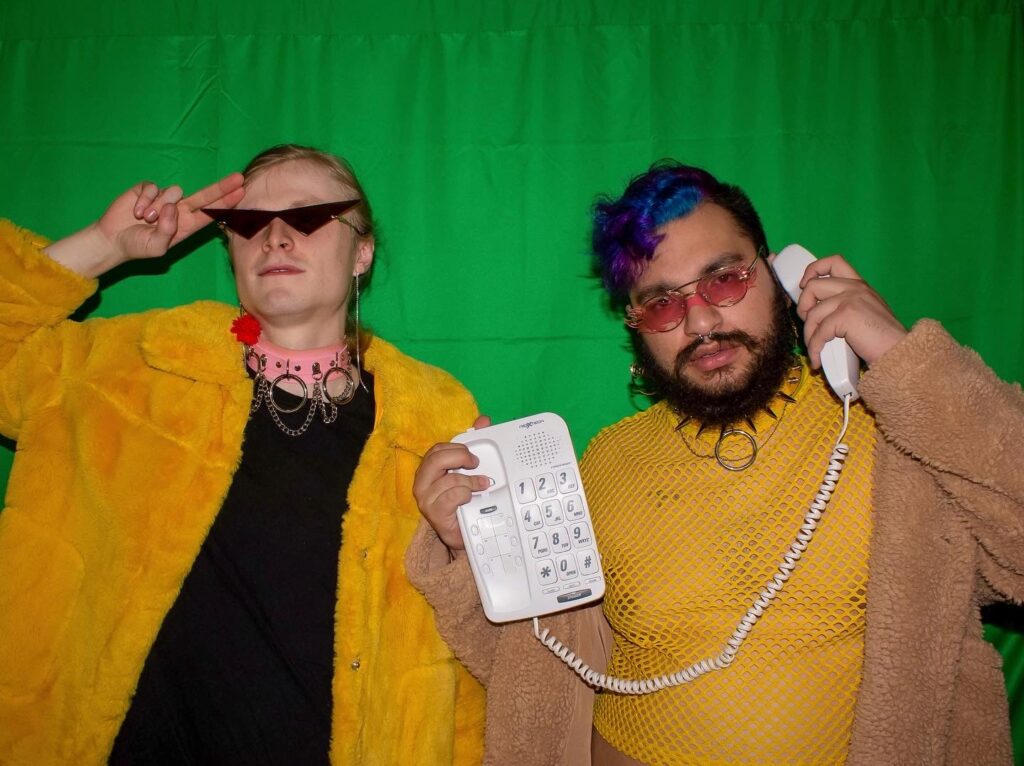 BQ: What was your favorite moment together making this project?
T: The moment everything was recorded and we were able to listen to the project in full. I remember us listening to it at least twice the day it was finished and just jamming out in YUCK's room and his car thinking to ourselves "we really made some bangers!!"
Y: All of it. I made these beats a while ago. Toño chose the crazy gay ears having get down funk junk ones. The original "Dick Game" beat was so whack, or at least I thought it was, and we edited that down to the funnest song on the mixtape! "Just Lick a little feet ! Be a little freak !"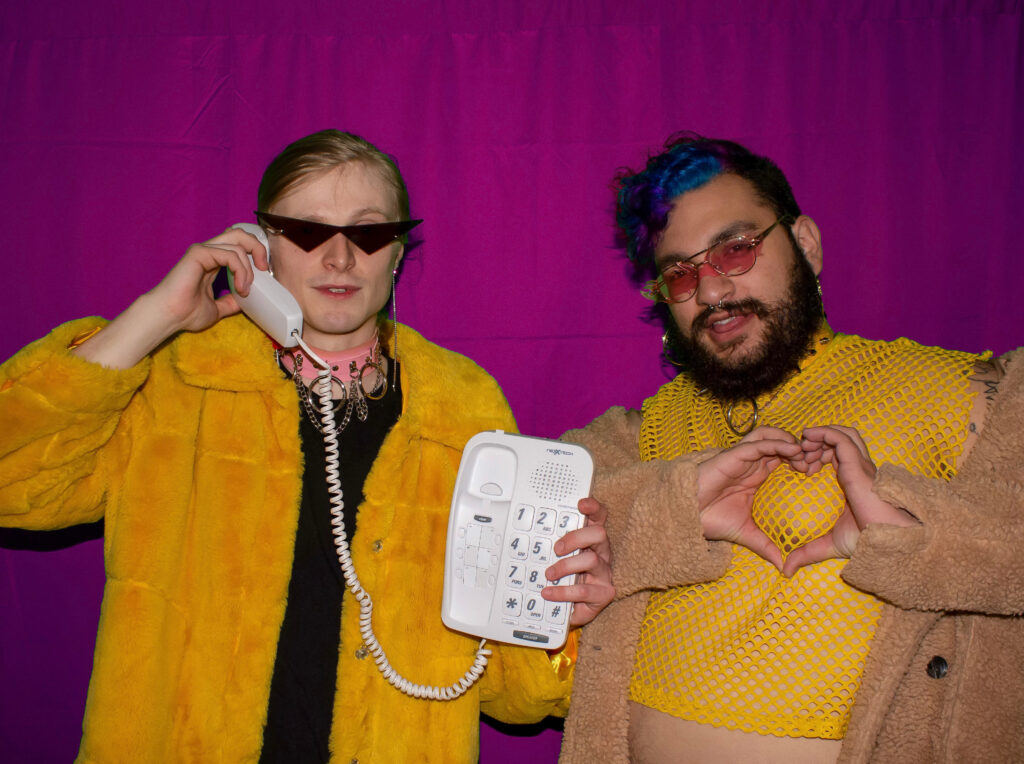 BQ: Do you have a personal favorite track on the album and why?
T: "Used To This", for sure! When YUCK came to me with the beat, I brushed it off at first because this is not something I'd usually pick to rap on. But I couldn't get over the classic sound of the verses and the synths in the chorus. Speaking of the chorus, Yuck actually wrote the lyrics!
Y: "Up2you" was my personal track on the mixtape — A "half freestyle, half written" crazy idea of a song that came out so vibey and sad in a good way. It's a song I made as a reminder to myself. The lyrics are about the repercussions of making some bad choices and accepting that reality in order to better yourself.
BQ: What are the vibes like in the studio with both of you?
T: After a few drinks and some spliffs in a bowl, we are absolutely the most wild duo on the planet. It's definitely bestie vibes in the studio at all times, but we're never afraid to give each other some honest feedback on what we're working on.
Y: Whack! We both have crazy different energies in the best way possible. Toño and i write and make music very differently, so it was fun to take these ideas and create something different.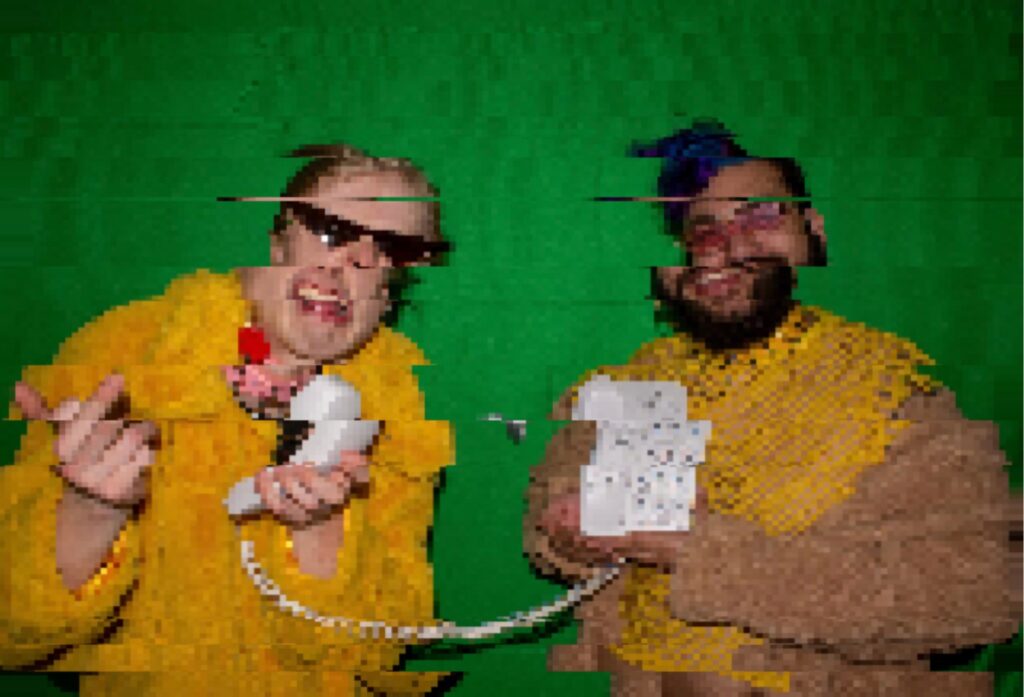 BQ: What can we expect next from you two?
T: We are taking over! Look out. Oh, also maybe some 1(800) REMIXES but… shhhh!
Y: World domination. We will be hiring soon, hopefully.
BQ: Thank you both for taking the time to answer those questions for us!
Be sure to call 1(800)TONO&YUCK on Spotify and all other platforms now for all your queer music playlist needs!