Poppy J Snacks is the Bear comedian to watch!
Get you a taste of Poppy J Snacks!
Poppy J Snacks(They/He) is a Non-Binary Latinx Comedian and Bearlesque performer raised in Miami, Florida, but currently lives in Super Gay Wilton Manors.
When Poppy is not eating or clapping cheeks, they serve laughter and comedy as part of the Haus of YAS: A Queer Comedy Collective within the famous Villain Theater in Miami and has performed all over Florida, from St Pete to South Beach.
Poppy has headlined and has opened for Francisco Ramos from Netflix's "Gentefied". Poppy is also the first Bear to hold the title of "Mister Key West Bear" in 2018. Stories of his awkward upbringing and Bear identity are what you'll hear at a Poppy Show.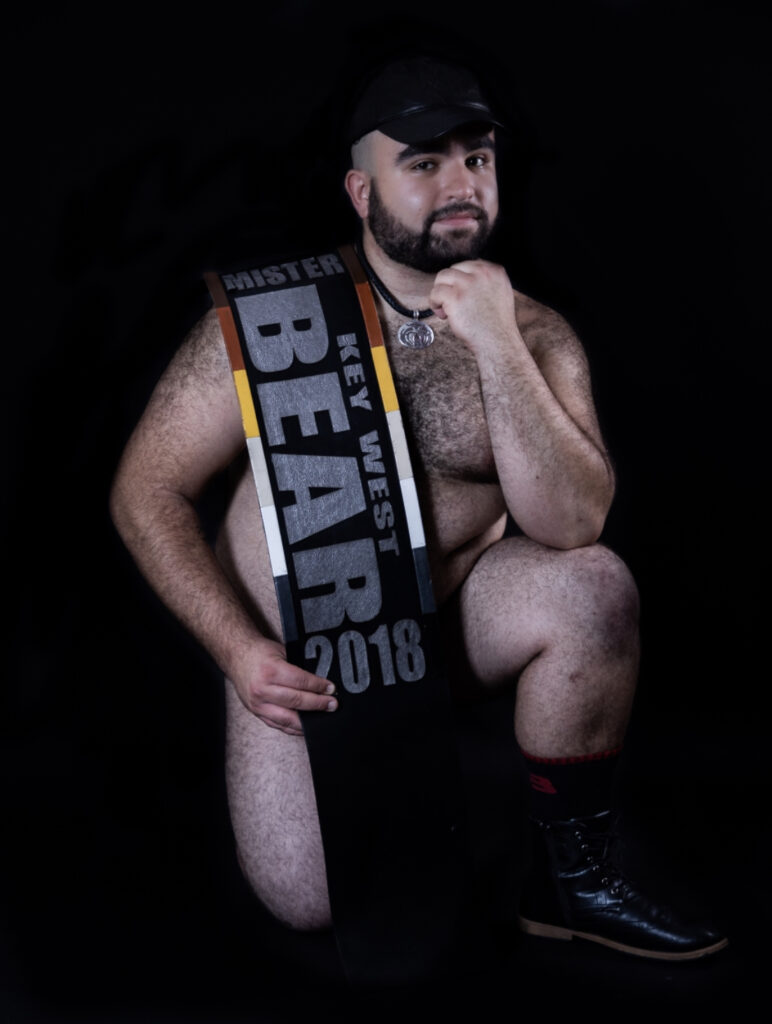 I've had the chance to meet Poppy, and his personality is nothing short of bright and sunny! After watching some clips on his Instagram, I'm sure you'll not only find him to be quite adorable, but also quite funny too. One look at his feed and you'll see that he's performed quite a few times this year, and we are looking forward to seeing him in NYC for BAIT at Rockbar on 9/29!
I had the privilege of interviewing him, check it out below!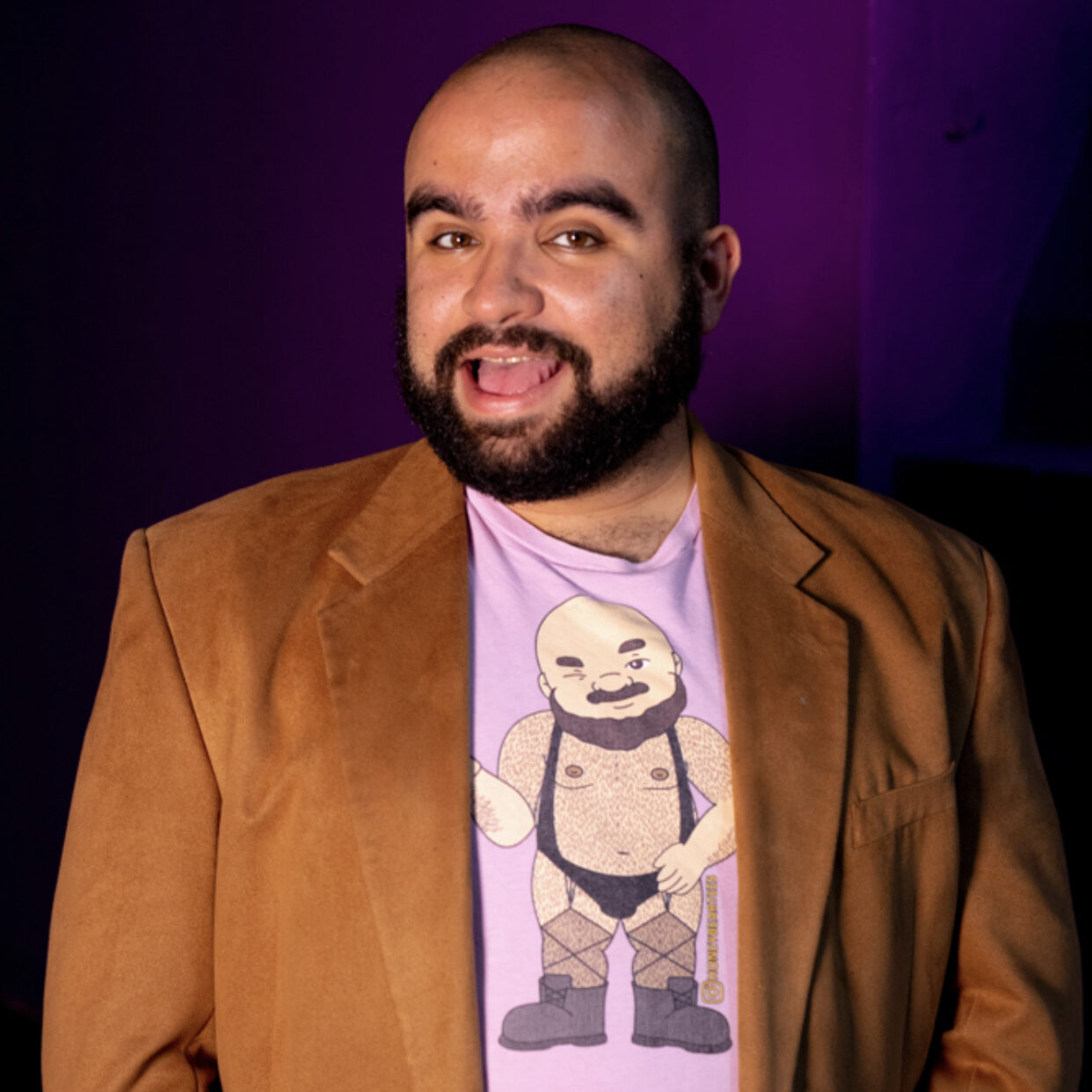 ---
Bryce Quartz: How did you get started doing stand up comedy? Did anything particular inspire you?
Poppy J Snacks: I started comedy learning improv at the Villain Theater. I had just won the first ever "Mister Key West Bear Pageant" and wanted to be more comfortable speaking in front of groups of people. I heard about Villain and started taking improv classes and ended up falling in love with improv comedy.
After completing the classes, I became a part of long-form improv teams and performed with Villain weekly. Then the Pandmeic hit and Stand-up comedy was a safer way to perform in person so I started practicing that and ended up loving that as well. Now I perform stand up shows weekly at Villain Theater and different venues around South Florida.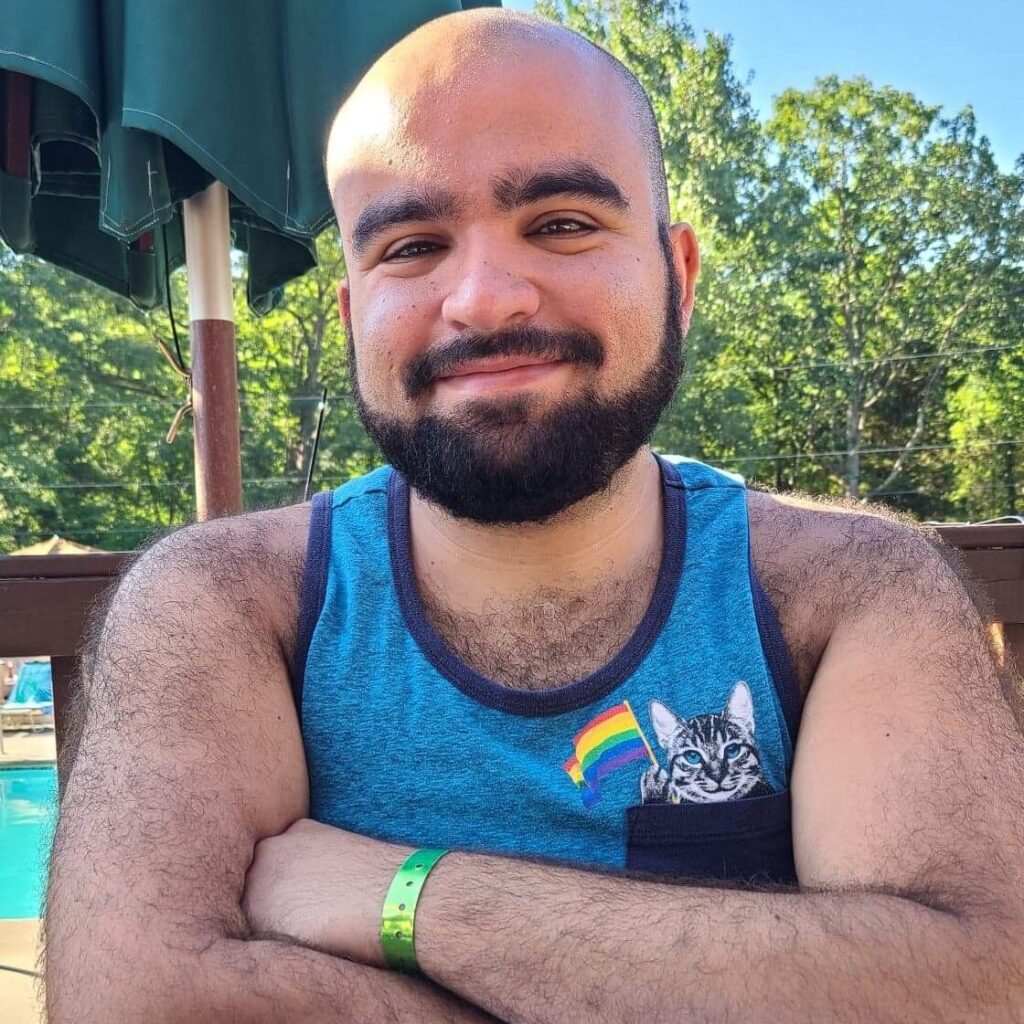 BQ: What does it mean to you representing the bear community in the stand up comedy community?
PJS: I like to represent the different types of Bear Performers that are not afraid to express themselves through their Art. We don't just like to eat, we like to showcase talent too!!
Representing bears in the mostly-dominated-by-straights standup comedy community is pretty fun actually because I like to play with peoples' heads about the kind of Bear that I can be! During my sets I like to point out the pros and cons of being a bear while being my true self and that's pretty awesome. I try to have my material so relatable and story-worthy, a straight person can learn more about Queers!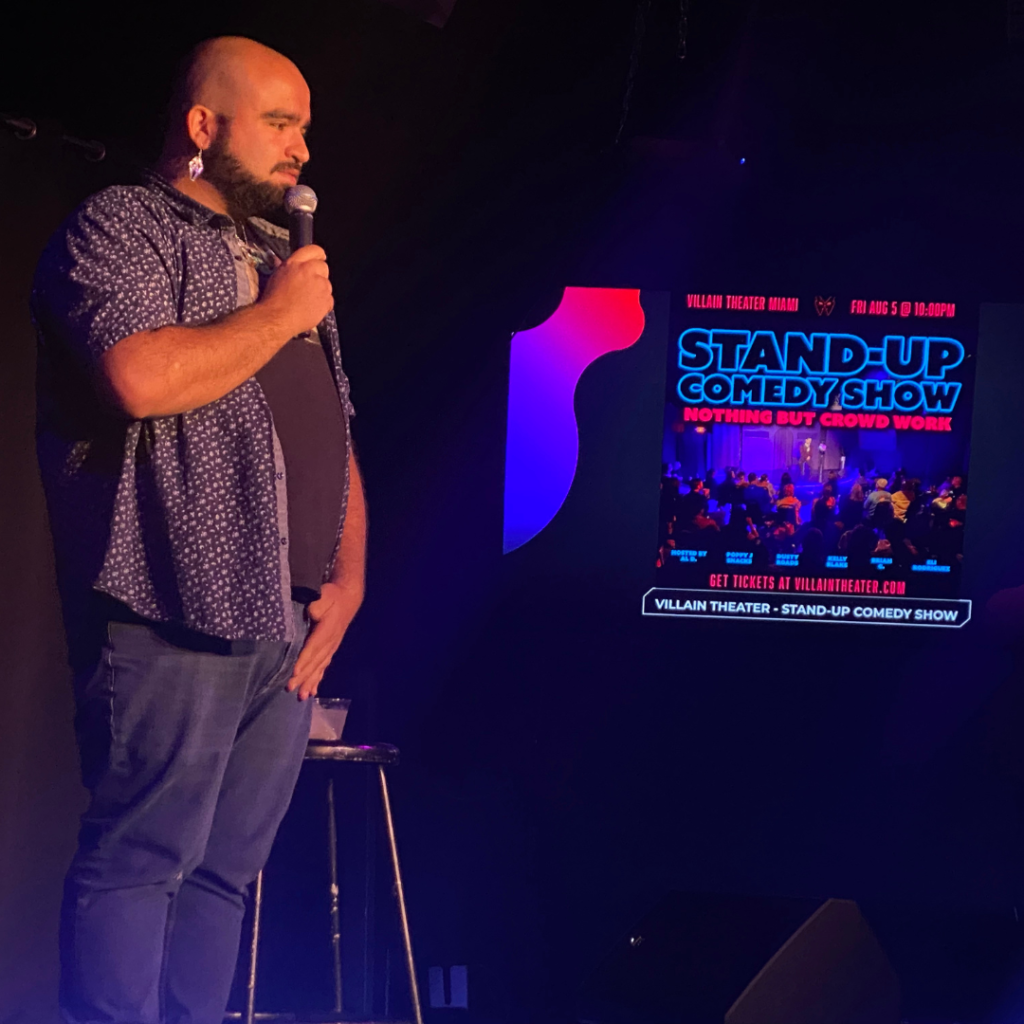 BQ: You do shows across the East Coast at different venues and events, it looks like a lot of fun! What are some of the venues and events that you have done shows at?
PJS: I do most of my comedy shows at the Iconic Villain Theater (@villaintheater) and I also have performed in fun cities like St Pete, Sarasota, South Beach,Fort Lauderdale, Wilton Manors, Wynwood. I performed a set at The Urban Bear event that took place at The Eagle Wilton Manors this past March. I have opened for Latinx Netflix Superstar Francisco Ramos (@framoscomedy).
BQ: You also work with other bear comedians, which I'm sure we'd love to know about too! Who are some of the other bear comedians you work with that we should know of?
PJS: My comedy besties Tarek Turjman (@tarekturjman) and Al D (@aldlikethesupermarket) together we are The 3 Bearz (Merch coming soon)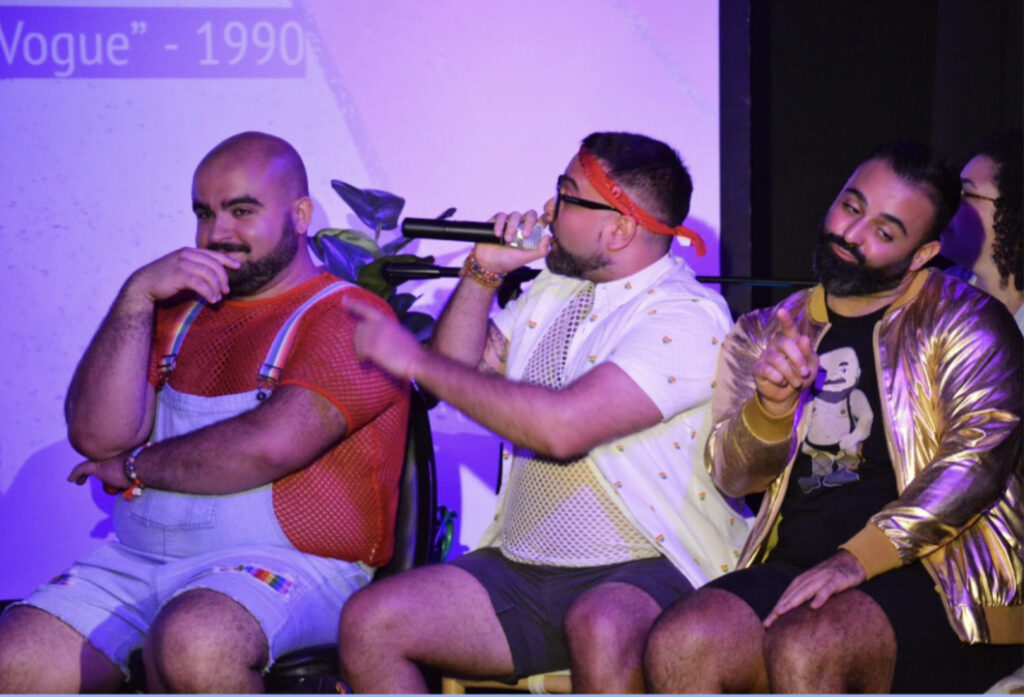 BQ: I recently booked you for my monthly show at Rockbar NYC called BAIT for September 30th along with Al D, and I'm super excited to see you do your thing here in the city! What other shows do you have coming up that we can find you at?
PJS: Super duper excited for Al D and I to have our first NYC set at The Rockbar in NYC! Thank you for the opportunity! I have quite a few shows coming up, you can always follow my IG @poppyjsnacks and see if I pop up in your city!
BQ: How do you express your gender identity while also identifying as a Bear?
PJS: Being that the Bear community is mostly Cis-gendered Men, it can feel like being a needle in a haystack sometimes. I do dream of an inclusive future within the Bear community, which is why I like to express my Non-Bonary identity more, educate, and be fearless of how feminine I can present.
I'm proud to be an HIV+ Non-Binary Bear and i hope other "Enby" Bears can be more comfortable to show off that side of them while being welcomed by the community!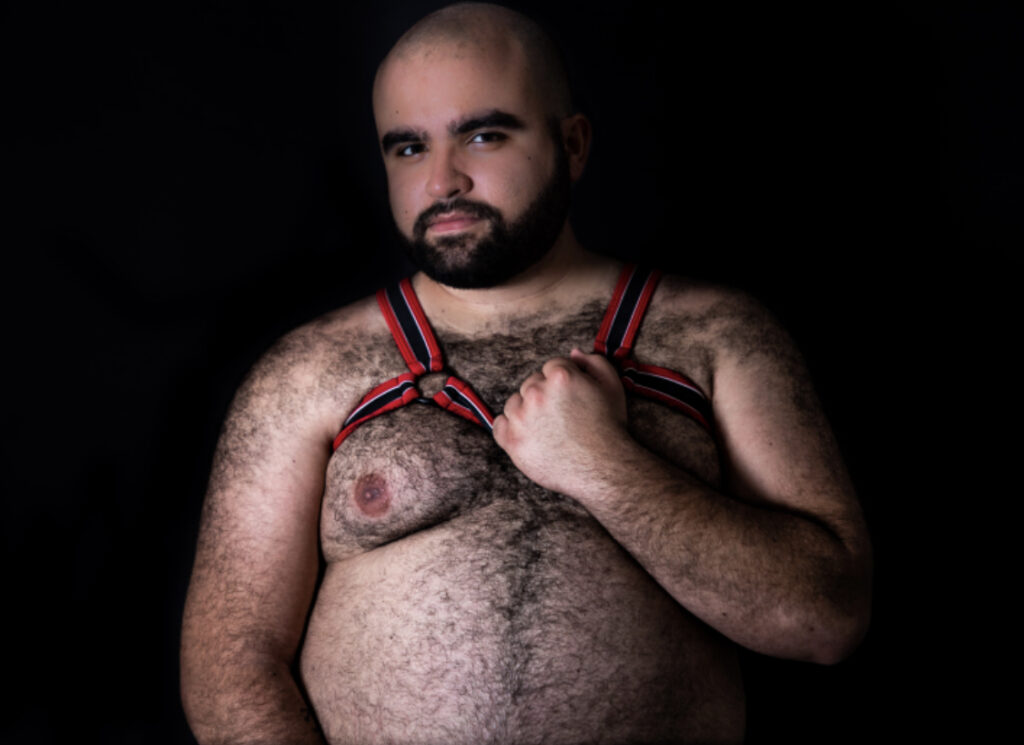 BQ: Thanks for taking the time to answer those questions for us, Poppy!
---
Be sure to follow Poppy J Snacks on Facebook, Instagram and Twitter to keep up to date with what he has planned next, and keep on the lookout for an appearance in a city near you!