Pennsmen Keystone Capital Run 2023
The Pennsmen will be hosting the Keystone Capital Run from Feb 24-26, 2023 at the Crowne Plaza in Harrisburg, PA. They will be celebrating the group's 46th Anniversary along with AMCC's (Atlantic Motorcycle Coordinating Council) 200th Meeting.
The Pennsmen are a group of LGBT individuals with a common interest in the leather & fetish community. They are committed to promoting pride and a greater understanding of the lifestyle, and in addition to promoting pride in the larger gay community, they also donate their time and energy to assist causes that are important to their unique community as well as the broader human community.
The three-day event is $159 and includes multiple buffet-style meals, hosted cocktail hours, souvenir run pin, after hour parties, demos, classes, pup moshes, and more! To book tickets head here: Pennsmen Keystone Capital Run 2023. Attendees will also need to book their stay at the Crown Plaza Harrisburg-Hershey, see below for more info.
The Pennsmen invite anyone and everyone to come join them in a weekend celebration of brotherhood and fun! Whether you are a club veteran, or someone new and wanting to learn and experience the scene, the group will welcome you with open arms!
Host Hotel
Crown Plaza Harrisburg-Hershey, 23 South 2nd Street, Harrisburg, PA 17101.
The hotel is located one mile off Interstate 83 and is convenient to I-81, I-78, and the Pennsylvania Turnpike (I-76). The hotel is a short walk (1/4 mile) from the Harrisburg Transportation Center with daily buses (Greyhound) and trains (Amtrak) to Philadelphia, New York, and other regional cities.
Parking in Harrisburg City can be a challenge. The host hotel is offering valet parking for The Pennsmen Run at a discounted rate of $15/day. There are parking garages available all around the hotel, but they typically charge around $30/day.
To book hotel rooms online, use the following link: BOOK HOTEL – (If accessing the Hotel website without the link, to receive the event discount, use the code: PEN).
To book over the phone, call 717-234-5021 and quote code "PEN" to receive the event room discount.
Rooms available:
1 King Bed: $119.00 (plus tax), 2 Queen Beds: $139.00 (plus tax)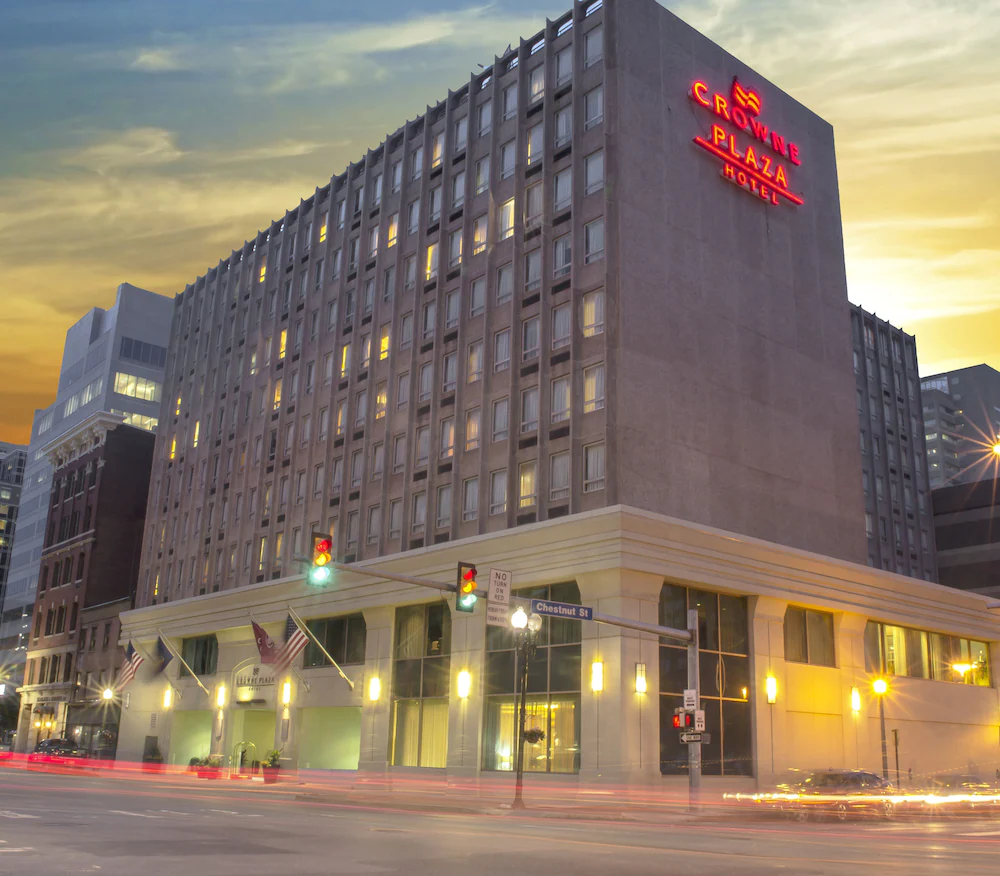 Outline Schedule
Friday:
Registration
Welcoming Cocktails
After Hours Party
Saturday:
Brunch
Kink and Leather Demos
AMCC Meeting
Cocktail Party
Formal Banquet/Dinner
After Hours Party
Sunday:
Brunch
Closing Ceremonies
*Full Schedule Coming Soon*
Still have questions?
Email socialmedia@pennsmen.net to receive support.