OPINION: Gay is "IN", but Queer safe spaces are OUT
It sounds a bit rich to say it, but at the same time one cannot help but think that something we once thought impossible is now happening: Gay is IN, and has gone mainstream. But what does that mean for Queer safe spaces?
I will preface this with saying that LGBTQ people all over the world are still facing discrimination. In the U.S., despite the Supreme Court granting federal job protections to gay, lesbian, transgender workers, you can still be fired for being gay or Transgender in some states, depending on where you work. Also, if you didn't know, same-sex marriage is now at risk of being banned again following a vote that the Senate has delayed until September.
Last year, data was released in England, Wales and Scotland indicating that crimes motivated by sexual orientation and gender identity have increased almost every year since at least 2015. And, in Russia, LGBTQ people are still facing countless amounts of discrimination, harrassment and virtually nonexistant legal protections.
So, if this is the case, why is gay going so mainstream?
You see in almost every aspect of the media now, whether it's on TV, in music and all throughout pop culture and current trends. RuPaul's Drag Race is one of the most watched TV shows in television history, with every country seemingly getting their own iteration of the series every year. Artists like Taylor Swift, Beyoncé and Lady Gaga are constantly releasing gay athems and albums celebrating gay culture, further exalting gayness into what seems to be mainstream acceptance.
Even streaming services like Netflix put out so many Queer-themed TV series and films, such as the hits Heartstopper and Uncoupled, that it's hard to keep up with all of them now. Companies like Nike and Adidas seem to have everything offered in rainbow colors during Pride month, and people just eat it up. Nevertheless, being gay is still not as "cool" as all of this would make it seem.
It's common knowledge in the Black community that, despite Black culture being loved and adored by the masses, the hate and discrimination Black people experience in society is still very real. "People love Black culture, but they hate Black people," is what many say. And the same can be said for "The Geighs"; People love gay culture, but they still hate gay people."
Some would say "hate" is a pretty harsh word. But for the sake of proving a very valid point here, I would say "hate" is very fitting. But I won't bore you with a long list of why gay people are still hated in today's society. I've already given you examples of why that's the case, and I've written an article discussing the how the presence of Queer characters in a show like Starz's P-Valley has ruffled so many feathers that it's actually quite funny to witness.
However, I do want to talk about how, even though gay culture is being infused into mainstream media for cishet entertainment purposes to amplify their own spaces and make them feel great for making space for us, it seems to have come at a price: LGBTQ safe spaces that are exclusively for us are not being valued or protected.
It's not enough that everyone, even straight men like my roommates and their friends back in NYC, know how to snap their fingers and scream "YAASSS!" and "WERK!" while watching episodes of RuPaul's Drag Race and drinking fruity cocktails from rainbow colored cups during Pride weekend. Not when Queer safe spaces are not being properly funded or being protected as the historical landmarks or culturally significant sights of Queer Liberation that they are.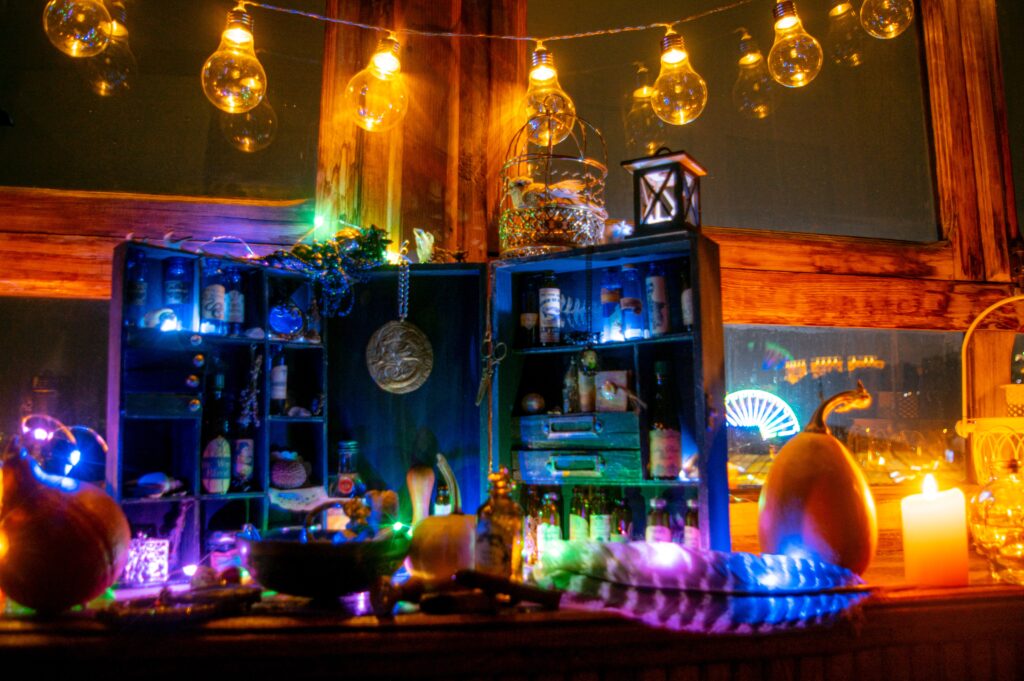 Take, for example, Europe's biggest line LGBTQ+ clubs in London, G-A-Y. It's been reported that the G-A-Y bars are under threat as the owner is considering selling or closing down the event spaces.There hasn't been much discussion about why this is happening, but this follows a trend happening all over the world with LGBTQ safe spaces, particularly after the pandemic. The reality is, as Global Citizen puts it, "the presence of LGBTQ+ spaces is dwindling in countries around the world, and COVID-19 has only accelerated their extinction."
"Since the beginning of the COVID-19 pandemic, many businesses have been forced to close due to the loss of revenue arising from lockdown orders and social distancing regulations", reports Global Citizen. "LGBTQ+ centers, which were already struggling to survive before the pandemic, have been hit particularly hard through the loss of patrons, lack of funding, and inability to secure government support."
We know from our 2017 research that nearly 1 in 4 LGBTQ+ people attended LGBT-specific venues or events in their local communities at least once a month," Eloise Stonborough, associate director of policy and research at Stonewall, told Global Citizen. "During lockdown, many of these vital safe spaces have been closed, making it harder for LGBTQ+ people to access these spaces," Stonborough added. "But even before the pandemic and subsequent lockdowns, many LGBTQ+ venues across Britain have closed in recent years."
The article argues that, as countries continue to roll out and share COVID-19 vaccines so that more people can become fully vaccinated, it is important for governments, humanitarian responses, and the private sector to weave LGBTQ+ advocacy into their COVID-19 responses and make sure queer spaces continue to exist. Needless to say, it doesn't seem like this is happening, forcing many LGBTQ spaces to close and most times sell their spaces for profit. Spaces that will probably become massive overpriced condos in highly sought after, gentrifying areas, as we've seen with one such popular Bear space in London recently.
Lesbian bars seem to be in even more trouble than gay bars, as well. Currently, there are only three remaining lesbian bars in the entirety of New York City. As the effects of the pandemic become even more evident, lesbians are worried about losing the few spaces they have.
There is no doubt that many of the gay cruising and leather spaces are in trouble as well, partcularly since leather and cruising spaces are seen as some sort of sexually deviant and debaucherous stain on the way gays are perceived in our society, even by some in the LGBTQ community. This is evident by the ongoing debate by those inside and outside of the queer community about whether or not kink should be allowed at Pride events at all.
After over 37 years, London's longest operating leather and cruising space, Backstreet, was forced to close its doors last month. Management announced the closure on their social media accounts, stating: "After 37 incredible years The Backstreet will be closing its doors for the last time on 17th July. John and all the staff would like to say how grateful we are for all the support our customers have given us throughout the years. The club could never have carried on as long as it has without your loyalty. From all of us to all of you thank you!. The Backstreet Team".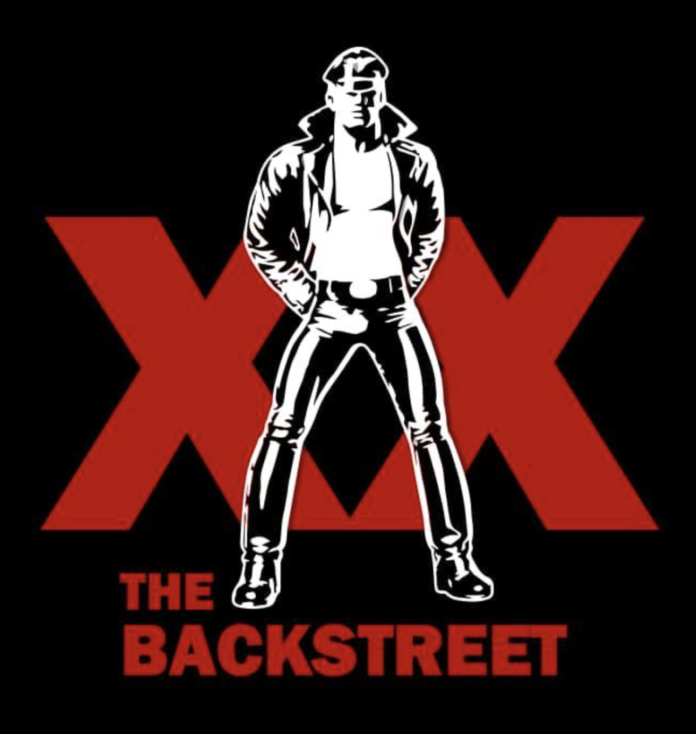 QX Magazine reports that back in 2019, Backstreet had been saved from redevelopment. The Guardian had reported that Tower Hamlets council had decided that getting rid of the gay fetish club would "harm the long-term provision of a nightclub that serves the LGBT+ community", and that plans to build a 46-flat complex had been overturned. Needless to say, I won't be surprised if next year we see a huge condo complex sitting in its place.
So, all of this is to pose the question: If being gay is so "in" right now, why is it so hard to secure culturally significant safe spaces for the LGBTQ community and protect them from closure? Why does our society seem to love the idea of consuming the culture of underrepresented and marginalized communities, while refusing to support them when it really matters?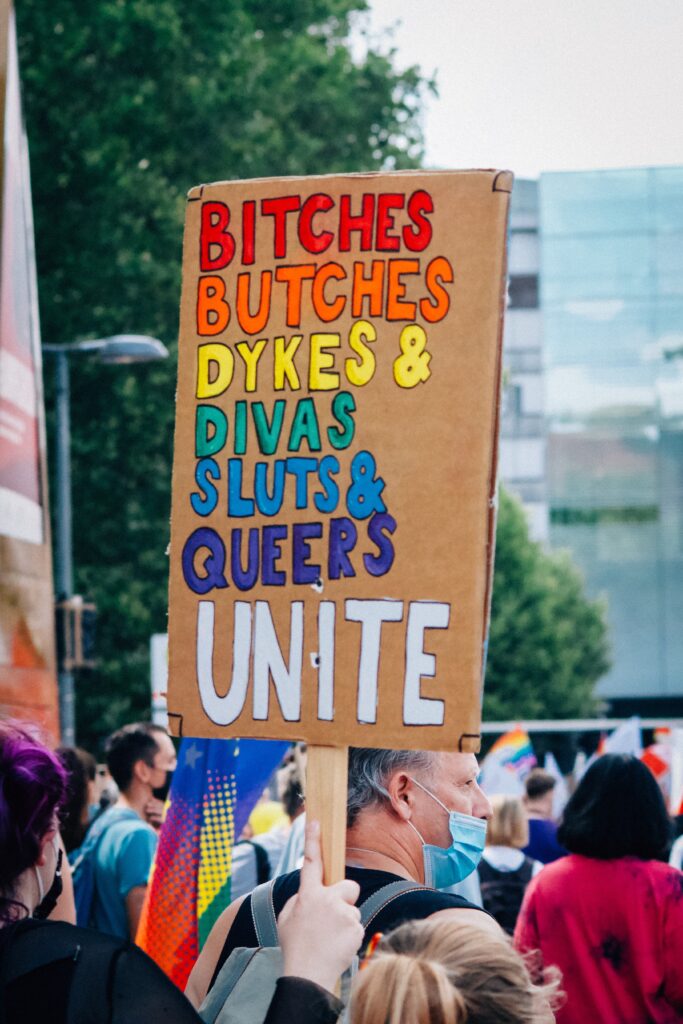 Your guess is as good as ours, but Global Citizens is encouraging citizens everywhere to take action to ensure world leaders act on the issues getting in the way of equal rights for LGBTQ+ people. The Safe Space Alliance has also been created out of the need for LGBTQ+ people to identify safe spaces around the world that will respect them for who they are without harassment. The physical locations registered with the Safe Space Alliance's network range from housing accommodations to restaurants and bars.
"As we work to keep our safe spaces alive, it's important we focus on why we are doing it in the first place: to save lives," said Shannon Novak, director of the New Zealand-based Safe Space Alliance, told Global Citizen. "Creating and maintaining safe spaces, whether physical and/or digital, can help reduce rates of anxiety, depression, and suicide in the LGBTQI+ community. It's important we communicate this fact when looking to engage the wider community for support."