Nathan Piland speaks to us about his music, TikTok, and more!
Nathan Piland is a singer, songwriter, content creator, and notorious TikToker based in Los Angeles, CA. Originally from Washington, D.C., Nathan moved to L.A. about 7 years ago to pursue his passion as a creator. Seven years later, he has amassed over 5 million followers online, owns his very own social media business, and now professionally helps others market themselves or their business in the digital space. Nathan has worked with Sam Smith, Justin Bieber, Lizzo, and Selena Gomez, to name a few.
"I believe we are put on this world to love and respect one another."

Nathan Piland
One look at Nathan's TikTok page and you'll understand just why he's amassed over 4.1 million followers on the platform alone. Here, you'll find Nathan acting out characters in sketches with his friends across LA, from Long Beach to Hollywood, as well as funny videos with special cameo appearances. His videos are just so epic!
There's videos of Nathan shirtless on the beach ('cause I know all you bears and cubs wanted to see that), videos where he shows us how he gets his beard like that, a video with with big time streamer Ninja, a video where actor Kyle Massey makes a cameo appearance, and even a video where Nathan does full on choreography in the middle of VidCon where he even goes into a split, which amassed over 1.7 million likes alone!
On top of being quite the entertainer on TikTok, Nathan has also been releasing music professionally since 2018. Back in February, he released his single "Palm Springs" along with an amazing music video. Another one of his latest singles that he released back in April titled "You Must Be This Tall To Ride" is also a catchy song of his that you should check out.
Some of the scenes in Nathan's "Palm Springs" video get quite steamy, with Nathan singing and kissing all over another cute bear and both of them shirtless. The second half of the video includes scenes of him fighting with the same bear, clips of him raging while singing on the microphone, and different outfits for each scene as well. The song is catchy, the vocals are fun and easy to sing along with, and the video is phenomenal. It's definitely a must-see music video and a song with good replay value, so go check out the video and stream the song on all platforms now!
Nathan definitely has a distinct style and a certain type of charisma. Combine those elements with catchy lyrics and vocal melodies, and you have yourself an all-around great artist, especially if you enjoy pop punk music!
I recently had a chat with Nathan about his music and many other things. Check it out below!
---
Bryce Quartz: When did you start making music?
Nathan Piland: I started making music when I was 6 years old, but I never thought of doing it professionally until 2018.
BQ: If you could describe your musical style in a few words or less, what would you say?
NP: I make pop punk music that's gay as hell, as it should be.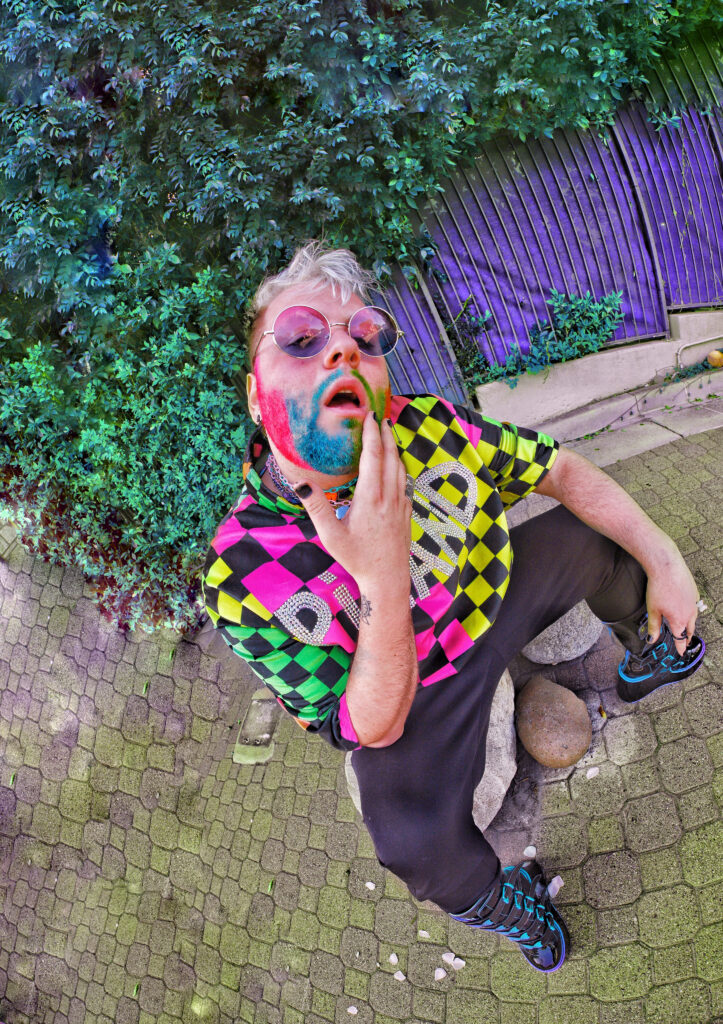 BQ: How did you find yourself living in L.A.?
NP: I came to LA in 2016 for a meet and greet I was invited to, not thinking much of it, and absolutely fell in love with this city that I now call home.
BQ: Do you identify within the bear community?
NP: I do identify within the bear community. I have a few more years at least of being a cub. (laughs)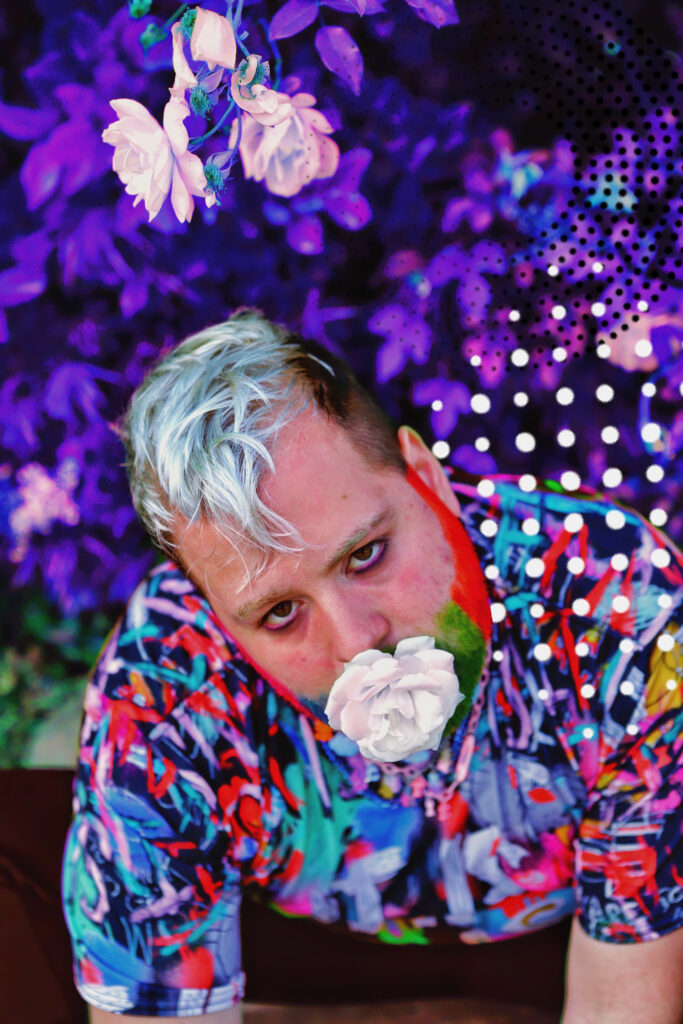 BQ: What is it like navigating the entertainment industry as an out queer artist?
NP: I find that for as much push back I receive, the same amount of support from the LGBTQ+ community and allies is given. I love and appreciate the support I receive for my queer art.
BQ: I've seen several of your Tik Toks and I love your sense of humor. What has been your favorite part about making content on Tik Tok so far?
NP: I love the community on TikTok and that it has given me a large platform to spread love and light into the world, and to just be an all around goofball.
BQ: Let's get back to the music! What unreleased song from your upcoming album are you most excited to put out?
NP: I can't wait for people to hear "Sugar" and "Roller Coaster"!! (Also "No Solo Riders" … and "Bumpercars" ah!!). There are too many. I can't just pick one. This amusement park themed album is going to be a fun ride.
BQ: Your music video for "Palm Springs" is sexy, fun, and sad at times due to the lyrics of the song. I absolutely LOVED IT. What was your favorite part in filming the video for this song?
NP: I loved working with artist and music video costar Kev Pastell on set and I loved the energy we brought to the video. Jake Johnston who produced the music video was so helpful in directing all the scenes from the lighting to the cinematography, it was a great team effort and a super fun day!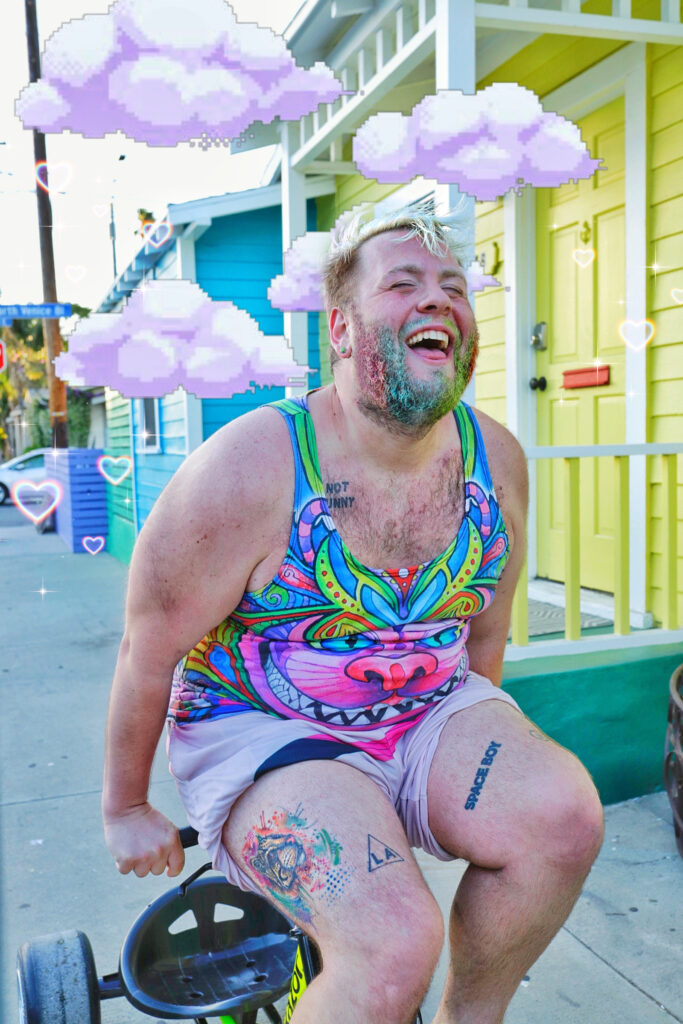 BQ: Are there any other musicians that inspire your musical sound and style?
NP: I really look up to Yungblud for their art and sense of style. I absolutely love Jon Bellion as a writer and one day hope to work with him. I also love the artist Jxdn.
BQ: What is one of your biggest motivations in life that keeps you going day to day?
NP: I think life is so not serious and nothing is impossible with lots of hard work. That's why I love to do it all and have fun while doing it!
BQ: Are there any other artists you're listening to right now that you'd like to shout out?
NP: Shoutout to the amazing artist Gerald Cerda! He produced almost every song of the upcoming album (and he might even feature on it
). I've also been bumping a lot of Royal & The Serpent.
BQ: How do you like to express your gender identity and what does toxic masculinity mean to you?
NP: I like to express my gender identity by wearing whatever I want regardless of the "gender" it is marketed towards in fashion. I identify as He/Him.
Toxic masculinity in my opinion is anti-feminist and is self hatred that can come from some learned lessons from our current societal culture, but is mostly a toxic trait that is brewed from the self and the self image.
The more we can love others and love ourselves, the less things like toxic masculinity will exist.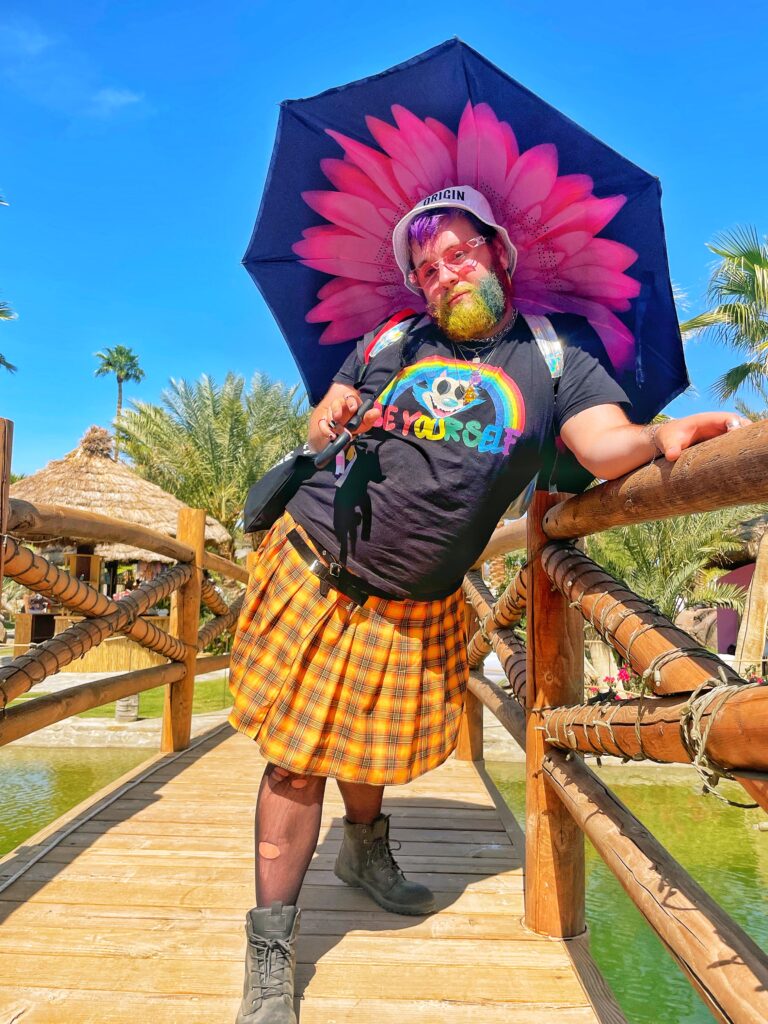 BQ: Thank you so much for taking the time to answer those questions, Nathan!
---
Be sure to stream Nathan Piland's music on Spotify, Apple Music, and all platforms now!
Follow him on TikTok, Instagram, Twitter, and visit his website to keep up to date with what he's doing next!