Nathan Piland branches into rock music with new album "Piland"
Nathan Piland releases his debut into the rock music scene with the latest entry in his discography titled "Piland".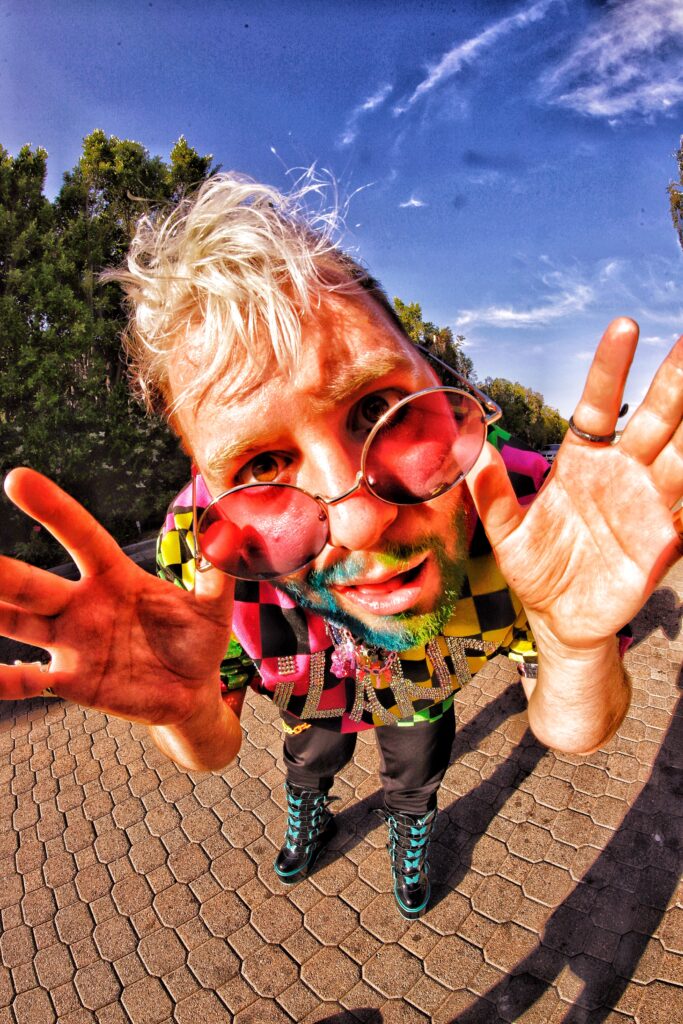 Nathan Piland is back with a new release, stepping into the rock music scene with a full length album titled "Piland". Nathan actually hinted at this when we previously spoke to him for our August 2022 issue (of which he was the cover star), which makes us even more excited to hear what he's been working on for so long!
Nathan Piland's music is an infectious blend of catchy hooks and unapologetic lyrics that celebrate their unique identity as a gay pop punk artist. Nathan Piland's first album "Space Boy", released in 2019, garnered millions of plays online.
Hailing from D.C., Nathan moved to L.A. 8 years ago to pursue his dreams in music and content creation. Since then he has garnered over 5 Million devout fans and made an incredible mark on the LGBTQ+ and rock community.
The album kicks off with "YOU MUST BE THIS TALL TO RIDE," the second single released last April that sets the tone for this entire project. The high energy instrumental combined with the fun and catchy lyrics with addictive vocal melodies really hits home to anyone who loves pop punk style music.
The second song on the album is "PALM SPRINGS," the lead single to Piland. This song feels like a summertime classic, with such a pleasant vibe and that same addictive vocal melody style we heard on the previous track. I love this track so much, it's been on repeat since it came out. So glad to hear it on the album!
The third track, titled "KISSING BOOTH," starts with a steady guitar riff and energetic percussion that leads right into a crispy vocal for the first verse. By the time the pre-chorus dropped into the chorus, I knew this track would be an instant classic for me personally on this project. The lyrics are heartfelt, with the perfect mix of emotion and power on the delivery.
"VACATION" is the fourth track on Piland, where rapper Indika Sam makes an appearance on the hook and a catchy verse. This this track has a certain kick to it that I just know will sound amazing if we ever get to see them both live. The power between both of their vocal styles matches so well, it's seriously a match made in heaven.
The fifth track "SUGAR" has insanely catchy lyrics and vocal melodies, really captivating that perfect pop punk energy with Nathan's quality touch. I really enjoyed this track a lot, and hope to hear this one live soon too.
"ROLLER COASTER" brings some trap elements into the mix, making an awesome addition to the pop punk sound. I felt like I was hearing the sound of emo / pop punk / rock music change with this one. There was a shift sonically, really elevating the experience for us as listeners. I loved this track, plain and simple.
"SEASON PASS" features singer Gerald Cerda, perfectly adding to the slower vibe of this song. The track still brings a strong percussive element, but has a different tone than the previous tracks overall. When Gerald comes in, I felt like I was receiving a blessing. This is definitely a stand out track on Piland.
"No Solo Riders" is the second to last track on Piland, and features LA-based alt pop artist MADSN. This track is also a bit slower than the others, but you can feel the emotions here crystal clear. Truly a gift to us, this track really is a full vibe.
As the final track on Nathan's rock music debut album Piland, "fair." slows it down completely. With reflective lyrics over a piano melody and gentle vocal inflections, this track really hits home. There's a reason Nathan chose this song as last, because it's such a beautiful farewell kiss us as listeners. He lays us down gently and shares his heart with us, closing Piland as his gift to us.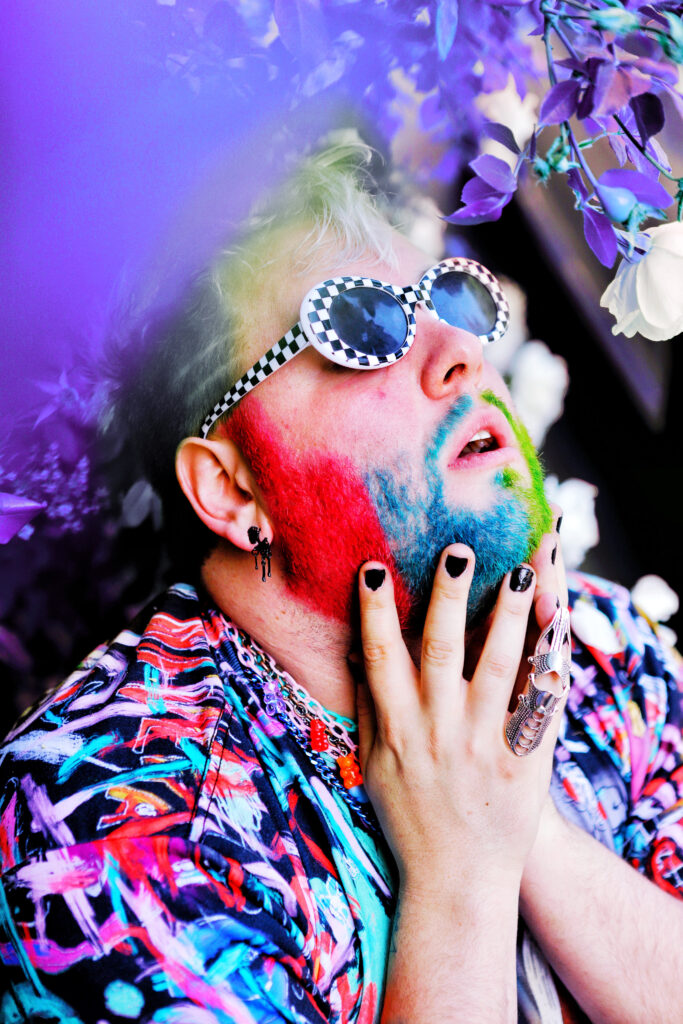 I got the chance to catch up with Nathan about the album and more, check out the interview below!
Bryce Quartz: Hey there, Nathan! Thanks for taking the time to speak with me today. How are you feeling now about your musical debut into the rock scene with your second album release?
Nathan Piland: I am feeling on top of the world! This album has gone through so many rewrites and I believe that I have become such a stronger artist through working on this project. I am so grateful to everyone who has helped me with this album, and I am very happy with all the incredible work that has gone into this!
Bryce Quartz: You mentioned working on this album almost a year ago when we last spoke. How long in total did you end up working on it?
Nathan Piland: This album has taken 4 years and 100k to make in total.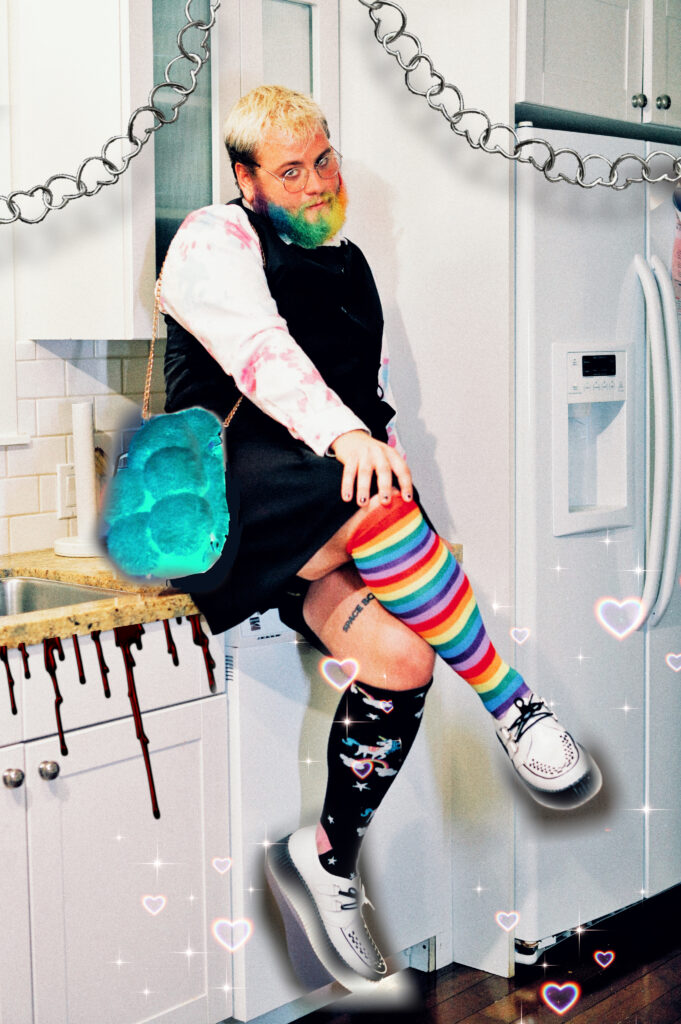 Bryce Quartz: What was the hardest thing that you faced when putting together this project?
Nathan Piland: Honestly, learning how to sing and hit notes more accurately and consistently. Finding my voice and where my tone fits, specifically in the rock genre, has been such an exciting challenge and journey that I am still working on everyday!
Bryce Quartz: Can you tell us about some of your personal favorite moments when you were creating the songs for this album?
Nathan Piland: My love life and people I have fallen in and out of love with have been the main inspiration for this album. 4 years and 4 exes, and all the good and the bad moments I shared with my past partners that inspired the feelings that led to lyrics, are my favourite personal moments with creating this album.
Bryce Quartz: Do you have any music videos planned for any of the songs on it?
Nathan Piland: I do! The SCREAM music video is out now on my youtube channel, it is a fully animated Anime music video that took the artist Madelin Treviño 2 years to make. She was referred to me by a supporter of mine and she is an artist that has animated for Cartoon Network Mexico. It was so fun to work on the SCREAM music video with her! Season Pass feat. Gerald Cerda will be coming out soon as well. I am currently building that music video with the help of my supporters, weaving clips that fans send me into a story that will be the Season Pass music video. I love working with my supporters and listening to their visions of what they'd like to see from my music and music videos.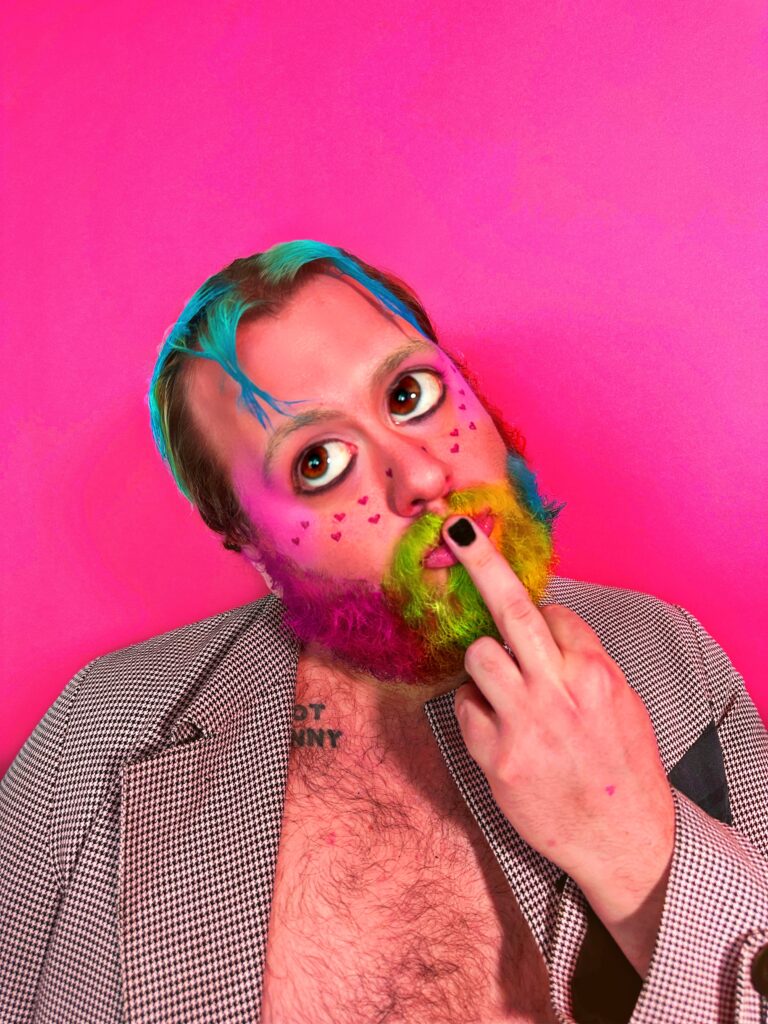 Bryce Quartz: If you could point new listeners to just 3 songs on this project, what would they be and why?
Nathan Piland: "Fair" because it is such an amazing rock ballad with a beautiful piano melody. It really showcases where my voice is at currently. "Season Pass" because even though Gerald Cerda produced almost the entire album, I love having his voice on one of the tracks. And especially the pre chorus of that song means so much to me and makes me reminiscent of past friendships. "You Must Be This Tall To Ride" because it is such an awesome diss song about f-boys and I am in love with the melody of the pre-chorus in that song. YMBTTTR (You Must Be This Tall To Ride) is also such a sick title and my absolute favourite title of my discography to date!
Bryce Quartz: Did you have any outside musical influences that helped inspire this album?
Nathan Piland: This album was heavily inspired by the sounds of Blink-182, Hawk Nelson, The Killers, and Good Charlotte. I also have been very inspired by newer artists such as jxdn, MOD SUN, Chad Tepper, Nessa Barret, and YUNGBLUD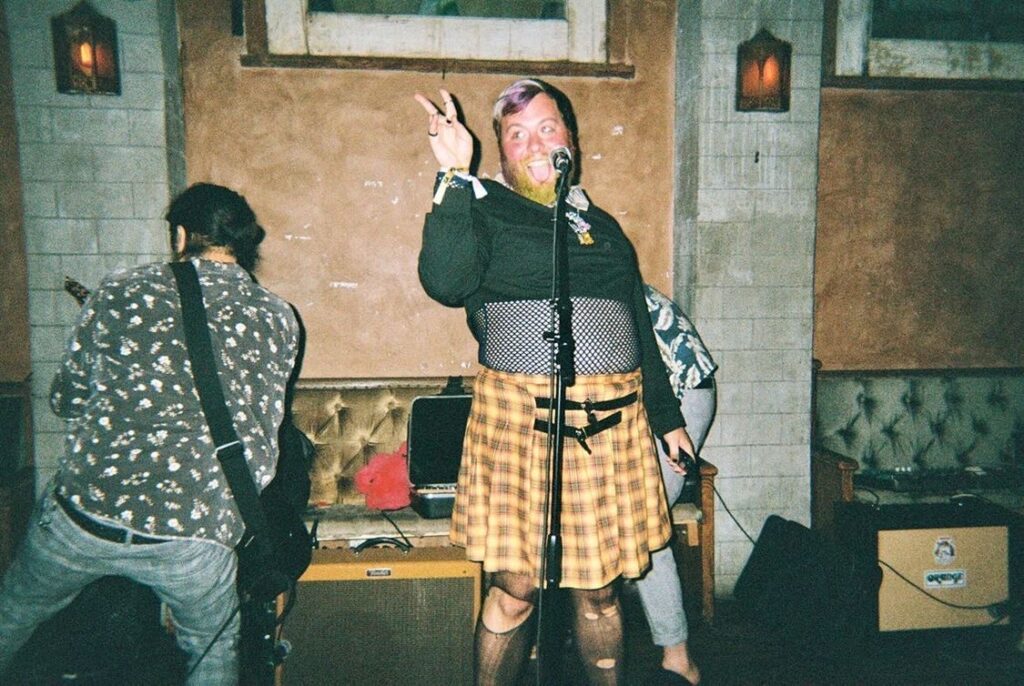 Bryce Quartz: You've also released a couple of singles since the last time we spoke too, and you seem to always be working on new things and new sounds. What sounds are you exploring now or planning to next?
Nathan Piland: Thank you for noticing! I am loving the overall pop punk sound and I love creating gay pop punk, but I think you could expect some edm making it's way into my gay pop punk sound. There will definitely be a few remixes coming from this album.
Bryce Quartz: Do you have any live shows coming up where you'll be performing any of the tracks from the album?
Nathan Piland: Yep! I just had a live show on the album release date June 2nd, and I have an upcoming show mid June as well! Stay up to date on my Spotify and/or IG for all the details as they come!!
Bryce Quartz: Thank you for taking the time to speak with me today, Nathan!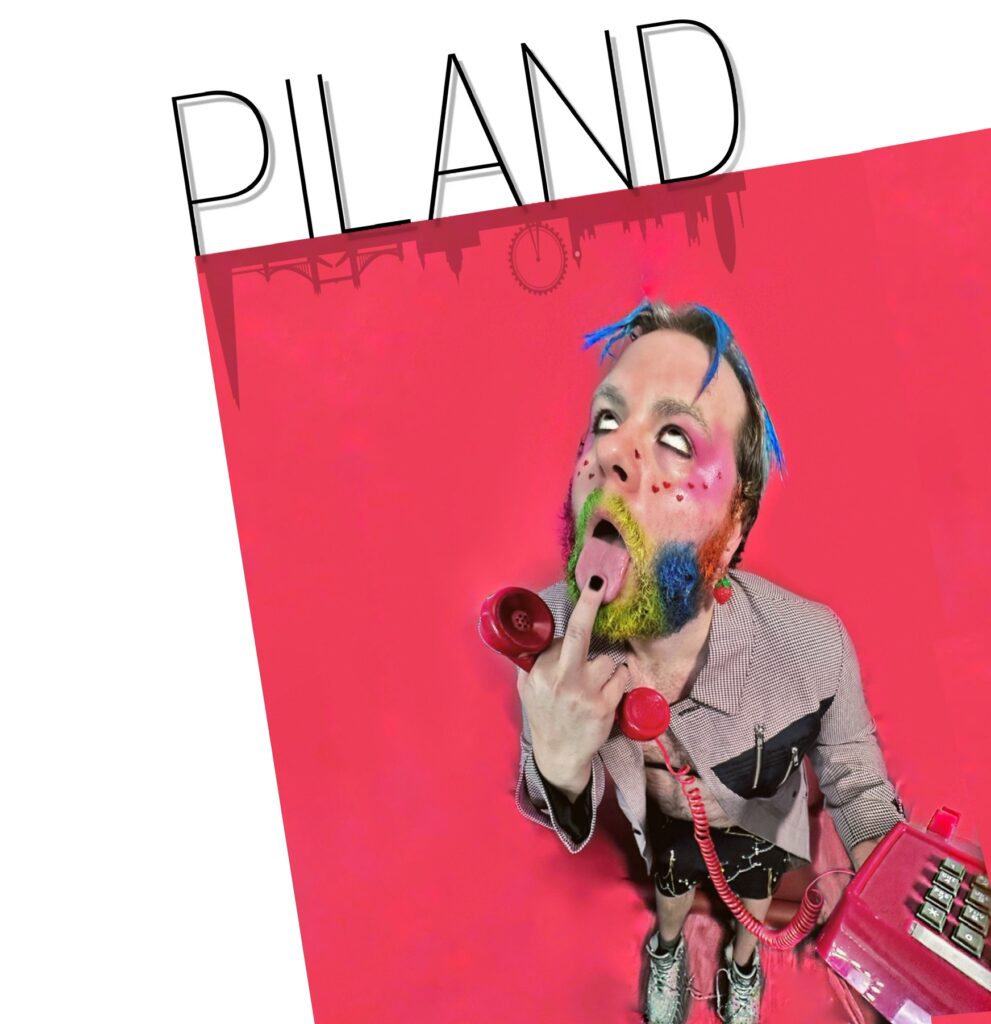 Be sure to stream Nathan's latest release titled "Piland" on all platforms now, and give him a follow on social media to keep up to date on what's next!