Mr. Lisbon Bear Pride Recaps Prague Pride & Int'l Prague Bear Summer
Hi, I am Diniz, Mister Lisbon Bear Pride 2023, and these are my adventures…
My first international trip as the representative of my little Bear Community in Portugal was to Czechia, from the 9th to 14th of August 2023, to attend Prague Pride, and especially International Prague Bear Summer, organized by the Prague Bears.
It was my first time ever to Prague and to Czechia, so I was quite excited! Plus, I got to share the experience with my best friend, Sergio, a Spanish Bear from Madrid. One of the highlights of our trip was that we got to spend time with Mister Bear Czechia, Jakub Rektořík, "Kuba" for friends, and his companion, Honza: a beautiful "Bear-Otter" couple, that kindly welcomed us into their beautiful home!
We arrived in Prague on August 9th. The first thing I saw as I arrived at the airport was a Bear sign! (It was a sign for a children's play space… nevertheless, it helped set the mood!)There was an event that evening: the "Wednesday Pride Party", from 7pm to 2am – but between us being tired from the trip, the fact that it was a work night for our hosts and that our dear Kuba had been feeling a bit under the weather, we decided to just hang out at our friend's home, have a home cooked dinner and chill.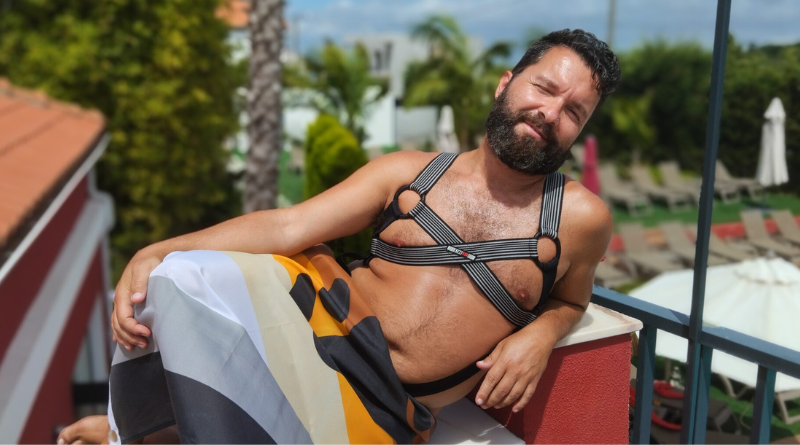 Kuba told us that they had gone out the day before to the opening event of the International Prague Bear Summer: the Inauguration Beer at Heaven Bar – and that they had stayed way too late! – Isn't it always like that?!
The next day, Thursday the 10th, was kind of a full day: at 4pm there was "Bears in Sauna" at Sauna David, followed by the "Encounters with Fetish Species" party at Klub Kotelna, from 7pm to 1am! And as it was our first time in Prague, we also wanted to do some sight-seeing, but plans changed when we got an invitation from Miss Drag Czechia 2023, Finiji Dark Angel, to attend the show that she was putting on with 2 other beautiful artists: Mara Del G and Miss Chief (Miss Drag Sympathie 2023), titled "The Rainbow Guards"! This took place at Bar B52, and these 3 amazing artists performed by personifying each one of the 6 colors of the rainbow flag!
Earlier in the evening we had joined Kuba at Archer's Island or Střelecký ostrov, the site of the Pride Village. There was a Pride House, a Pride Club, a free HIV and STD testing tent and a non-profit market where concerts, performances, workshops and picnics happened every day. As it was admission free, it is an amazing place to just meet people and sip some famous local beer or wine.
Friday arrived and although there were 2 morning events, we chose to join the Naturistic Sunbathing & Swimming instead of doing the Walking City Tour with Prague4gay. A bunch of Bears from all nationalities gathered and stripped out of their clothes in a lovely afternoon by the river: Bears from Czechia, Austria, Israel, Italy, Germany, Portugal, Spain and the United States chatted, exchanged food, drinks, sunscreen, and bathed naked in the river – all under the banner of the Prague Bears! Nothing is more special than watching our beautiful Ursidae family/community going all bare in Nature! It was an amazing afternoon making new friends…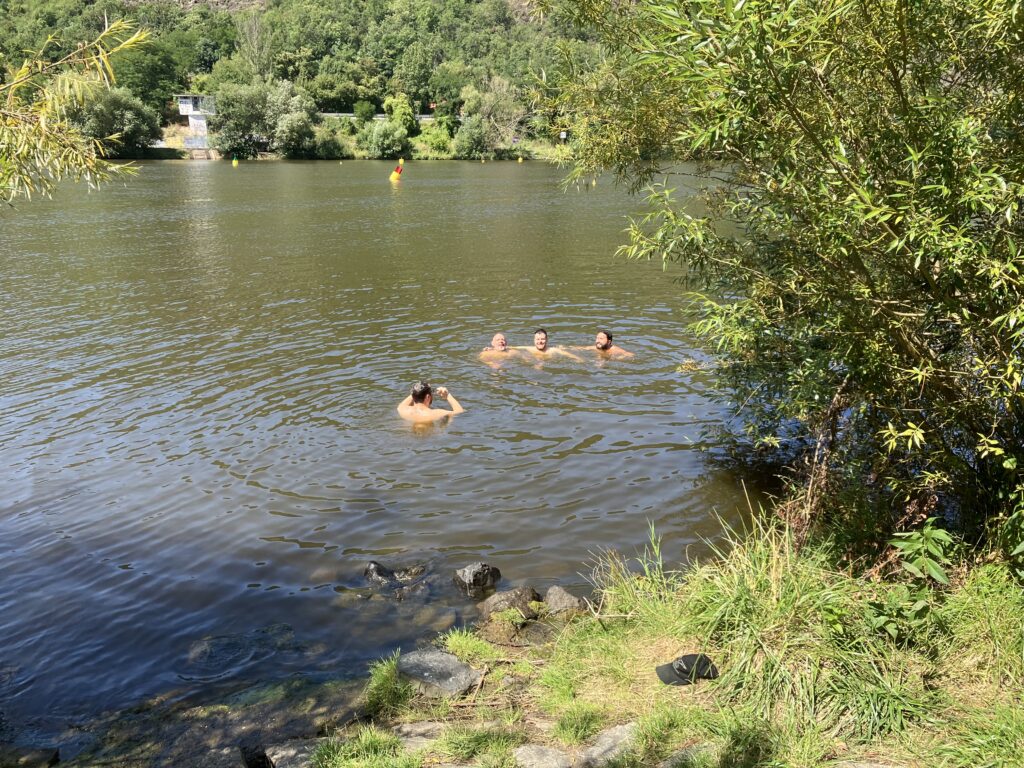 That evening we went to our first real party: the Bigger Party – Pride Special at Heaven Club. My friend Sergio and I were a bit worried, because we had missed the Fetish themed party the night before, although we had come prepared with some Fetish outfits to show… but we needn't have concerned ourselves, because it seems that every day is Fetish day: both "Bigger Parties" – the pre-Pride on Friday at Heaven Club and the After-Party on Saturday at Klub Kotelna were fully Fetish!
(Here I have to make a personal confession: although I have many sexual fantasies (I have a quite vivid imagination), and some go into the Fetish realm, I am not very experienced in Fetish practices, so this little Czech "appetizer" was fascinating to me. Also I have realized with my recent election as Mister Bear that the worlds of Bears and Fetish, Leather, Rubber, Puppies, etc. are kind of related, which is very exciting and something I want to explore.)
The Heaven Club was a surprise: we entered into what seemed to be a sex-shop, but after you go through a door frame that seems to lead to the bathroom, you encounter a bar and lounge space, where I must say I was spectator to some wild puppy action! On the right there was a spiral staircase going down to the club space, and then, entering through the men's bathroom door there was a bathroom, a smoking room and a dark room with some private cubicles and a small common room. And all of this in the city center, walking distance from the river and the famous Prague "dancing house"! It was a lot of fun.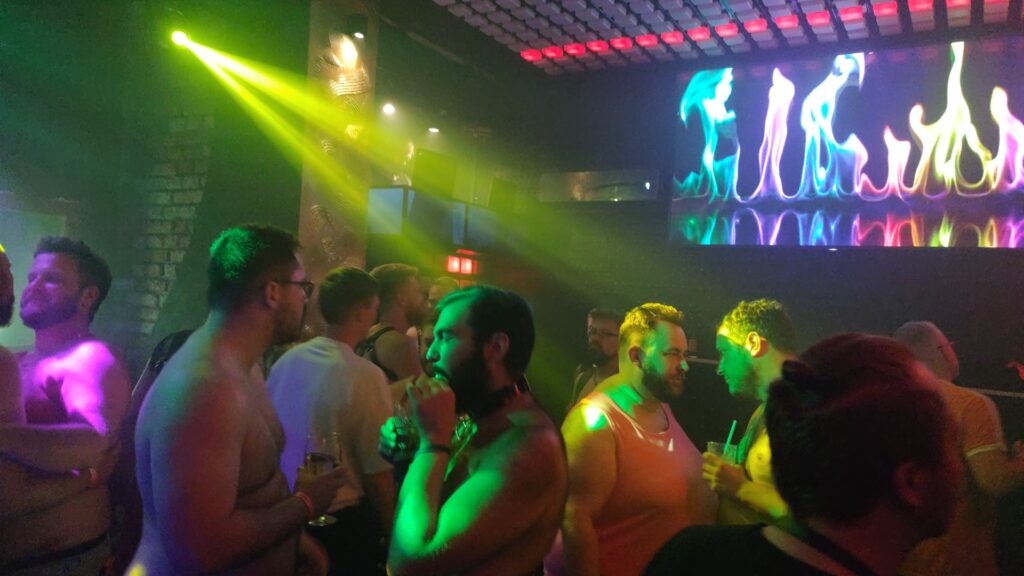 The next day, Saturday the 12th, was a great day: the PRAGUE PRIDE PARADE! At 11:30 we were at Václavské Náměstí or Wenceslas Square – one of the main city squares, part of the historic center of Prague and a World Heritage Site – and gathered under number 41 to join the Prague Bears with our own sound chariot driven by a fully-dressed "man-horse". There were no floats – it seemed to be a decision from the Prague Pride organization or city's municipality – which did not make the participants happy (I really wanted to be on my first float… some other Pride, I guess!), but still did not tarnish the joy of the celebration!
We were a big group of Bears and friends, of all ages and origins, marching for LGBTQIA+ Rights. There were bears from all European countries – some of the countries around Czechia come to Prague to celebrate a freedom that they still cannot find in their own nations (Poland, Slovakia, Slovenia, Hungary, Rumania are just some of the nations where LGBTQIA+ rights are still in peril!), South America, North America… all marching together giving life to Prague Bears' moto "Together we are Bear family"!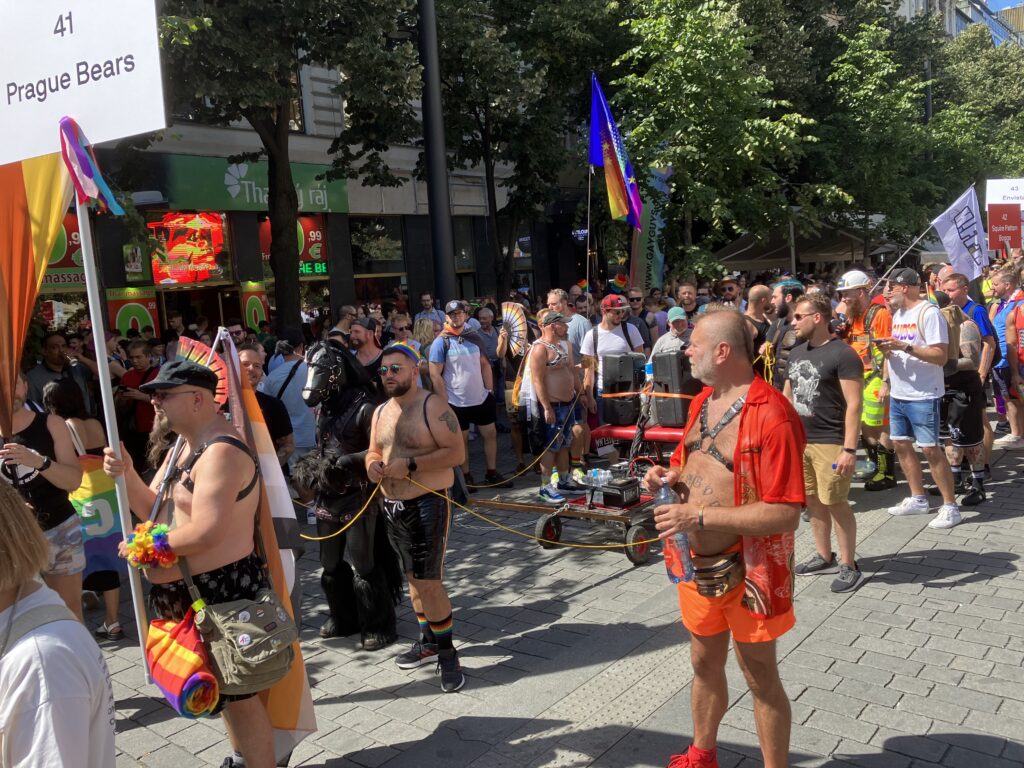 From Wenceslas Square we marched all through the old town until reaching Letná Park, the "Pride Park" where the parade disbanded. There were several stages, food and drink stalls, and stands for all types of associations and organizations – Bear Pride Czechia included! There we could find information about the several Bear organizations existing in Czechia: the Prague Bears who organize Bear Pride and the Mr Bear Czechia competition; and the Bears of Ostrava who organize, in collaboration with Brno Bears, the Mr Chaser Czechia competition (happening in Brno, from 14th to 17th September!).
After that, we headed to Klub Kotelna for the Bigger Party – Bear Society Chill Out! Klub Kotelna had even more surprises than Heaven Club! Located at the city limits, this multifunctional space can host all kind of events: offering food and an around the clock bar, lounge, dance floor, outside smoking area, sauna, jacuzzi, and a labyrinth of rooms prepared to make all your fantasies come true. It was the perfect place for the after-party, after a long day walking and standing, a have place to relax with new friends or soak in the jacuzzi was just perfect!
Sunday the 13th was the last day. There was a Farewell Bear Lunch, but it started at 11:30… and no-one at Mister Bear Czechia's house was up that early – but it looked really nice.
We went for a picnic that afternoon by the Pride Island/Village and ended up at the UnderBear After-Party, the goodbye party at Heaven Club.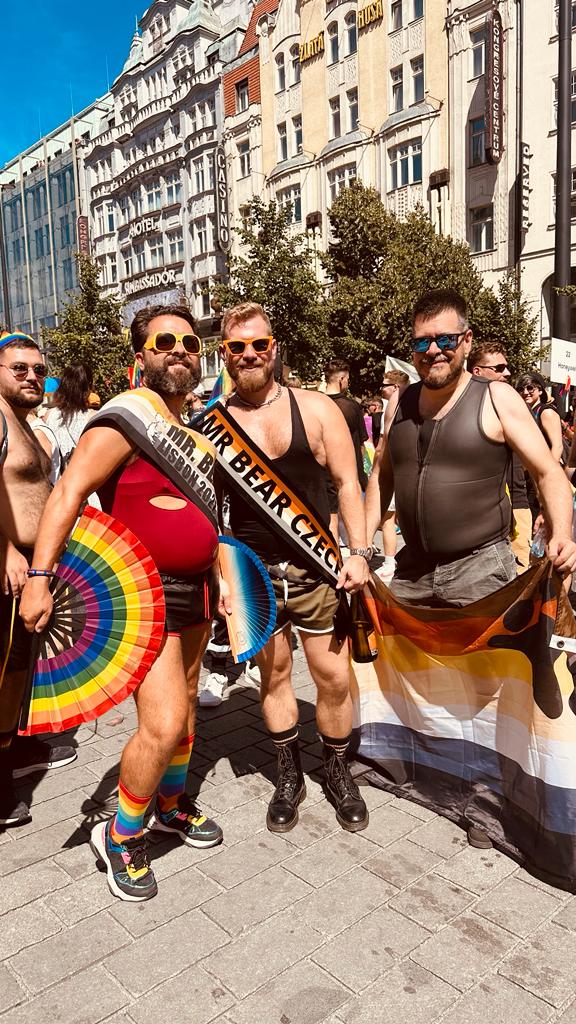 If you've never been to Prague, Czechia, I wholeheartedly recommend that you go. The Bears are beautiful and quite warm and welcoming (besides being hot and sexy, too!), and the city is just beautiful!
I get emotional thinking about this first trip, that forever will have a special place in my memories and in my heart! I did have the sense of being part of a family, a part of the global Bear Community, and this is what I want to highlight most to you and also take home with me to Portugal.
"Together we are a Bear family"!