Meet Giuseppe Colletti, Mr. Bear Sardinia Friendly 2023
Late in July our good friends the Urtzos, otherwise known as the Sardinian Bears, held their annual Sardegna Bear Weekend to great success. Gorgeous bears from all over descended on the Mediterranean paradise for a weekend of fun and camaraderie in the Sardinian capital of Cagliari. As is custom, the event culminated with the election of the new Mr. Bear Sardegna, also referred to as Mr. Bear Sardinia Friendly. The winner this year was Giuseppe Colletti. Check out our exclusive interview with him below.
BWM: Can you tell us a bit about your background?
Giuseppe Colletti (GC): My name is Giuseppe, I am 49 years old, and I come from a small town in Sicily, but I live in Milan where I work in the hospital as a nurse.
BWM: What drew you to the bear community?
GC: Since the early 2000s I've been following the Bear community. I've always been attracted to pot-bellied, hairy men.
BWM: Tell us a bit about Sardinian Bear Weekend.
GC: I found Sardinian Bear Weekend through a friend of mine who is also the organizer. It's a weekend full of both cultural and fun filled events with super nice people. It's great!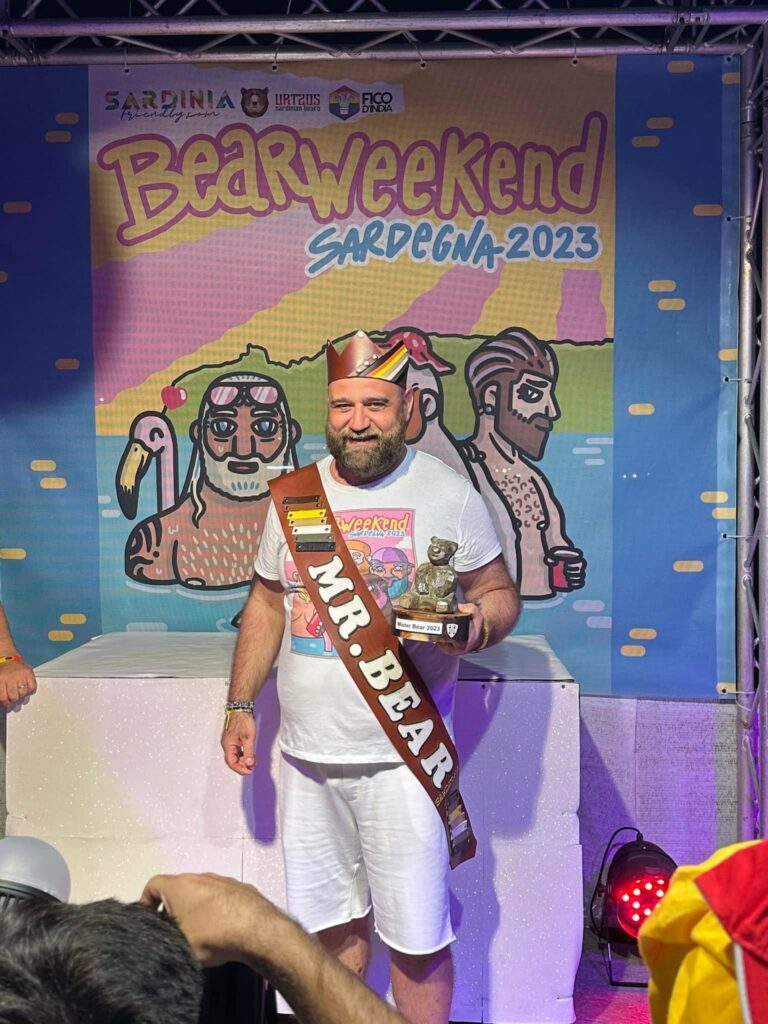 BWM: What made you want to compete for the title?
GC: I participated because I thought I had the qualities to be able to do so. So, I said why not?! and jumped into the fray!
BWM: How was your experience competing? What was the process like?
GC: The experience was beautiful, preparing for the competition, getting to know the competitors and becoming friends. The competition involved presenting yourself to the jury and giving a performance. I did a lip-sync of "Express Yourself" by Madonna which ket the crowd pretty entertained!
BWM: What are the responsibilities associated with your title?
GC: I will represent the Sardinian Bear community by participating in other bear events around Europe.
BWM: What are some important issues you feel that need to be addressed in the bear/ leather communities?
GC: The important issues we face in the Bear community are to make ourselves respected and fight for our LGBTQ+ rights.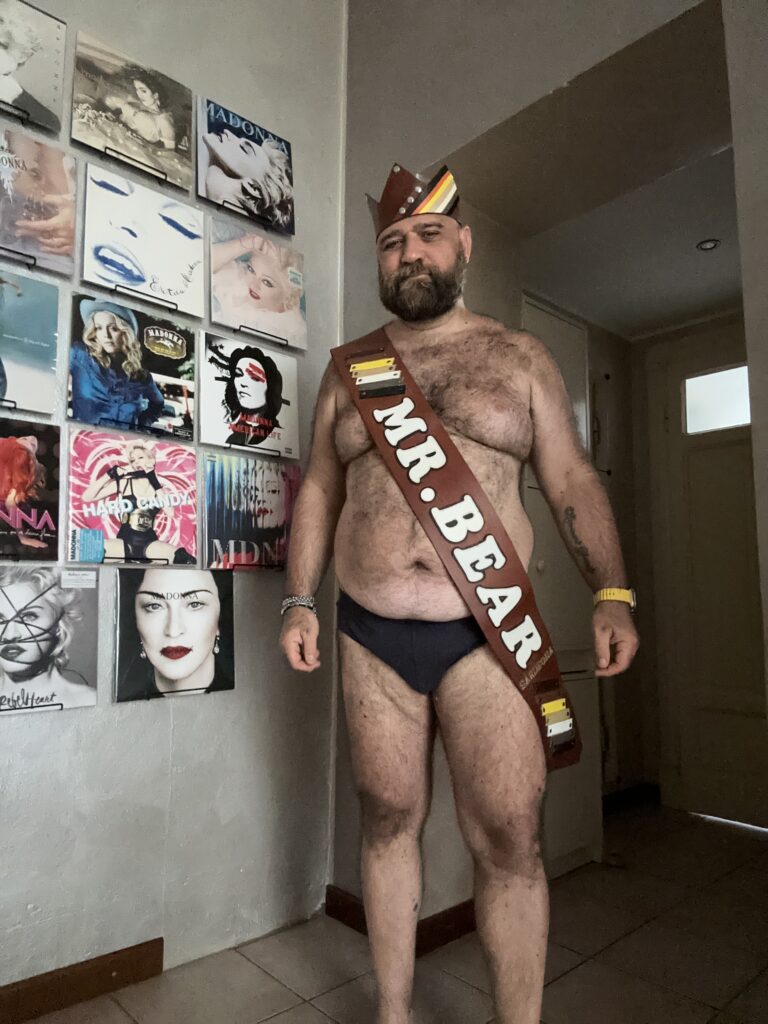 Be sure to follow Giuseppe Colletti, Mr. Sardinia Bear Friendly 2023 on Instagram.