Hamish Steele's 'Dead End: Paranormal Park' gets a second season on Netflix!
Update 11/09/2022: An exclusive look at Season 2 of Dead End Paranormal Park was shared during Gayming LIVE 2022! You can view the clip, below:
You asked and Netflix delivered! Dead End Paranormal Park is officially getting a Season 2 – and you'll only have to wait a month to watch it.
Based on creator Hamish Steele's horror-comedy graphic novels DeadEndia and web-short Dead End, Dead End Paranormal Park Season 1 introduced viewers to loveable Barney Guttman; a transgender teen boy who finds a new job as a security guard of Phoenix Parks, his dog Pugsley; an adorable pug who is gifted with the abilities to walk, talk, and do magic after being possessed by a demon king, and Norma Khan, Barney's best friend who joins him in his adventure to Pheonix Parks.
The first season of the Netflix original was received positively, with a 100% average score on Rotten Tomatoes. It's depiction of trans and queer characters was also applauded, leaving queer fans with one big question: will there be a season 2 of Dead End Paranormal Park?
And as it turns out: yes there is! In Season 2 Barney returns with Norma, Pugsley and the rest of his friends as Phoenix Park's official demon clean-up crew. With most of their troubles behind them, can the two take a break and just be normal teenagers? Considering their supernatural adventures will include a slew of strange new creatures, angels, evil twins, and deranged dolls? Probably not!
"Season 2 continues the adventures of Barney, Norma, Pugsley and Courtney as they become Phoenix Park's official Demon Clean-Up Crew. But the gang will learn that demons aren't the only thing lurking beyond Dead End's elevator when they come face to face with the mysterious Angels." Steele tells Gayming Magazine. "Across 10 all new episodes, they'll face enemies old and new, including fire-breathing wrestlers, evil twins and the revenge of Pauline Phoenix! More twists, more tears, more romance and more laughs… and this time, not everyone might make it out alive…"
Dead End Paranormal Park Season 2 arrives on Netflix on October 13, 2022.
Find out more about Season 2 with our Dead End: Paranormal Park Fireside Chat with creator Hamish Steele at Gayming LIVE. With exclusive footage, new artwork and very exciting surprises about the new season, fans will not want to miss it!
Tune in on Sunday, September 11th at 11am EST (4pm UK) to the Gayming LIVE Main Stage – twitch.tv/gaymingmag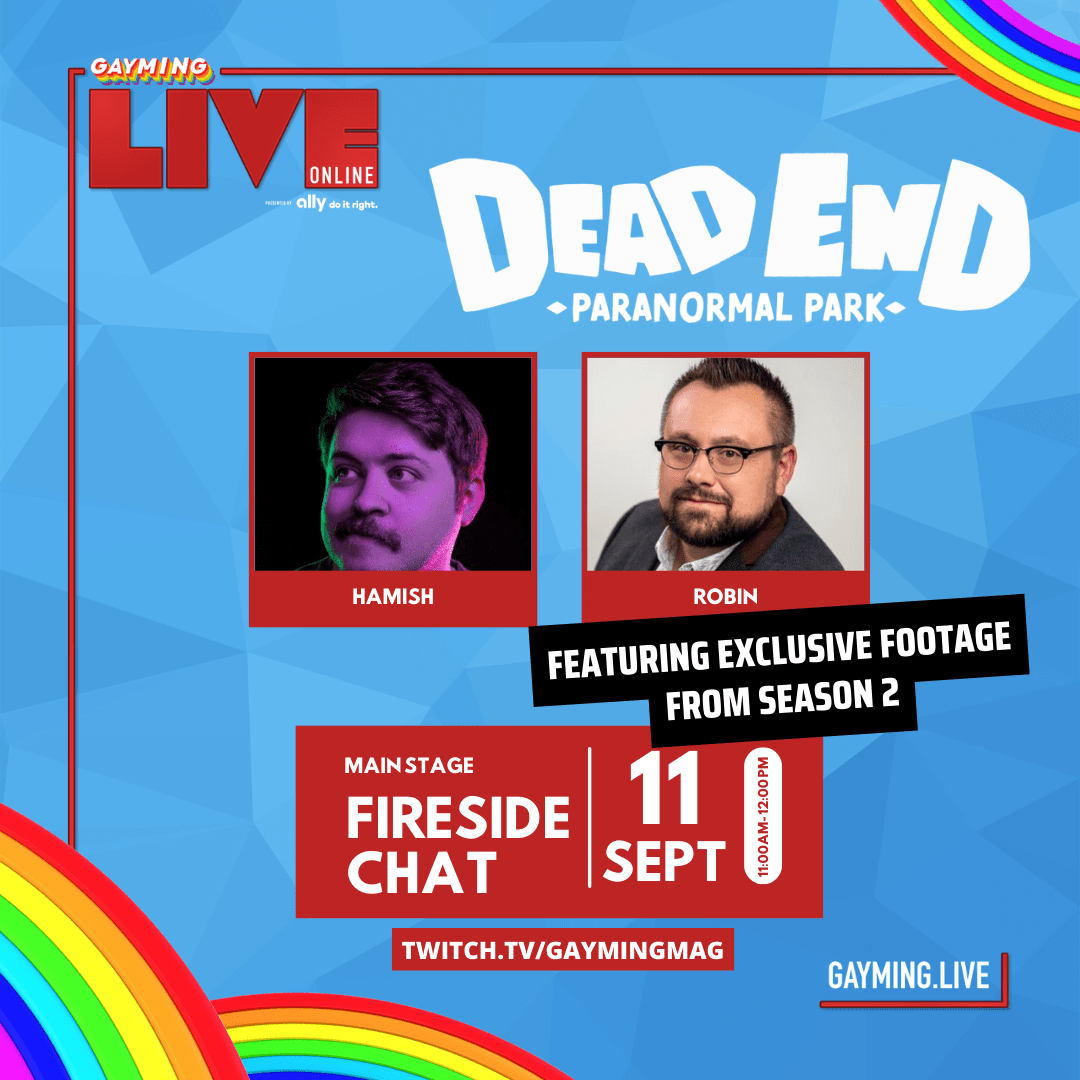 This article was originally published on our sister site, Gayming Magazine. It was written by Aimee Hart.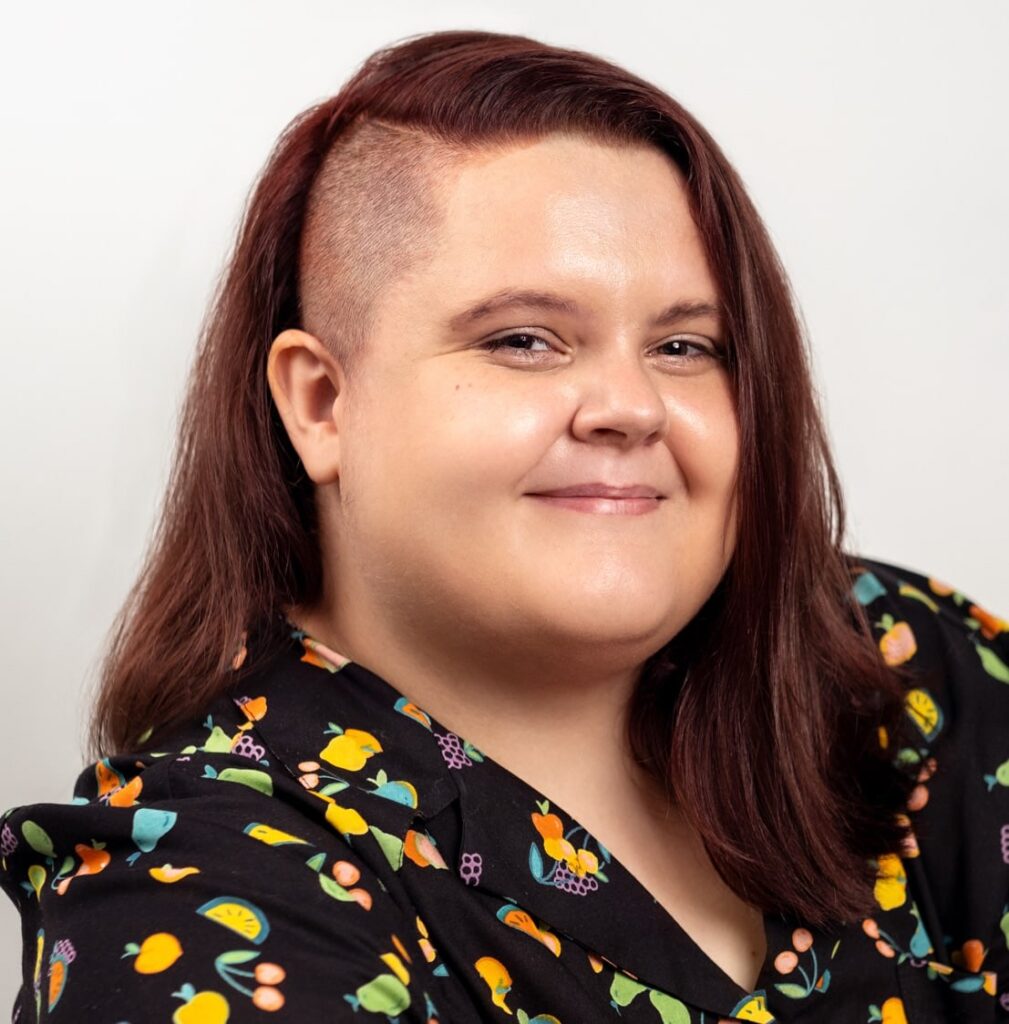 Aimee Hart
[She/They] Aimee Hart is Editor-in-Chief of Gayming Magazine. She specializes in queer fandom, video games and tabletop, having started her career writing for numerous websites like The Verge, Polygon, Input Magazine and more. Her goal now is to boost LGBTQ+ voices in the video games industry.