Given the amazing feedback we received about our feature on international nude gay beaches, we thought we'd expand the search and feature some more gay beaches, this time in the USA; especially in light of the upcoming Memorial Day holiday which will see many queer people heading out to the shore. And while not all of these locations allow nude sunbathing, you're sure to find a few spots on this list that will allow you to show off your hair…. down there!
So, grab your favorite bears, cubs, chubs, chasers, wolves and otters and head out to one of these amazing beaches where you can strut your stuff, take in the sights and be your authentic self in the safety of a queer setting.
And as always, don't forget your sunscreen!
---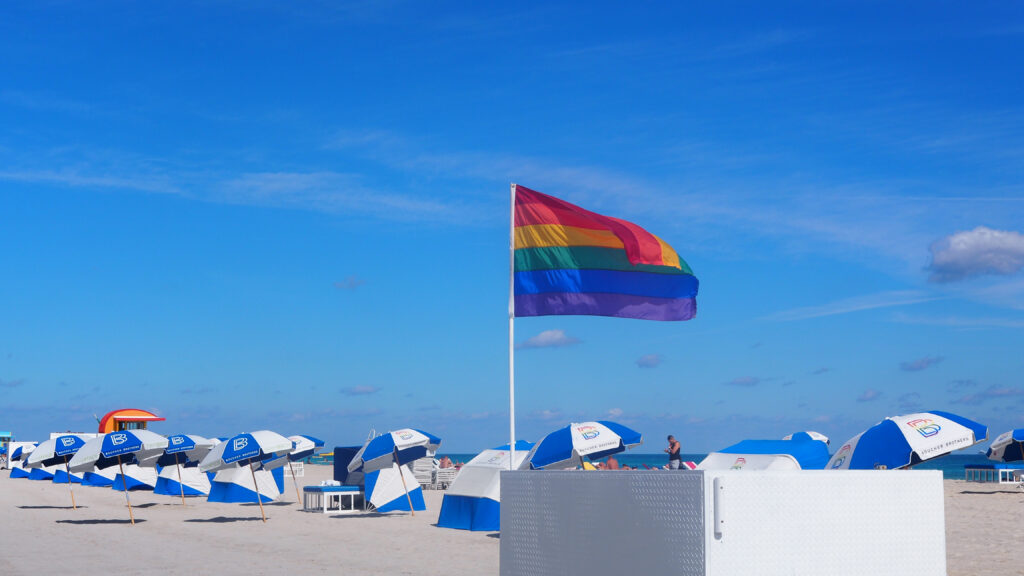 12th Street Beach, Miami Beach, Florida
The 12th Street Beach is a stone's throw away from the Lincoln Mall, a pedestrian walkway lined with high-end shops and fine dining restaurants, such as Juvia, a rooftop hot spot. On the beach, LGBTQ+ folks can bask in the sun, enjoy the serenity of the ocean, or take shelter at Palace Drag Bar & Lounge, known for its jaw-dropping drag show performances. After a long day on the beach, head back to your hotel room for a shower, and then head out again to enjoy the local gay nightlife, including Score and Twist.
Baker Beach, San Francisco
San Francisco has a long legacy of activism alongside a ton of mighty fine institutions all geared towards the LGBTQ+ community. Of these, Baker Beach in the Presidio district is the place to go nude in friendly company. The beach also has an amazing view of the bay's famous Golden Gate Bridge and the Marin Headlands. Most LGBTQ sunbathers are located on the northern end of the beach, an area popular among locals for picnics and chilling amongst cliff surroundings.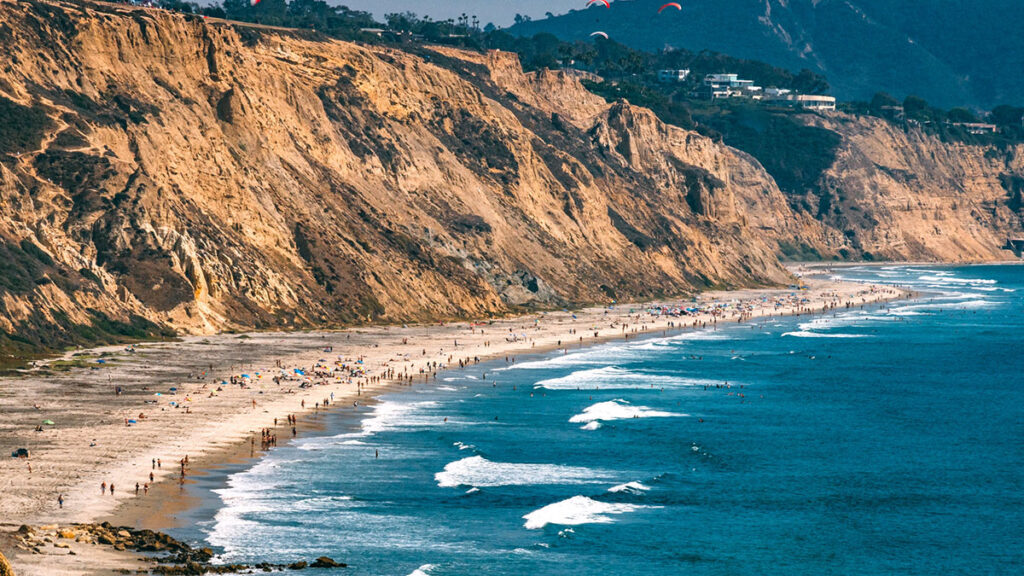 Black's Beach, San Diego, California
San Diego is a beach city, and Black's Beach is the popular beach hangout for LGBTQ+ travelers. In fact, it's one of the oldest nude beaches in the United States. Keep your eyes peeled for wildlife, which includes the dolphins and seals that make frequent appearances offshore. Just a word of caution: The climb from the beach back up the cliffs is a tough hike.
Condado Beach, San Juan, Puerto Rico
Head to San Juan, Puerto Rico to take a dip in the turquoise-blue waters of Condado Beach, where even in the winter, water temps average around 82 balmy degrees Fahrenheit in December. The unofficial gay beach is a comfortable spot for PDA and there's a queer-friendly bar, Oasis Tapas & Lounge off the beach. Stay at the gay-owned Coqui del Mar, where they arrange adventure tours, including rainforest treks and naked beach tours.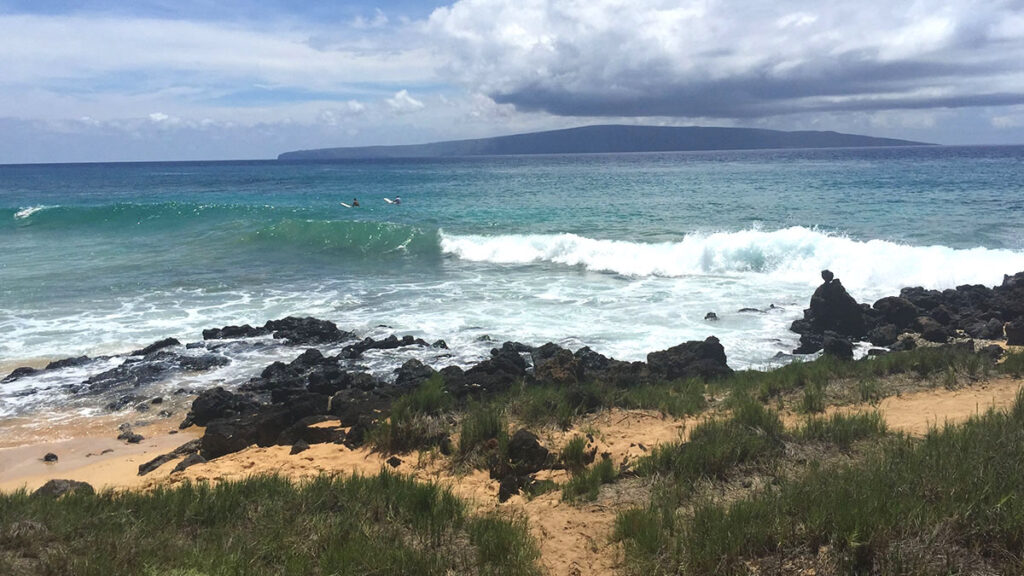 Little Beach, Maui
LGBTQ sun worshipers converge on "Little Beach" in Makena State Park, located about 1 mile past the Maui Prince Hotel. We recommend wearing sturdy shoes to make the trek over a steep lava-flow trail. Although it's not officially clothing-optional, you'll find a few uninhibited beachgoers here.
El Matador Beach, Malibu, Los Angeles
Although El Matador Beach is a hidden rocky cove, the postcard-perfect beach with sea caves is not as isolated as you might think. It's popular for photo shoots, bodyboarding, and bodysurfing, and it has a well-known reputation but has a reputation as a nudist beach border on urban legend.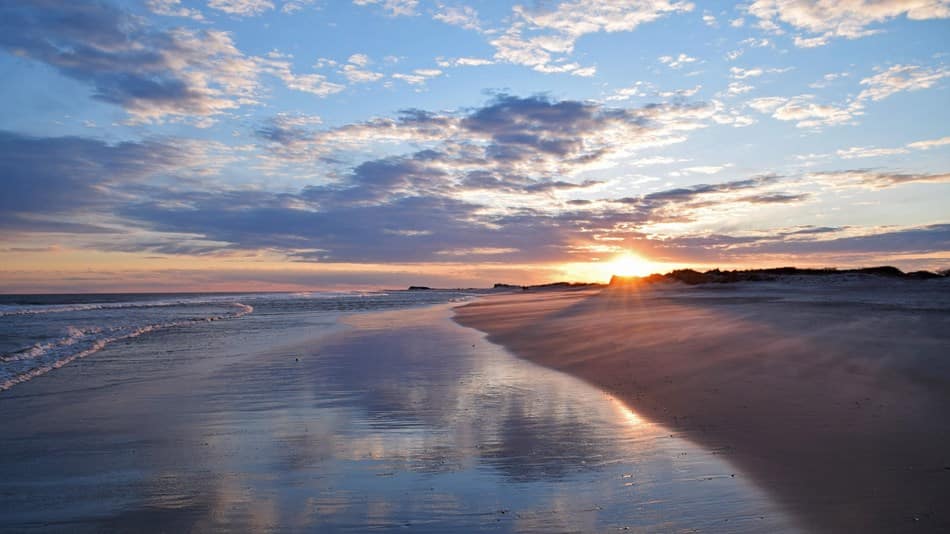 The Pines Beach and Cherry Grove Beach, Fire Island, New York
Fire Island Pines is known as the fun party beach with several LGBTQ-owned shops, vacation rentals, and a vibrant bar and club scene. It's not uncommon to see young buff bodies on this beach. Another popular stretch of sand, Cherry Grove Beach, attracts a slightly older crowd, and women, who prefer Cherry Grove's low-key, artistic vibe.
Haulover Beach, Miami, Florida
Go fly a kite on Haulover Beach Park is on Collins Avenue about 10 miles north of South Beach. Seriously, you can rent a kite from Skyward Kites, which has been in business for more than 20 years. The 2.5-mile-long stretch of pristine sands is great for swimming and surfing, but a half-mile on the northern end is designated for nude sunbathers. The queer crowd tends to frequent the most northern reaches. Parking is available on the west side of Collins with walkways to the beach.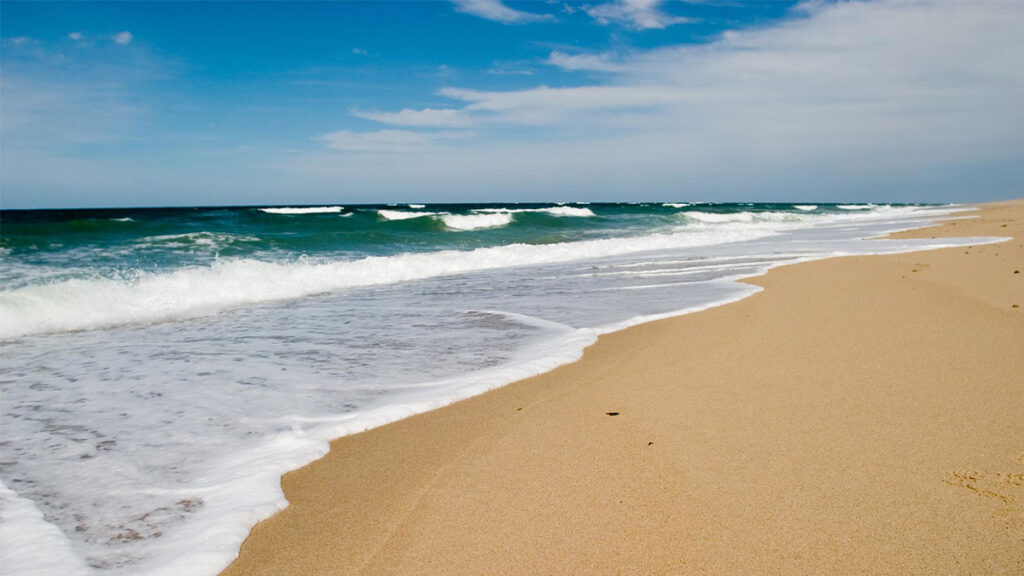 Herring Cove Beach and Race Point Beach, Provincetown, Massachusetts
LGBTQ resort community at the tip of Cape Cod, Provincetown ranks among the world's great seaside vacation destinations. In addition to hosting its annual Gay Pride celebration, P-town is home to upscale inns, fine art galleries, and superb seafood restaurants. Peak tourism season for the New England town is usually July through August. We recommend staying in the town's West End. Go for a fun bike ride and go sunbathing on Herring Cove Beach or Race Point Beach.
Poodle Beach, Rehoboth Beach, Deleware
Poodle Beach is the gay section on Rehoboth Beach. It can get crowded here during the peak season, but there is an energetic social scene. Lesbians prefer North Shores Beach. And after the beach, most gay men grab a few beers or cocktails at the Aqua Grill or Blue Moon, 2 of the town's popular gay hangouts. Rehoboth is the quintessential beach town, with dozens of small shops, restaurants that serve up fresh seafood from the Chesapeake Bay, and a boardwalk with a few amusement thrills and arcades.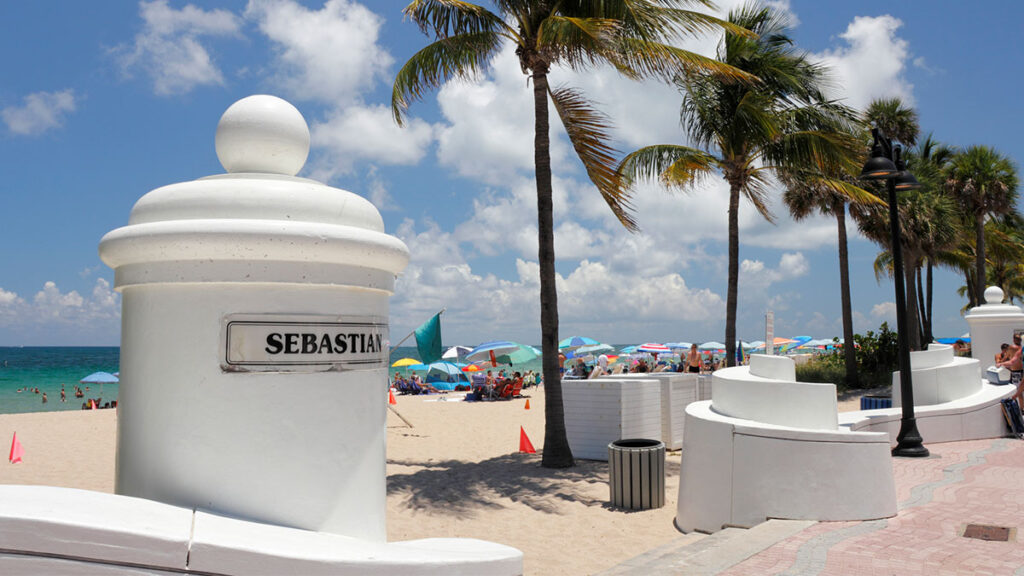 Sebastian Beach, Fort Lauderdale, Florida
If you're in Fort Lauderdale, head to Sebastian Street Gay Beach, located near most of the gay resorts, such as the Grand Resort & Spa and The Worthington. Along with dozens of gay-friendly shops along the beach, the city's gayborhood, Wilton Manors, has a variety of fun LGBTQ+ bars and restaurants, such as Hamburger Mary's, Thai Me Up, Hunters, Gym Bar, the Eagle, and DrYnk, where you order a handcrafted cocktail on their spacious outdoor patio.
Smathers Beach and Higgs Beach, Key West, Florida
LGBTQ beachgoers have two gay-friendly options in Key West. The first is Smathers Beach, the biggest public beach in town and it's considered one of the best gay beaches in the U.S. Volleyball, kayaking, windsurfing, jet-skiing, and cycling are a few alternative activities other than sunbathing. Food trucks and public restrooms are located nearby. At the end of Reynolds Street, queer sunbathers also converge on Higgs Beach to socialize, snorkel, swim in the calm, shallow waters, or walk their pooch in the dog park. For a little culture, the Key West AIDS Memorial and the slavery-era African Cemetery are nearby.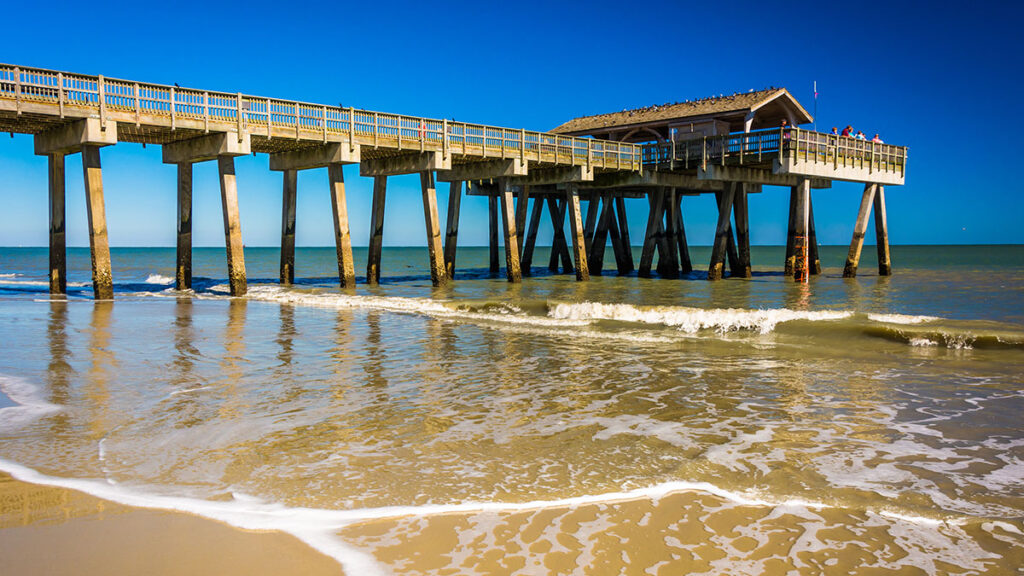 Tybee Island, Georgia
We all know Savannah to have a bit of queer charm and nightlife, but just 20 miles away, LGBTQ+ travelers can visit Tybee Island for a weekend getaway – free of pretension and judgment. The island has a laidback vibe, quirky gift shops, patio bars, and hosts the family-friendly Tybee Equality Fest in September. If you need more things to do and see, Savannah is a short car ride away!
Will Rogers State Park Beach, Los Angeles, California
Will Rogers – sometimes known as Ginger Rogers Beach – has been LA's unofficial gay beach since the 1960s. About 15 miles from West Hollywood, the stretch for fun in the sun is near Lifeguard Stand #18 and includes volleyball courts and occasional beachside dance parties. There's parking, a bike path, and Santa Monica Blue Bus 9 stops nearby.
This article was originally published on our sister site Vacationer.