Gavan Knox's Smoked Pumpkin Cheesecake & Bourbon Brownies
With Spooky Season sadly in our rearview mirror we take solace in the fact that the holidays are imminent, which means lots and lots of delicious food! So we figured with Thanksgiving just a few weeks away we'd ask the handsome and gracious Gavan Knox, resident baking expert on CTV's The Social and Your Morning, for one of his favorite fall dessert recipes.
Smoked Pumpkin Cheesecake & Bourbon Brownies
Makes 18
Ingredients
Brownie Batter
1/2 cup butter
1/2 cup semi-sweet chocolate chips
1 cup sugar
2 eggs
1 tsp chocolate extract (optional)
2 Tablespoon Bourbon
1/2 cup AP flour
1/2 cup cocoa,
1/4 tsp Kosher salt
Cheesecake Batter
8oz pack full fat cream cheese
1 egg
1/3 cup sugar
1/2 cup pumpkin puree
1 teaspoon vanilla extract
1 teaspoon ground cinnamon
1/2 teaspoon ground nutmeg
1/2 teaspoon ground ginger
1/4 teaspoon ground cloves
1/2 teaspoon liquid smoke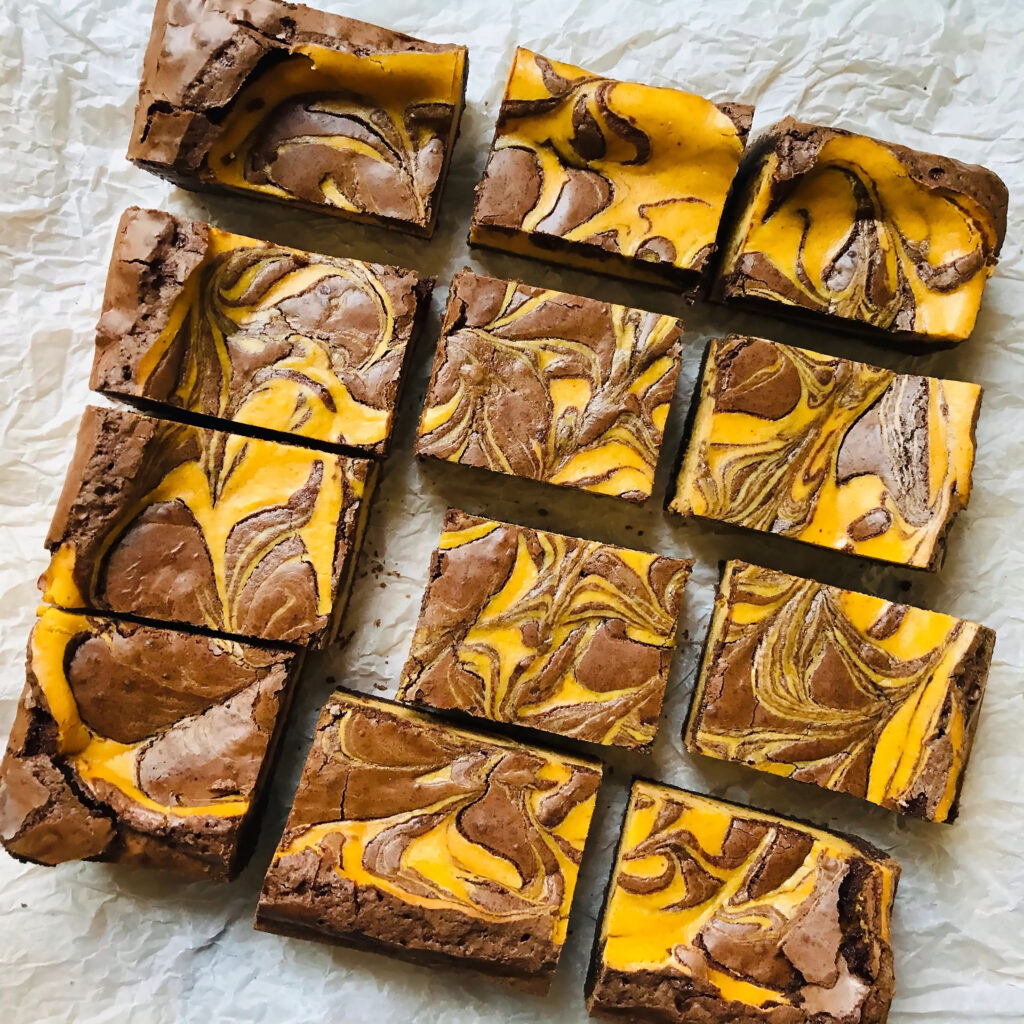 Method
Preheat your oven to 350 F degrees. Spray a 9×9-inch baking pan with cooking oil then line it with parchment paper
In a large bowl, add the cream cheese and beat it until smooth and creamy. Add the rest of the cheesecake batter ingredients mix until well combined and smooth. Set aside until needed later
In a small bowl a bowl set over simmering water, combine the butter and chocolate chips to melt, stirring them together to combine. Once fully melted remove the bowl from the heat and set aside to cool
In a large bowl if a stand mixer, combine the eggs and sugar and whisk at high speed until pale, fluffy, and increased in volume
While your eggs are whisking in a bowl combine the AP flour, cocoa and salt
Into the melted chocolate/ butter mixture add the chocolate extract and bourbon. Stir well to combine. Add these wet ingredients into your whisked egg mixture. Gently fold in until fully combined and uniform in appearance
Sift in the dry ingredients and again gently fold in until well combined and uniform in appearance
Pour about 2/3 of the chocolate batter into the prepared pan and smooth it out. Spread the cheesecake batter over the brownie batter. Dollop the remaining brownie batter over cheesecake batter by spoonfuls. Swirl the batters together by running a knife or a skewer back and forth through the pan
Place the baking pan in the oven and bake for 40 to 50 minutes, or until centre is set. Using a cake tester or skewer test the centre of the brownie pan – it should come out with few crumbs or a little mixture still on it. The brownies will continue to cook once removed from the oven
Remove from the oven and allow to cool completely on wire rack and chill before cutting and serving. I usually cut mine in to 6 x 3 giving me 18 brownies. They're quite rich so I've found this to be the ideal size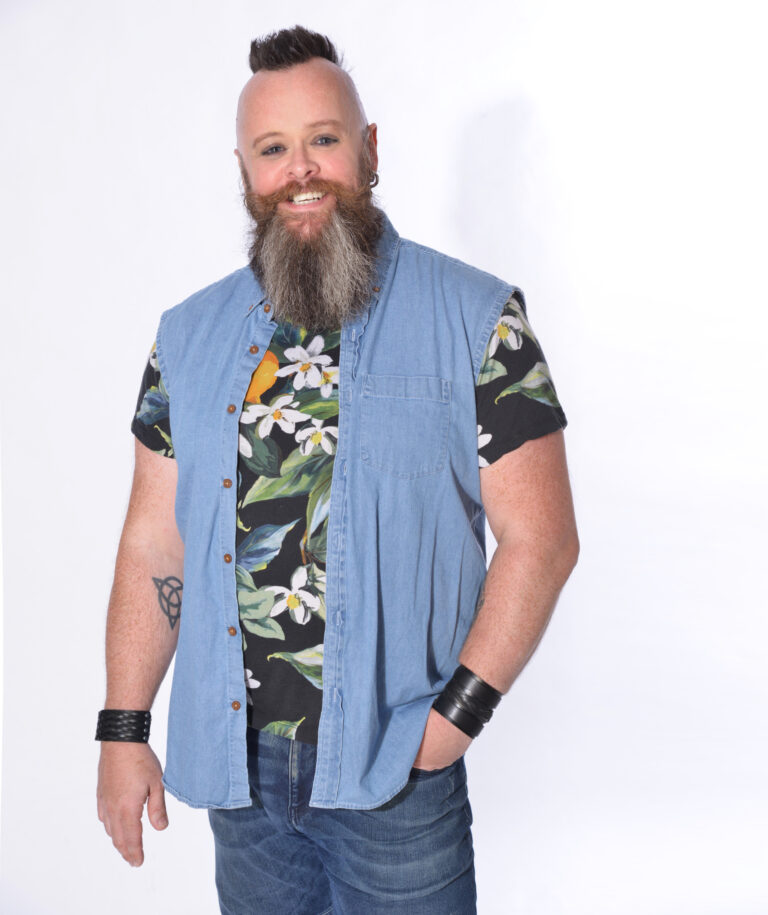 For more recipes from Gavan Knox be sure to visit his website.