Fun Travel Guides: Washington, D.C.
Situated along the banks of the Potomac River between Virginia and Maryland, Washington, D.C. is full of sights and attractions! As the nation's capital, D.C. is a very popular destination for travelers, and considered one of the gayest places in the country, with the DuPont Circle neighborhood becoming known as a center of gay culture, just like Greenwich Village in New York and The Castro in San Francisco.
Even though D.C. is very popular with tourists, there is still so much for residents to see and explore in their own city! D.C.'s streets are a patchwork of museums, historical landmarks, art galleries, monuments, government buildings, restaurants, shops and cafes. If you find you've had your fill of history and culture, and choose to experience a different type of excitement, residents can also find some big name attractions just outside their city! The chances are slim that a day out exploring Washington D.C. will be disappointing, especially for residents!
Explore, eat and experience in the great city of Washington, D.C. with some of these excellent recommendations from Fun Travel Guides!
Explore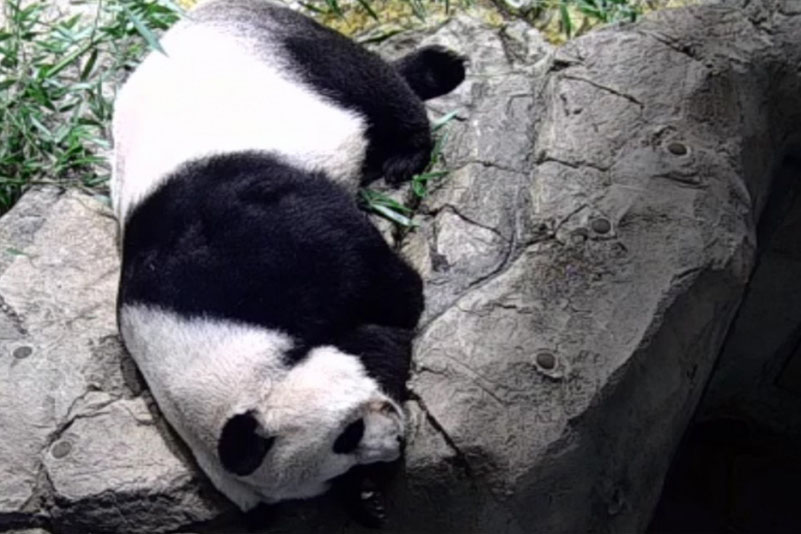 The National Zoological Park, commonly known as the National Zoo, is one of the oldest zoos in the United States. Since it is part of the Smithsonian Institution, it does not charge an admission fee. (See the Smithsonian website for tons of free museums in Washington, D.C.!) Founded in 1889, its mission is to "provide engaging experiences with animals and create and share knowledge to save wildlife and habitats."
The Zoo is now open with new hours, from 8 a.m. to 4 p.m., with last admittance at 3:00 p.m. Timed entry passes are free, and must be reserved online, as no walk-up passes will be available. For guests safety, they are limiting the number of guests in the park to 5,000 per day.
Staff and visitors ages 6 and older are required to wear face coverings (that cover the nose and mouth) during their visit, including while outside. Face coverings are also strongly recommended for visitors between the ages of 2 and 6, per CDC guidelines. Signs and markers throughout the park will help you follow social distancing rules.
For more information, visit nationalzoo.si.edu/visit/welcome-back-zoo and watch the Welcome Back video!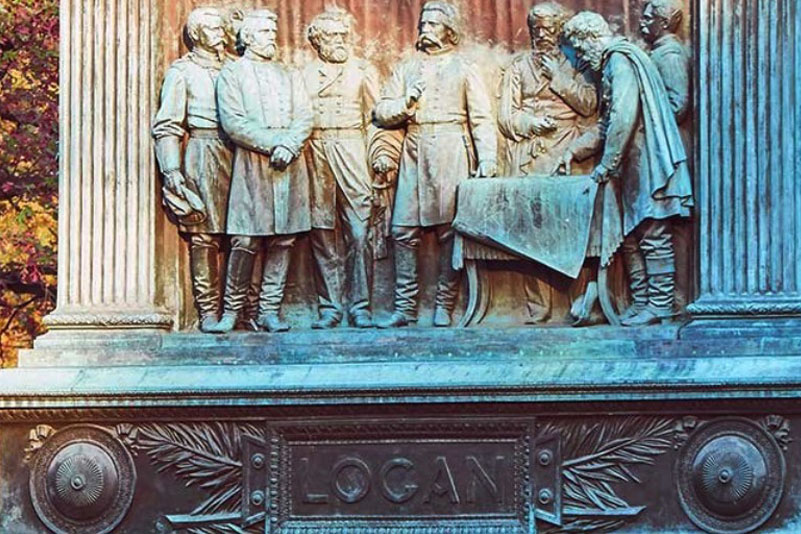 Though DuPont Circle is historically the gayborhood of D.C., in recent years, Logan Circle has become D.C.'s gayest neighborhood. Situated between Dupont Circle and Shaw neighborhoods, Logan Circle takes its name from a traffic roundabout on its southern end, where turn-of-the-century townhouses face a circular park with a statue of Civil War general John Logan.
Logan Circle is an alluring area both for residents, who dig the neighborhoods old-timey charms and new shops and eateries, and for visitors who will find walkable blocks packed with things to do! Visit the Logan Circle neighborhood website to see what businesses are open. Don't forget to always wear your masks and follow social distancing guidelines.
In Logan Circle, you've got the makings of a memorable urban adventure!
---
Eat
Go to Uproar Lounge & Restaurant, Washington, D.C.'s Gay Bear Bar, for a relaxed LGBTQ pub experience in the city! Voted Best Rooftop of Gay D.C. in 2016 & 2017, Uproar is sure to give you all you're looking for.
With a menu that consists of such awesome, finger-licking food as burgers, wings, tenders and fish & chips, there's something for the Bear in everyone.
Uproar is now open for dining, and taking reservations one weekend at a time. Beginning Monday of every week, they will be taking reservations through Sunday. Guests are asked to wear masks at all times, unless eating or drinking.
For more information, visit uproarlounge.com/reservations.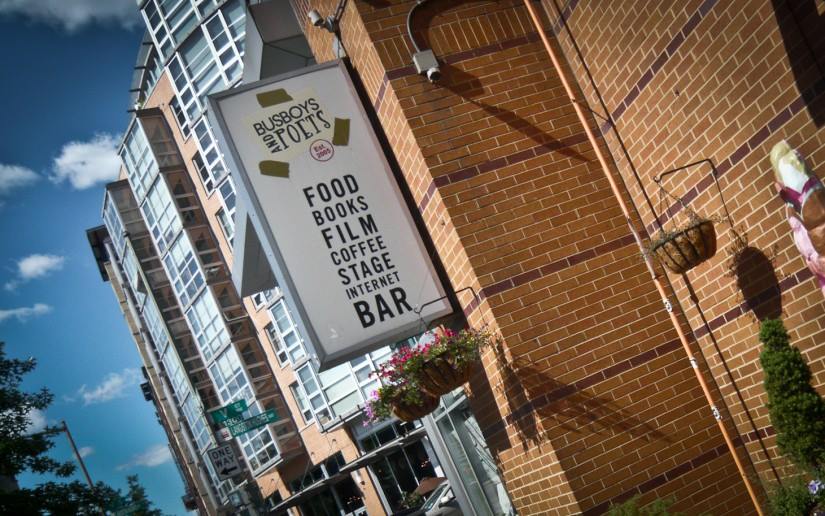 First established in 2005, Busboys and Poets was founded by owner Andy Shallal, an artist, activist and restaurateur. The name Busboys and Poets refers to American poet Langston Hughes, who worked as a busboy at the Wardman Park Hotel in the 1920s, prior to gaining recognition as a poet.
After opening the flagship location at 14th and V Streets, NW, the neighboring residents and progressive community embraced Busboys, particularly activists opposed to the Iraq War. Busboys and Poets is now located in seven distinctive neighborhoods in the Washington Metropolitan area and is a cultural hub for artists, activists, writers, thinkers and dreamers.
As of June 3, Busboys and Poets is open for service in accordance with COVID-19 guidelines. They promise to continue to be a leader in safe sanitation practices with a manager certified in food safety present on every shift. Also, all employees will be trained on appropriate cleaning, disinfecting, hand hygiene, and respiratory etiquette, and must pass a health screening before every shift.
They also asks all guests to limit their party size to six or fewer guests from the same household, practice social distancing in all waiting areas and while seated, utilize hand sanitizer upon entry, and to stay home if you have recently been exposed to COVID-19, are experiencing symptoms of COVID-19, or if you feel sick in any way.
For more information, visit busboysandpoets.com/open-for-service.
---
Experience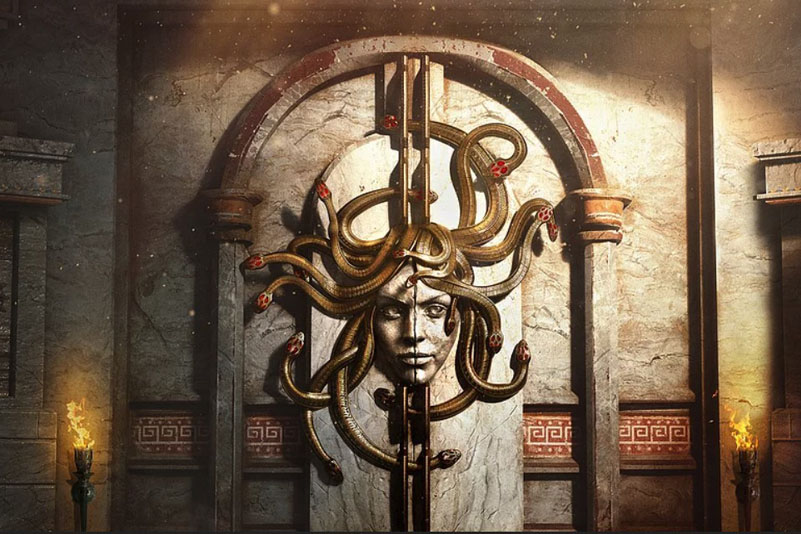 Get ready for an immersive Virtual Reality experience at the VR Zone! You can experience the future with stunning visuals and surrounding sound thanks to the best room-scale VR technology available today!
Enter VR worlds solo or together with your friends, play insanely realistic VR games, learn in a 3D environment, participate in group activities with a team of your friends or co-workers.
The VR Zone's Rockville location is now open! This location includes a huge waiting area for proper social distancing. Each player will have their own, sterilized equipment for the duration of their session. Because they are deep cleaning headsets and controllers, rotating out equipment between players and increasing time between sessions, only one group is allowed in the lobby at a time.
All players must make a reservation online before you arrive. A limited number of spots are available each day. Face coverings are required while visiting the location, and all players must stand 6 feet apart.
For more information, visit vrzonedc.com.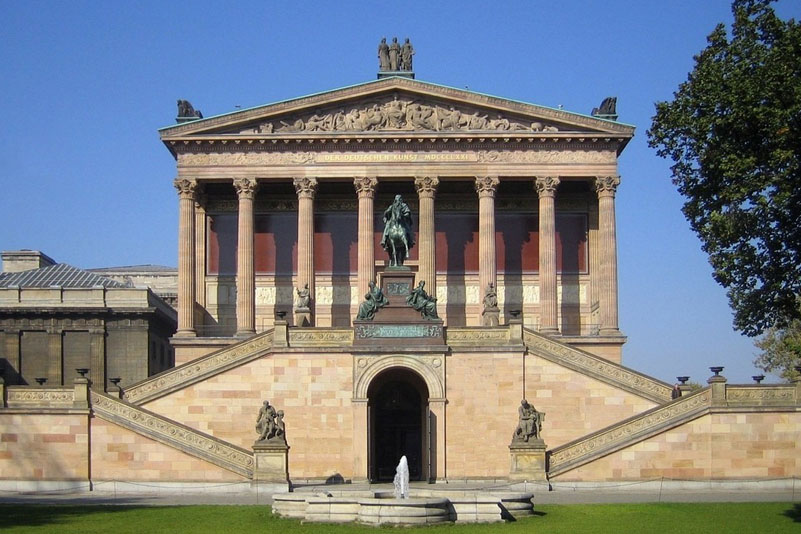 As one of the largest museums in North America, The National Gallery of Art often presents temporary special exhibitions spanning the world and the history of art.
The Gallery's campus includes the original neoclassical West Building designed by John Russell Pope, which is linked underground to the modern East Building, designed by I. M. Pei, and the 6.1-acre (25,000m2) Sculpture Garden.
The West Building, Ground Floor galleries are now open. Free, timed passes are required and released each Monday at 10:00 a.m. for the following week. Passes are currently available through 8/30.
All visitors ages 2 and up to Gallery premises, including the Sculpture Garden, must wear a face covering (e.g. mask, bandana-type covering) consistent per CDC guidance, and asked to practice social distancing during your visit by staying at least 6 feet from anyone not in your household group.
Credit or debit cards are required to purchase food, beverages, or retail items, as cash will not be accepted. The Gallery is also conducting enhanced cleanings of high-touch areas, and the Gallery's food service operator is conducting enhanced cleanings of dining furniture.
For more information, visit nga.gov/visit/reopening.html.
See more about what the great city of Washington, D.C. has to offer at funtravelguides.info/public/city/washington-dc.
When travelling, we encourage you to adhere to all health guidelines both local and national. Be sure to check out Washington, D.C.'s current COVID-19 Guidelines at coronavirus.dc.gov.