DC Chef Jonathan Bardzick's amazing Summer Garden recipes
DC-based chef, storyteller and author Jonathan Bardzick is serving up some hot and delicious recipes! Every Tuesday night from 7:30 to 8:00 PM, and every Saturday from 1:00 PM to 1:30 PM, Jonathan takes us into his kitchen for his cooking demos, and shows exactly how he makes the mouthwatering magic happen!
This Saturday, join Jonathan at 1:00 PM as he continues to serve up some Summer Garden freshness with his special Mom's Garden menu, featuring Corn & Zucchini Pancakes and an Okra & Tomatoes Salad with sweet corn and basil.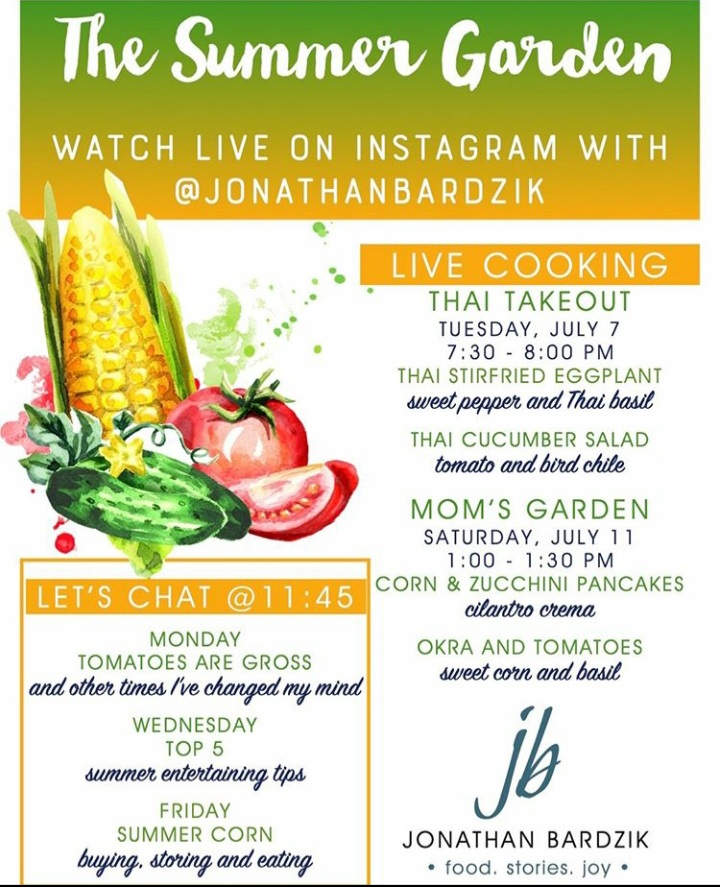 Some of his most recent recipes included savory Beef and Spinach Hand Pies, Herb-rubbed Pork Chops with cabbage and sauerkraut, Foil-baked Cod with a Greek-inspired compound, and a creamy, Cream-free Asparagus Soup.
Check out Jonathan's Stir-fried Eggplant and Cucumber Salad recipe below, and follow him on Instagram for new demos every week!