Comics Corner – Track down Lumberjanes before its TV debut
Get excited, campers – the hit all-ages, LGBTQ+ inclusive comic Lumberjanes is now in development as an animated series. You know what that means though – time to get acquainted with the source material so you can say you were into it before it was cool.
Lumberjanes began life back in 2014, created by Shannon Watters, Grace Ellis, Brooklyn Allen, and Noelle Stevenson. The series focusses on five friends – Mal, Ripley, Molly, April, and Jo – and their adventures at an exceedingly strange summer camp called "Miss Quinzella Thiskwin Penniquiqul Thistle Crumpet's Camp for Girls" – or, as the Lumberjanes themselves prefer, "for Hardcore Lady Types".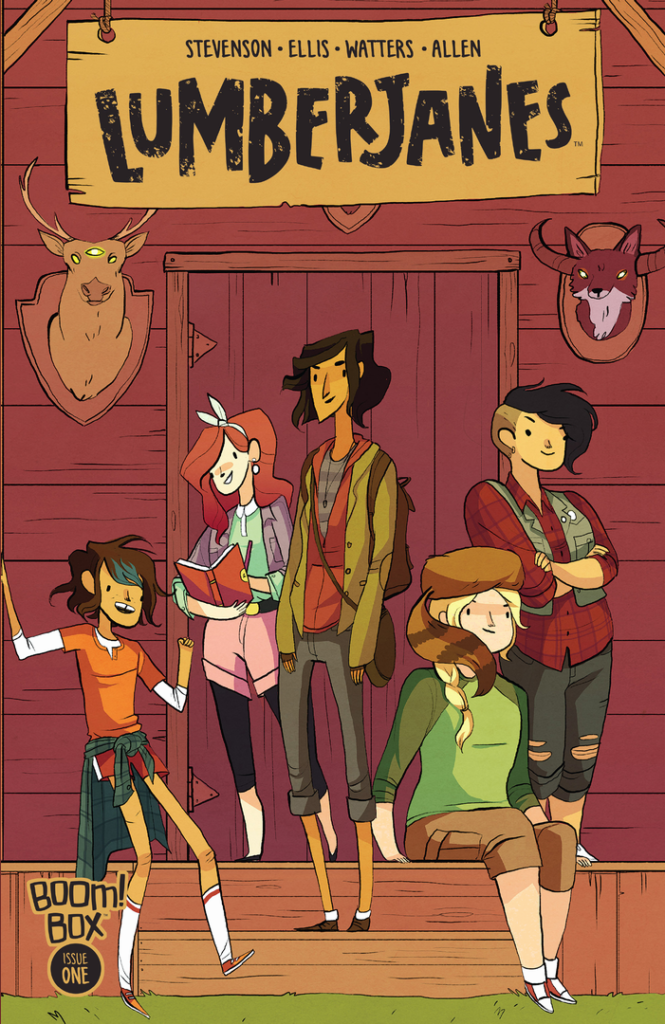 Lumberjanes immediately sweeps readers up in its giddy adventure and delightful strangeness. The first issue alone opens with the girls fighting off a pack of three-eyed, prophecy-spewing foxes, introduces the girls' long-suffering camp counsellor Jen and the mysterious camp director Rosie, and proceeds to tease the existence of a "bear woman".
Published by Boom Studios' all-ages imprint Boom Box, Lumberjanes was originally planned for a mere eight issues. Instead, it proved so successful that it was converted to an ongoing series, which at time of writing has just published its 73rd issue.
As the series has evolved, it's proven itself one of the finest adventure tales for younger readers in years. Lumberjanes has woven together stories of ancient mysteries, cryptozoological oddities, the wonder and horror of the wilderness, and even the curious past of the camp itself. It's built a mythology for itself, but one that's also wrapped up in humour, camaraderie, and – per the camp's slogan – "Friendship to the Max!"
Part of the appeal comes from the female cast. Adventure stories like these, where the heroes might be camping under the stars one moment and climbing a mountain to stop a former Lumberjane from dynamiting a cryptid the next – check out issue #16 for that specific outing – are still overwhelmingly the domain of male characters and stories targeted at boys. Lumberjanes is a clear rebuttal of that trope, and the series' success shows that there's a huge demand for female-fronted adventures.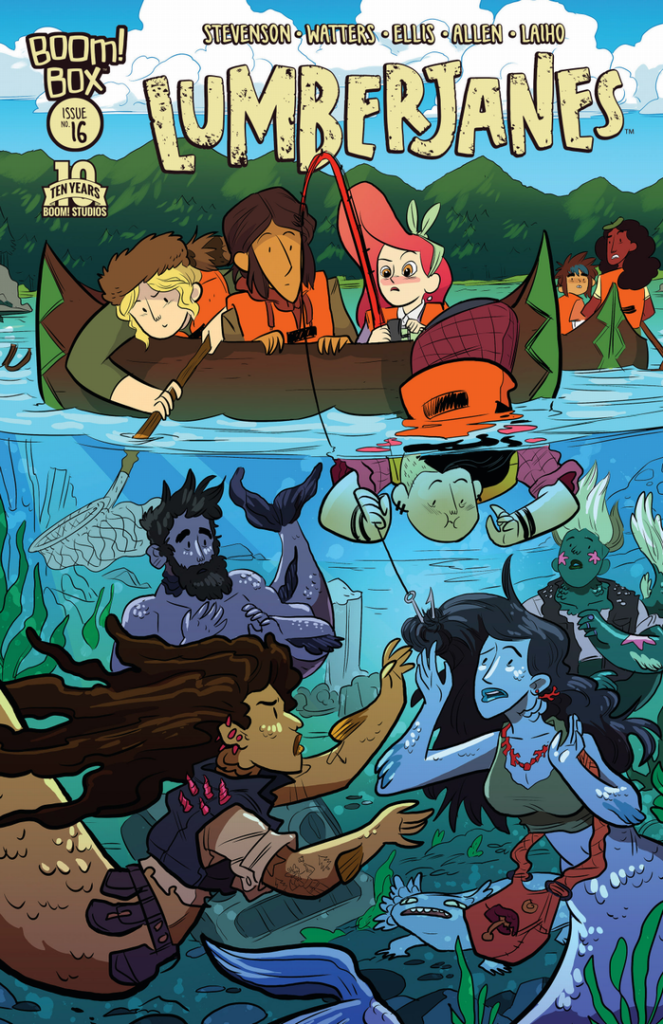 The series has also won plaudits for putting a spotlight on queer characters, particularly in a book pitched primarily at a young audience. Two of the main girls, Mal and Molly, are dating each other, a relationship that's cleverly seeded visually in the first issue before it's ever spoken of, while Jo is a transgender girl. A later character, Barney, is revealed to be non-binary, and although they're introduced as a member of the Lumberjanes' counterparts, the Scouting Lads, they soon transfer camps.
Such positive representation is important, particularly for younger readers who are typically starved of any sign of themselves in popular media. When mainstream discourse still all-too-often focuses on the sexual activities of LGBTQ+ people and can descend into misplaced moral panic over "influencing" children, Lumberjanes shows that queer and trans kids already exist, that their identities and relationships are valid even without sex, and that they're just as capable of having thrilling adventures or saving the day as anyone. All this has rightfully earned Lumberjanes a host of awards and praise, including Eisner Award wins and GLAAD nominations.
The series' path to the screen has been somewhat fraught though. Movie rights were rapidly snapped up by 20th Century Fox, and a big screen version was in the works by 2015. However, after Disney acquired the film studio, development on Lumberjanes was cancelled. When the property was re-packaged as a series rather than a film, streaming services including Apple TV and the US platform Peacock showed considerable interest, although the bidding war was ultimately won by American streaming platform HBO Max.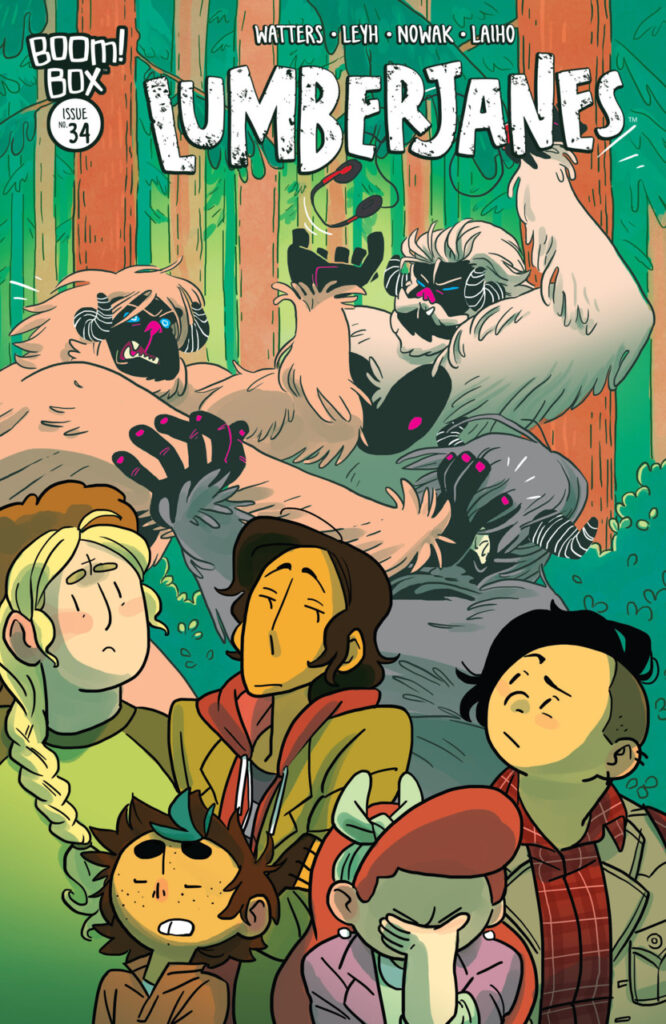 While there's no word on where the newly announced animated series will land internationally, the good news is that one of the series original creators, Noelle Stevenson, is writing and executive producing the upcoming show. Stevenson is perhaps better known now as the showrunner on the recently concluded She-Ra and the Princesses of Power series for Dreamworks Animation and Netflix, another all-ages production that updated a 1980s classic for a modern audience, while giving it a proudly lesbian twist. Expect the Lumberjanes cartoon to remain just as queer as the comics.
Although there's no proposed launch date for the Lumberjanes animated series yet, there's plenty of material to get to grips with in the original comics. There's the ongoing monthly comic, which sadly draws to a close in December; trade paperback collections from the very beginning (currently up to volume 13); a short story collection; a series of prose novels by author Mariko Tamaki, illustrated by original Lumberjanes artist Brooklyn Allen; and even a crossover with the DC Universe as the Lumberjanes met the students of Gotham Academy. Start now, and you'll be an expert to the max by the time the Lumberjanes hits your screens!