Chris Grace Opens Up About Hollywood, Stand-Up, Bears and Pride
CHRIS GRACE is best known for playing Jerry on the NBC hit comedy Superstore. He has also appeared on Broad City, PEN15, Atypical, Stumptown, and in the films That Awkward Moment, WYRM, and All the Bright Places. On stage, Chris appeared in the hit musicals 50 Shades! The Musical Parody (national tour and off-Broadway) and Thrones! The Musical (Los Angeles), which he also co-wrote and directed for a monthlong run at the Sydney Opera House in 2019. He earned a BFA from the University of North Carolina School of the Arts. In August of this year, he will bring his solo comedy show CHRIS GRACE: AS SCARLETT JOHANSSON to the Edinburgh Fringe.
As an out and proud gay Hollywood actor and member of the bear community, we could think of no one better person to grace (see what I did there!) the cover of Bear World Magazine's Pride issue. We sat down with the talented comedian and discussed his career, his stand-up, his feelings about Pride and his experience within the bear community.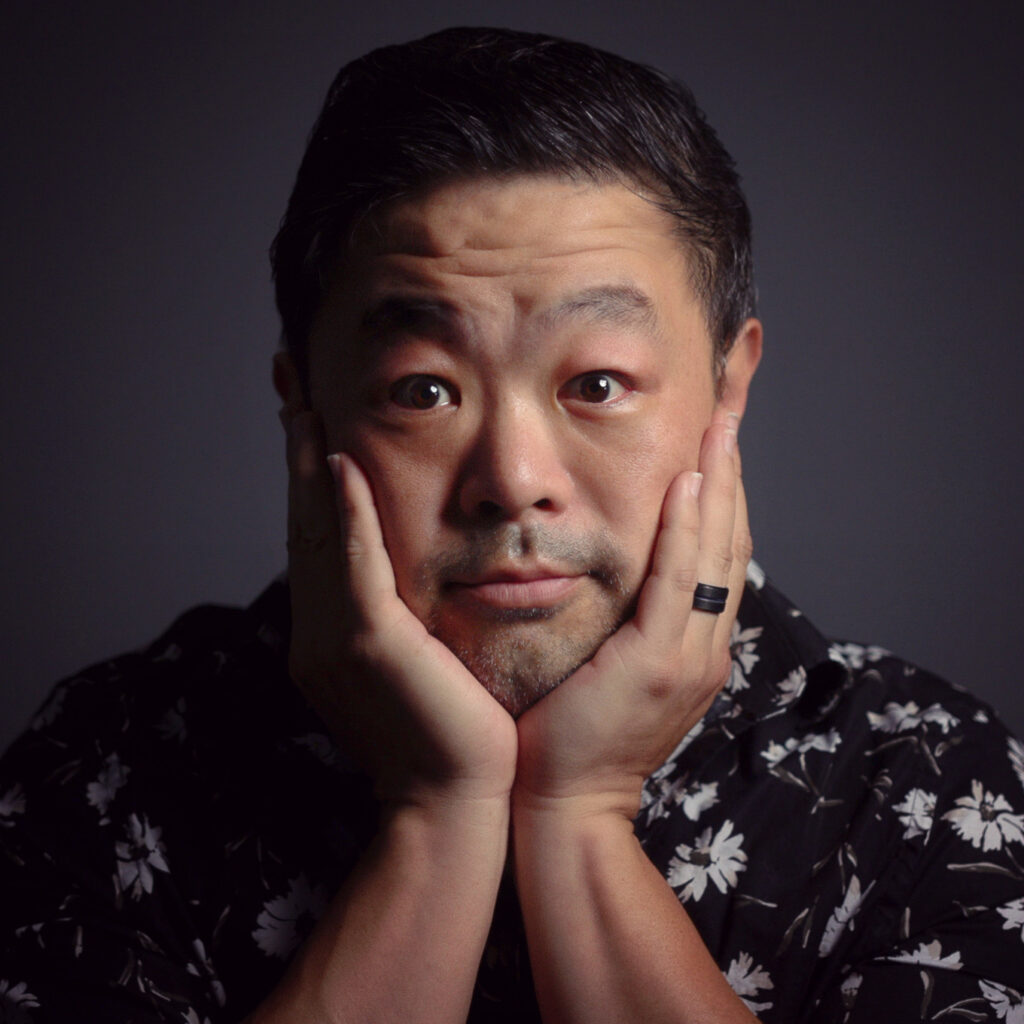 ---
John Hernandez: Hi Chris! Thank you so much for taking the time to chat with me. We are big fans of your work at BWM. Tell me about your big break into Hollywood.
Chris Grace: Well, I don't really know if I've really had a big break (laughs), I think I've had a bunch of little breaks. I've been working at it for 20 years. After I left college, I went to New York City, and I did some comedy and acting. I got a lot of commercial gigs. I would say for probably ten years I was mostly doing commercials.
My biggest break happened when I came out to LA and I got into Superstore. I would say that's by far the thing people know me the most from, but it's weird, in Hollywood even that doesn't feel like a big big break. It certainly has added to my life, but I think a lot of people think that actors have this one moment and suddenly, it all turns around for you; but really, it's just very incrementally built up over years.
John Hernandez: Yeah, I get that but you were also on Pen 15 and Broad City before Superstore. That's insanely impressive!
Chris Grace: Thank you. It was pretty cool because I was a already a big fan of Broad City when I guested, same with Pen 15, and even Superstore. But at the same time, I can also go home to Texas and people haven't heard of any single show I've ever been on (Laughs). My family has all their friends telling them how great Superstore is and they're like, 'oh, we haven't watched it yet'. (Laughs)
John Hernandez: Nothing like family to keep you humble! Speaking of family, let's talk about your husband Eric who just happens to be a big ole bear. How long have you guys been together?
Chris Grace: We've been together since 2015 and we were married in 2017.
John Hernandez: And how did you guys meet?
Chris Grace: We were friends for a long time, since like 2000. We became friends as part of a bear circle in New York City and then he moved to Orlando and I was living in LA, and we just kept in touch.
Being friends for so long, we got the hard part, the getting to know you part, out of the way. Also, we were in a long-distance relationship between Florida and LA for about 18 months before we decided to make it more serious. I think that was good for us. A lot of people don't like long- distance, but it forces you to have a lot of conversations. We really got to know each other over that time period.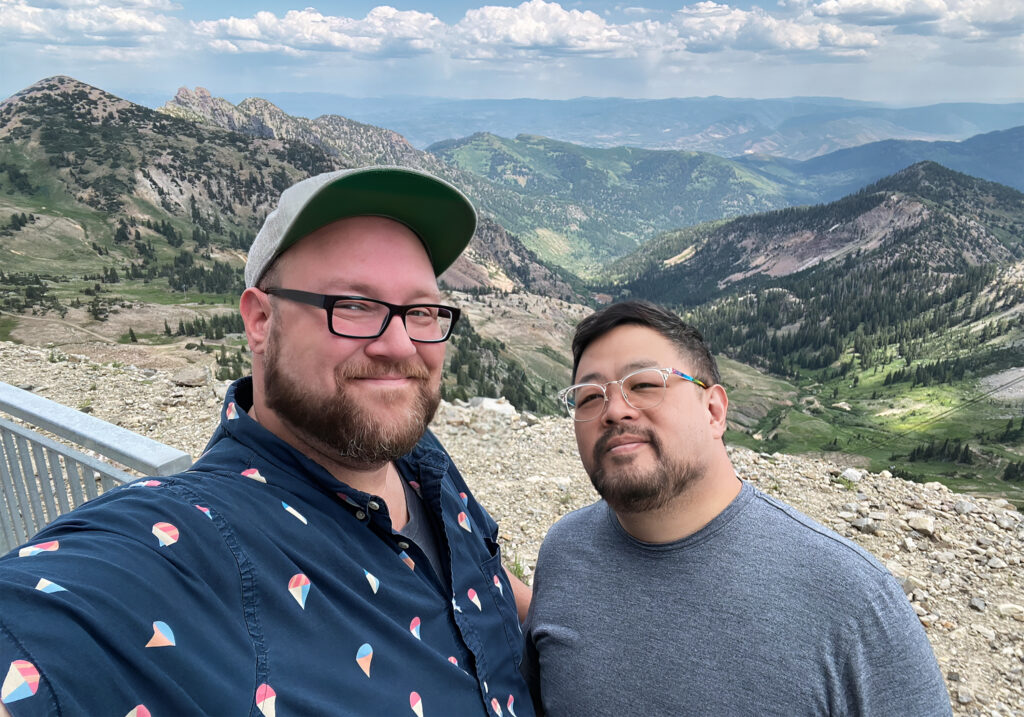 John Hernandez: Aww I love that! And were you always attracted to bears? Do you identify as a bear?
Chris Grace: I don't even know if anyone would call me a bear, I think technically I'm an old cub at this point! (laughs)
And I definitely knew immediately what kind of guys I liked once I realized I liked guys! I don't know that I had the language to call them bears though. This is from a time before any of this stuff existed. Just to give you a retro sense, my first exposure to bear stuff was the Bear mailing list and Lynn Ludwig's photo website. He would just go take photos of bear events and put them on his site and I loved it. That was it on the web at that time, those were the two things you could see.
John Hernandez: Oh yeah. You're gonna take people back with that one (laughs)
Chris Grace: Well, those two things and Roseanne.
John Hernandez: Ah Yes, John Goodman. A bear classic.
What would you say is your favorite thing about bears? Are you belly guy? Do you like the fur?
Chris Grace: What do I like? Boy, I have to think about that… I think I'm a sucker for arms, like forearms and hands.
John Hernandez: Nice! And since you've been working bear events recently, like Western Xposure, do you have a lot of guys sliding into your DMs?
Chris Grace: No. And I would encourage that! (Laughs)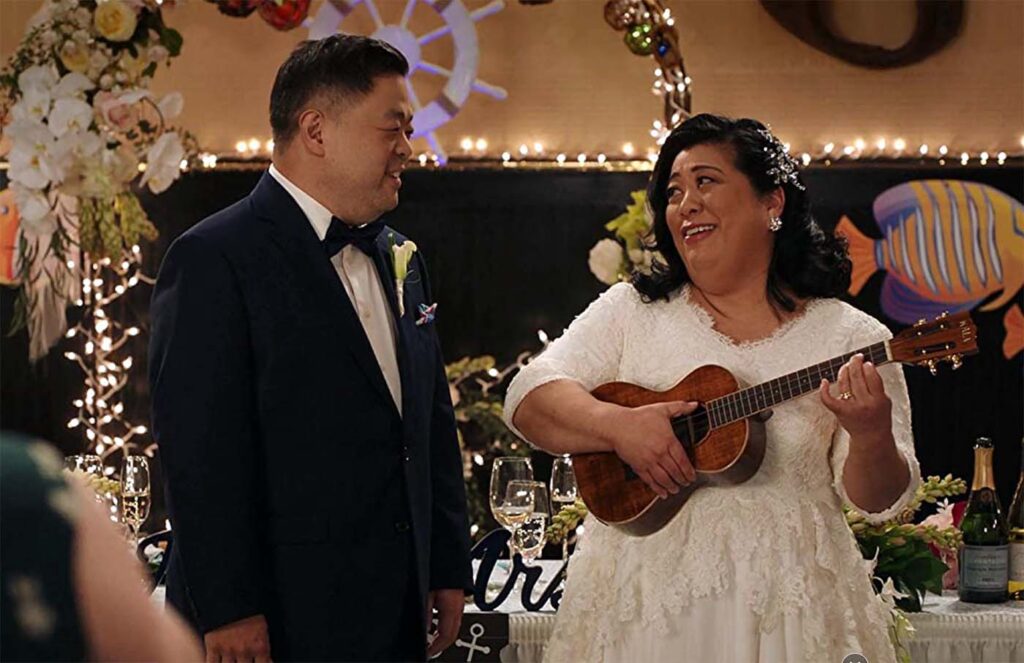 John Hernandez: You heard it here first folks! (Laughs) So, since you are the cover man of our Pride issue, what does Pride mean to you, and do you do anything to celebrate it in your personal life?
But I have attended many pride events over the years, especially when I was younger; and I don't think we should underestimate what a scary feeling it is to just exist in the world as a queer person, and how pride month can provide a safe umbrella for that to happen for many people of all ages.
Traditionally, I am one of those gays that buys a lot of pride merch. This year it feels a little more fraught with tension given all of the discourse around Target and Bud Light. Sometimes it's hard for me to discern the difference between genuine allyship, naïveté about the nature of corporate sponsorship, and when issues like pride are used as wedges by outside forces to encourage us to get mad at each other.
I totally get why we might see a big box retailer performing pride allyship in a cynical light; but I also think back to when I was a teenager, and how if I could've bought a t-shirt that said "I'm gay" and worn it safely, how hugely impactful it would have been. And then there's also the fact that rainbows and bright colors just make me happy!
John Hernandez: You make a lot of great points Chris. You should riff on the topic on your podcast. Speaking of which, tell us about The Chris Grace Show.
Chris Grace: The Chris Grace Show is a podcast that I started to interview creative people and businesspeople to find out about how they got where they are. I have interviewed a lot of people that had a career that just wasn't working for them and then they found something new that did work for them. For instance, I interviewed an actor who turned into a writing teacher and a comedian who turned into a full-time professional magician.
I relate to a lot of the things that that my guests have shared, things that have also been obstacles for me as an actor that have caused me to look elsewhere for work at times. I don't look like a lot of people, there aren't a lot of people that look like me on TV and film, so that's somewhat limiting in terms of casting opportunities. But in the world of stand-up, those are all assets, right? The more unique I am in stand-up, the less likely it is that somebody else has an act like mine. There's not a lot of other stocky Asian gay comics out there!
John Hernandez: And just what is your stand-up about?
Chris Grace: The short answer is it covers me being gay, Asian and fat, which is what I don't think they mean in show business when they say triple threat! (laughs) But basically, I'm trying to find the balance between having something to say about the world and making people laugh.
For instance, its genuinely frustrating how alienated Asian people are made to feel in our culture. One of the main things that gets made fun of all the time is our eyes and it's such a small, superficial thing. It's so crazy that this giant division is made from just a very cosmetic thing, but I can't just go say that on stage. I have to find a way to say it so that you're laughing while I say it, it's like a spoonful of sugar helps the medicine go down.
John Hernandez: Always a good strategy. And you're touring with Tim Murray, right?
Chris Grace: That's right. I'm touring with Tim Murray whenever I can. He's been a friend of mine since he was in the 50 Shades! musical with me back in the day. We both are doing stand-up now and we just did shows in Houston and Cleveland together that were really fun. We'll probably do more shows later in the year as well. We'll also both be performing at the Edinburgh Festival Fringe this summer.
John Hernandez: That's right! You'll be performing your one man show Chris Grace As Scarlett Johansson in Edinburgh. You'll also be performing it at the Hollywood Fringe right?
Chris Grace: That's right. It's a show that I've developed that is essentially a biography of Scarlett Johansson where I play her and it is an irreverent look at both her career and maybe choices she shouldn't have made in her career, but it's all in good fun.
John Hernandez: I know that you are funding the show yourself and I also know that independent theater is expensive!! Can friends and fans help support the project?
Chris Grace: Yes! If anyone would like to contribute, I have launched a Kickstarter page to help me get this dream project to the stage!
John Hernandez: Excellent. It sounds hilarious, and frankly just imagining you as Scarlett Johansson already has me cracking up (laughs). This won't be the first time you do Edinburgh though, correct?
Chris Grace: No, it will be my 10th season! Edinburgh Fringe is just like a paradise for creative artists. There's nothing else like it. It's the most magical fantasy camp for performers, comedians, and musicians that there ever has been. It's indescribable.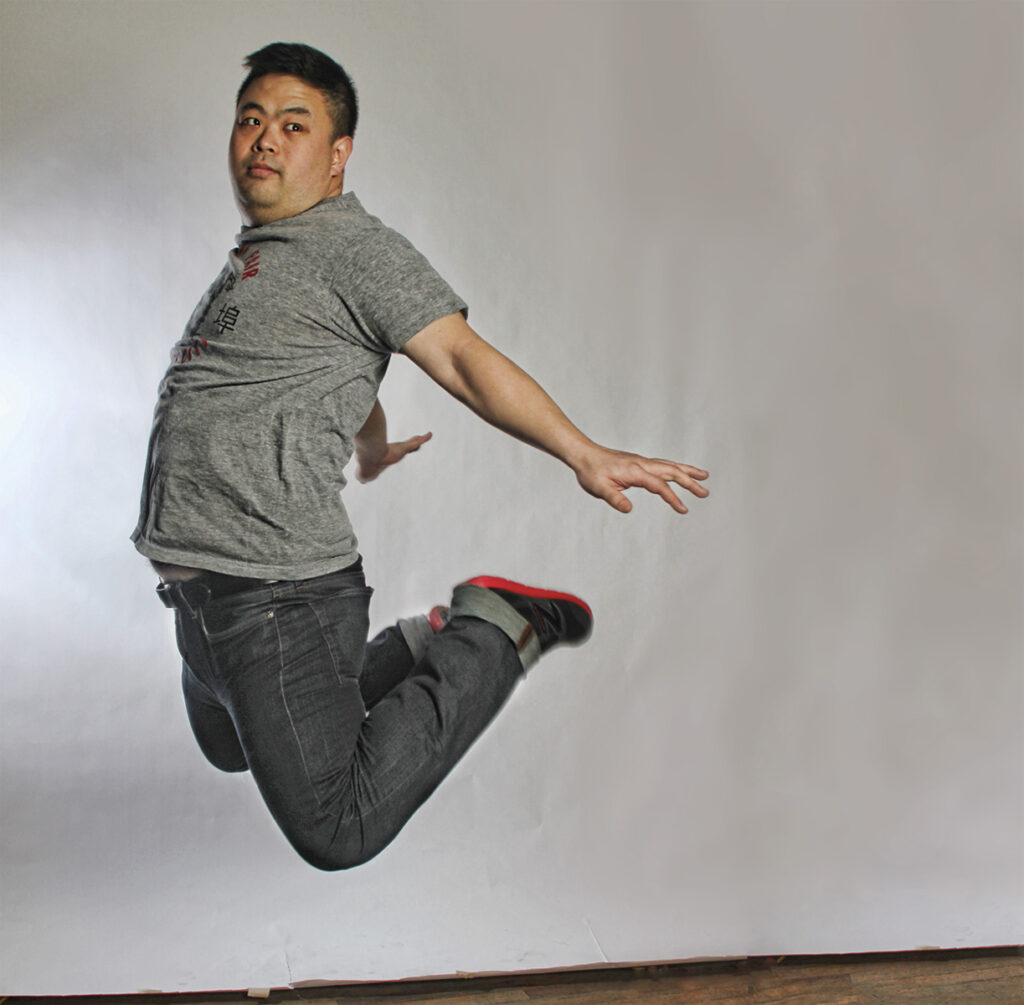 John Hernandez: That sounds fantastic. Now, turning back to the theme of Pride, I wonder if you would mind describing your experience as a gay Asian man in Hollywood and within the bear community.
Chris Grace: In show business, I actually haven't felt that much pushback about being a gay man. I've definitely felt more challenges being a person of color as an actor. I'm fortunate enough that I came up in the business after a lot of other people had already paved the way as out gay actors.
I think it's important to be honest about my life as a public presence because we remain at a point where just being out of the closet is still a political act. And while it becomes ever more matter of fact, there are still people out there that are afraid to say that they are gay, and being out can make a big impact on those people.
In the bear world I have found way more challenges in being Asian. It has been a huge thing for me to wrestle with over the years because the bear community was initially created to be accepting of all people as a response to a mainstream gay culture that seemed to only value twinks and muscles; but then you come to find out that the bear community also has its own prejudices within it. It's very frustrating and I would say the more frustrating part about it was the refusal by the community to acknowledge those things.
When I first entered the bear scene I went to an event in New Hope, Pennsylvania.
I remember feeling like people were looking through me at that event and that was really weird. I went with a couple of friends and just felt completely invisible. Back then it wasn't as common to find many other people of color at those events, so I felt extra exposed.
Another thing that stands out in my memory was the time when an event organizer in NYC asked me to look at the logo for his bear event in order to get my opinion. The logo was a cartoon silhouette of a of a bear that was clearly white. It wasn't an artistic graphic treatment where the silhouette could have represented anybody, the skin tone was definitely that of a white guy. And I told him that I felt like the logo was reinforcing the idea that this event was not for me and he said: 'well, this is the kind of guy that's gonna come to the event'. He didn't seem to care about my opinion at all, despite asking me for it!
So yeah, I've experienced a lot of pain over the years with things like that. I can go on about it forever, the pain of not being included in a counter community that's supposed to be inclusive.
John Hernandez: I am sorry to hear that Chris. Diversity and inclusion is something we push for here at BWM and that's why we think it is important to highlight these types of issues and have these kinds of tough conversations. With all you've experienced, are you still happy to be aligned with the bear community?
Chris Grace: I love the bear community and have met great friends in it. I'm most proud that what used to be some guys scattered around the world connecting on an email mailing list have banded together and carved out a community for themselves with their own vibrant, independent visions of what makes a man appealing. And I'm quite proud of the progress I've seen in the last few years as bears have become even more socially active and aware in areas like body positivity, diversity, and trans issues. Let's keep moving forward!
John Hernandez: Here here! Thanks for sharing that, Chris. What's coming up next for you?
Chris Grace: Besides Hollywood and Edinburgh Fringe, I can say that I'm in the new Netflix show called The Residence. It's a new Shonda Rhimes show, but I can't say anything more about it. (Laughs)
I'm also doing a bear comedy show for Pride in San Francisco on June 21st called Grin & Bear It. Come see me!
John Hernandez: Wonderful! Well, thank you so much Chris for chatting with me. I wish you the best of luck in the future and of course, Happy Pride!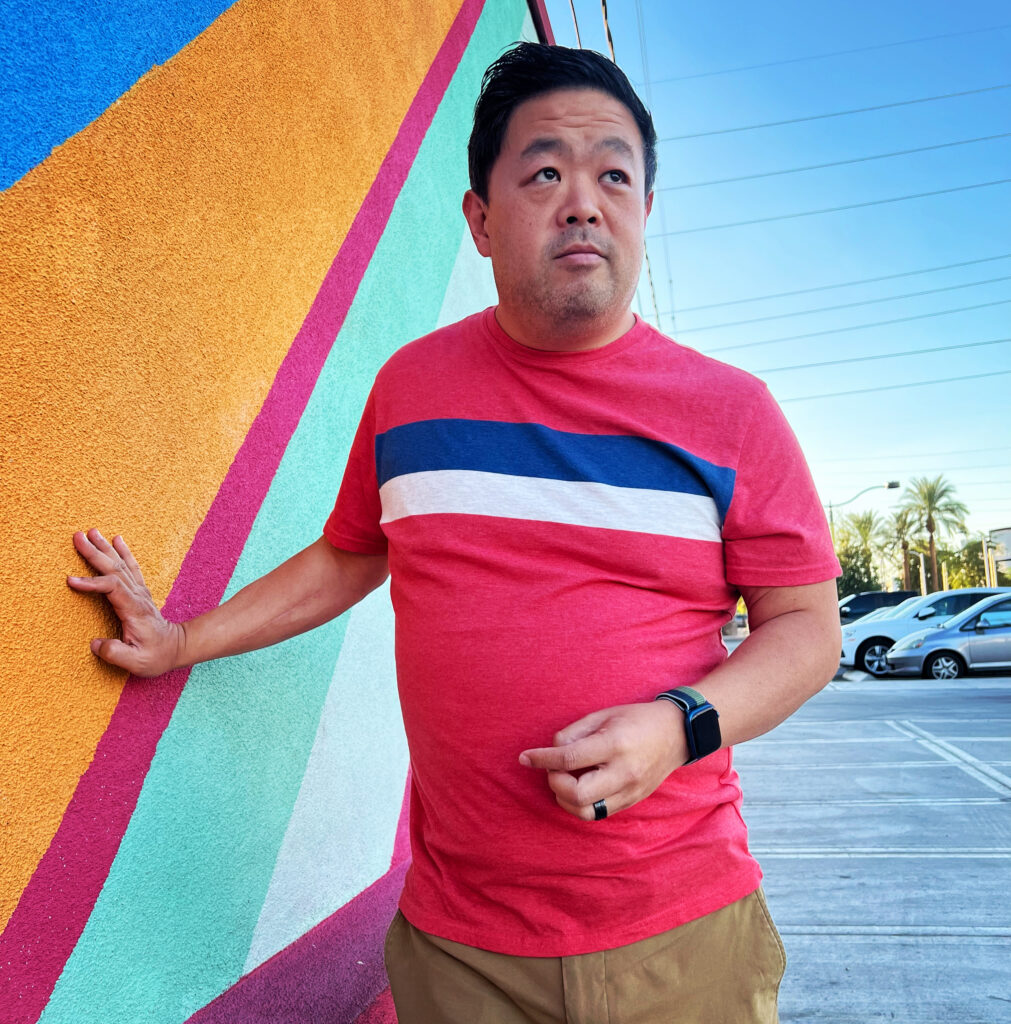 Stay up to date with Chris Grace on Instagram and Tik Tok.
Get tickets to Grin & Bear It here.
Listen to The Chris Grace Show here.
Support Chris' Kickstarter campaign here.
Get tickets for Chris Grace as Scarlett Johansson here for Hollywood Fringe and here for Edinburgh Fringe.