Chola Spears Releases her latest track "I Hate Your Boyfriend"
NYC-based drag queen and musician Chola Spears releases her latest track titled "I Hate Your Boyfriend" to kick off her birthday!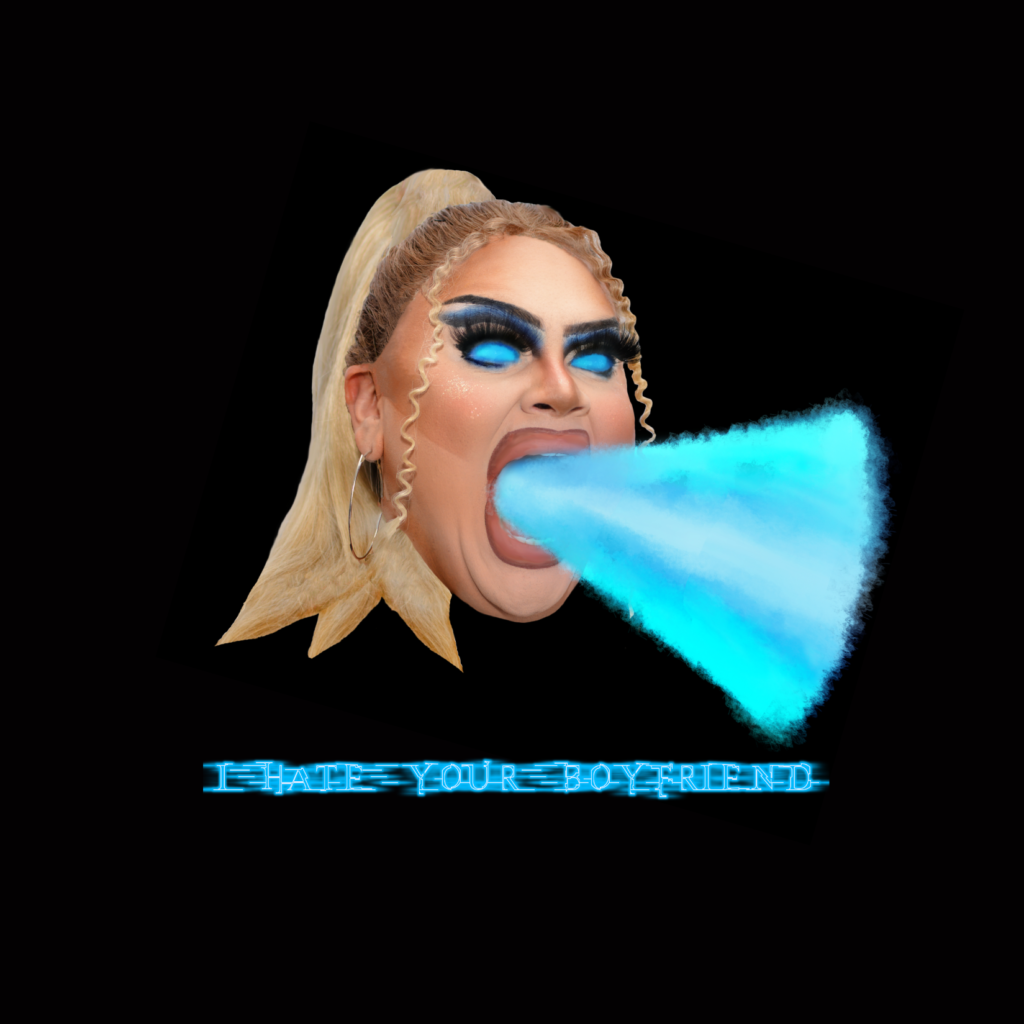 It's no secret that Chola Spears is a musician on top of being an NYC staple in the drag scene. You may know her as the reigning Miss Rockbar from 2021-2023 where she did shows weekly, or maybe you know her from the various other shows she's been a part of over the years from her hometown in Austin, Texas all the way to her current residence in New York City.
She has released a few tracks over the years across different genres and vocal styles. She's been releasing music since 2019 and every year since then on or around her birthday, which is June 12th. It all started with the chill club anthem titled "That Drag Queen There…" which introduced her talents perfectly as a musician and vocalist. Her 2020 single titled "Get Out!" had a more upbeat club vibe with a laid back flow on the verses and a build up to the hook that just makes you wanna move your body! In 2021, she released "Canceled!" featuring fellow New York City drag queen Aria Derci. Chola raps here on top of another club beat with a catchy hook with a fun addition from Aria too.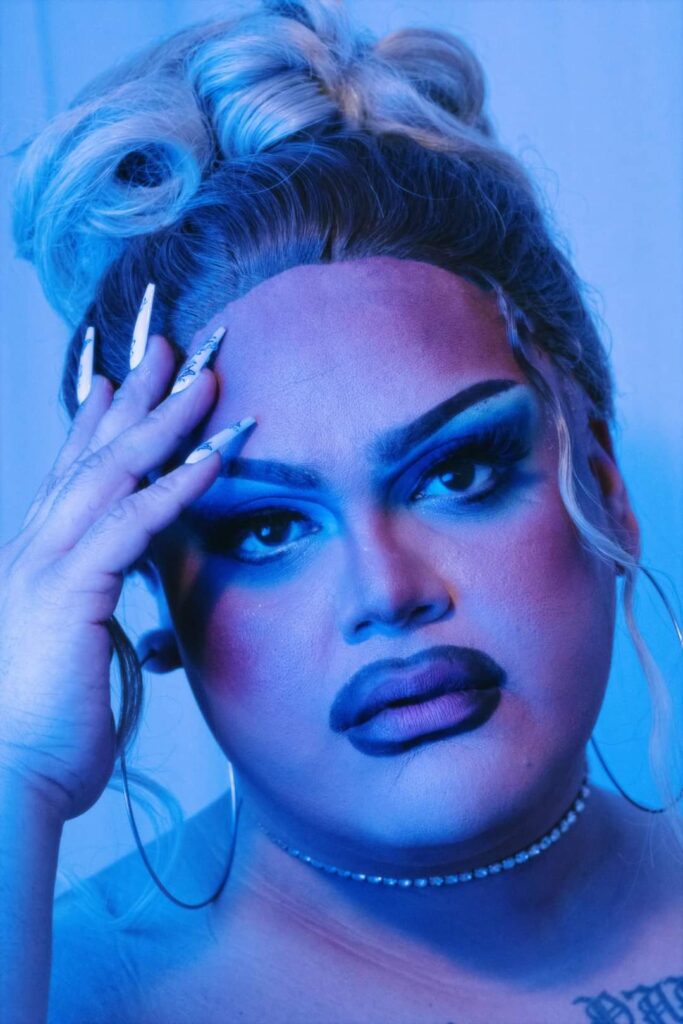 Last year in August, Chola Spears released an EP titled "11215" with three tracks on it. I previously interviewed her for her song "Runaway" from that project. Check that out here. The other two tracks titled "Keep It Going" and "Body" brought quite a different energy than "Runaway," with different songwriting styles, different genre styles, and different vocal arrangements. All in all, Chola really proved her versatility as an artist here, and the coolest part is? She sings these tracks live at her shows!
Her latest release "I Hate Your Boyfriend" is just further proof of her versatility as an artist, singing over a steady instrumental with an acoustic guitar melody. Chola's voice perfectly compliments everything instrumentally here throughout the entire track, with an emotional yet powerful vocal delivery combined with lighthearted moments too. I adored the verses so much, and loved everything about the catchy chorus. Chola really elevates her songwriting skills for this song with a pre-chorus, a bridge, clever lyrics, and lots of different vocal deliveries. "I Hate Your Boyfriend" brings a certain vibe that's feel good and also fun, making it a track for any indie pop playlist!
I had the privilege of interviewing Chola about the track and more, check it out below!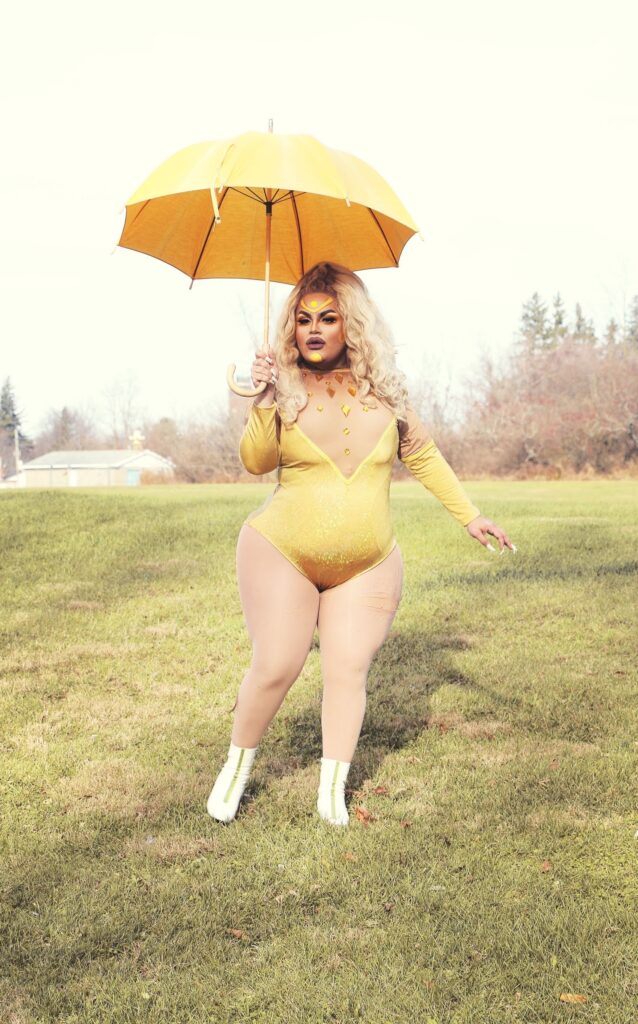 ---
Bryce Quartz: Hey there, Chola Spears! How's my favorite sister-in-Christ doing today?
Chola Spears: Bryceepooooo! It's been a minute since I've seen you, btw. I hate that but I hope you're doing well. I'm good! Yesterday was my birthday and for how much I drank yesterday, I feel fine. It's 2pm and I'm still in bed but doing good. Lol
Bryce Quartz: How are you feeling now that your latest single "I Hate Your Boyfriend" is out?
Chola Spears: I'm feeling good. Sharing your art with people comes with all kinds of feelings so I'm just riding the good ones. I used to play the guitar and write music when I was younger so now that my drag persona has reintroduced music back in my life, I release a song on my birthday every year.
Bryce Quartz: What was your favorite part in the process of creating this song?
Chola Spears: This time it was working with my longtime friend Nathan on the Vocals. When I heard the song in my head, I wasn't really hearing background vocals and they all came about from Nathan asking me to try random things throughout our sessions. Hearing a new part of my vision that I didn't hear myself is such an invigorating feeling artistically.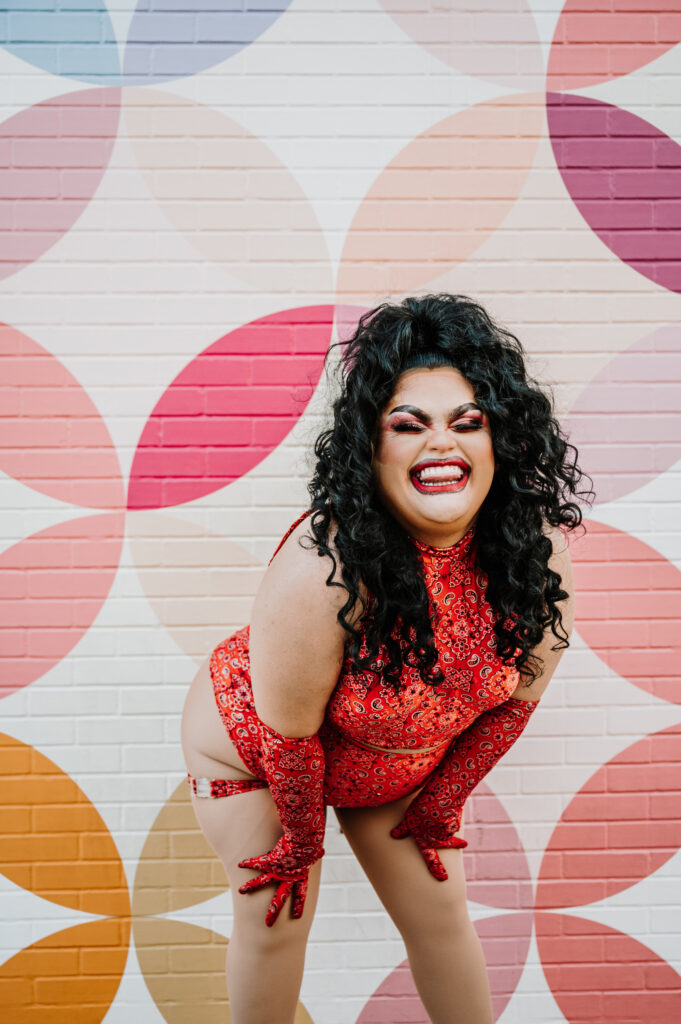 Bryce Quartz: Was this track about someone specific, and can you give us any of the tea if so?
Chola Spears: No?… LoL We've all experienced situations of Unrequited love, usually more than once, and we're left with all this emotion we have to deal with on our own. I think with this song, I took all those emotions from all those experiences and personified someone I could blame.
Bryce Quartz: I love how you brought out a different sound with this release, proving you're really great at genre switching as a musician. Was it difficult writing and recording to a song style like this one?
Chola Spears: Writing songs isn't too difficult for me. I think I wrote this on a greyhound bus trip or on the MetroNorth. Pop/Rock genres are pretty easy for me. I'm pretty emotional and it has to rhyme and sound good. The Hip/Hop and "Drag Queen" songs I've done are a little harder because there are levels of wit, humor and cadences and for me, it takes more revisiting. But that's why I try to branch out musically!
Bryce Quartz: I love seeing you perform live because you bring so much energy on stage, especially when you have a microphone. Do you find it difficult to sing live in drag?
Chola Spears: I smoke and drink a lot which is never a good thing for singers, but if I warm up and drink water, singing not too difficult.
Bryce Quartz: The bear community in NYC loves you dearly, but what can someone visiting the city expect from a show with you in it?
Chola Spears: My show is a HOT ASS MESS with some pretty damn good drag! I give drag numbers, original music, Britney covers and a little bit of shit talking.
Bryce Quartz: And lastly, where can the bears find you performing live next?
Chola Spears: You can find me at Hardware every Sunday from 4:30-7! You can also find me at a few other shows this month like Ars Nova Comedy, DandyLand Art Show & Queers Got Talent! And remember; my beautiful voice always just a streaming platform away! LOL
Bryce Quartz: Thank you for taking the time to speak with me, Chola! I love you dearly and can't wait to see you soon.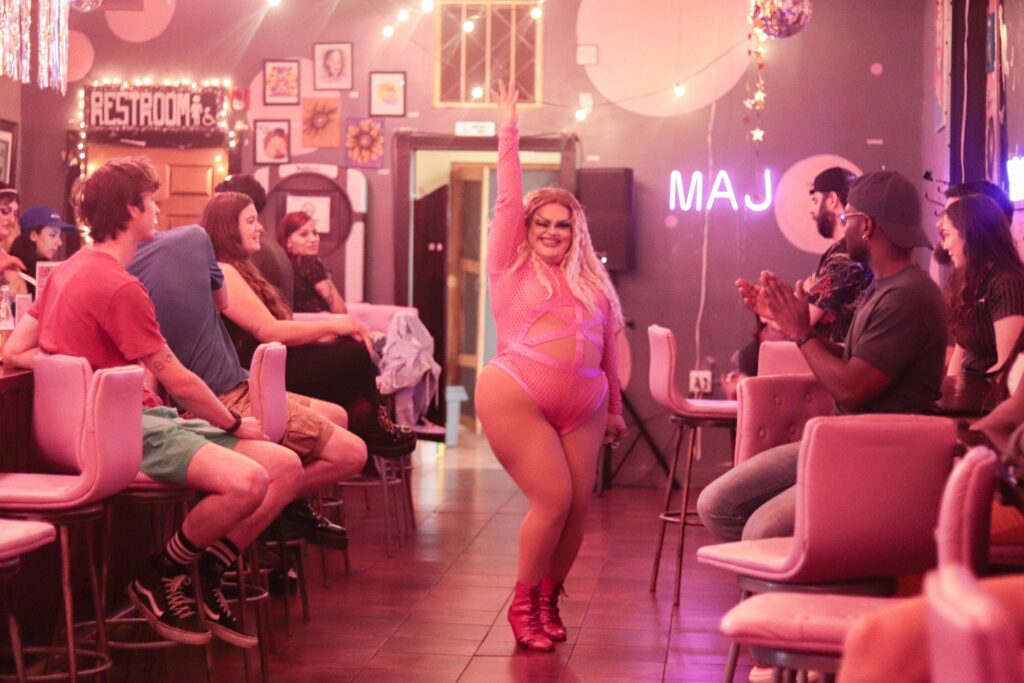 Be sure to stream "I Hate Your Boyfriend" on all platforms now and give Chola Spears a follow on Instagram and Twitter.