Beary Boricua Starts with a Bang!
Beary Boricua, the newest bear run to put on your radar, is off to an amazing start with a successful inaugural event that took place from October 13 to 17.
Beary Boricua was hosted by the clothing optional Coqui del Mar Guesthouse in San Juan, which was completely sold out for the event. They made sure to plan lots of activities to keep their furry guests occupied throughout the weekend, to great effect.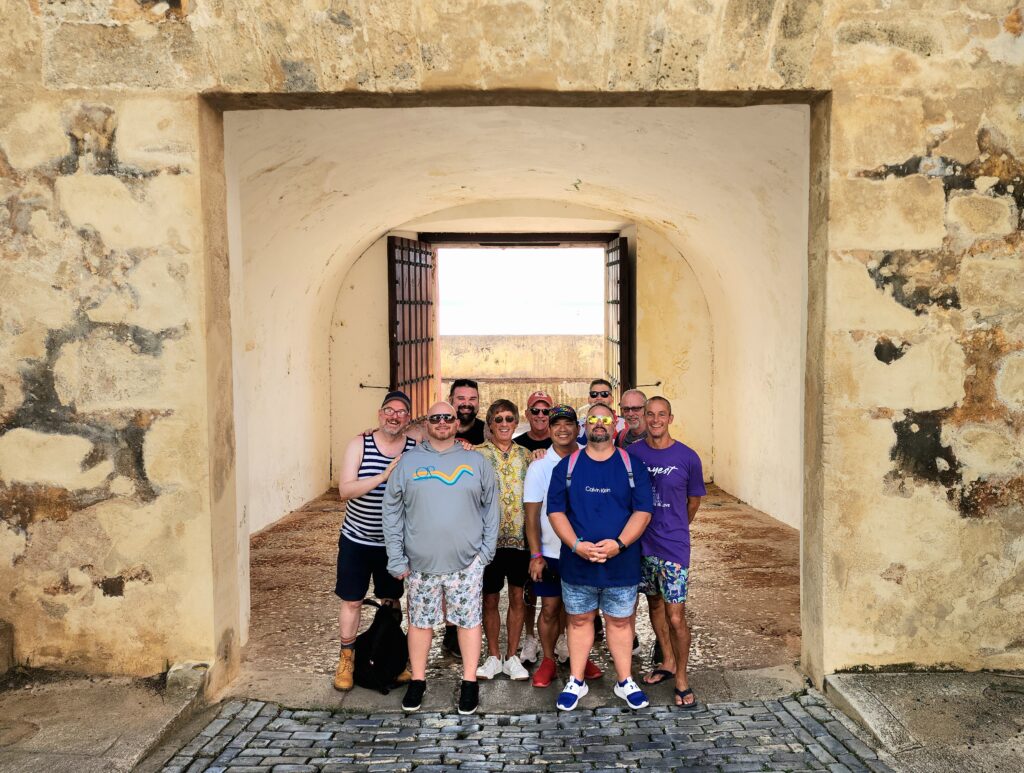 Guests arrived on Thursday, greeting each other and Coqui owner Robert before heading out to The B*tch Bar for some cocktails and a fierce drag show hosted by local legend Tiny D'Witshes. The bears were given the best seats in the house in the VIP section where they got an eyeful of the jaw-dropping local talent.
On Friday Robert hosted two tours. The first was to Escambron where attendees were given the opportunity to feed some tropical fish in the ocean and go turtle watching. The second tour was a walking tour of Old San Juan where Robert gave the group some background on the city while showing them the sites. Besides checking out the local gay monument, the fortress walls and sculptures, Robert also treated the group to a sampling of the local cuisine, some drinks, and Limber (which is a Puerto Rican ice dessert).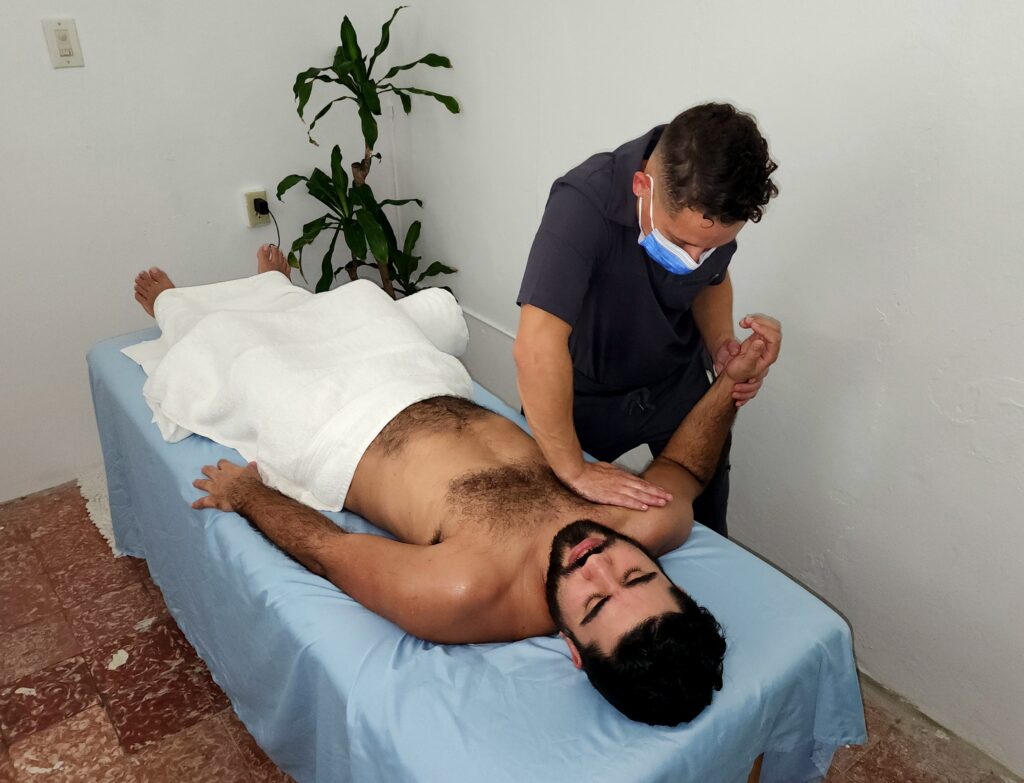 On Friday night most of the group headed over to the VIP Cinemas to take in Halloween Ends (it was in the middle of spooky season after all), while others headed out for a night on the town at local restaurants and bars.
Saturday was the big pool bash and BBQ where everyone hung out in various stages of undress and had some drinks while they got to flirt and get to know each other better. Later that night everyone headed out to dance at Kweens before checking out SX (which is Puerto Rico's answer to The Eagle).
After some much-needed sleep everyone headed over to Candado Beach on Sunday afternoon. Once there everyone enjoyed cocktails by the sea and jumped into the beautiful clear waters while taking in the tropical sun.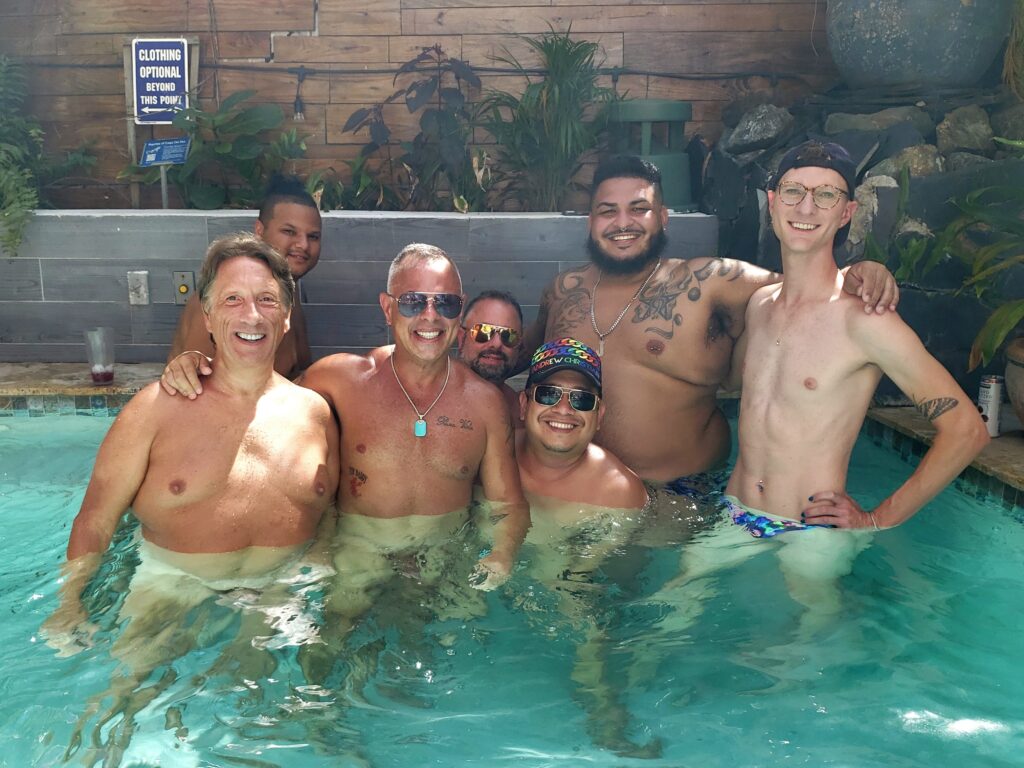 From the beach we all headed back to Coqui del Mar for a lowkey evening before heading back home with new friendships made and fond memories to hold close, until next year that is!