BearWatch: Michael Vincent Berry, actor & LGBTQ/horror film aficionado
One thing I have been craving recently are more LGBTQ-themed films — particularly LGBTQ-themed horror films. I consider myself a bit of a horror buff (I usually lean more toward ghosts, witches, vampires, zombies and demons than I do slasher films), so I was thrilled to get a chance to talk to the actor behind one of my favorite LGBTQ horror film performances in recent years, Michael Vincent Berry!
If you haven't seen Brock Cravy and The Contested Edge's groundbreaking, award-winning short horror film Innocent Boy — which was featured as part of July's Digital Bear Weekend, and reviewed by both myself and Stan the Mechanic — then you need to check it out as soon as you can. Michael Vincent Berry plays the role of Momma in the film, serving us the kind of creepy, genderqueer "fuck you" to the system we love to see. The film is only 13 minutes long, but it's definitely chilling!
I caught up with Michael when he had a free moment during his busy filming schedule to talk about Momma and all the exciting projects he has coming up!
Kyle Jackson: Hey Michael! Can you give us a little about your acting background? When did you first decide you wanted to become an actor?
Michael Vincent Berry: Hey Kyle! HA! Great question! At a young age my mother used to stand me up in front of a record player with a wooden spoon in my hand as I lip-synced to Kenny Rogers and Dolly Parton's "Islands In The Stream". I won a few talent shows and it was then that I became hooked!
I did a number of plays/musicals and reviews before the age of 10, my favorites being Toyland and Carwash (yeah, the one with the famous song.) I loved performing and knew I wanted to do a lot more of that! I continued doing theatre in Middle and High School before pursuing it at the University level.
KJ: As a fellow actor, I love roles that I feel like I can sink my teeth into. The role of Momma in Innocent Boy seemed like that type of role. What made you decide to do the film, and what was your favorite part about shooting it?
MVB: Ah….MOMMA….what a role! Such an amazing opportunity! I was originally drawn to the project because the story was so interesting. It was an LGBT Horror Film (rare) and didn't follow the same story arc of many LGBT films where someone is cheating on their partner or someone struggling with HIV/AIDS. Meaning — it offered different types of characters that we have perhaps never seen before.
I also was drawn to the project because the writer was able to nicely blend political, religious and LGBT themes harmoniously in a way that had you saying, 'WTF is happening here!?' The creator and director, Brock Cravy, was also very committed to having such a diverse range of actors and crew in this LGBT-themed project. It was wonderful to work with so many amazing and talented artists that represented such a wide array of our LGBT and LGBT-ally community.
The role of Momma was an opportunity to explore a myriad of internal and external issues and themes that, until that time, I had only realized as small whispering voices in the corner of my mind. It brought to light my own curiosity about subject matters I had not had the opportunity to explore. It was a wonderful journey creating the character of Momma, finding parts of myself in her and finding where she lied within me.
Lastly, I loved making this film and playing this role because it consistently leaves audiences feeling like they have been on a 13 minute rollercoaster, in awe of what they just witnessed and hungry to see more!
KJ: What are some of your favorite projects that you have done so far?
MVB: I really love all of the projects I have had the opportunity to work on. Each has brought unique experiences, challenges and rewards. Momma is definitely at the top of the list, mainly because of the aforementioned reasons, and because it was an opportunity for me to be in two of my elements: LGBT-themed and Horror-themed genres. Anytime I have the opportunity to work in these types of projects, I leap for them!
I also loved working on a new media project back in San Francisco a few years back called The PrEP Project. This was a small-budget indie project that brought focus to PrEP, which, as a gay man, I thought had an important message and was presented in a way that audiences would enjoy and also relate to. And it was a super fun shoot, to boot!
And, of course, I loved having the opportunity to work on the soon-to-be-released Sony/Amazon Series: Them: Covenant where I do what I do best: play an unhinged backwoods degenerate that wreaks havoc in the most egregious of ways. My character is scary, sick, dark, unsettling and unhinged. Those roles are right up my alley!!
Finally, I am currently starring in an indie, Crude Massacre, currently on location filming in the oil fields of West Texas. I play Jett, a father in distress running from a family secret, while dealing with the harsh conditions in the 100 degree oil fields and a disgruntled daughter who's out for revenge. It's super bloody and gory — and who doesn't love a good ole slasher film?!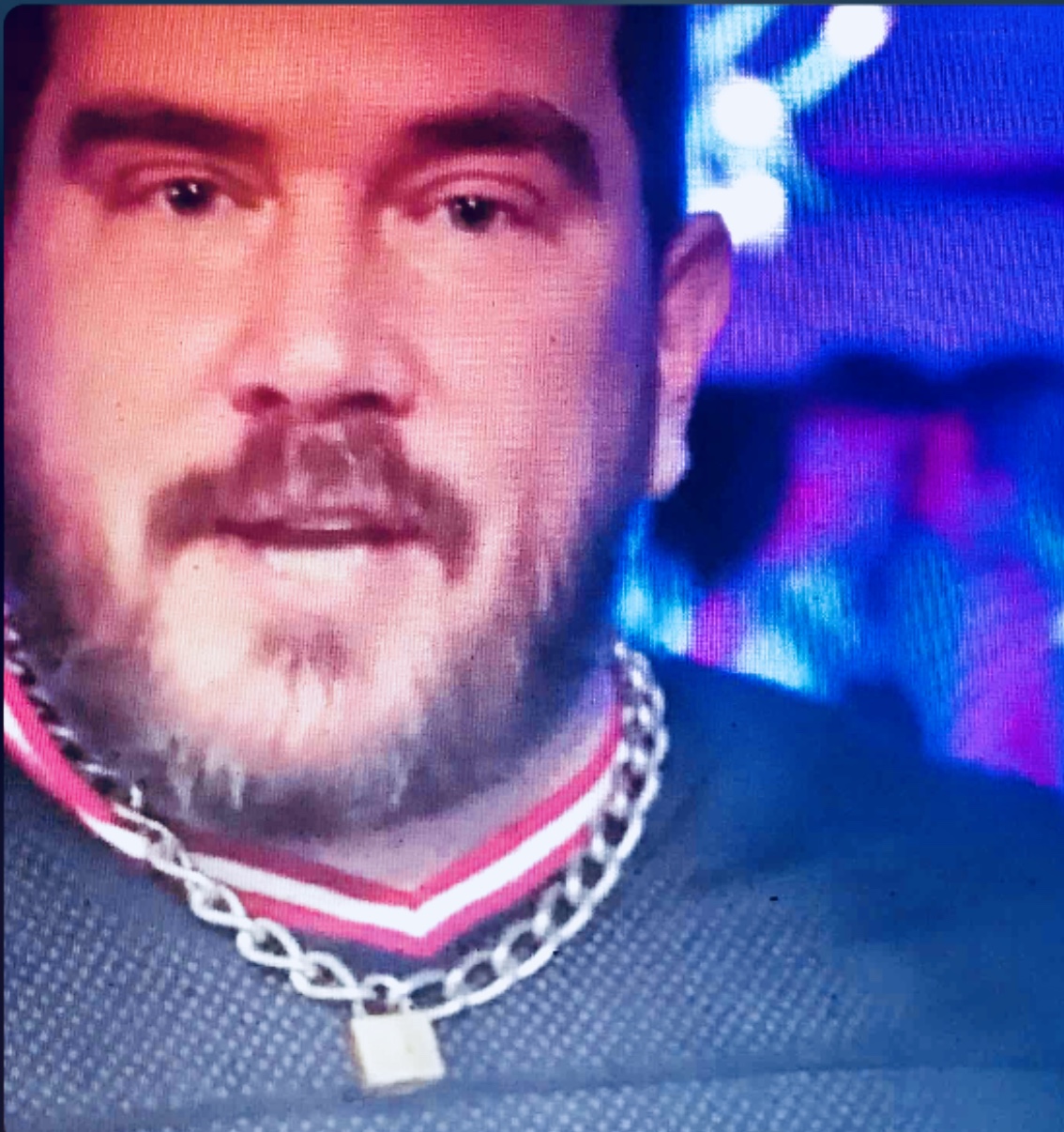 KJ: Amazing! I'm the same way. I love playing the villain, and I love actors who can do it with such conviction. What are some of your favorite films or actors of all time?
MVB: Wow! Where do I start?? There are many! For the sake of time (and space in your article!), here are a few that have left lasting impressions on me. They are in no particular order:
Taxi Driver, Dog Day Afternoon, Pulp Fiction, Kill Bill, Jango Unchained, Schindler's List, Psycho, The Birds, The Omen, A Clockwork Orange, The Shining, Spartacus, Caligula, The Joker, Thelma and Louise, ANYTHING WITH MERYL STREEP, Silence Of The Lambs, The Godfather, Apocalypse Now, The Deer Hunter, Deliverance, The Grand Budapest Hotel, Black Klansman, Fargo, Brokeback Mountain, Call Me By Your Name, Moonlight, Milk, Boogie Nights, Doubt, Black Panther, Little Miss Sunshine.
HA! I am all over the place!
KJ: Wow, you mentioned so many of my favorites there! What is next for you? Do you have any other projects coming up?
MVB: I'm currently filming Crude Massacre, and I'm attached to Sawyer Massacre, which begins filming in the Spring of 2021. That's a lot of massacre-ing!
To keep up with Michael Vincent Berry's latest project, visit his website at michaelvincentberry.com and follow him on Facebook, Instagram and Twitter.