Cowboys and Drag Queens and Bears (Oh my!)
How ya doin' ladies and gents? Stan the Mechanic here with the first of hopefully many movie reviews for Bear World Magazine. Before we dive into it, allow me to introduce myself. I am the one and only satanic mechanic helping the Dark Lord create mischief and mayhem; mainly by way of the automobiles that end up in my workshop in Brooklyn, New York. In my downtime I host horror movies for HereTv! I hope you will check out my show coming later this year. Until then, I hope you will watch along with me here at BWM.
First up, I got Brock Cravy's horror short "Innocent Boy".  Now, right off the bat Stan was a little turned off. I don't do 'innocent' and while I do do boys (badda bing!) they're more like bears or cubs. However, being the professional that I am, I decided to watch anyway- and I am glad I did.
"Innocent Boy" is the story of a young transman called Penny who is struggling with drug withdrawal at the hands of a breast feeding drag queen referred to only as "Mama". In exchange for her 'milk', Penny and her brothers of the night sell their bodies to keep mama in a constant supply of jewels and other commodities. She is a big strapping bear with a flare for fashion and drama. She's fun to watch and fiercely protective, yet cruel, with her young charges. Into this twisted little whorehouse a mysterious and dangerous cowboy arrives and things go haywire…..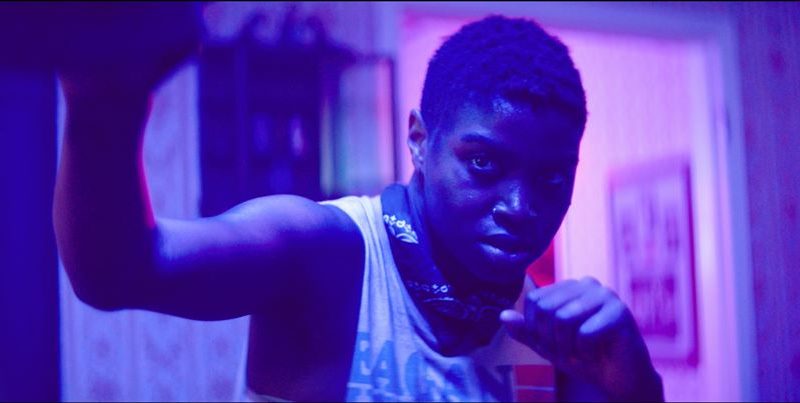 With a running time of just under twelve minutes you get a generous amount of gore, lots of sex, a pick up truck, scripture quotations and the almost Shakespearean line "I'll let you bust in me for a gallon of diesel." Pure poetry.
The themes of addiction and control are handled in a gritty and visceral way, and the director uses color in a way that echoes the master Dario Argento. I was very impressed but most importantly entertained. I give it four out of five lube jobs. Do yourself a favor and watch this film during Digital Bear Weekend. You wont be disappointed!
Till next time I'll be playing with my lug nuts at the workshop.
Keep up to date with the full Digital Bear Weekend July Schedule Here. To follow Stan head to his facebook.