BearWatch: Marco Perfetti
For this week's BearWatch spotlight, we will be shining the light on multi-talented singer-songwriter, performer, recording artist and voice instructor Marco Perfetti.
Originally from Massa Carrara in Tuscany, Italy, Marco's love for music began at a very early age. "My mom says that I was singing before I was even speaking!," he says.
When he was 3 years-old, he asked his mom to buy him a cassette player for his birthday, and that's when Marco's love for music became even more apparent. "I have recordings of me singing when I was 4 years old," he says. "For years I would sing by myself in my room because I was super shy. Only now do I understand how much of a useful practice that was."
When he was 17, he finally started taking voice classes, joining local bands, and participating in school recitals and talent shows. After years of gigging and doing live performances, Marco won a national competition in Italy that opened many doors for him, including a scholarship at the prestigious Berklee College of Music. Soon after, Marco headed over to the states.
In 2014, Marco released an album entitled Flesh and Voice under the moniker Perfect Mark — Perfetti means "Perfect" in Italian. This music project, infused with elements of rock, pop, soul and acoustic music, perfectly sums up his music style.
"My style is definitely a mix of all the genres I grew up with," he says. "I love a good pop melody, acoustic arrangements, and soulful vocals — but I definitely have a rock soul too, as shown in my first album."
My number one principle as an artist is to be true to myself, in every sense — lyrically and musically. I think honesty in art always pays off; the audience feels it and rewards it. It's important to have a distinct sound — to be recognizable. I like that I could sing a country song and then a jazz song and you would still know it's me.

Marco Perfetti
After years of living in Boston, Marco moved to New York City in October of 2018. Throughout the years, he has gained a following as a talented songwriter, vocalist and vocal instructor in Boston as well as New York City, where he performs a weekly residency at ReBar in Chelsea alongside friend and collaborator MikeMRF.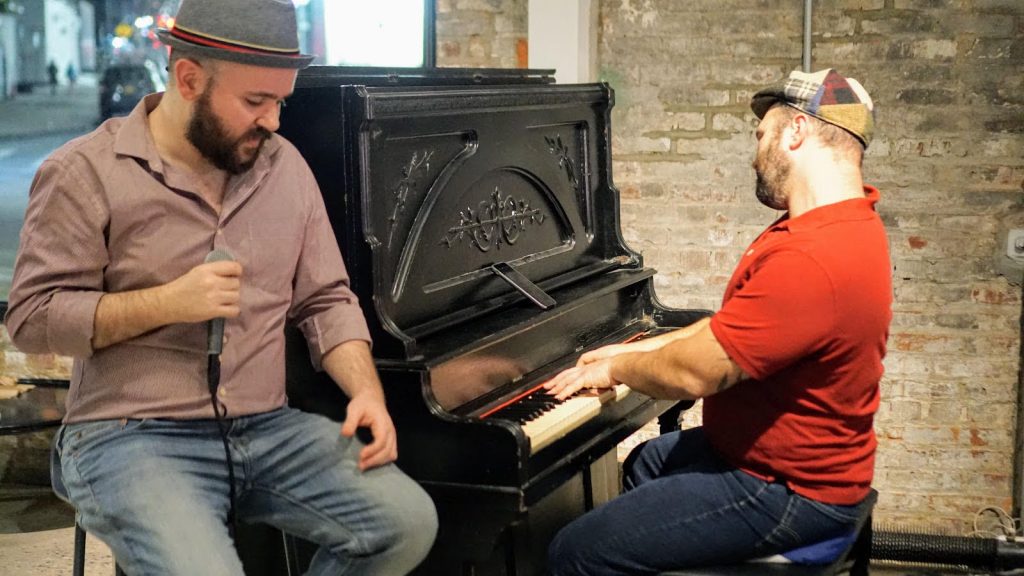 When asked about his biggest musical influences, Marco makes it clear that his musical influences, much like his style, are varied. "When someone asks me that I always say: 'How much time do you have?'," he jokes. " I have so many!"
"The first name I say is always Stevie Wonder, he's such a genius both as a singer and songwriter," he goes on to say. "The soul singers of the 60's and 70's really had a huge impact on me. I also love powerful rock vocalists like Freddie Mercury, Bono Vox, and Chris Cornell, who is definitely my favorite rock singer and biggest inspiration for my rock songs."
"Counting Crows is one of the bands that inspired me the most when it comes to songwriting. Right now I love alternative folk songwriters, and my current biggest inspiration is definitely Ben Howard."
As a performer, Marco has been performing all over the world for over 18 years now. He has performed at the Canadian Music Week in Toronto, and has toured the Czech Republic in 2017, which he hails as one of the best experiences of his life. "Being able to travel and bring my music to new places is one of the main reasons I make music," he says.
However, Marco has faced one of the main issues that many artists are being faced with right now, as the current coronavirus pandemic has cancelled performances and events across the globe.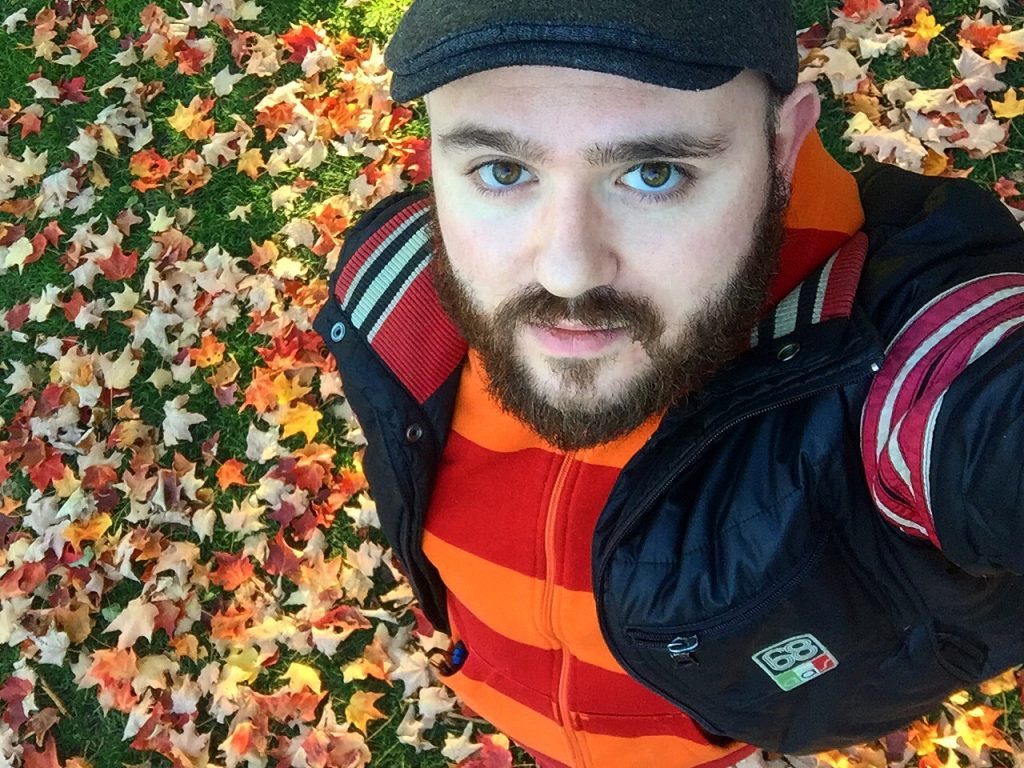 "This year we had a tour of bear events planned with Mike MRF, but of course things got postponed and rescheduled. However, if everything goes well, we'll be at Tallin Bearty in Estonia in October. I'm definitely very excited about that!"
Marco and MikeMRF are also slated to perform in our Digital Bear Weekend — the very first FREE digital bear weekend. The event will take place May 16th and 17th, and will feature music performances, workshops, DJ sets, drag shows and more!
So, when can we expect new music from Perfect Mark? "I have a new song coming out at the end of this month called 'Bed of Waves'," he says.
"I'm very excited about this song because it shows a different side of me from the previous album. It's a very simple song, and very deep and suggestive at the same time. The sound is very acoustic, and vocally I sing in a softer, more intimate way. I think people will be pleasantly surprised."
We definitely cannot wait to see what else Perfect Mark has in store!
For now, check out Perfect Mark on ITunes, Spotify and YouTube.
Also, follow Perfect Mark on Instagram, Facebook and Twitter for updates.
Check out Perfect Mark's acoustic cover of Selena Gomez's "Lose You to Love Me" and the music video for "Footprints" from the Flesh and Voice album below!