For this week's BearWatch, we will be shining the spotlight on award-winning, multi-talented performing artist, recording artist, multi-Instrumentalist and songwriter MikeMRF. 
Originally from Brockton, MA, MikeMRF splits his time between NYC and Provincetown, MA. He's become a regular keyboardist in the New York music scene, performing a weekly residency on Sundays at ReBar in Chelsea, as well as various other locations throughout Provincetown. "We just had our second anniversary and it is such a fun vibe," he says.
Mike has played keys for artists such as Ada Vox, Esera Tuaolo and Ruth Pointer. In addition to playing keyboard and piano, he is also a saxophonist, and has been featured as a sideman for Matt Alber and Tom Goss.
Studying jazz from a young age, one of Mike's biggest inspirations to pursue music came from a pianist by the name of Yasko Kubota. She was my mentor and former collaborator," he says. "I released an EP dedicated to her back in 2016 entitled Yasko Sensei."
The album placed at #11 on the iTunes Jazz Albums Charts, while the radio single "Makes Me Wonder" placed #2 on Billboard's Most Added Chart.
Aside from jazz, Mike was also introduced to various other forms of music, including R&B and Hip-Hop. "My music has always been a fusion of the three, even though my most recent album is more of a pop venture that still includes those styles," he says.
When asked about his other musical influences, Mike doesn't hesitate to list three of his all-time favorite artists: Lauryn Hill, D'Angelo and The Dixie Chicks. "I love harmony. I'm kind of obsessed with it. And all of those artists use it in the most incredible ways!"
As an exceptionally multifaceted artist, MikeMRF boasts quite an extensive and impressive resume. He released his new album, Mob Music 2, on October 18, 2019, and has also recently released the music video for the lead single "Clean House."
The album is a collaboration with two other musicians — singers Lisa Bello and Justin Waithe–  who Mike has been working with for almost a decade. "There is a chemistry between the three of us that feels meant to be," he says. 
The album hit #39 on the iTunes R&B Albums Chart and was featured on Apple Music. Album opener, "Tip Jar" landed in the Semi-Finals of the 2020 International Songwriting Competition and was featured in the Amazon Prime Show 30 The Series along with two other songs. Mike is also the winner of the 2017 John Lennon Songwriting Contest for his original song "Mob Music", the title-track off of his iTunes Chart-Topping sophomore album.
In 2014, Mike was the recipient of two OUTmusic Awards (with 5 nominations, the most that year), including the highly coveted Humanitarian Songwriter of the Year for his song "Be Strong (LGBT Youth)".
"In 2012-2013 I was still teaching music in a middle school in Boston Public Schools. It was a very, very challenging school," says Mike, when asked about what inspired him to write "Be Strong (LGBT Youth)."
I was out to students and faculty the entire time I was teaching, and this was around the time that a number of LGBTQ suicides were making the news, including Asher Brown and Tyler Clementi, and I had a student that attempted his own suicide due to the severe bullying in our school. When he returned to school, I started supporting with check-ins while also dealing with the backlash I was receiving for being out. I was exhausted, and "Be Strong" was the catharsis and therapy that I needed. 

MikeMRF
Upon its release, "Be Strong (LGBT Youth)" was named the 2013 Boston Pride Flag-Raising Anthem at City Hall. Mike, Lisa Bello, Justin Waithe and Sheree Dunwell were invited to perform it at both Boston Pride and Rhode Island Pride, before winning the Humanitarian Songwriter of the Year award. .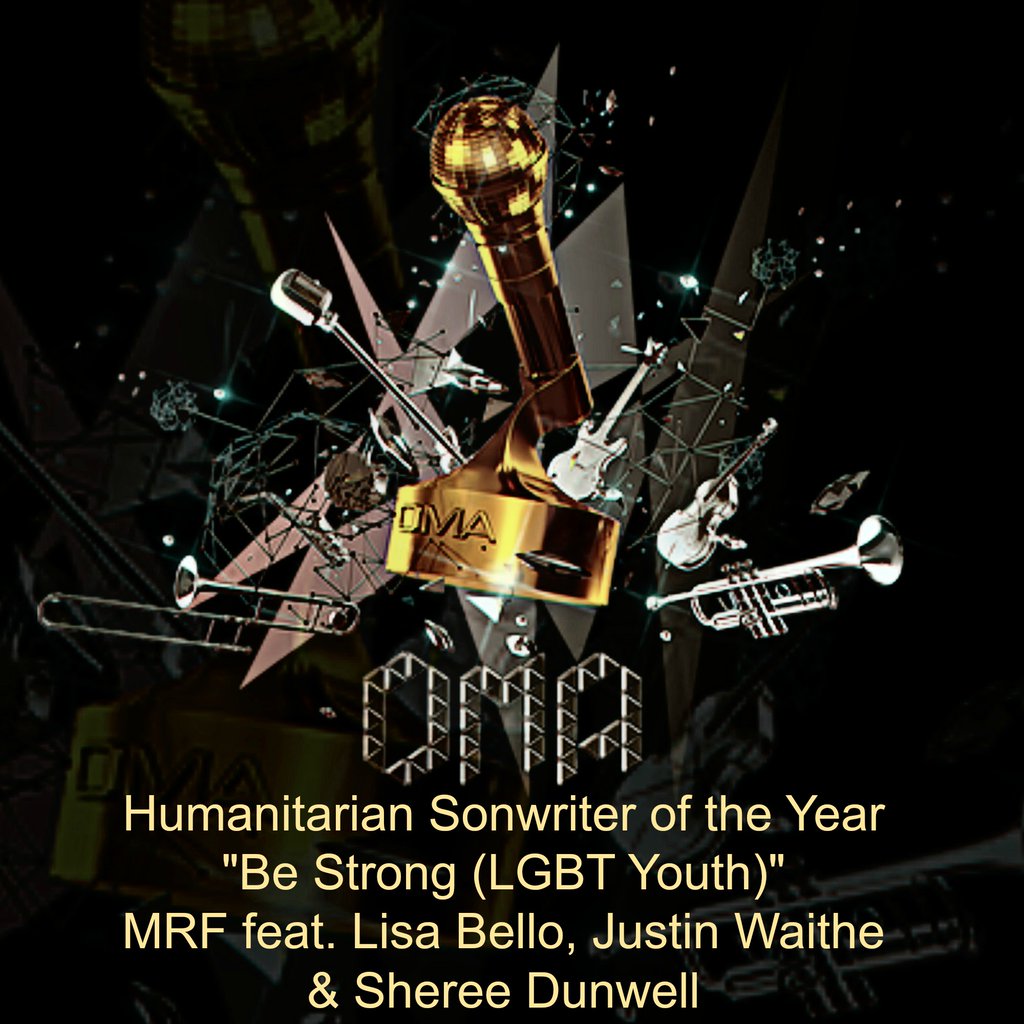 The Mob Music album also placed on Billboard's Heatseekers Chart, and several songs from the album appear in television series (Off Season, Amazon) and films, including Bear City 2 and 3– both of which Mike has also acted in. 
As for now, Mike is currently planning to begin playing some streamed shows for NYC music publishers Tin Pan Alley. He will also be one of the featured performers in our very own Digital Bear Weekend. We cannot wait to see what else MikeMRF has in store!
Follow MikeMRF on Instagram, Facebook, Soundcloud, YouTube and Twitter!
Watch the videos for "Clean House", "Be Strong (LGBT Youth)" and "Trying" below!