BearWatch: Kyng Bea is the King Bear to know about!
Kyng Bea is a walking amalgamation. Born of two cultures, Kyng is a multi-faceted First generation Black, Lumbee, Gay, man. Early in his career, he struggled with his own self-expression. Recently Kyng Bea has opened for Patti Labelle, performed at the North Carolina Governor's Mansion, and even got a Golden ticket to Hollywood on American Idol. During Covid, Kyng began to fall in love with his unique expressions and started writing, producing, and recording once more. His music navigates the journey through identity, awareness, love, sacrifice, and acceptance.
Outside of music, Kyng Bea has worked with various organizations to bring awareness and help to the local community. His first outlet into community service was in 2008 when he won the Hoke County Title of Mr. Hawkeye Indian Culture Center (HICC). Upon winning the pageant he began working with the American Lung Association's program N.O.T on Tobacco, and prepping food and dry goods for local need-based community members. From 2014 to 2017, Kyng Bea used his tenure on Cruise ships to spread awareness of the daily economic issues and struggles of the Lumbee People in Hoke and Robeson County.
In 2018 he made contact with the North Carolina Fayetteville Pride non-profit 501(c)(3) organization, who was in need of a host for their first ever Fayetteville Pride Fest. The festival was expecting a crowd of 2 or 3 hundred, at the end of the day it was closer to 1500 attendees. This showed there was a need for awareness and resources for LGBTQ in Fayetteville and the surrounding areas.
Their next festival the following year drew a crowd of 5000 people. Soon after, Kyng Bea joined the Fayetteville Pride board in 2019, and was elected Vice President in 2021. After the murder of George Floyd in 2020, Kyng Bea joined with J. Cole, Dennis Smith Jr., and other local leaders in a march for Police Reform and Black Lives Matter through downtown Fayetteville.
Kyng is not only a community leader and a talented musician, but also someone who can carry a conversation just on his positive personality alone. His smile is infectious, spreading joy to those around him. His music isn't that far off from this same reaction, spreading joy and positivity to those who listen.
I had the amazing privilege of interviewing him, check it out below!
---
Bryce Quartz: When did you first start making music and what inspired you to start?
Kyng Bea: My Mother taught me basic piano at age 3, but at the time I always seen it as a fun thing to impress my friends. I never thought about actually making music until I had some extended family visit me from NYC when I was 18. I was a late bloomer. They had heard I played Piano and wanted me to come and enhance their songs. When I got to the hotel, they had a condenser mic in the corner recording vocals.
In the midst of the dank, old, hotel room, it felt like a light was shining above me and I had this unwavering sensation that I was meant to be there in that moment. I had never sung in public before but because of me knowing piano, I knew pitch and the singer they had was off-key to say the least. I asked to record my vocals, and after the 1st take, they wanted me to join their rap group.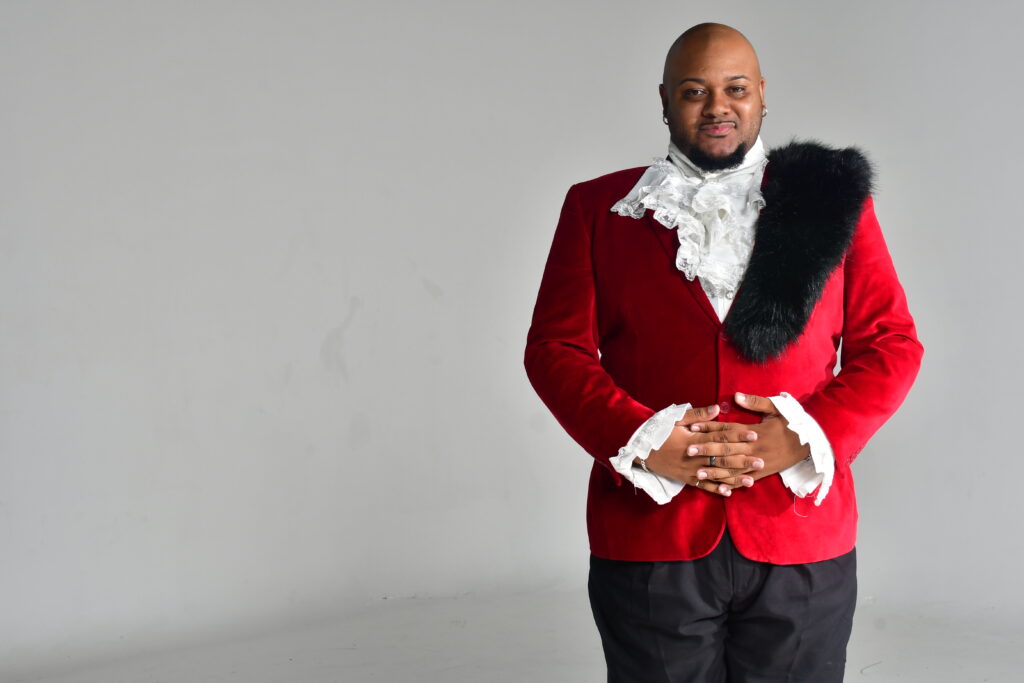 BQ: What are some of your favorite songs in your discography thus far?
KB: My personal favorite songs in my released discography are "Neon Valentine", "City Lights", and "Beautiful Conflict". I have many more songs in the pipeline and can't wait to start releasing them.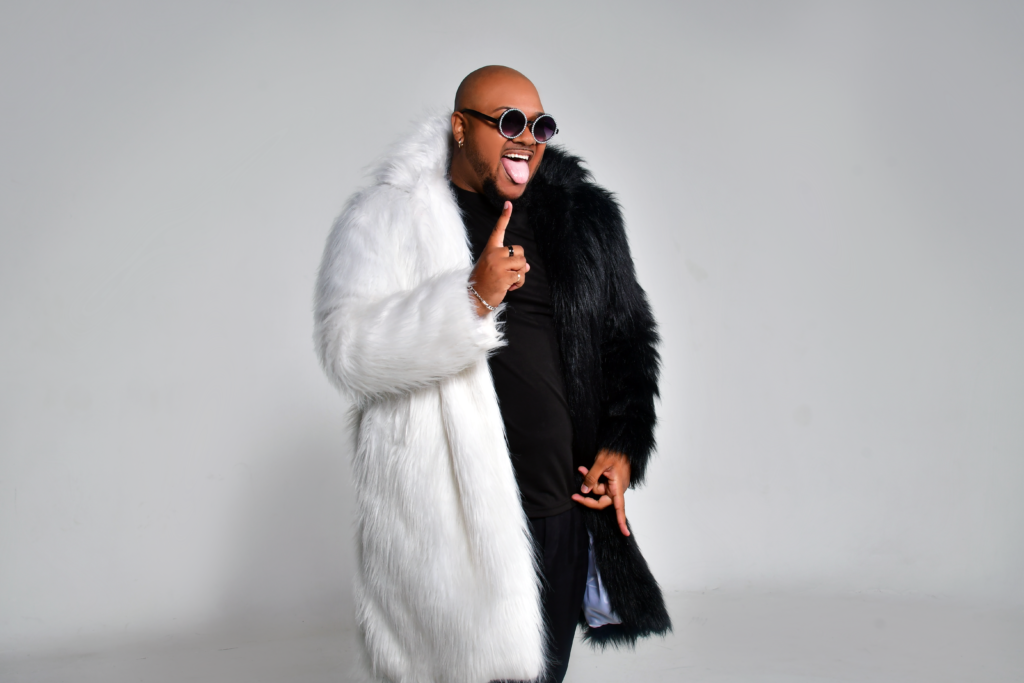 BQ: What does representing the bear community in the music industry mean to you?
KB: I think that it's important. Even though my footage didn't air, I still won a Golden ticket on American Idol, then I was told by several music industry folks, that I'm doing too much and catering to a niche market, but all I'm doing is telling my story, and my experiences, through my music while trying to be as authentic and genuine as possible. It took me until my 30's to fully accept ALL that I am. A Black, Lumbee, gay man. I live by the Marianne Williamson quote, "Our greatest fear isn't that we're inadequate, it's that we are powerful beyond measure."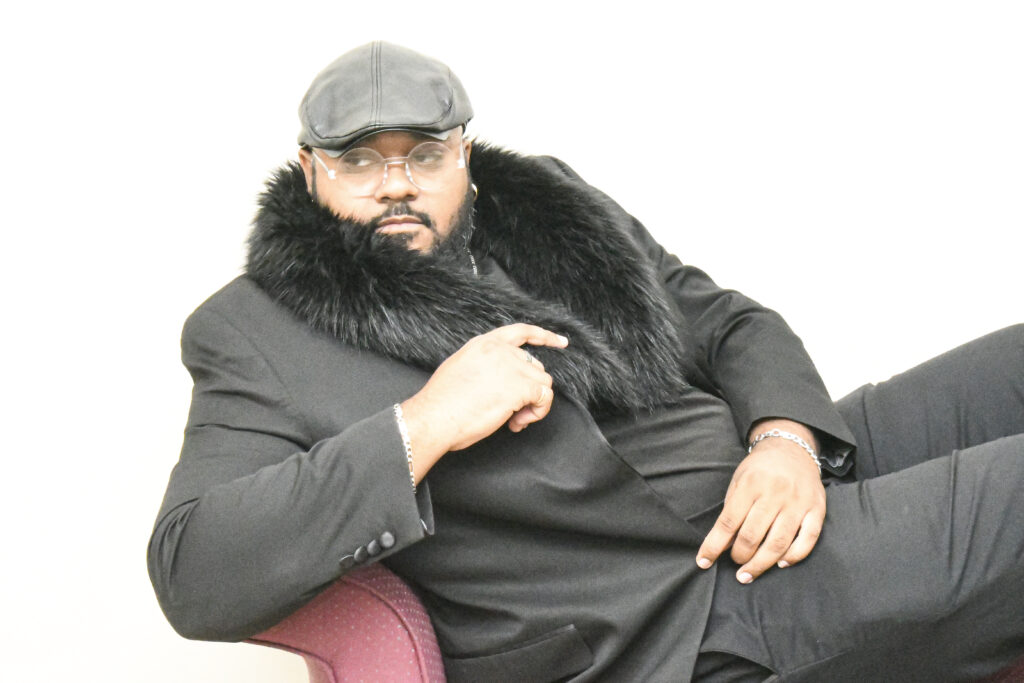 BQ: Didn't you recently headline a Pride festival in North Carolina?
KB: Yes, I did! I'm currently Vice President of Fayetteville Pride, and I recently was Co-organizer and Entertainment Director for Fayetteville Pride Fest in Fayetteville, NC. I decorated the stage, booked talent, hosted, was stage manager, and performed! We had an estimated attendance of over 6000 people which is higher than our previous festivals before the pandemic and still blows my mind!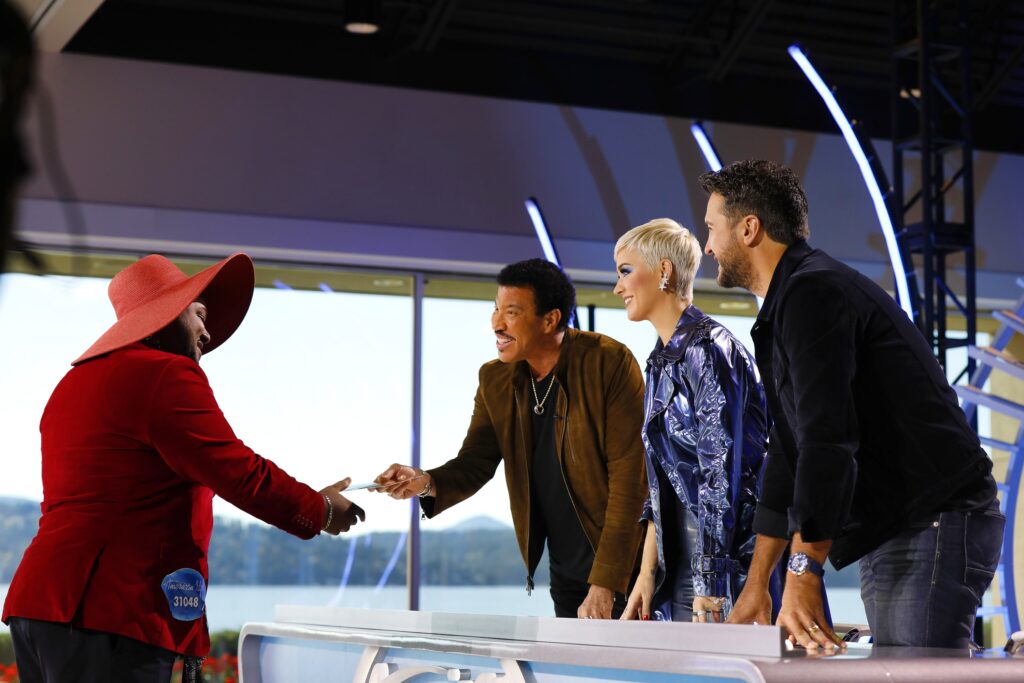 BQ: I recently talked with you on GROWLr Live about a possible music video coming soon, can you tell us any information about that here? 
KB: Haha, Yes! I finally met a cinematographer that isn't afraid to embrace me for who I am! It also helps that he easily understands my vision, and it's like we're partners in bringing the songs to life. The first Music Video will be the song, "Beautiful Conflict". I'm a huge fan of subtext, and hidden meanings in my lyrics and hopefully the video won't disappoint.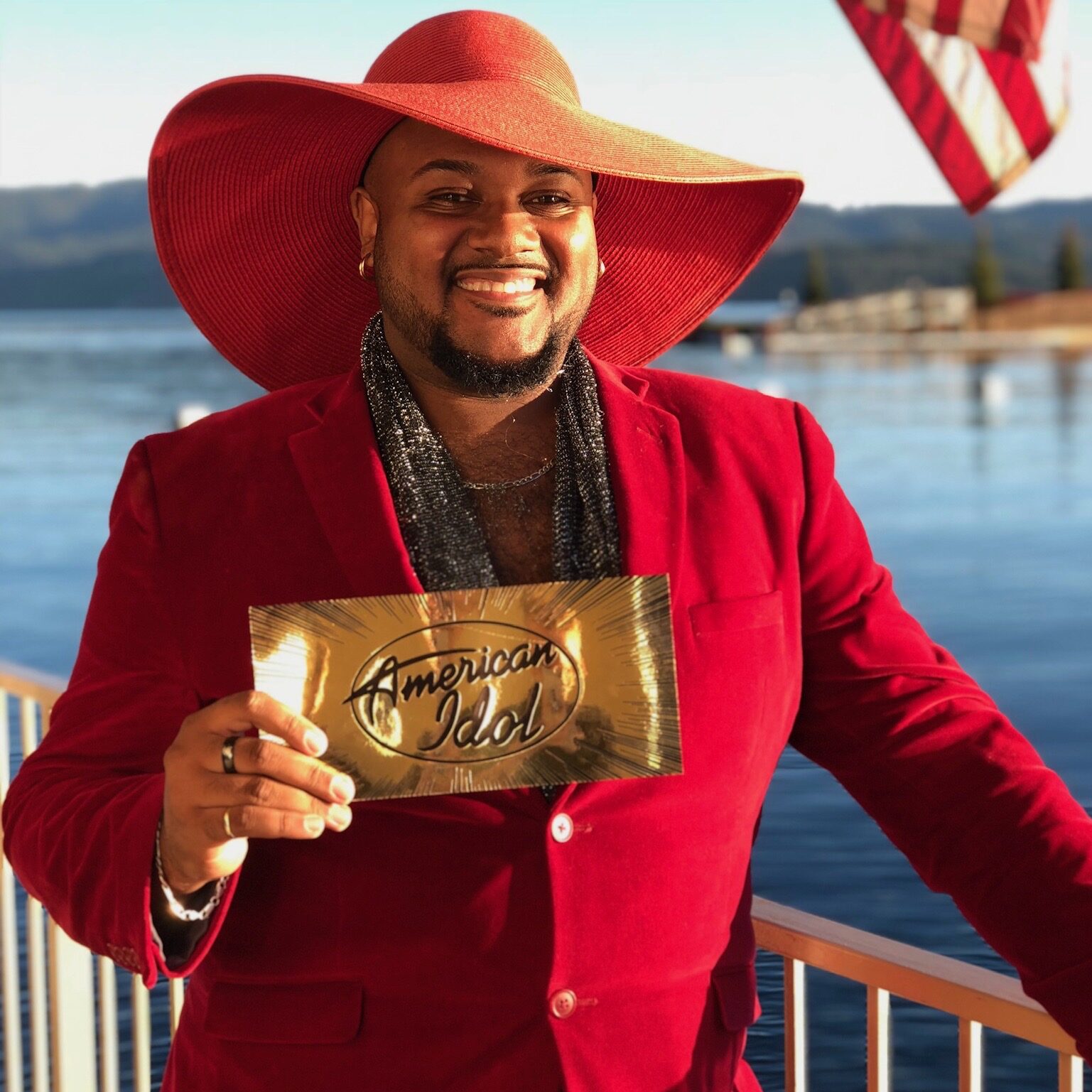 BQ: You recently signed onto a gig with Norwegian CruiseLine, tell us a little bit about what you'll be doing and how we can join in on the fun!
KB: I will be traveling to Alaska signing on the Norwegian Encore on Aug 14th, and I will be their resident Piano Bar Entertainer at the Brewhouse until the end of October. Even though it's a piano bar, I do a lot of modern, contemporary tunes, infused with pop, comedy, Soul, Jazz, and R&B.
I consider myself a jack-of-all trades performing several genres of music. So, when you board the ship and hear someone singing Aretha Franklin, then Elton John, that'll be me! To join, connect with your travel agent or book through the Norwegian website.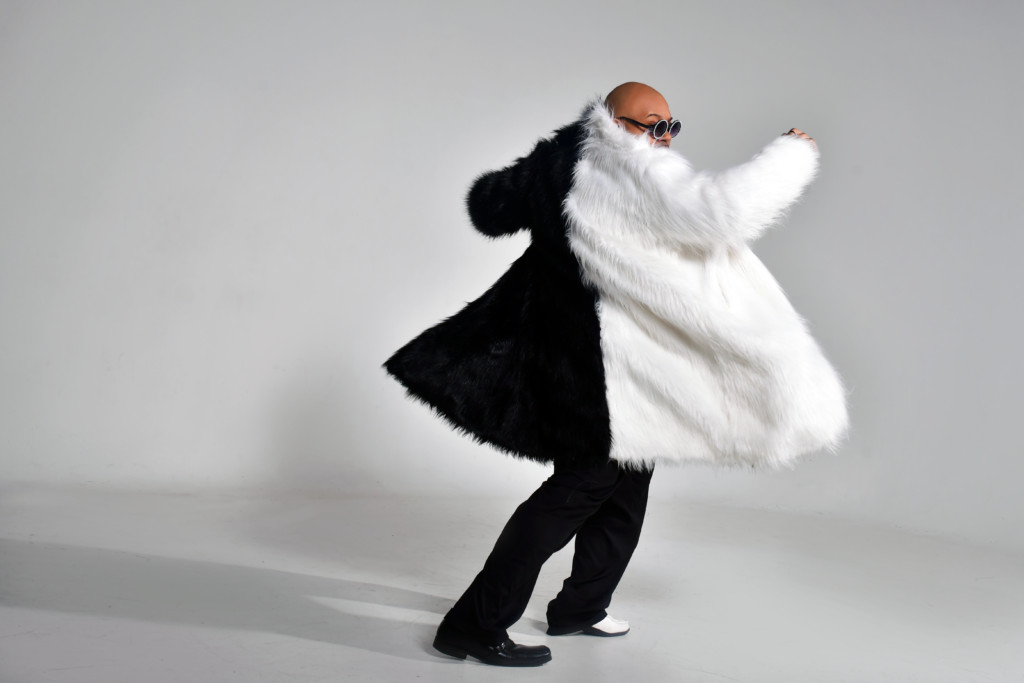 BQ: What can we expect next from you release wise?
KB: An E.P./Album! From songwriting, to production, to music video direction, I'm running my empire, Black Lumbee Enterprise LLC, myself. As far as timelines go, expect a Q3 release.
My next full release will be titled "The Black Lumbee". It tells the story of a black, indigenous, child growing up on a farm in southern North Carolina. My childhood, Adolescence, and reaching Adulthood. You don't typically hear stories of the Black, Native American experience. Many people don't even know that Hiram Rhodes Revels, the first person of color to serve in the U.S. Congress and Senate, was believed to be African AND Native American and coincidentally was born in my hometown of Fayetteville, NC.
Discovery of self, will be the theme of the album. Expect a blend of genres as I find my own identity, becoming aware of my unique gifts and, accepting myself for who I am, King Beautiful aka Kyng Bea.
Stay tuned for more announcements on KyngBea.com and all my social media profiles!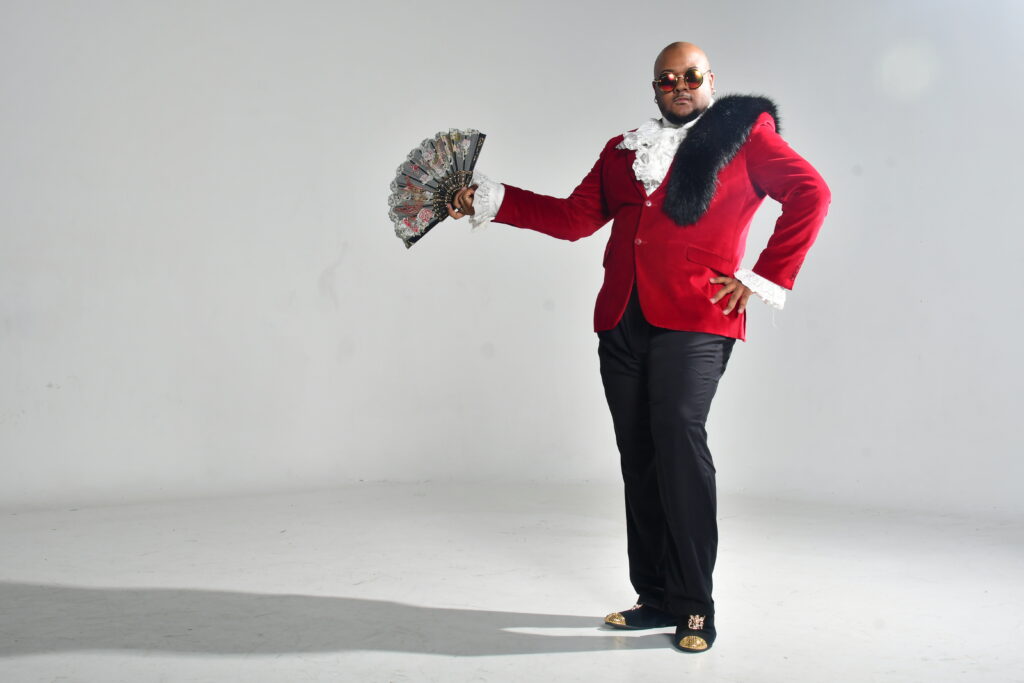 ---