Bear World House Party: Artists Spotlight Part 1
We are gearing up for the July edition of Digital Bear Weekend! It all starts this Friday, July 24 and goes through Sunday, July 26! Our big Bear World House Party is this Saturday, July 25 starting at 5PM EST on Twitch!
In preparation for this weekend, we will be highlighting 4 of the 16 performers who are appearing in the Bear World House Party every day this week. Today its the turn of Benjamin Koll, Big Daddy Karsten, Cloudstomper and DDm!
---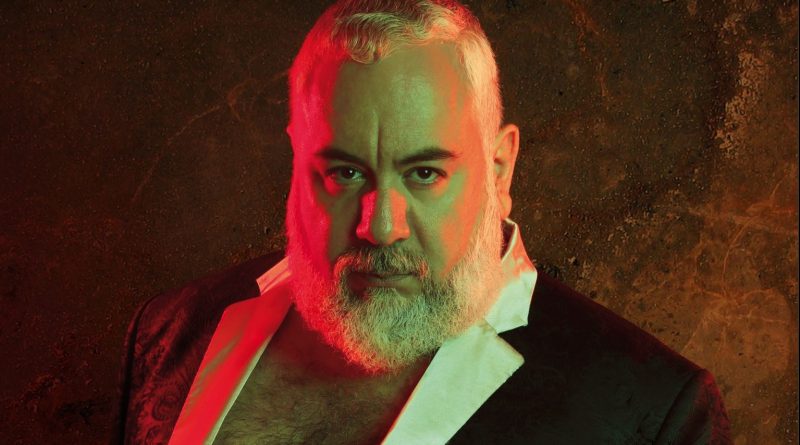 Benjamin Koll
After years of making music for hire and remixes for major pop acts, the producer behind Benjamin Koll decided to start creating and releasing only music that he really loved.
Benjamin's first full-length album, "Songs For a Better Future", was released in 2017. The album, which was completely written, produced, and performed by Benjamin (with the exception of a guest guitarist in "Changes"), contained 17 tracks, including all his previous singles and brand-new material.
This year, he released his second studio album "All Systems Go". This album Includes 14 songs that span over an hour of previously unreleased music with deep, insightful lyrics interlaced with a gorgeous sonic landscape with heavy influences on R&B and house music showing a natural evolution from his previous debut album. Benjamin's deep vocals help create a blend that sounds modern and sexy, and still manages to keep a retro feel that is now a part of his sound.
Benjamin Koll is the result of a dream; a persona born out of the necessity of making music that is completely in his own taste and style. His goal is to express music that resonates with men who are attracted to other men.
Watch Benjamin Koll's House Party from May's Digital Bear Weekend!
---
Big Daddy Karsten
Big Daddy Karsten is a Big Bear with a Big Heart and some BIG TUNES! He's known as Norway's only openly gay rapper and one of the country's battle rap legends, as well as an LGTBQIA+ activist.
Having played Pride Festivals all over Norway, as well as being featured at some of the biggest music festivals, he has become a fairly well-known name in the queer and rap communities.
Up until earlier this year, all of his tracks have been recorded and performed in Norwegian. However, eager to explore new territory and share his curves with the world, Big Daddy Karsten now serves sexy bear realness in English for more of his fans to enjoy!
Check out our March interview with Big Daddy Karsten to find out more!
Watch Big Daddy Karsten's performance from May's Digital Bear Weekend!
---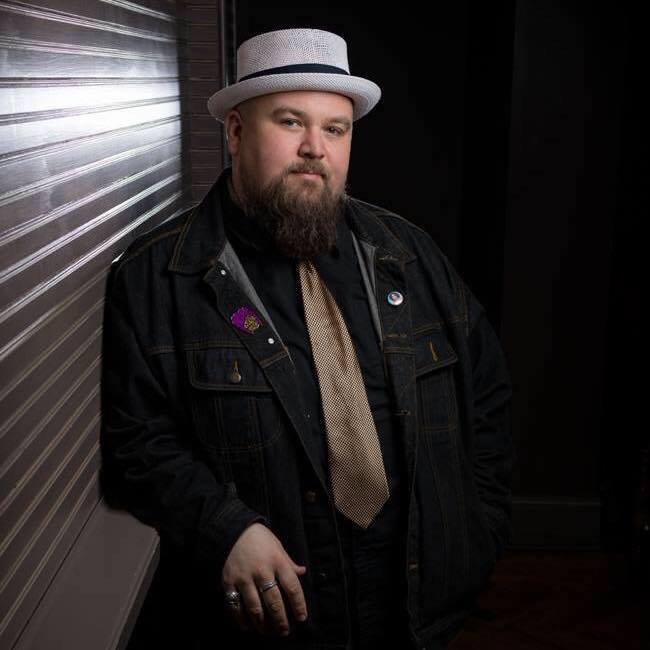 Cloudstomper
Cloudstomper, AKA Zachariah Verdoorn is a DJ, multi-instrumentalist, singer, songwriter and producer hailing from the great city of Chicago, IL.
As an instrumentalist and singer, Zachariah currently records and tours internationally with critically acclaimed blues / punk / soul group, The Claudettes. His guitar, bass and vocal work can be heard on 2017's award winning "Pull Closer To Me: Live in the Piano Room", 2018's "Dance Scandal at the Gymnasium", produced by Grammy winner Mark Neill (Black Keys, Los Straight Jackets), and the upcoming "High Times in the Dark" produced by multi Grammy winner Ted Hutt (Violent Femmes, Flogging Molly).
As a DJ, Cloudstomper's sets are rooted in House, Funk and Disco, but he also flows freely between almost any style, effortlessly weaving in touches of Soul, Jazz, Rock, Hip Hop, Afro-beat, Electro Pop, Punk, Reggae and wherever else the vibe of the room takes him. This eclectic approach has led him to booking multiple, impressively long standing residencies in well respected Chicago clubs as well as bookings around the US and Internationally.
---
DDm
DDm is not your ordinary rapper. Born and raised in the city of Baltimore, Maryland, he first made a name for himself as a local battle rapper. After gaining a large following, DDm (short for Dapper Dan Midas) and experiencing some of the harsh realities of homophobia and queer stigma in the Hip-Hop community, DDm took to the booth, helping to create a space for queer artists in Hip-Hop.
DDm has found further success as a member of the Hip-Hop duo Bond St. District, which released their first full-length album A Church on Vulcan in 2016. As a solo artist, DDm has also released the critically acclaimed album Beautiful Gowns (2019).
The release of his most recent EP The Ballad of Omar is a true testament to his lyrical talent, but it's also very much so a raw, emotional and extremely personal portrait of his life and the lives of many others like him. Following the success of his last album Beautiful Gowns, The Ballad of Omar takes on a darker, grittier tone.
Always a flamboyant performer and an imaginative and creative lyricist, DDm definitely puts his own spin on rap, while still maintaining some of the fundamental principles of the genre. He is definitely a force, and one that's been building for a long time.
Check out our June interview with DDm to find our more!
---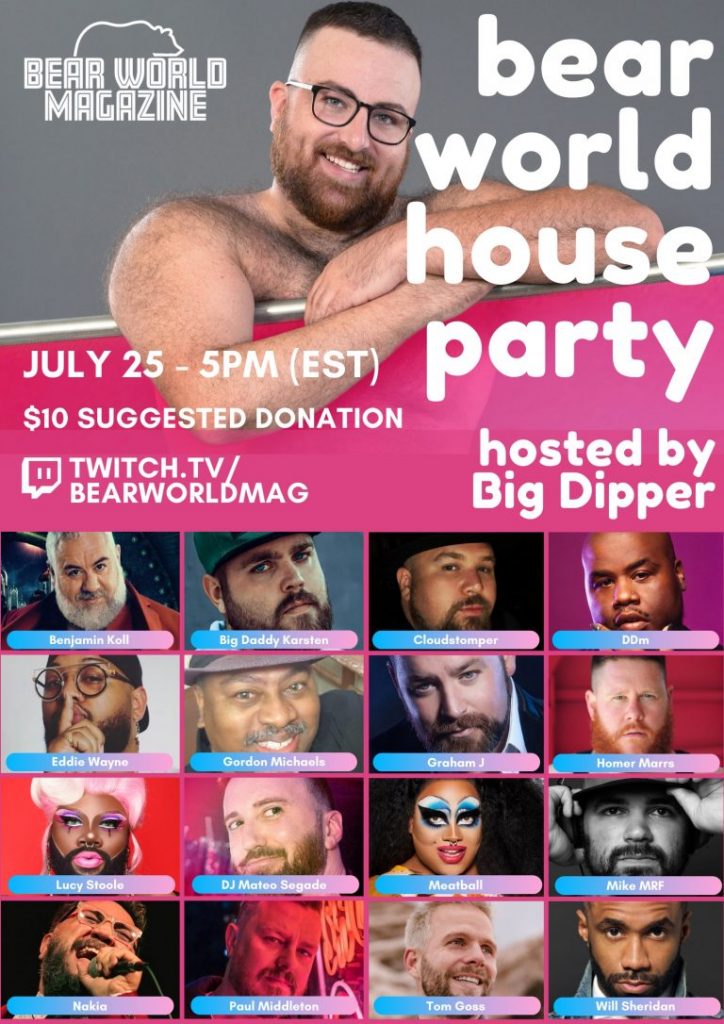 The Bear World House Party is being broadcast at 5pm EST (10pm UK) on the Bear World Magazine Twitch channel – twitch.tv/bearworldmag. Go to Twitch today to sign up!
Twitch streams can be viewed on the official Twitch website and via one of the many official Twitch apps which are available for iOS and Android, Xbox 360, Xbox One, Sony's PlayStation 3 and 4, Amazon's Fire TV, Apple TV, Google Chromecast and Roku.
Head to the app store on your preferred device to download the Twitch app. Once installed, search for 'BearWorldMag'. Watching broadcasts and videos on Twitch is completely free and doesn't require viewers to log in.