Bear Crush David Harbour's New Gig
Perennial bear crush David Harbour has been announced as the voice of Frankenstein in DC's forthcoming Creature Commandos animated series, set to debut in 2024.
As reported by Entertainment Weekly, DC Films' co-chair James Gunn confirmed the news earlier this week. Creature Commandos will be based on the DC Comics team of the same name. Composed of military superhumans, the Creature Commandos are in actuality monsters and supernatural creatures sent out on a variety of dangerous missions for the benefit of mankind.
Joining Harbour on the show will be Indira Varma as the Bride of Frankenstein, Maria Bakalova as Ilana Rostovic, Alan Tudyk as Doctor Phosphorous, Frank Grillo as Rick Flag, Sr., Zoe Chao as Nina Mazursky, and Sean Gunn as both G.I. Robot and Weasel. All actors will reportedly be playing their roles 'across all media', meaning you will hear the same voices if the series makes the jump to live action productions or video games.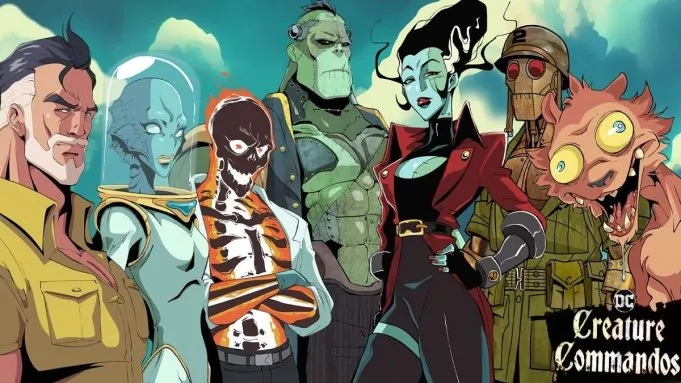 This isn't Daddy David's first rodeo with regard to voicing an animated character. He appeared as one of the cishet lead characters in Netflix's Q-Force, an adult comedy surrounding a squad of queer geniuses who become Secret Agents under the tutelage of Harbour's character Agent Rick Buck.
David Harbour is of course most famous for his role as Jim Hopper on the Netflix smash Stranger Things where he has titillated his gay bear fanbase for years with a variety of looks and shirtless scenes. He also recently played the ultimate daddy bear Santa Claus in 2022's Violent Night.
Here are some photos and clips of Daddy David in his most famous role; you know, for science.