6 Small Bear-friendly Cities You Can Visit
If you go to any large urban area in the country or around the world, you will most likely find a large Bear community with Bear bars and tons of dedicated club and bar nights. But there are also many small Bear-friendly cities with lots to do as well.
Not too long ago, our sister site, Vacationer Magazine, highlighted 22 small LGBTQ-Friendly cities in the U.S. Now, we have compiled our little list of small Bear-friendly cities in the U.S. that you may want to visit this year!
---
Asbury Park, New Jersey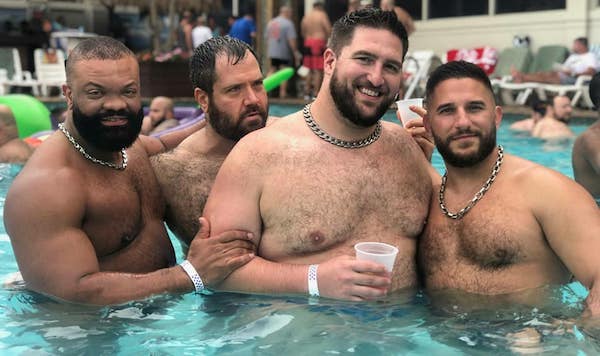 Asbury Park, New Jersey has become an LGBTQ mecca on the East Coast in recent years. Not only is it welcoming to the entire LGBTQ, but it is also particularly very Bear-friendly!
Every August the Bears gather in Asbury Park for some hot, wet fun at the Asbury Park Beach Bear Invasion! There's always awesome events happening all weekend at various locations along the beach and at various bars, including some of the Bears' favorite hangouts: Club Paradise, Georgie's, Anchors Bend, and Biergarten, just to name a few!
Rehoboth Beach, Delaware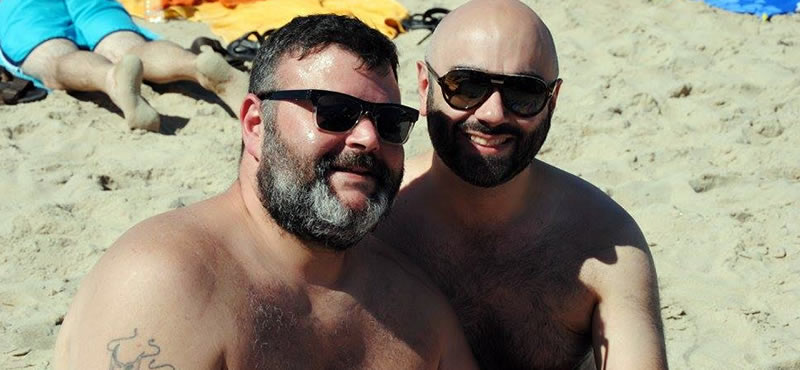 Another LGBTQ mecca on the East Coast is Rehoboth Beach, Delaware – and Rehoboth Beach Bears not only have their own social group, but they also host FURst Fridays, a special Bear Happy Hour at The Top of the Pines in downtown Rehoboth. The Happy Hour is followed by FURst FridaysLate Night, an extension of the FURst Friday Happy Hour held at various rotating locations.
In addition to Happy Hours and late night parties, The Rehoboth Beach Bears also host their annual Rehoboth Beach Bear Weekend. The event is their flagship fundraiser to help their mission to promote camaraderie and inclusiveness and to help LGBTQIA+ students in local area high schools achieve their education and career goals with financial scholarships.
Not only do the Bears in Rehoboth Beach know how to have a good time, but they also do it for a great cause!
Guerneville, California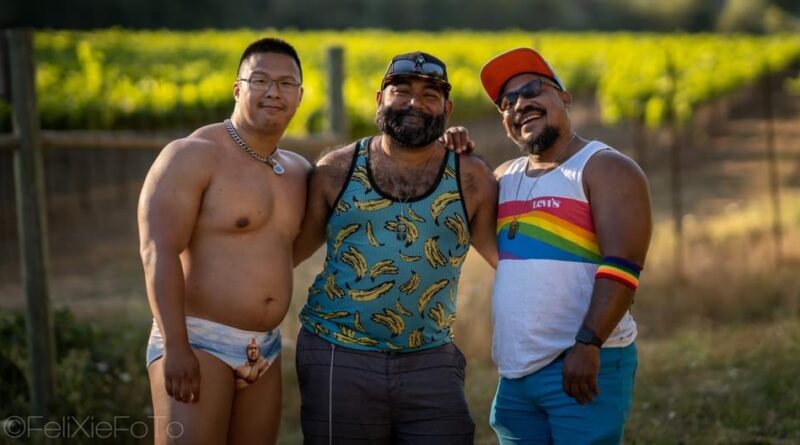 Situated in Sonoma County, Guerneville is a rustic resort town about an hour and a half from San Francisco. It has long been a 'staycation' city of choice for the northern California LGBTQ community, and it's particularly bery Bear-friendly for many reasons.
One of the main reasons is because the small picturesque town is the site for Lazy Bear Week. Every year, Guerneville hosts thousands of hairy, burly, crazy and lazy revelers for a week of pools, hikes, barbecues, wine tours, shows, dances, feasts, and bonfires.
Asheville, North Carolina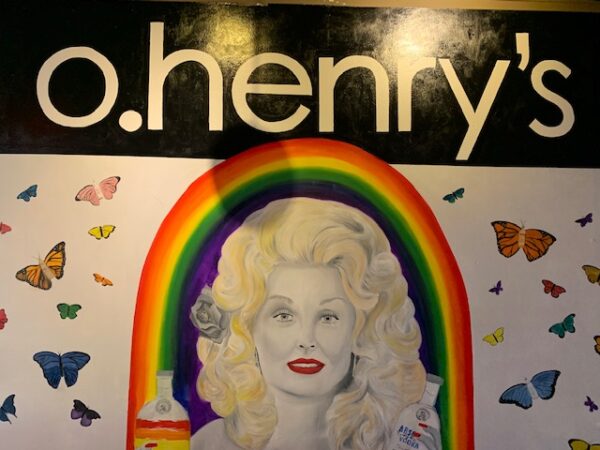 Let's face it – When you think of the words "diversity" and "inclusion", North Carolina is probably not the first place that comes to mind. However, Asheville, North Carolina is considered one of the most LGBTQ-friendly cities in the country – And there's plenty for Bears to do here as well, so it's definitely one of the most Bear-friendly cities!
Most Bears seem to favor O. Henry's, Asheville's oldest gay bar, as their watering hole of choice. In addition to O. Henry's, many of the local bears also prefer to get together on their own for small dinner parties and intimate gatherings. Hey, many of us Bears would prefer a quiet night inside to a large, noisy club night. In that case, what's better than a small community of local Bears?
New Hope, Pennsylvania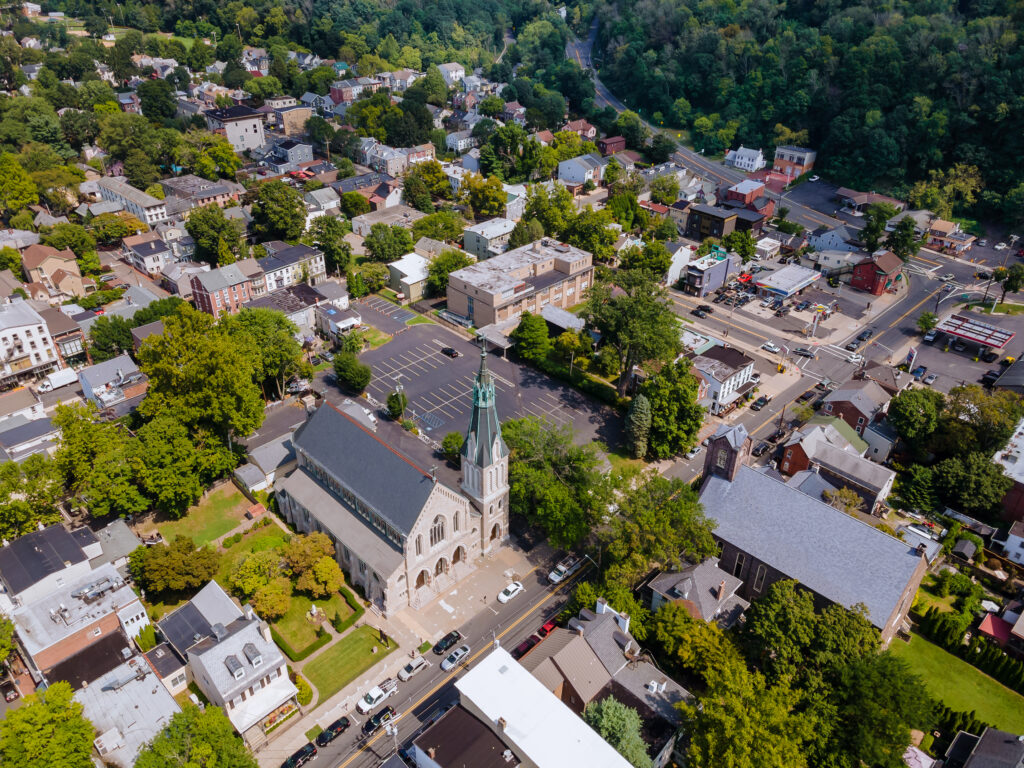 Speaking of quiet and intimate, New Hope makes the list for some of the same reasons. This small village used to be considered by many to be the midpoint between Philadelphia and New York City. That was before Old York Road, which connected the two cities, was closed. However, New Hope is still accessible from both cities, so it's like a quiet little village right smack dab in the middle of two of America's largest, most vibrant cities.
For that reason, there isn't much to say about New Hope's nightlife. There are some gay bars, but they all pretty much close at 2:00 a.m. New Hope's biggest draw for Bears are the amazing food choices and outdoorsy activities, such as hiking and camping. We've heard through the grapevine that many local Bears organize these activities, so you might want to head to the apps, such as GROWLr, and make some friends in the area!
It's also popular because, if you do get the itch to go out, you could always drive to Philadelphia and head to The Bike Stop, or hit up New York City and visit Rockbar or Ty's.
Provincetown, Massachusetts
It seems like a no-brainer, but we couldn't do a list of small, Bear-friendly cities and not include arguably the most popular small, Bear-friendly city in America. The city is an LGBTQ haven with so much to do year-round. There's even a lot for Bears to do in the winter! Hibernation? What's that?
However, the most popular time for Bears to visit Provincetown is the summer, when the city is the most vibrant. It's during this time that the Provincetown Bears usually host their annual Provincetown Bear Week, one of the most popular Bear Weeks in the world.