Fun Travel Guides: Provincetown
The seaside town of Provincetown, better known as "P-Town", is at the northern tip of Cape Cod in Massachusetts. The longtime New England haven for the LGBTQ community is filled with great things to see and do. The residents of P-Town are friendly, sociable, and filled with local flavor!
Speaking of residents, there is so much for the residents of P-town to see and do right in their own backyard! Whether you're relaxing by day with the many picturesque beaches, art galleries, specialty shopping and casual dining spots as you and your friends stroll or bike along Commercial Street, or taking in the local sites with tours, the towering Pilgrim Monument, or the neighboring Provincetown Museum, P-town has something for you!
People watching is also the number one activity in P-Town day and/or night. So, while observing people and their interactions, you may just make some new friends or reunite with some old ones!
Explore, eat and experience in the great city of Provincetown with some of these excellent recommendations from Fun Travel Guides!
Explore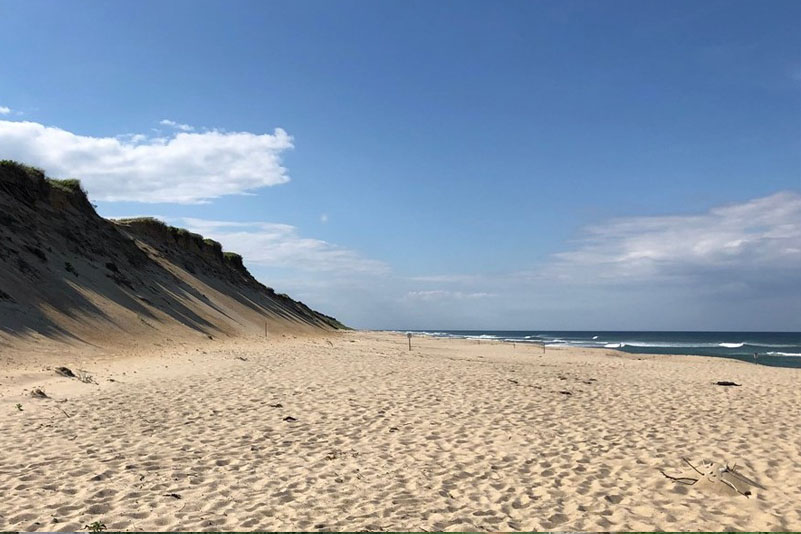 The "Great Outer Beach" described by Thoreau in the 1800s is protected within the Cape Cod National Seashore. Forty miles of pristine sandy beach, marshes, ponds, and uplands support diverse species. Lighthouses, cultural landscapes, and wild cranberry bogs offer a glimpse of Cape Cod's past and continuing ways of life. Swimming beaches and walking and biking trails beckon today's visitors.
Due to impacts from COVID-19, visitor center buildings are currently closed. Park rangers are providing orientation talks, maps, brochures, and information from outdoors on the grounds of Salt Pond and Province Lands Visitor centers. Hours are mid-morning to late afternoon, weather depending.
Other Cape Cod National Seashore operations are also limited due to COVID-19. Visitors should adjust their expectations accordingly and should practice social distancing, personal hygiene, and other behaviors, including placing blankets at least 12 feet apart, wearing face coverings and staying home if they feel sick, to avoid infection in public areas. Visitors should not rely upon site staff to ensure their protection from contagious disease. For more information about COVID-19 guidelines, visit nps.gov/caco/planyourvisit/conditions.htm.
The NPS encourages people who choose to visit the national parks during this pandemic to adhere to guidance from the Centers for Disease Control and Prevention and state and local public health authorities to prevent the spread of infectious diseases. As services are limited, the NPS urges visitors to continue to practice Leave No Trace principles to keep outdoor spaces safe and healthy. See more information at www.nps.gov/coronavirus.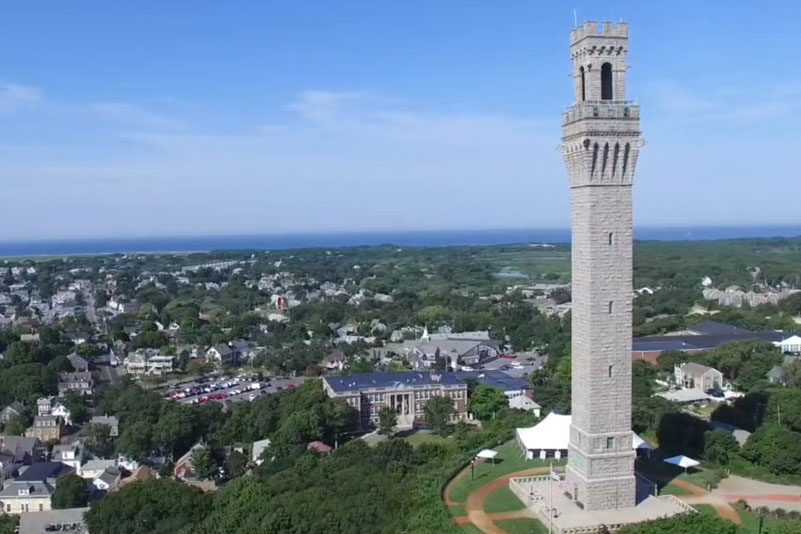 The Pilgrim Monument was founded in 1892 as the Cape Cod Pilgrim Memorial Association "Cape Cods oldest not-for-profit organization. Its purpose is to commemorate the Mayflower Pilgrims" first landing in the New World in Provincetown, in November 1620.
Here the Pilgrims spent 5 weeks exploring the tip of Cape Cod, before they sailed on to Plymouth. They also drew up and signed the Mayflower Compact, which established the rule of law for the new land. Today, millions of visitors and generations of local residents have admired and climbed the 252 foot granite Pilgrim Monument for almost 100 years.
The Provincetown Museum is a charming mix of the old and the new. The permanent exhibits retain the charm of an old-fashioned history museum. Exhibits highlight the arrival of the Mayflower Pilgrims, the town's rich maritime history, the early days of modern American theater in Provincetown, and the building of the monument.
The Pilgrim Monument and Provinctown Museum is open weekly from Thursday – Sunday, 11:00 am to 4:00 pm. In response to State and Local guidance for re-opening in a safe manner they have implemented a variety of changes to their daily operations, including taking only card payments and requiring that guests wear masks at all times.
For tickets and more information on COVID-19 guidelines, visit pilgrim-monument.secure.force.com/ticket/#/.
---
Eat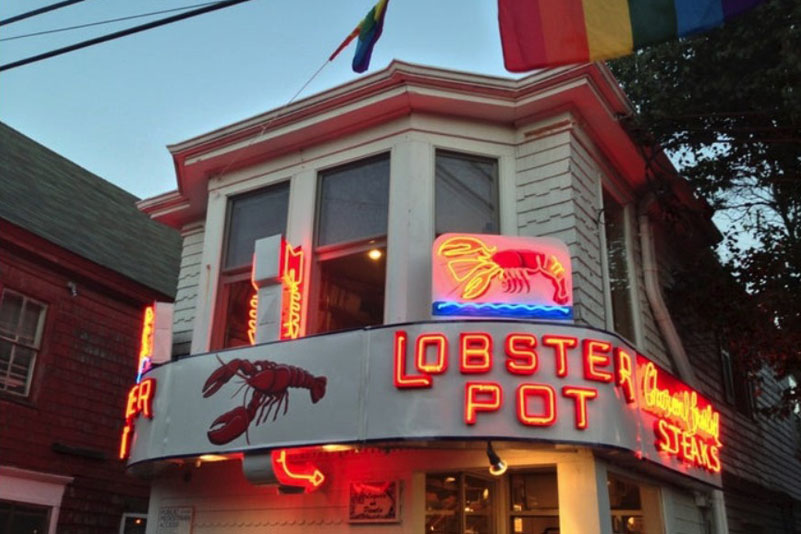 The Lobster Pot is a Provincetown Tradition and the iconic neon lobster sign has guided guests to their door for over 40 years. People come from around the world to experience their fresh seafood, an amazing view of Provincetown Harbor, and outstanding Cape Cod hospitality!
The Lobster Pot is now open from 11:30 a.m to 9:30p.m. daily. In these difficult times, the safety and comfort of their guests is a top priority for The Lobster Pot. They have taken numerous steps to make sure that you can relax and enjoy their fine food and hospitality, including registering guests for seating outside the building, allowing no more than 6 guests per table and all tables are socially distanced at a 6 foot minimum, discontinuing the use of bar stools, as per the state of Massachusetts, and requiring guests to wear masks at all times unless seated at their tables.

Menus are one-use and disposable, Plexiglas partitions have been installed at Host & Cashier Stations, and additional Hand Sanitizer dispensers have been installed throughout the building. Thorough hand washing on a regular basis is required of all staff members, and daily temperature testing and a health questionnaire is required of all staff members prior to their shift.
To read the rest of the COVID-19 guidelines, visit ptownlobsterpot.com.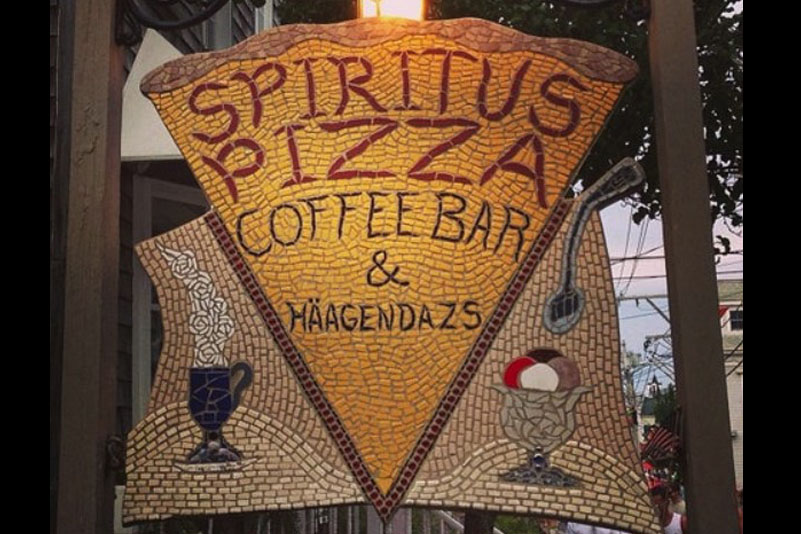 After the party there's the…pizza party! Spiritus is your one-stop destination to satisfy all those post-party cravings.
Spiritus is a family-run pizza shop and coffee bar, serving Lewis Brother's homemade ice cream, as well as select Haagen-Dazs flavors. It is home to Provincetown's finest & famous espresso shake, and Cape Cod's favorite pizza.
They are now open 7 days a week from 11:30 a.m. to 2:00 a.m. Please adhere to social distancing rules. For more information, visit spirituspizza.com.
---
Experience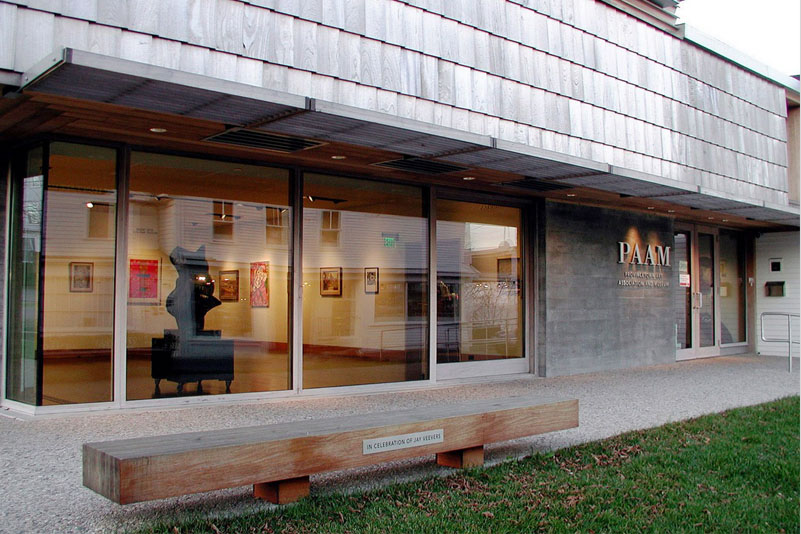 The Provincetown Art Association and Museum (PAAM) is a nationally recognized, year-round cultural institution that fuses the creative energy of Americas oldest active art colony with the natural beauty of outer Cape Cod that has inspired artists for generations. It was established in 1914 by a group of artists and townspeople to build a permanent collection of works by artists of outer Cape Cod, and to exhibit art that would allow for unification within the community.
In 2014, PAAM celebrated its Centennial year, with programming and exhibitions that highlighted significant artists, artwork, and events that contributed to it becoming the vital cultural institution it is today.Integral to the community comprising the Provincetown Art Colony, PAAM embodies the qualities that make Provincetown an enduring American center for the arts, and serves as Cape Cods most widely-attended art museum.
The Museum will now be maintaining a slightly expanded version of its winter hours and will be open Thursday-Sunday from 11am-5pm, with the first time slot (11am-12pm) reserved for guests who are 60-years and older or in a high-risk group. Guests will purchase their tickets in advance for an hour-long time slot. 10 guests will be admitted per time slot. PAAM Members will continue to receive free admission, but must reserve a visiting slot online in advance. Phone reservations are also accepted during office hours by calling 508-487-1750.
All guests are required to wear a mask or cloth face covering while at the Museum. The Museum will close for a brief period between time slots to allow for staff members to sanitize high-touch areas. Guests will be asked to maintain a distance of at least 6-feet from guests outside of their own party. The Museum Store will be closed for on-site purchases, but inventory is available for sale online. Interested buyers may have items shipped, or may arrange to pick-up items curbside. The bathrooms will be closed to the general public, and available only for ticketed guests.
For more information on new guidelines, visit paam.org/visit.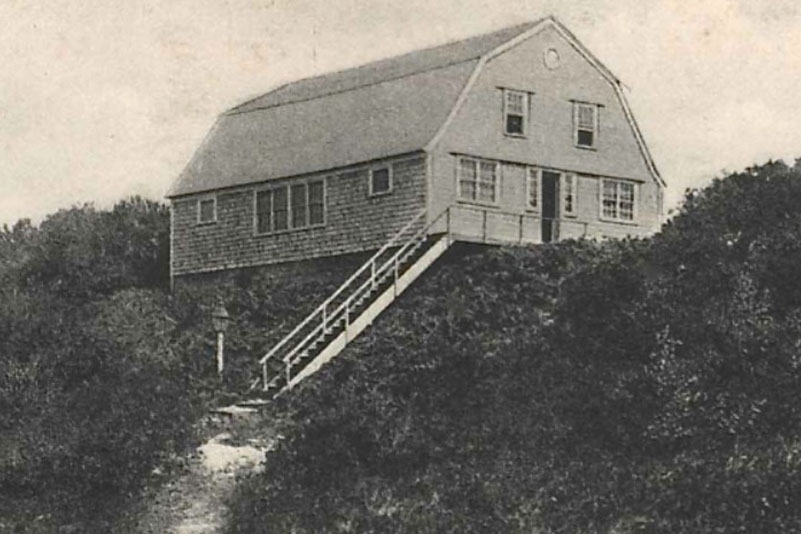 Twenty Summers is a 501(c)(3) nonprofit arts organization in Provincetown, Massachusetts, founded to foster public engagement with art and artists, and to honor the legacy of art in Provincetown. Its efforts led to a full restoration of the historic Hawthorne Barn, where that legacy began and where its festival of concerts, conversations, artist residencies, and special events takes place annually
After careful consideration of the latest information from immunologists and global health experts, as well as recommendations from the Commonwealth of Massachusetts and the CDC, Twenty Summers has tentatively rescheduled their seventh season for September 25 to October 17. Visit their website to check more information on the re-opening as it becomes available.
See more about what the great city of Provincetown has to offer at funtravelguides.info/public/city/provincetown!
When travelling, we encourage you to adhere to all health guidelines both local and national. Be sure to check out Provincetown's current COVID-19 Guidelines at www.provincetown-ma.gov/1313/COVID-19-Coronavirus-INFORMATION-PAGE.