7 Great Beard Care Products Every Bear Should Have
Ah, yes… It's Spring! Welcome sunshine! And after the spring, say hello to the summer, which brings even more sunshine. That's why it's safe to say that beard care goes hand in hand with warm weather – Because every Bear with a beard is going to want to have their beard just right and glowing in the sunlight!
Well, as you can see here in our "5 Beard Growth Tips For a Healthy Spring Beard" article, daily care and using oils and other products should be at the top of your spring beard care regimen. So, we have compiled this list of beard care products from some of our favorite beard care companies. If you don't have these products, you should definitely check them out today!
---
Beard Oil by Mr Brooms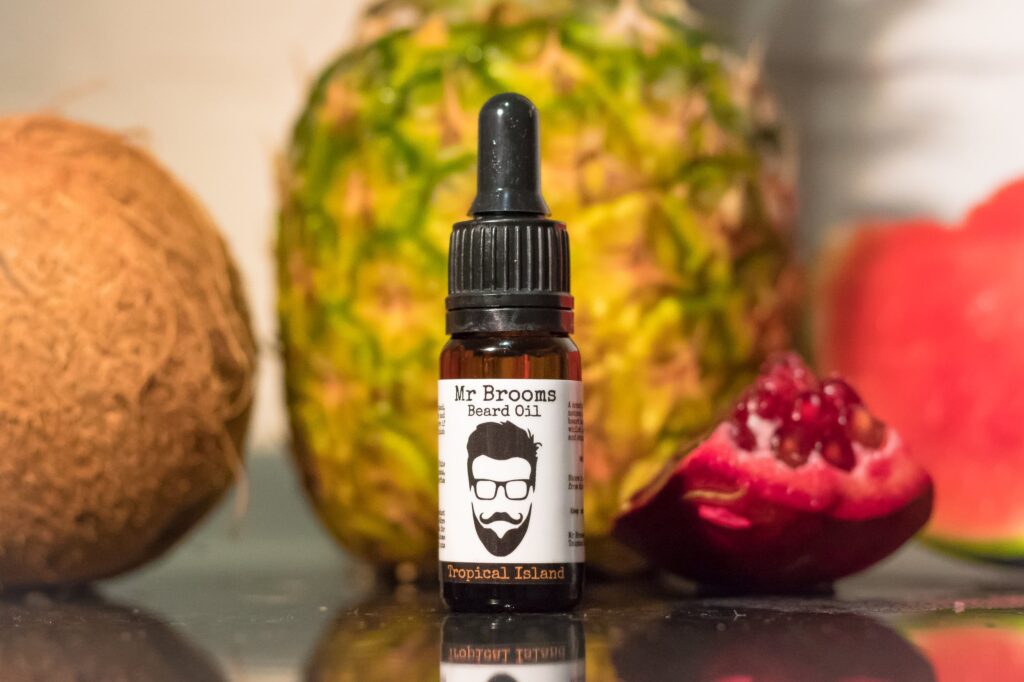 This Beard Oil from British beard care company Mr Brooms is a nourishing oil that encourages natural beard growth, conditions beard hair and the skin beneath, whilst leaving the hair stronger and shinier. Mr Brooms Beard Oil is available in three different sizes and a variety of scents, including:
Tropical Island: Luscious and exotic, a real fruity crush of the tropical islands.
The Sweet Shop: A pick N mix of traditional retro sweet shop favourites.
Manilla: A touch of mango mixed with the sweet, subtle scent of vanilla.
The Lumberjack: A mixture of Fir Needle & Pine essential oils helps to create a musky, masculine & woody scent.
Sweet Rum & Lime: The Sweet Rum brings a spicy aroma that's then hit with a dash of lime.
Morning Mint: Awaken your beard with the fresh and minty notes naturally extracted from Tea Tree & Spearmint leaves.
Green Apple & Pineapple: Elegant blends of green apple and pineapple gives this a slightly sweet but fruity aroma.
For Him: This perfume fragrance is the perfect blend of soft but masculine aftershaves for that real manly aroma.
Unscented: Well, the clue is in the name…
Shop Mr Brooms HERE!
---
Beard Wash and Styling Cream by Bear Essential Hair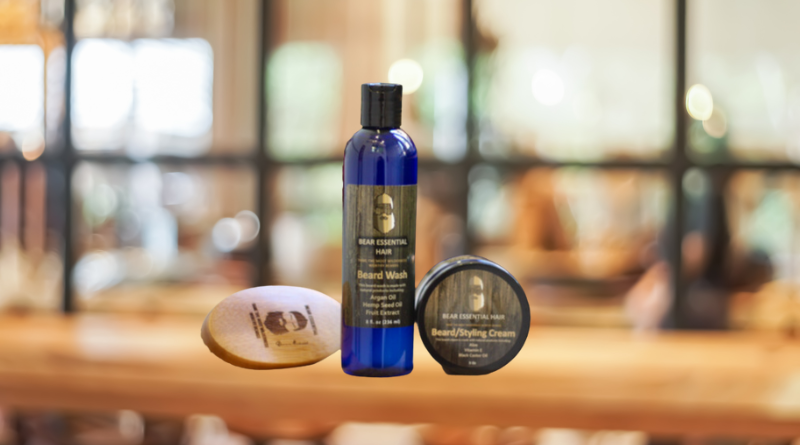 Bear Essential Hair's Beard Wash contains no sulfates, parabens, or other harmful additives. Their product is made with Natural ingredients, including Argan Oil, Hemp Seed Oil, and a blend of fruit extracts. These ingredients help to cleanse and strengthen your beard so you can, "tame your wilderness-worthy beard!"
And once you finish with the beard wash, Bear Essential Hair's Beard Butter and Styling Cream is strong enough to tame "bed beard", and versatile enough to style beards of all lengths. It also improves beard health and lasts all day while smelling great, and contains a combination of natural elements, such as aloe, black castor oil, and Vitamin E.
Shop Bear Essential Hair HERE!
---
Lavish Bear Beard and Hair Oil by Bear Hair Professional
Bear Hair Professional's Lavish Bear Beard and Hair Oil leaves your beard and hair feeling soft and natural with a healthy-looking shine and subtle citrus aroma! Antioxidants and Vitamins A, E & C work together to condition and create healthier-looking hair. Sunflower and Coconut Oils condition and protect the cuticle, soothe irritations, and have anti-inflammatory properties. Lavish Bear also is a great skin moisturizer, and is paraben-free!
Shop Bear Hair Professional HERE!
---
Outer Being Face and Body Oil by Bathing Culture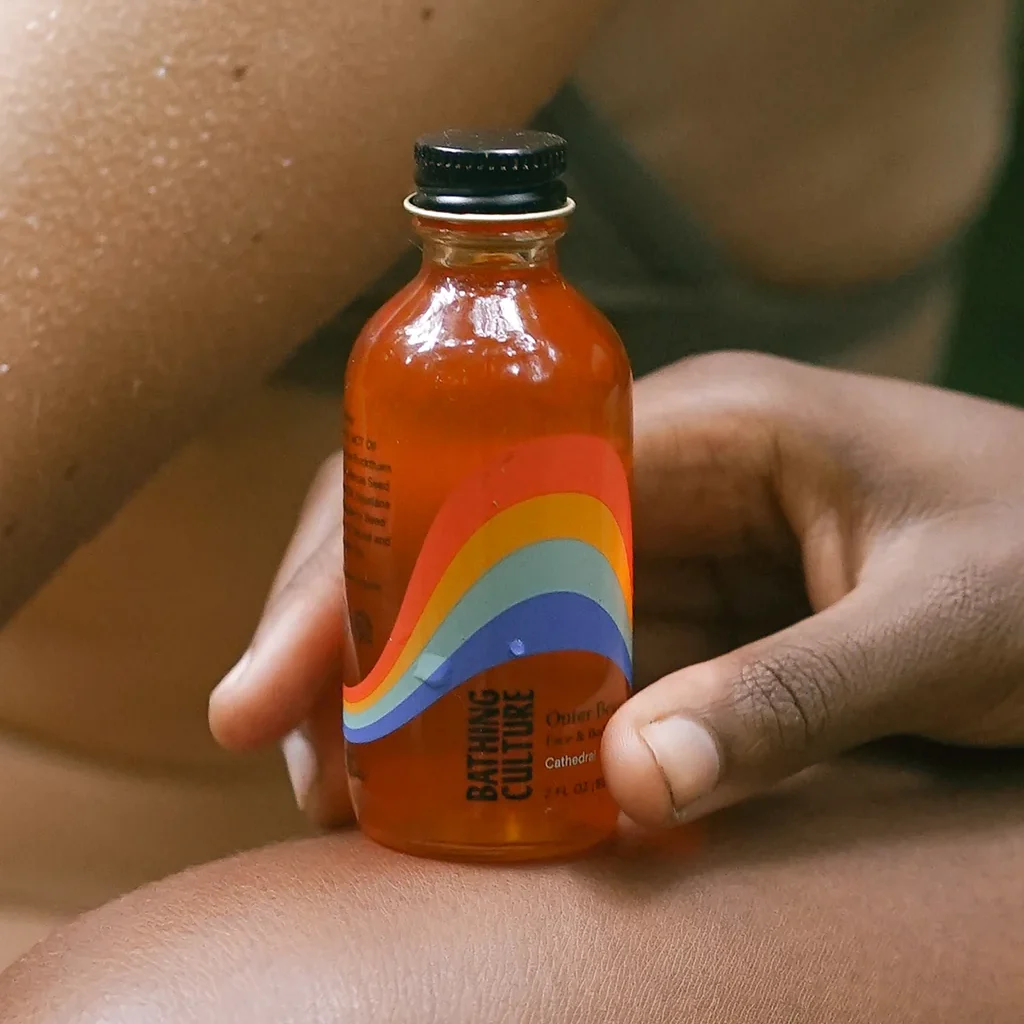 Bring balance and bounce to your hair and skin with this oil blend that's absolutely brimming with vitamins, antioxidants, and fatty acids! Outer Being Oil was designed to give reprieve from the harsh elements of the salty Pacific and windy Sierra peaks through the use of nutrient rich, powerful plant oils.
Shop Bathing Culture HERE!
---
That Good Good Argan Oil Serum by Hairari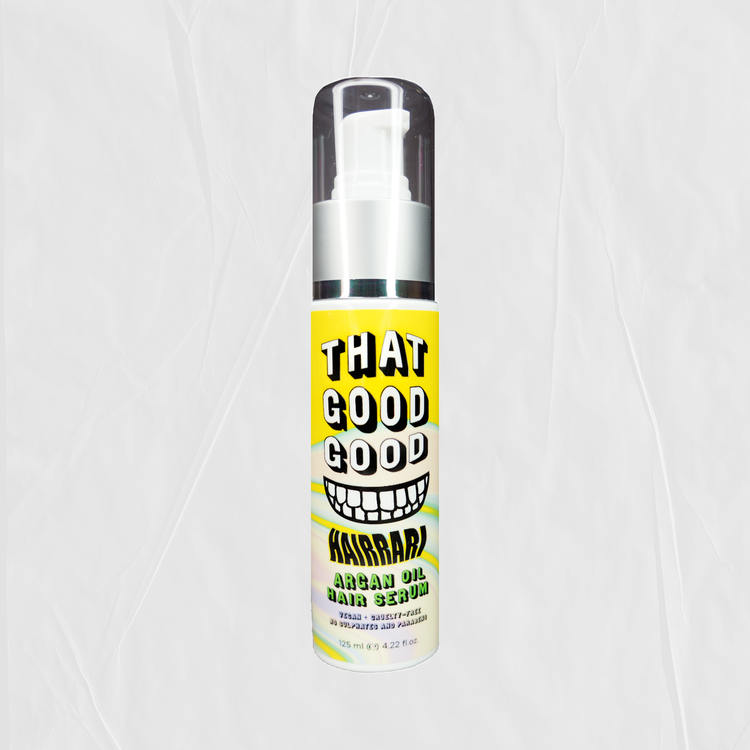 That Good Good gives you instant shine and is a pick-me-up for dry, damaged, split, frizzy, or curly hair. Argan Oil naturally moisturizes, aiding in long-term repair, leaving you with locks that actually look and feel healthier, silkier, shinier. That Good Good is lightly scented with geranium oils. It's also super-light, never-greasy and alcohol-free.
Shop Hairari HERE!
---
Deep Conditioning Beard Butter by Runesilk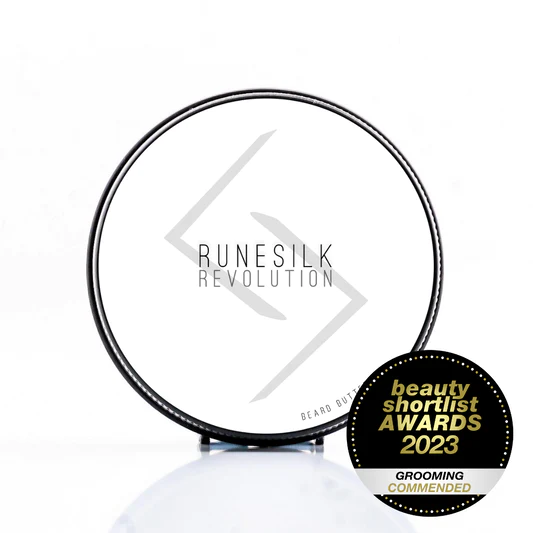 Runesilk's premium line-up is a blend of nature's finest ingredients, selected for their exceptional nourishing properties. We've masterfully combined Cocoa Butter, Mango Butter, and Shea Butter, and infused this unique blend with the enriching oils of Grapeseed, Argan, Jojoba, and Sea Buckthorn.
The result is an irresistibly smooth, buttery formulation that glides effortlessly onto beards of all lengths, providing deep conditioning, exceptional manageability, and a healthy sheen. statement of distinguished elegance.
Shop Runesilk HERE!
---
Rooted and Agender Oils by NOTO Botanics
A lightweight, moisture-rich, universally sexy scent for skin and hair, the Rooted Oil is our modern take on the smell of ritual-burning palo santo and other oils of nature. Our body and hair oil has deep yet subtle undertones of smoke, wood, earth, and hints of bergamot and cardamom to provide you with layers of grounding in a non-gendered scent. With a base of Argan Oil, you get an oil that nourishes both hair and skin for your everyday self-care routine.
Shop NOTO Botanics HERE!