YawnyBlew & amir. Release Debut Joint Album "DREAMBIIG"
New York City based musicians YawnyBlew & amir. chat with us about their debut joint album "DREAMBIIG."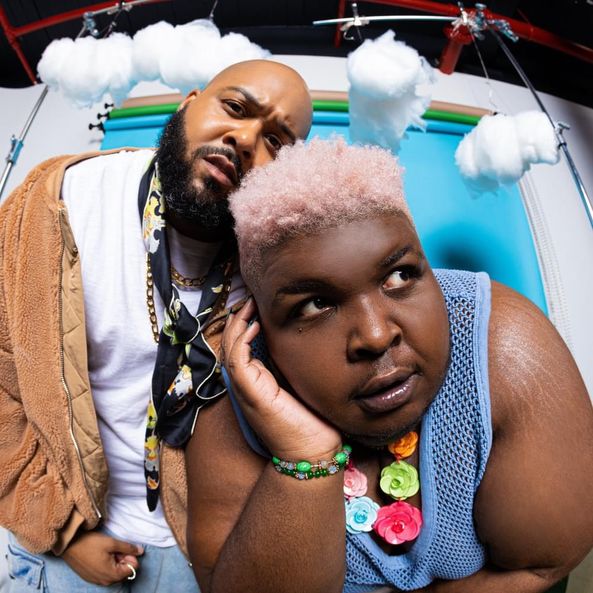 YawnyBlew and amir. never fall short when it comes to their collaborations. We covered them last October for YawnyBlew's remix EP in collaboration with amir., check that out here. With that remix EP in hindsight, the duo has released an amalgamation of collaborative singles since from the album such as "Can't Compete," "Damn Disconnected," "Dope Bo! Flesh," and "Sm0k3" to name a few.
With each single release, the pair has proven back to back just how multifaceted they are as vocalists, stylistically approaching different sounds with a fresh and original feel to them. Eclectic and passionate would be an understatement, as quite frankly, their work ethic and talent shines in all that they do, whether it be producing, writing, recording, or even releasing promo content on social media.
The ten track album was mostly produced from amir., with added production from COLDPRESSEDPAPI and SADBOYMUSIC. After just one listen through the entire album, you'll find yourself refreshed and renewed with their aesthetic lyrically and sonically. With stylistic approaches to Jersey Club, sub-genres of house music, trap, pop rap, vogue, and more, there is sure to be a perfect add to any your playlists!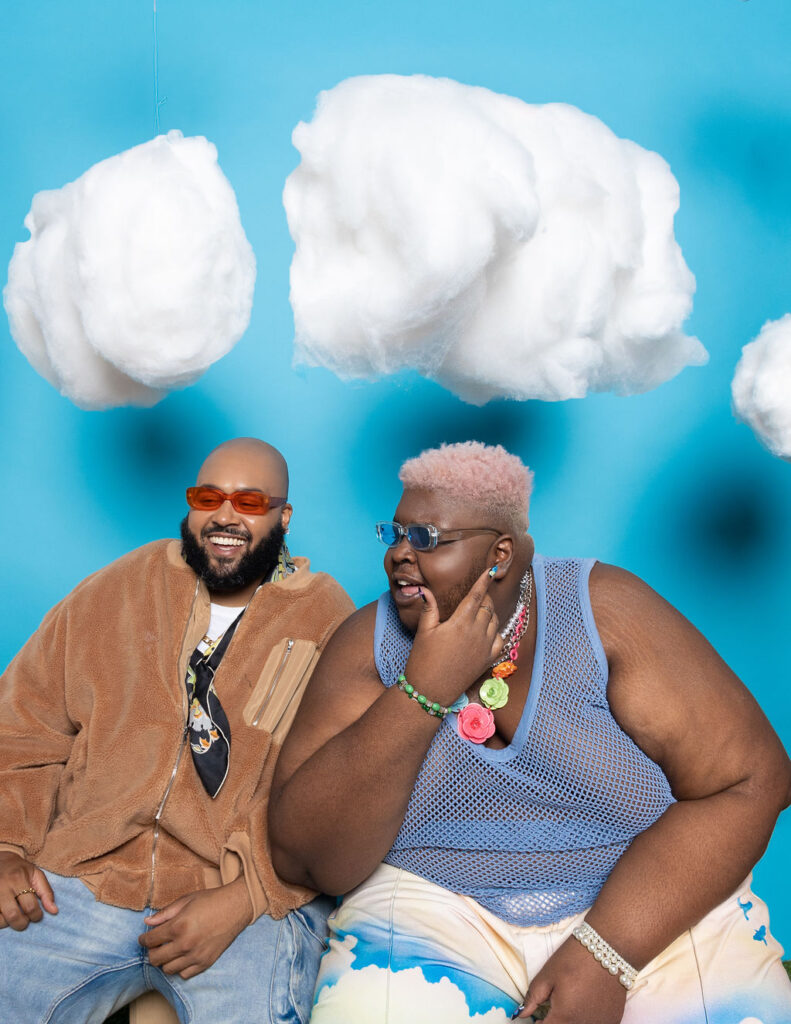 I had the chance to catch up with both of them about the album and more, check it out below!
Bryce Quartz: Hey YawnyBlew and Amir! Thanks for taking the time to speak with me today. How are both of you feeling now that your album is out?
YawnyBlew: I feel super proud and excited. This release has been a lot of fun.
Bryce Quartz: Let's get into some of the basics before we talk more about the album. How did you two meet, and what are the vibes like when you both create something new?
YawnyBlew: I recall following Amir.'s photography work and being super inspired, wanting to work with him. From there, we chatted online, and I found out he was also a producer, rapper, and songwriter. The vibes when creating have always felt fun, reminding me of when I first started songwriting in high school. I feel like we create a fun and supportive environment for each other when tracking.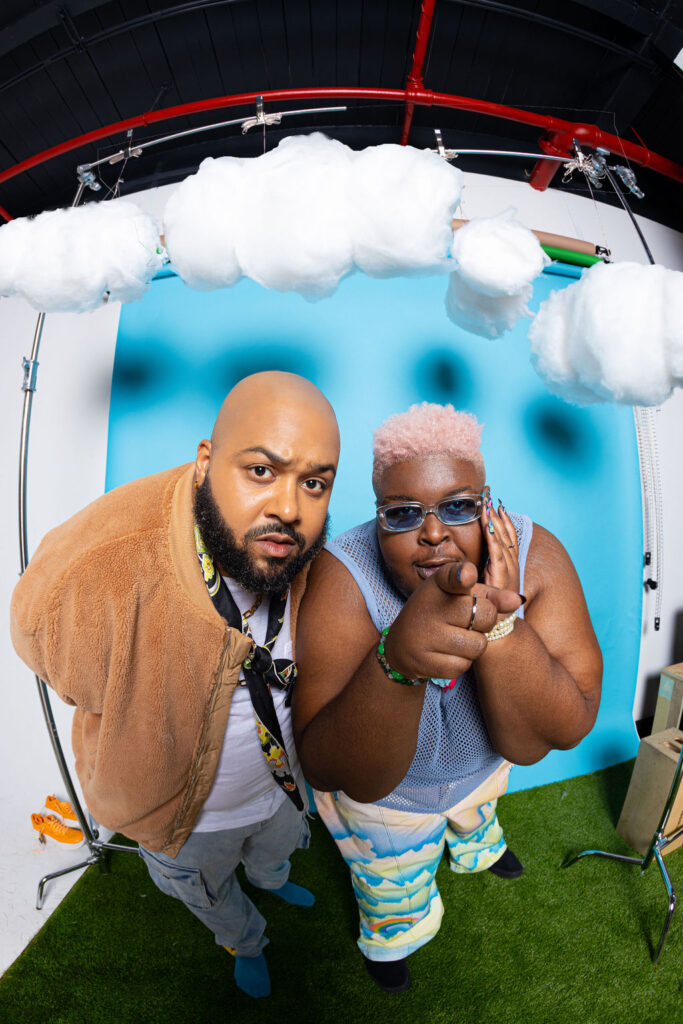 Bryce Quartz: What does a YawnyBlew x Amir. studio session look like?
YawnyBlew: Good energy. We usually show up with a mission and execute pretty quickly. Lots of laughing, lots of tangents about our favorite artists. We go live occasionally too to let people in on the fun.
amir.: Our sessions are usually fun and relaxed. We typically cut records pretty fast. We're pretty decisive with creative choices in the studio and we both push each other to give our best performance. There's an element of trust instilled in our dynamic that makes recording together effortless and fun.
Bryce Quartz: I've really enjoyed the singles you both have put out from this album leading up to its release. What was your favorite single to make together?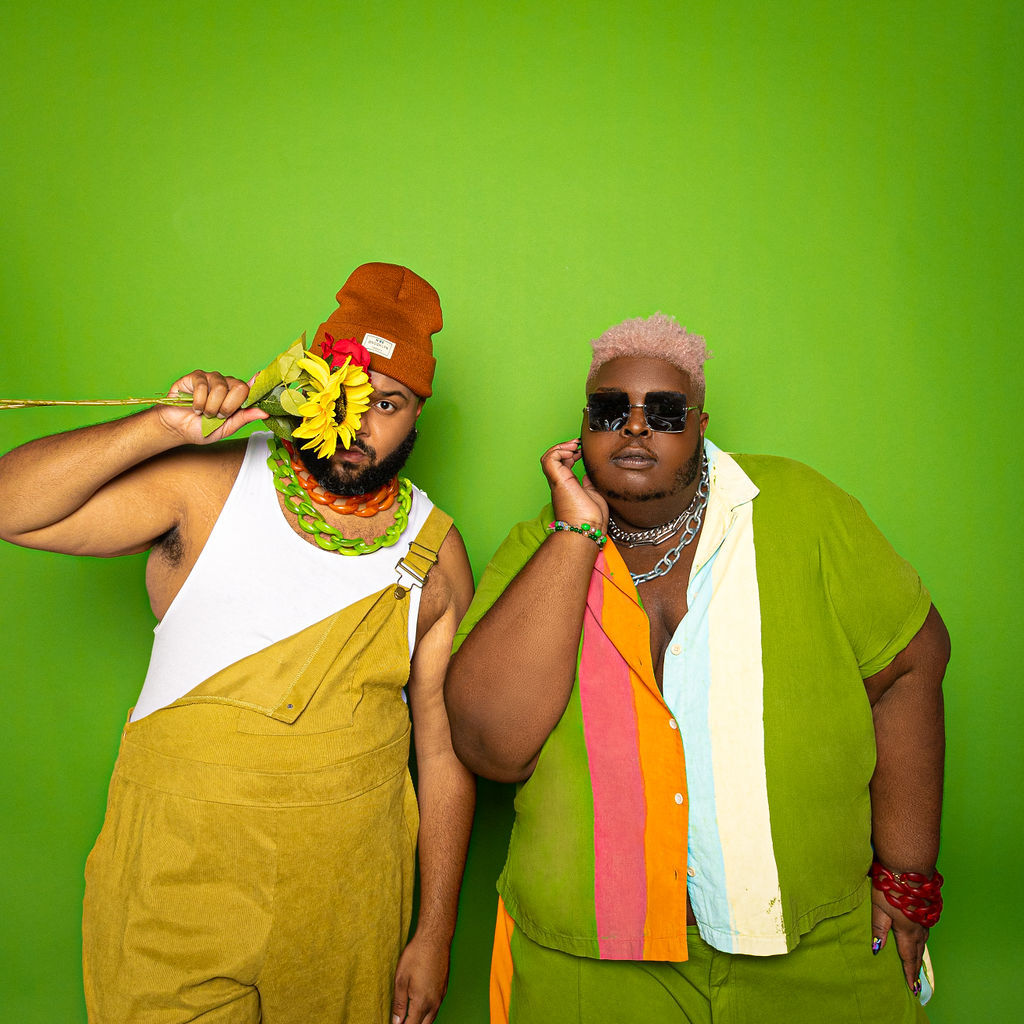 YawnyBlew: A lot of the songs we wrote separately and brought our parts to the session, so I enjoyed the ones we got to write and finish together. "DREAMBIIG" and "Fast Life" were two that we got to finish writing together, so I have the fondest memories of making them.
amir.: My favorite single to record was Curious. My collaborator and very close friend COLDPRESSEDPAPI was at our session that day, as Yawny and I were also cutting one of his records "Sm0k3". We had a pep talk the evening before. I had expressed to him I was feeling nervous about recording that day and we had a real heart to heart that got me together. I was able to tap into a version of myself and really go off in the booth that day.
Bryce Quartz: If both of you had to pick one track from the album for people to listen to, what would you pick and why?
YawnyBlew: "Fast Life" is my go-to right now. I think it's a great blend of our worlds and feels like you get two songs for the price of one. It's dark, sexy, and edgy. It reminds me of black leather and neon lights haha.
amir.: I would say "Dreambiig" because it encapsulates the energy and intention that Yawny and I put into writing and recording this project. Dont be afraid to DreamBiig. Take up space & go for your dreams.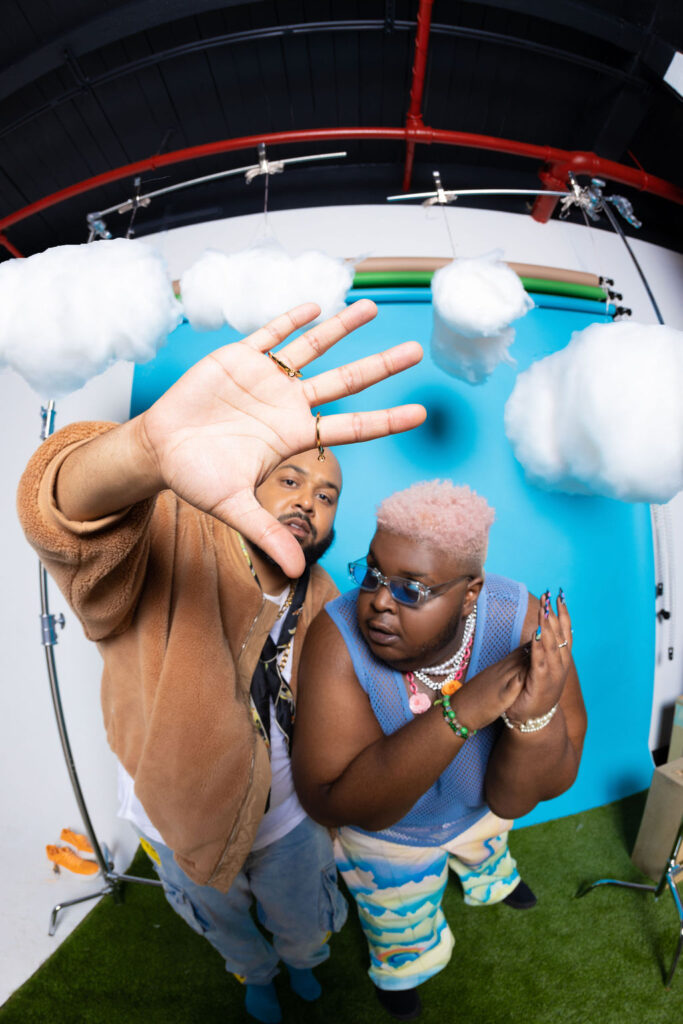 Bryce Quartz: I really love the quality and attention to detail you both put into the music as well as the rollout content on social media. What does a brainstorm session between you two look like, and how do you go about executing your ideas?
YawnyBlew: We both have such clear visions and so many references to pull from. Brainstorming is a lot of fun, and we really take our time mapping everything out. Amir introduced me to the power of Pinterest, which helps a lot when trying to pull ideas. We pull from so many of the same places that it's pretty easy to settle on something we both love.
amir.: I love creative direction so mood boarding & conceptualizing is a huge part of my process. With my background as a fashion and music photographer I am very big on details making sure the overall aesthetics feel cohesive , clean, resolved and polished. My good friend & creative director Graham Breitenstein ( Lady Gaga, Jojo Siwa) has come on board for the later half of our DREAMBIIG campaign to co-pilot with me and has been an immense asset to our team. Yawny is a genius with digital marketing & coming up with creative ways to create visual assets for socials as well as pitch decks and proposals so we're always bouncing ideas back and forth and landing at a happy medium.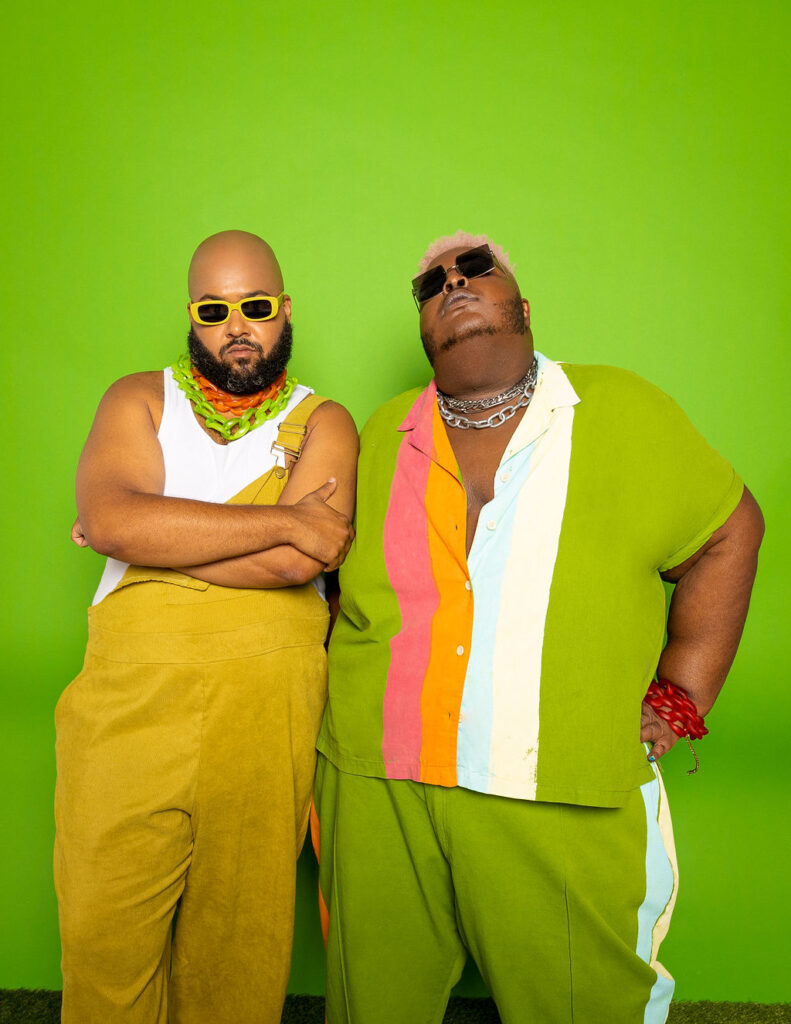 Bryce Quartz: What were some of your favorite photoshoot moments for this project?
YawnyBlew: All of the fish-eye stuff is my favorite. I really enjoyed shooting those and how they came out. Our last shoot was special because it was the largest team we had on set, and everyone felt super supportive.
amir.: Our first shoot for our Cant Compete & I Need You More campaign was perfection. The energy , the direction, and Intention paired with an epic team lead by myself and our photographer Ryan C Hamilton really brought the whole thing home. I would actually love to frame some of the images from that shoot and hang them in my home.
Bryce Quartz: What about some of your favorite behind-the-scenes moments when creating the album?
YawnyBlew: My favorite moment was piecing together our verse for "Can't Compete." I was super inspired by Redman and Method Man and felt it would be better if our parts overlapped instead of doing separate verses. When I heard it back for the first time in the studio, I knew we'd made the right choice.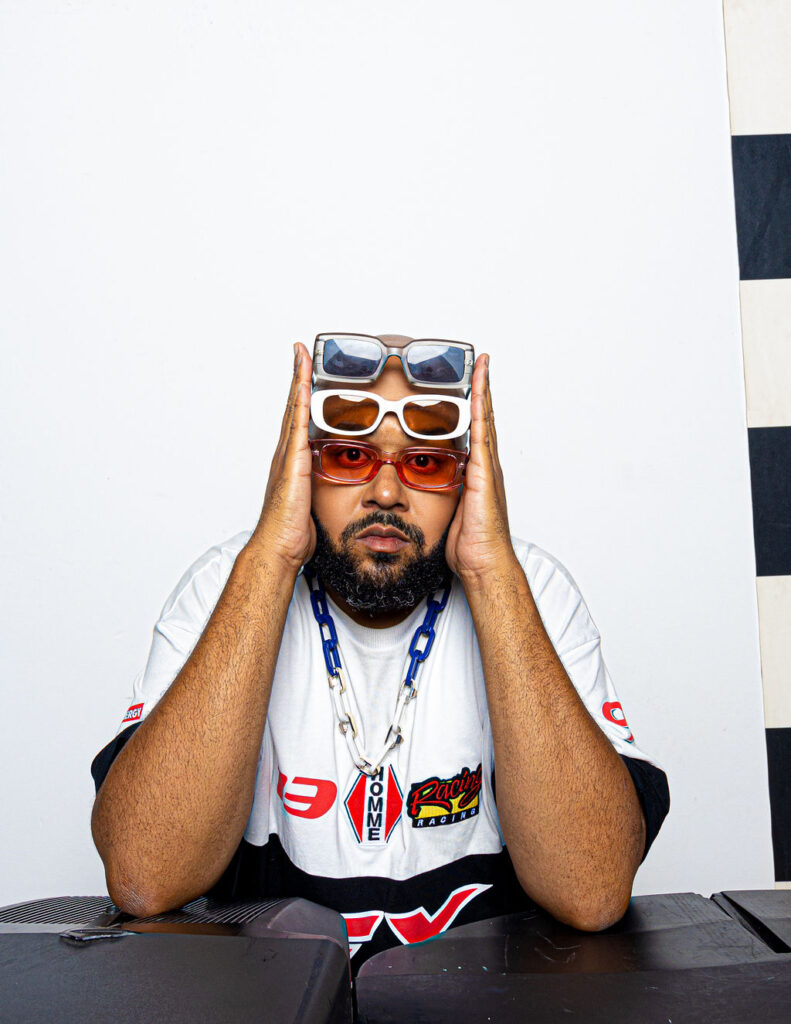 amir.: Our sessions in October of last year were filled with so many amazing moments I can't pin pinpoint one, but the overall energy was freeing. Lots of laughs and good vibes! My one regret is I wish we filmed more of the whole process of recording. I def plan to be more intentional with that next time. I Would love to let y'all in more on our process.
Bryce Quartz: Overall, what do you want your listeners to take away from this album?
YawnyBlew: I want queer people to feel empowered, I want fat boys to feel sexy, and I want everyone to shake their ass. Simple. It started off as a reflection of our journeys as queer plus-sized men of color but has ended up just being an anthem for dreamers. I want everyone to own who they are and know they're special.
amir.: Trust your ideas, go for your shit, and most importantly DREAMBIIG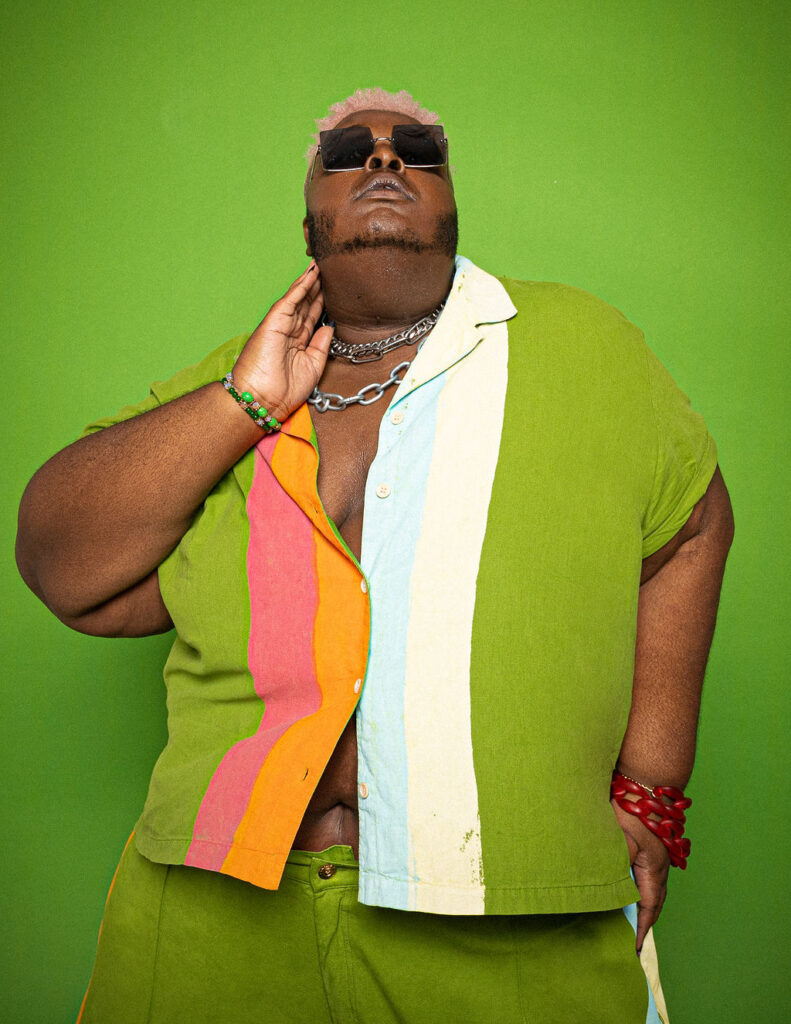 Bryce Quartz: Do you have any advice for up-and-coming artists who want to put out content but might be a bit nervous?
YawnyBlew: Just put it out. The real lessons are learned through the releases. If there is no output, you'll be robbing yourself of all the important things you only pick up while making mistakes during releases. You won't know what kind of content you like until you try making some. You won't know what kind of pictures you prefer until you book some shoots. It is a labor of love and investment, but that is the only way you grow."
amir.: Trust your ideas, go for your shit, and most importantly DREAMBIIG
Thank you both for taking the time to speak with me today!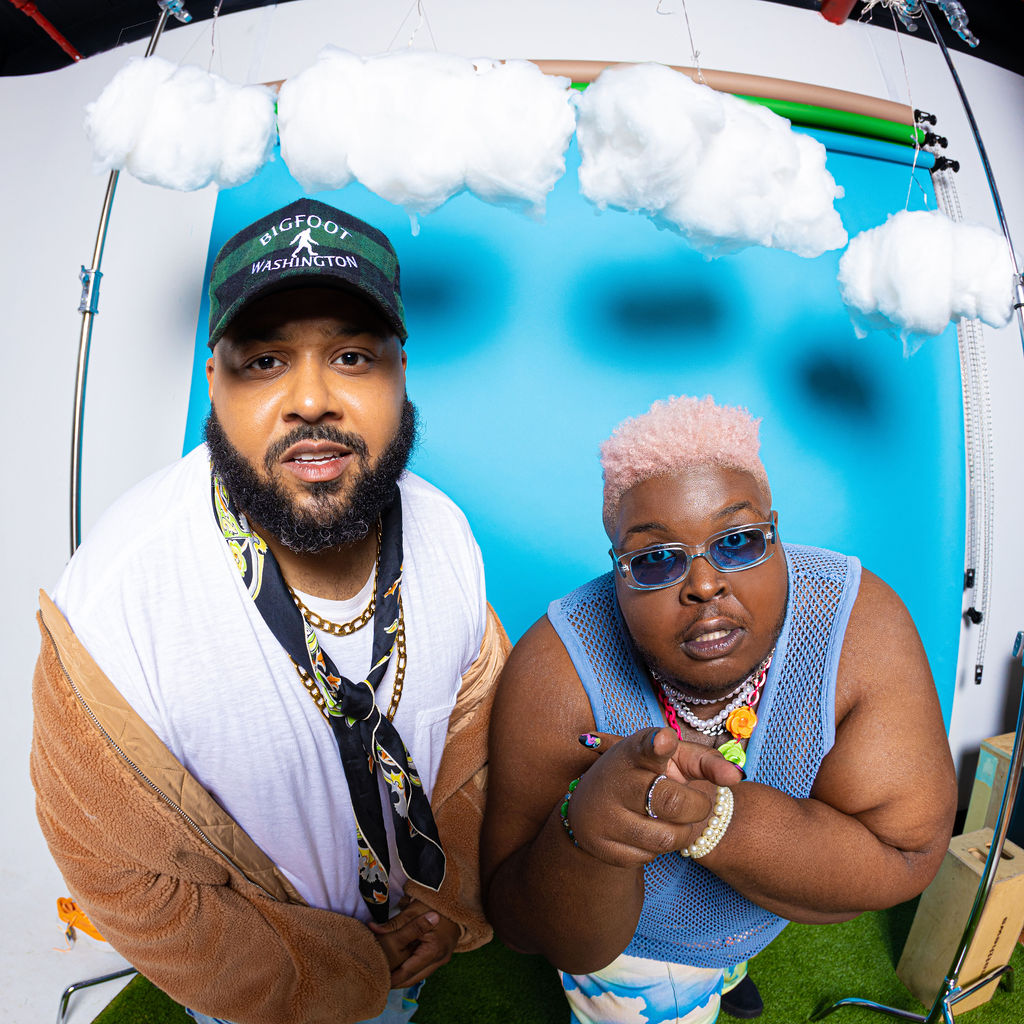 Be sure to stream "DREAMBIIG" by YawnyBlew & amir. on all platforms now, and give them a follow on social media to keep up to date with them!
YawnyBlew
Instagram Twitter Tik Tok Website
amir.
Instagram Twitter Tik Tok Website