World Bear Weekend 2022 brings 'Heroes and Villains' to Orlando!
Are you a hero or a villain? Whatever the case, you can play your part at World Bear Weekend 2022!
It has been announced that the 4th annual World Bear Weekend will be taking place in Orlando, Florida from September 22nd through the 25th, 2022. Enjoy an amazing weekend full of fun, fur, and frolic at the Doubletree by Hilton Orlando at SeaWorld.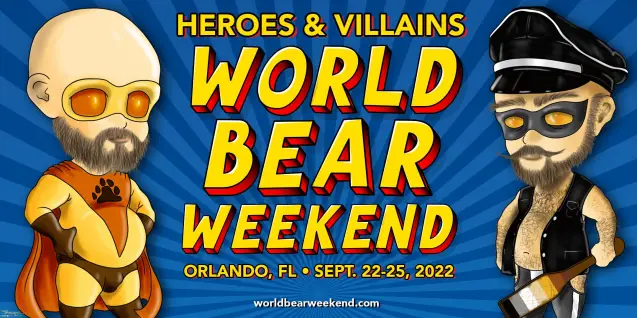 Attendees can action-packed expect an action-packed schedule filled with fun, food, cocktails, vendors, educational workshops, and exciting excursions to area attractions. Special events include the Superheroes and Villains Costume Dance Party, the Jocks and Socks Party, late night entertainment, private pool parties, interactive games and mingling activities, and a special comedy show performance by comedian Brad Loekle.
In addition to the wild weekend of fun, World Bear Weekend will also be hosting the annual World Bear and Pet Contest. The Contest will take place in three parts: Part 1 on Thursday, September 22nd, Part 2 on Friday, September 23rd, and a Finale on Saturday, September 24th.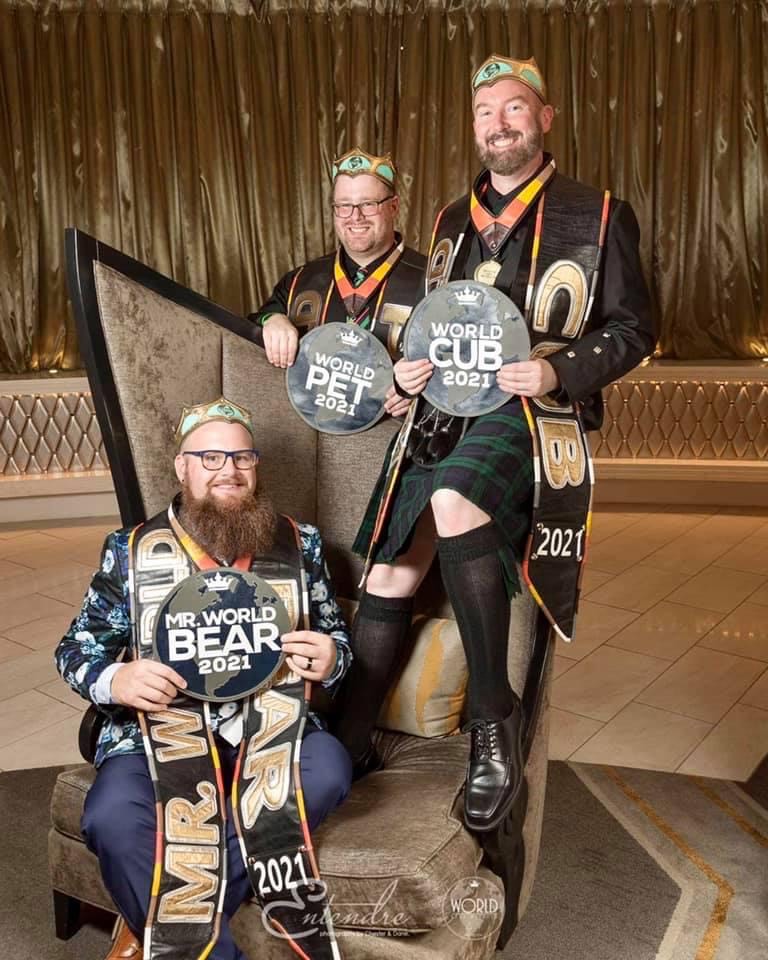 Set on 28 acres of lush grounds adjacent to SeaWorld Orlando, the Doubletree by Hilton Orlando at SeaWorld is a 3 minutes' drive from Interstate 4. Flat-screen TVs and WiFi are offered in each room, as well as sophisticated decor and custom-designed beds. Low-allergy rooms are available. All suites add separate living rooms, plus some feature kitchenettes.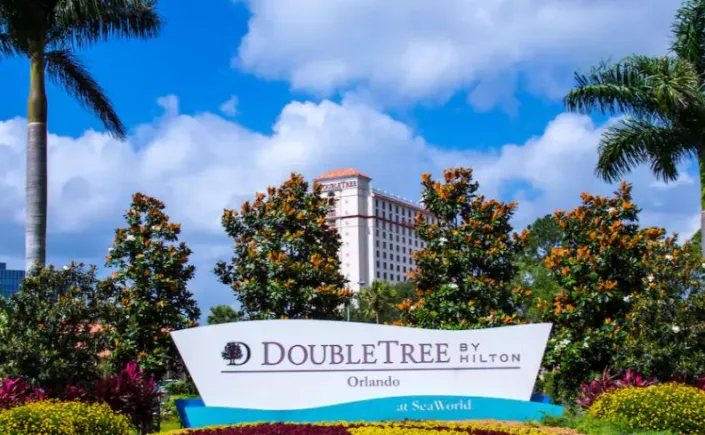 A Balinese-style restaurant and bar offers buffet breakfast and all-day a la carte meals, plus there's a deli and two bars (one poolside). There are also two outdoor pools and a fitness center. Other perks include a free theme park shuttle, over 80,000 square feet of meeting space and a business center.
CLICK HERE to book your hotel reservations at the Doubletree by Hilton Orlando at SeaWorld!
---
Registration and Passes
Registration for the 4th annual World Bear Weekend in Orlando is NOW OPEN! Get a full weekend pass, starting at $119, today! If you aren't able to attend all of the events included in a weekend pass, then day passes and single event passes will be available at the door.
The full weekend passes include:
Private Outdoor Pool Parties Each Day/Evening
Themed Dance Parties on Friday & Saturday Evenings
Free Cocktail Parties Throughout the Weekend
4th Annual "World Bear & Pet" Contest & Awards
Exciting Interactive Games & Mingling Activities All Weekend
Lunches on Friday & Saturday Included (Standard & VIP Only)
Dinner Buffet Included for ALL Pass Holders
Food Truck on-site for late-nights + Late Night Cocktail Parties
Optional Outings to Theme Parks & Area Attractions
Educational Workshops All Weekend
On-Site Beer & Wine Tasting (additional $15 fee)
Awesome Vendor Market
And so much more!!!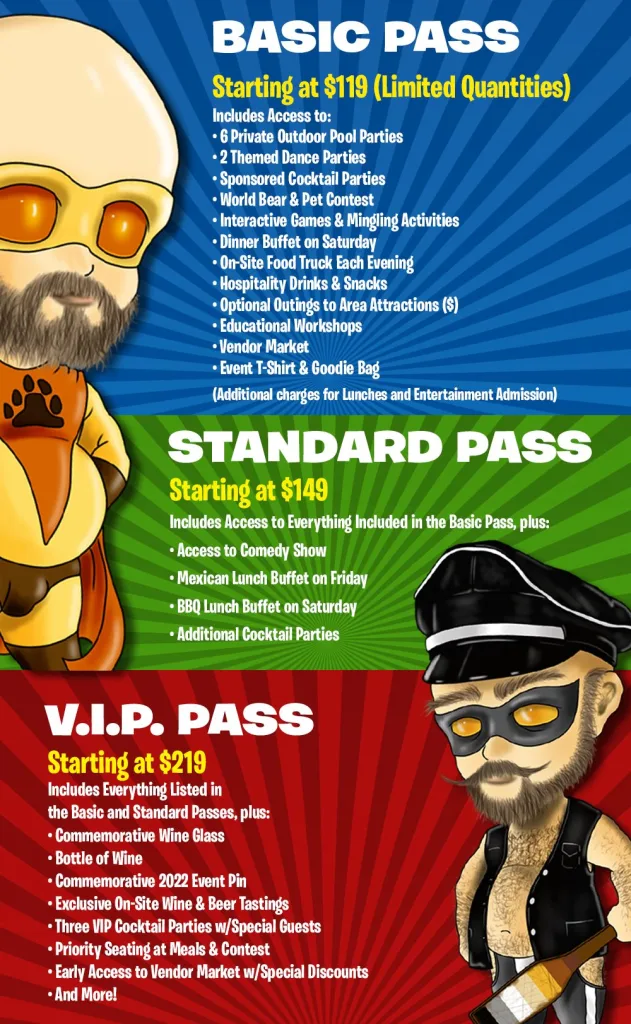 You can find more information about event registration, hotel reservations, contest rules & application, and volunteer/sponsorship opportunities at worldbearweekend.com.
Follow World Bear Weekend on Facebook and Instagram.