Why you should purchase a Sydney WorldPride travel package now!
You should Book a Sydney WorldPride travel package now! Then you can travel stress-free and purchase one of several packages offered that also include cool perks!
Are you thinking about going to Sydney WorldPride 2023 (February 17 – March 5, 2023) and joining the thousands of other LGBTQ+ revelers for the first global Pride event in the southern hemisphere? Well, you should definitely consider booking one of several featured packages available before November 30, 2022! Select featured packages include a 10-day, 7-night itinerary including airfare, starting at the price of $3,499.
One of the best parts about buying a WorldPride travel package is that it gives you access to WorldPride events that are currently sold out, including the Live Proud: Sydney WorldPride Opening Concert featuring Pop Diva Kylie Minogue. So, take the stress out of planning your trip of a lifetime to Sydney and purchase a WorldPride travel package.
Oh, and by the way, Qantas Airlines is the official airline for Sydney WorldPride 2023, and your travel package can include the Qantas WorldPride flight. Click here to get the details!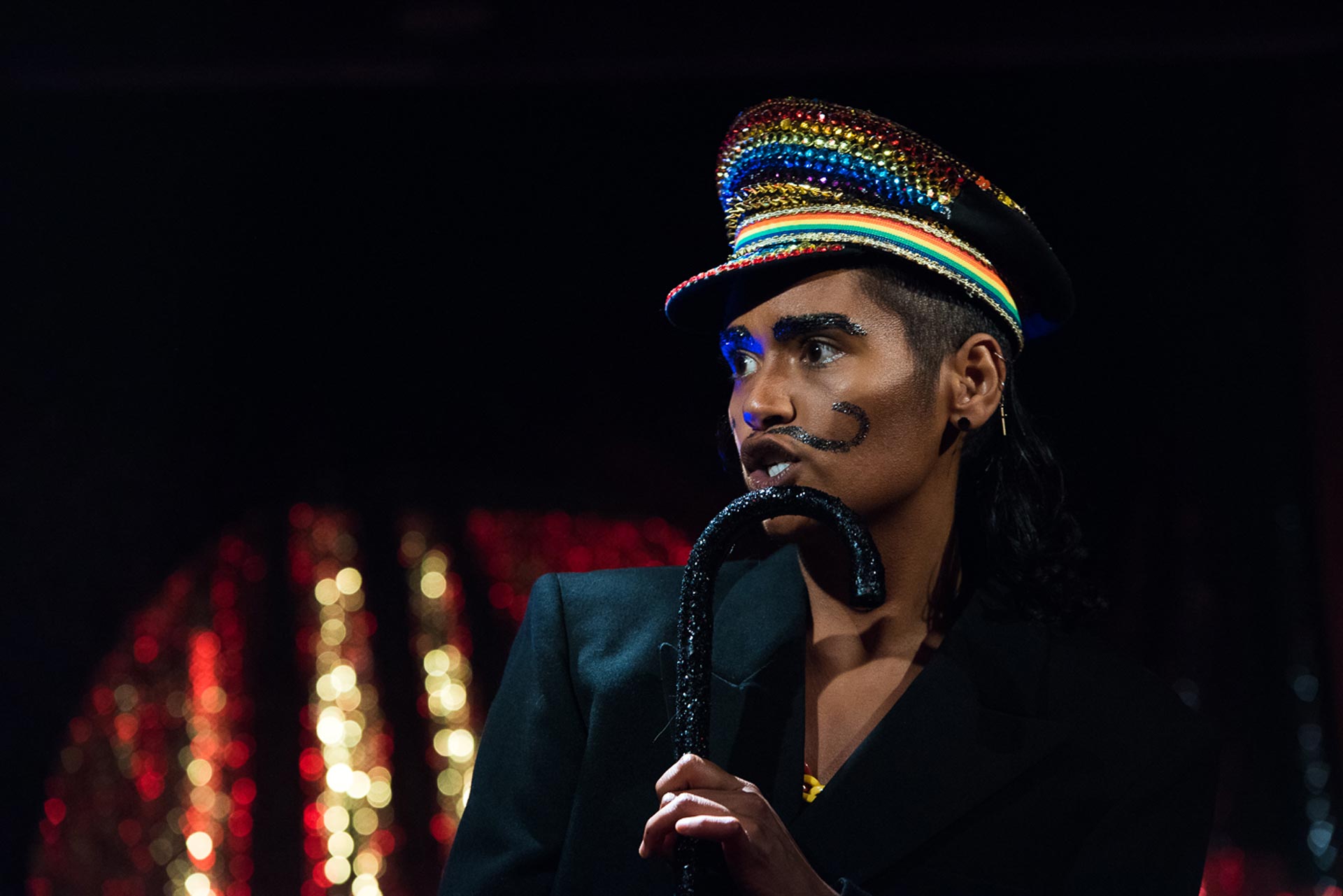 Why Sydney Was Chosen as the WorldPride Host City
It's not a surprise that Sydney was chosen as the destination for 2023 WorldPride. The city is known as a beacon of queer inclusivity in the South Pacific as well as around the world. As a matter of fact, according to a 2019 Pew Research Study, LGBTQ+ acceptance among the population in Australia is 81 percent versus 73 percent in the U.S. So, as you can imagine, event organizers are ready to welcome all travelers to Sydney and New South Wales (NSW) and ready to celebrate its position as the country's most diverse, inclusive, and proud LGBTQIA+ city!
And don't just invite your chosen fam to tag along on this trip to witness this epic global event, invite your LGBTQ+ allies, too! Expedia's 2022 Inclusivity Report revealed that 7 in 10 U.S. consumers would choose a destination that is inclusive to all types of travelers, even if it's more expensive. So, why not invite your ally besties to see the beauty of Sydney's multicultural vibe? The more, the Mary-er!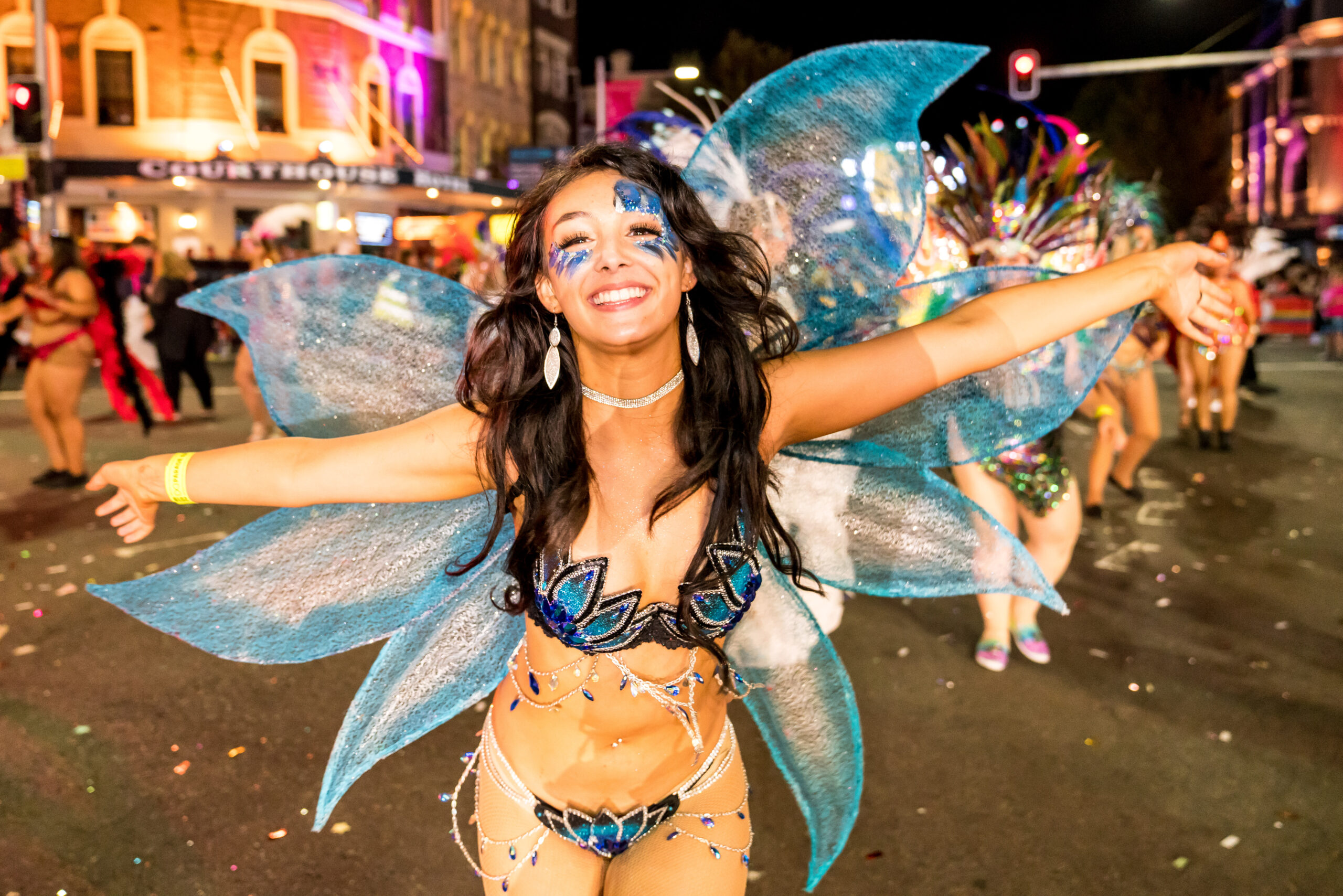 Experience a Milestone Event for Queer Culture Down Under
Sydney WorldPride 2023 marks an important pivotal point for not only Sydney's LGBTQ+ community but queer communities throughout Australia. As mentioned before, 2023 will be the first time the event will be hosted in the southern hemisphere, and for Australia, WorldPride is the culmination of LGBTQ+ activists and allies' hard-fought, inclusive movement for LGBTQ+ rights. And 2023 also marks Australia's 50th anniversary of the first Gay Pride Week, the 45th anniversary of the first Mardi Gras Parade (and its return since pre-pandemic), as well as the 5th anniversary of Australian marriage equality. You know that Aussies are ready to turn up and celebrate, so why not join them?

Purchase a Sydney WorldPride Package
Don't stress out about planning a trip on your own to Sydney and purchase a WorldPride travel package available now for those of us who live outside of Australia. Again, purchasing these packages is the only way to ensure access to official WorldPride events, including the largest beach party held on Bondi Beach. So, save your stress for deciding the fabulous, festive accessories you want to pack on your amazing travel experience in Sydney.
For more information about WorldPride travel packages, visit https://sydneyworldpride.com/travel-providers/.