Who's That Bear?: Pit Crew Bear from 'Down Under'
Season Two of RuPaul's Drag Race Down Under started airing new episodes on July 30, 2022. I admit I wasn't hearing much about it until someone brought the Pit Crew to my attention, and the fact that they seem to have a Bear on the loose!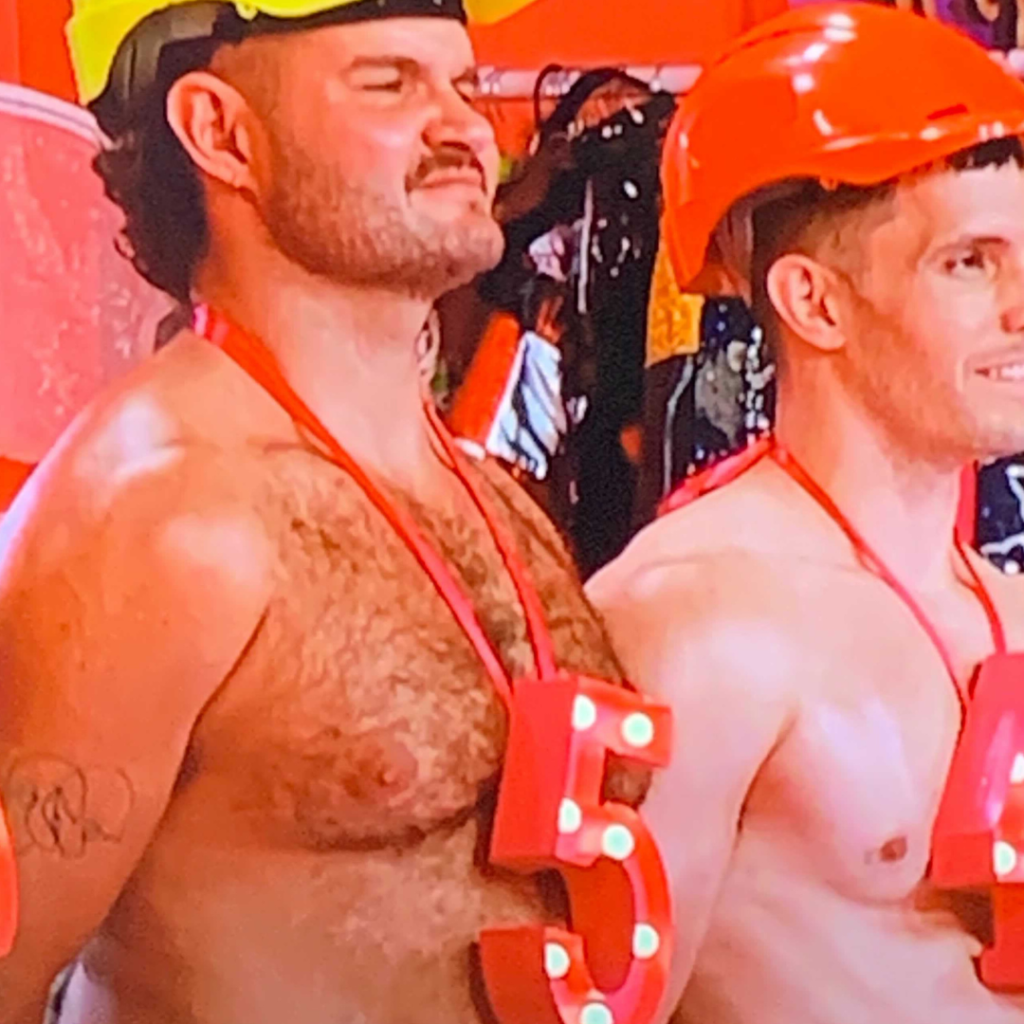 Yes, in Episode Three of Down Under, entitled "A Bottomless Brunch", the queens were paired up as they attempted to harness their hosting skills in a Drag Brunch style challenge. The mini-challenge in this episode involves trying to figure out what members of the Pit Crew have hidden in their shorts, but one member of the crew stood out – or should I say, "stood up" – from the others.
Number 5 was definitely the beariest of them all, and yes he had the Bears' full attention. After our team did a little digging, we discovered that the Bear in question appears to be Ben Payne (@_drpayneo_ on Instagram) of New Zealand. We're not sure if he's a model or a doctor, but we do know he seems to be a happy Guncle, he loves animals, and he's SMOKING HOT! Tthis sexy, hairy hunk definitely has many of the Bears asking… Who's THAT Bear?
As soon as we have more information about this hot guy, we'll let you know. Until then, just go give him a follow on Instagram and enjoy the view!
Watch Season Two of RuPaul's Drag Race Down Under on Stan in Australia, TVNZ+ in New Zealand, WOW Presents Plus in the U.S., and BBC iPlayer in the U.K.