WHO declares Monkeypox public health emergency, LGBTQ orgs ask CDC to expand testing, vax
The World Health Organization has declared the monkeypox outbreak to be a public health emergency of international concern.
The decision was announced on July 23 after WHO convened its second emergency committee meeting on the virus outbreak on Jul. 21. While WHO came to the consensus after considering the elements that determine whether or not an outbreak constitutes a public health emergency, WHO Director-General Tedros Adhanom Ghebreyesus stated: "For the moment this is an outbreak that's concentrated among men who have sex with men, especially those who have multiple partners. That means this is an outbreak that can be stopped with the right strategies in the right groups."
It comes as Equality California, LA LGBT Center, National Center for Lesbian Rights, and San Francisco AIDS Foundation also call for renaming virus to reduce stigma.
A coalition of LGBTQ+ legal and health organizations have sent a letter to the Centers for Disease Control and Prevention (CDC) demanding the implementation of a more robust federal response to the burgeoning spread of the Monkeypox Virus (hMPXV) – including greatly expanding access to testing, gaining wider access to available vaccines, and renaming "monkeypox" to "hMPXV" to combat stigma.
SEE: Open Letter to CDC Regarding Testing and Vaccine Access and hMPXV Renaming
The open letter was signed by Equality California, the Los Angeles LGBT Center, the National Center for Lesbian Rights, and San Francisco AIDS Foundation.
As of July 19, 1,972 cases of hMPXV were reported in the United States – with 267 cases in California alone – mostly amongst gay and bisexual men, men who have sex with men (MSM), and the transgender community. The rate of infection and unmet needs will slowly push California to become the epicenter of the Monkeypox virus. Though hMPXV is known to have a short incubation period and is not fatal, fear of the virus is growing.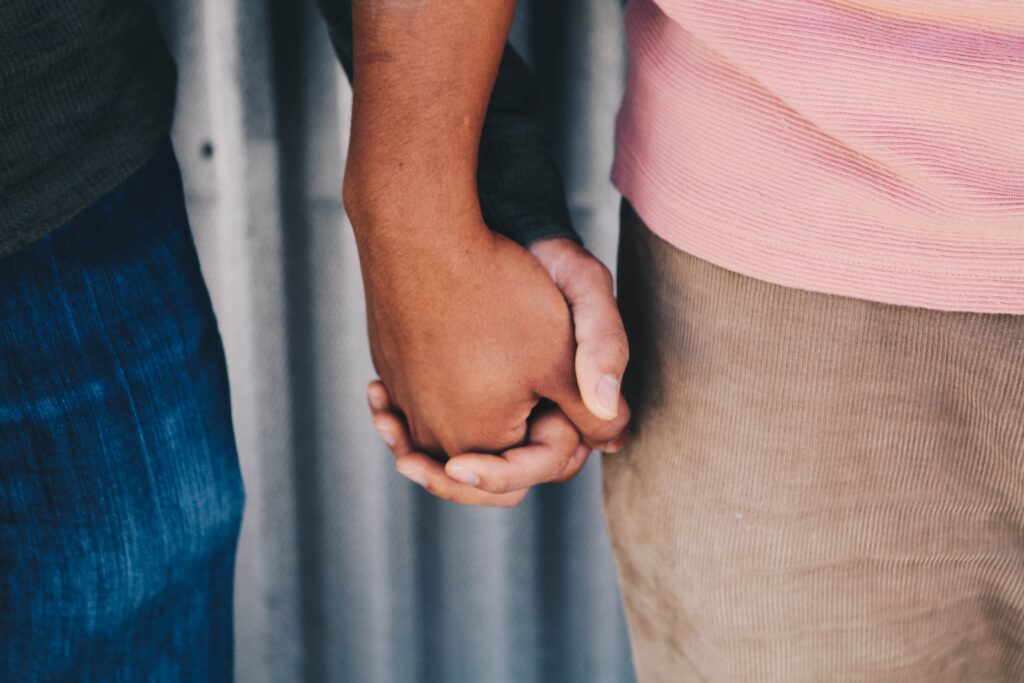 "From the AIDS crisis to COVID-19, we have witnessed what happens when public health leaders at all levels act too slowly to protect the LGBTQ+ community. While anyone of any sexual orientation can get Monkeypox (hMPXV), the fact is that, for now, this outbreak continues to grow and particularly threatens gay and bisexual men here in California and across the country. It is imperative that the Department of Health and Human Services and the Centers for Disease Control and Prevention do their part to secure testing, vaccination and necessary resources to combat this public health crisis and that the state and local agencies get vaccines in arms as quickly as possible," said Equality California Executive Director Tony Hoang. "We cannot simply watch the spread of this outbreak when there are tests and vaccines already developed for health care providers to distribute. Lack of urgency and resources will continue to put the health and wellbeing of our community at risk, and that is inexcusable."
"We, at the Los Angeles LGBT Center, are fearful that the government's history of not taking the necessary action to protect the LGBT community when facing a public health threat is repeating itself with the current Monkeypox response," said Joe Hollendoner, CEO of the Los Angeles LGBT Center. "Unlike with HIV/AIDS or the start of COVID-19, a vaccine to protect our community exists for hMPXV, and the CDC's handling of dose acquisition and distribution has not only placed gay and bisexual men and transgender women at risk but it has added to the fear and confusion our community is presently experiencing. If the CDC and local public health departments don't take more immediate action, then we will lose the opportunity to prevent the current surge from becoming a long-standing epidemic that LGBTQ+ people must burden. A continued lack of urgency will not be tolerated."
"As we continue to see cases of hMPXV nearly double week-after-week in major cities across the country, it is clear that we need a robust Federal response from the CDC to stop the spread of this virus – and we need it immediately," said Christopher Vasquez, Director of Communications for NCLR. "After facing greatly disparate impacts on the LGBTQ community during both the HIV/AIDS epidemic and the COVID-19 pandemic, we are demanding that the Federal government take action to stop the spread of hMPXV and protect the health of LGBTQ individuals now."
"We are seeing the number of hMPXV cases in San Francisco increase, and are facing a swell of demand from the community for the Jynneos vaccine," said Tyler TerMeer, PhD, CEO of San Francisco AIDS Foundation. "We have already administered nearly all of the doses that have been provided to our clinic, and will still have approximately 3,600 people on our waitlist. We continue to call on the federal government and the California Department of Public Health to allocate and distribute additional vaccine doses, and do so quickly."
About the Organizations
Equality California is the nation's largest statewide LGBTQ+ civil rights organization. We bring the voices of LGBTQ+ people and allies to institutions of power in California and across the United States, striving to create a world that is healthy, just, and fully equal for all LGBTQ+ people. We advance civil rights and social justice by inspiring, advocating and mobilizing through an inclusive movement that works tirelessly on behalf of those we serve. www.eqca.org
Since 1969, the Los Angeles LGBT Center has cared for, championed, and celebrated LGBT individuals and families in Los Angeles and beyond. Today the Center's nearly 800 employees provide services for more LGBT people than any other organization in the world, offering programs, services, and global advocacy that span four broad categories: Health, Social Services and Housing, Culture and Education, Leadership and Advocacy. We are an unstoppable force in the fight against bigotry and the struggle to build a better world; a world in which LGBT people thrive as healthy, equal, and complete members of society. Learn more at www.lalgbtcenter.org
The National Center for Lesbian Rights (NCLR) is a national legal organization committed to advancing the human and civil rights of the lesbian, gay, bisexual, transgender, and queer community through litigation, public policy advocacy, and public education. Since its founding, NCLR has maintained a longstanding commitment to racial and economic justice and the LGBTQ community's most vulnerable. www.nclrights.org
San Francisco AIDS Foundation promotes health, wellness, and social justice for communities most impacted by HIV, through sexual health and substance use services, advocacy, and community partnerships. Ultimately, we strive for a day when: race is not a barrier to health and wellness; substance use is not stigmatized; HIV status does not determine quality of life; and HIV transmission is eliminated. In 2022, SFAF commemorates 40 years of service to the community. Learn more at www.sfaf.org
This article was originally published on our sister site, Queer Forty.