Western Xposure invites the Bears to get naked for Xmas
Christmas means a lot of things to a lot of people and as such it's celebrated in vastly different ways, especially among queer people. Some people love to get together with family and friends and some…don't. As such, we have been on the lookout for alternative ways for Vacationers to spend the holidays like with Cinq & Sept in the south of France, and now perhaps with Western Xposure in Southern California for all you bears and admirers out there.

Western X-Mas: Holiday Bear Retreat is intended as a home for the holidays for everyone needing one. Whether you have nowhere to go, too many places to go, or just need a year off they've got you covered. The organizers of Western Xposure are inviting you to join them at CCBC Resort, just outside of Palm Springs, to celebrate the holidays naked and full of food, as is their custom! Instead of an awkward family dinner, attendees will instead be hanging in the pool, hot tubs, and steam room with gorgeous men from December 23-26.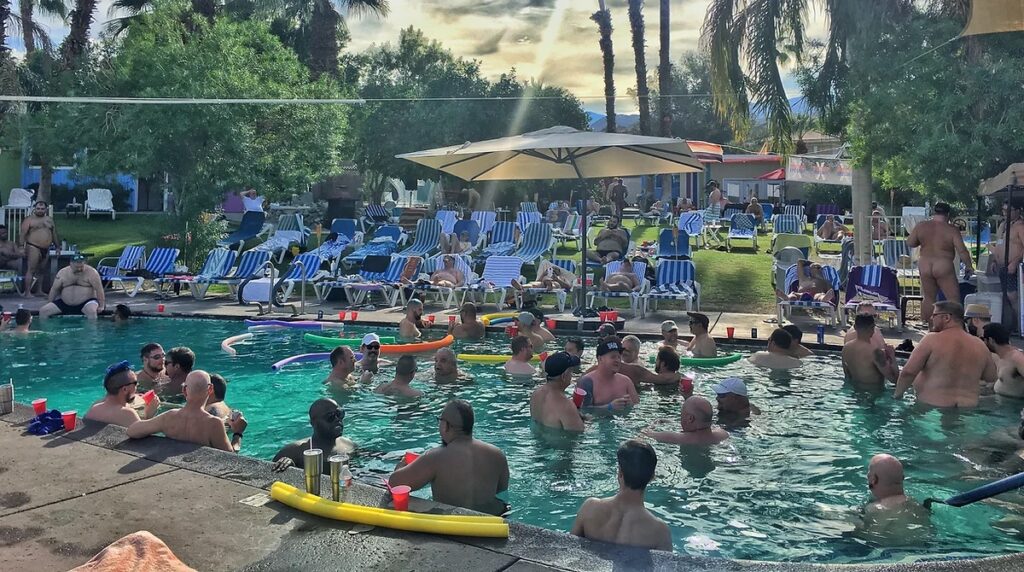 This festive holiday event is being put on by Bear Naked Weekends and SoCal Bear Events. They stipulate that all are welcome to join the party but that it is bear themed and leans into body and sex positivity. Those wishing to attend should be aware of that and will be expected to conduct themselves with kindness and respect towards the other guests. Any violators of the safe space being created will be asked to leave. Also, nudity is encouraged but by no means required.
Approximately 100 men are expected to attend Western X-Mas which is lower than a typical Western Xposure event, but plenty enough to keep your stockings stuffed and Yuletide gay.

Scheduled events:
Thursday, December 23: Check in and "Meat & Greet" the men you'll be spending the weekend with.

Friday, December 24: During the day, it's time to swim, cruise, and play. In the evening, you'll head over to the Barracks for a Sexy Santa Bar Night from 8 pm – 2 am.

Saturday, December 25: There's a "Naughty List" pool party and a hot tub skinny dip with DJ Marcos Moreno. Later that night, you'll all gather to share food at the Christmas Potluck and have a White Elephant Gift Exchange (bring a $25 gift). Afterward, cruising shenanigans will re-commence.

Sunday, December 26: More pool and hot tubs on Christmas day, as baby Jesus intended.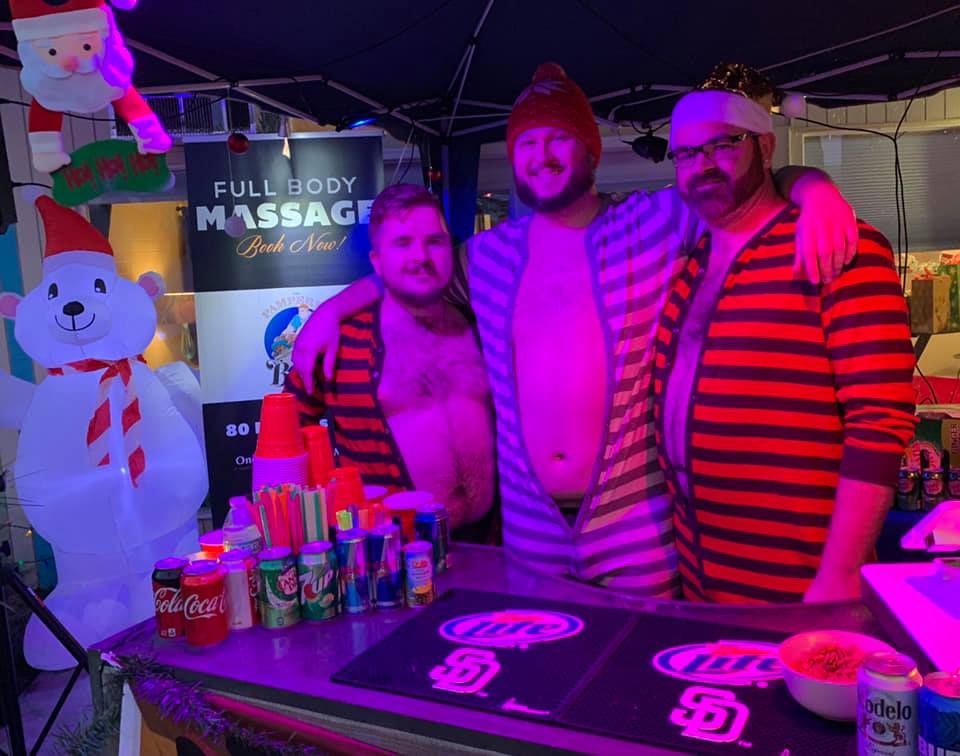 Ticket Info
If you have a room at the CCBC Resort, it includes two free event passes. If you have more than two people in your room, you will need to buy a Gold pass for them.
Anyone not staying at the resort will need to purchase one of the Event Passes below:
GOLD PASS: All four days for $175
SILVER PASS: Three days (Fri-Sun) for $135
SINGLE-DAY PASS: One day only for $50

Add-Ons
Weekend Cabanas
Reserve a cabana for the weekend for you and your friends to use 9 am-2 am. Cabanas include a 10×10 pop-up shade canopy on the grass with two chairs (you may bring extra chairs). Decorate it for the holidays! It's your spot Thurs-Sun.
*** All guests will need to provide valid ID and proof of vaccination for Covid 19. ***
For more information check out their event page here.