Watch the trailer for LGBTQ+ dark comedy 'Waking Up Dead'
Breaking Glass Pictures is proud to announce the North American release of award-winning writer/director Terracino's ("Elliot Loves") latest feature, Waking Up Dead.
Starring Gabriel Sousa (Westworld), Judy Geeson (To Sir, With Love, Mad About You), and Traci Lords (Cry-Baby, Melrose Place), Waking Up Dead held its World Premiere at Cinema Diverse/Palm Springs LGBTQ Film Festival where it took home multiple awards including Festival Favorite and Director's Choice, and went on to play Tampa International Gay and Lesbian Film Festival.
The film is now available on DVD and VOD, digital platforms including iTunes, Amazon Prime Video, Google Play, Vudu, Vimeo, and local cable and satellite.
Waking Up Dead focuses on Gabriel Sousa as 35-year-old hard-partying, self-absorbed Danny Maldonado, a once-promising Hollywood actor who has hit rock bottom. But when he's called in to audition for the lead role in the hottest new pilot in Hollywood, Danny sees it as his shot at redemption. Judy Geeson, in her first major screen role in years, co-stars as Lila, the former actress turned real estate agent who senses that Danny is spinning out of control and tries to intervene. Finally, Traci Lords plays Phyllis, Danny's caustic grade-B agent who drops by to explain to Danny just why there are so many assholes in the world.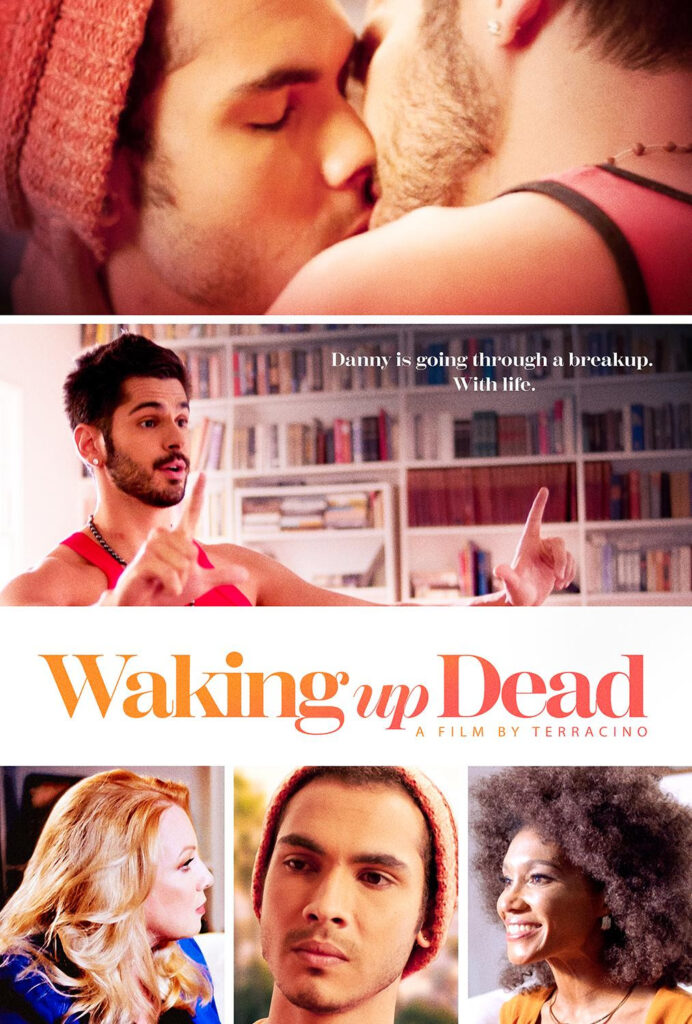 Waking Up Dead is written and directed by Terracino, whose prior feature "Elliot Loves" played Outfest and over 75 other festivals worldwide and was picked by HBO and HBO Latino for exclusive cable and streaming. His short, "My Polish Waiter," played Sundance and New Directors/New Films.
Jupiter J. Makins, Patricia Mckenzie, Joe Bohn, Emmi Grullon, Rich Wolff and Terracino produce. Wolff's company, Breaking Glass Pictures, is distributing. The film was cast by Barden/Schnee (The Help, Boys Don't Cry, Dallas Buyers Club).
"We are thrilled to have Terracino's latest film as part of the Breaking Glass library'" said Wolff. "Shooting a film during the height of COVID was certainly a challenge, and "Waking Up Dead" is a testament his skill as a director."
This article was originally published on our sister site, Queer Forty.