Watch 'Nana's Boys', a drama about Black love on demand this month!
Breaking Glass Pictures has announced the North American release of the LGBTQ+ festival darling NANA'S BOYS directed by Ashton Pina. The film will arrive on VOD, digital on February 7 and DVD February 23.
"Upon seeing Nana's Boys, I knew that the film was very special", said Rich Wolff, CEO at Breaking Glass Pictures."Director Ashton Pina's character study of two imperfect lovers holds your attention from beginning to end with twists and turns."
Nana's Boys is an intimate peek into the relationship of Amari and Q. On the morning of his 30th Birthday, Amari struggles to make decisions on what's next and defining his purpose. Q is on track to become the youngest partner at his law firm and plans an elaborate soiree to celebrate this milestone of his long-time partner. The day takes a rattling turn when an explosion cuts off utilities across New York City and forces the city into a mandatory lockdown. Their relationship is tested as the couple grapples with memories that could shatter their plans altogether.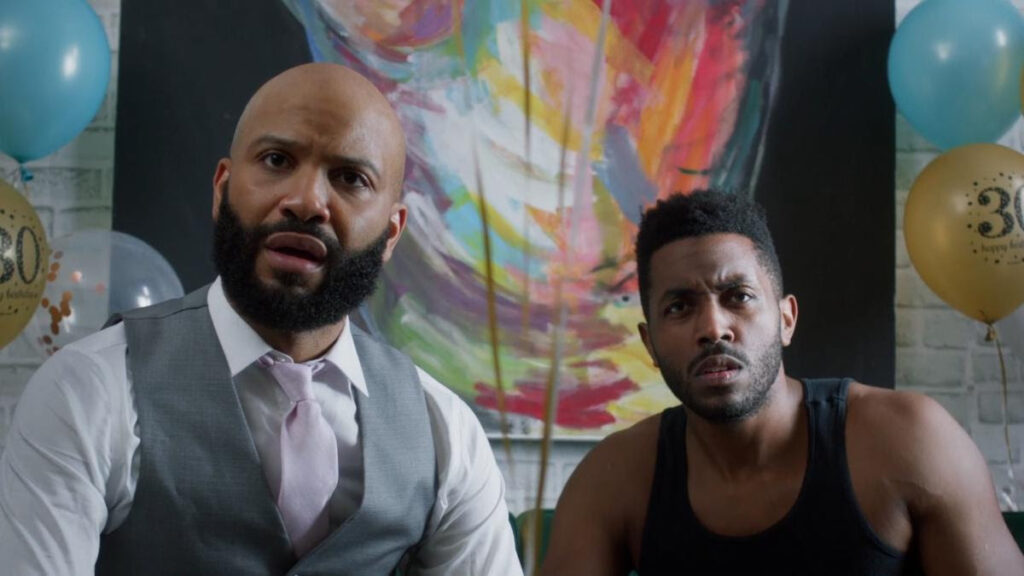 "I deliberately wanted to shine my lens on a relationship of Black gay men, a rare pairing in media", said Pina. "The journey of Amari and Q deserves to reach as wide of an audience as possible and I'm confident we'll shatter expectations."
NANA'S BOYS world premiered at the 2022 Inside Out Film Festival, and went on to play Reeling 2022: The 40th Chicago LGBTQ+ International Film Festival, Newfest, aGLIFF's Prism LGBTQ+ Film Festival, Out on Film Atlanta, and took home the coveted Best Narrative Feature award at both the Black Alphabet Film Festival and the Baltimore International Black Film Festival. The film stars David J. Cork and Jared Wayne Gladly.
"With a storied history of partnering with diverse Queer filmmakers like Patrick Ian-Polk, Terracino and Scud, it's an extraordinary opportunity to join the BGP family with my first feature."
NANA'S BOYS will arrive February 7 VOD/digital platforms including iTunes/Apple TV, Amazon Prime Video, Google Play, Vudu, Vimeo, and through local cable & satellite providers, and on DVD February 23.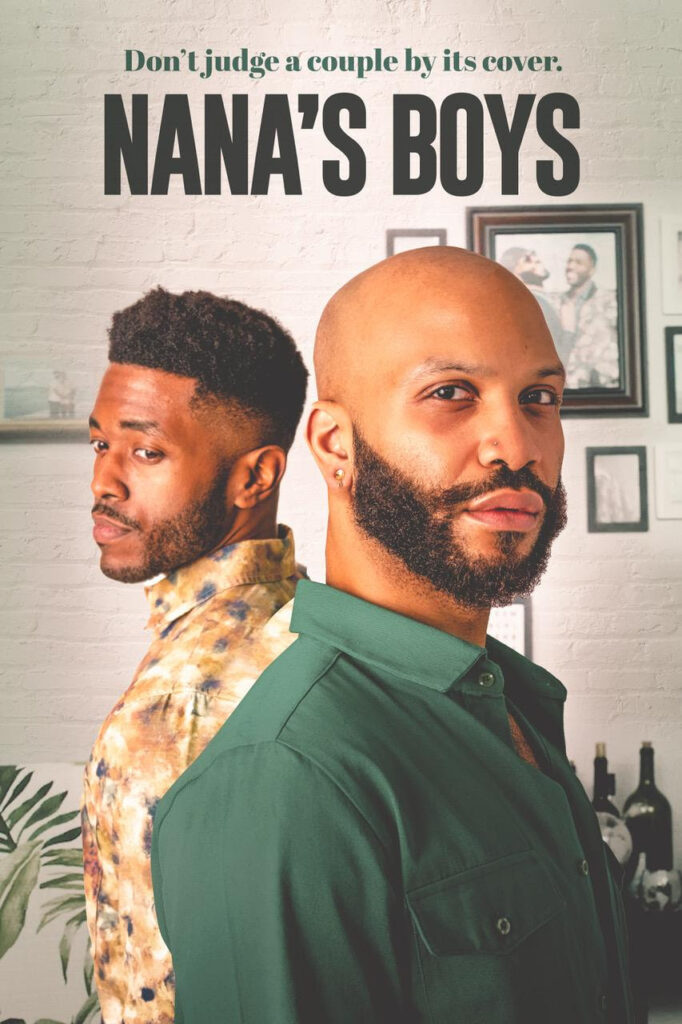 Watch the trailer below!
---
ABOUT BREAKING GLASS PICTURES
Founded in 2009 by industry veterans Rich Wolff and Richard Ross, Breaking Glass Pictures is a film distribution and media company that focuses on releasing unique and visionary independent films, inclusive of all genres, from around the world. In addition to theatrical, DVD, digital, and Video-on-Demand releases in North America, Breaking Glass functions as an international sales agent in all film markets, a producer of compelling independent cinema, facilitates festival, theatrical, and special event bookings, and offers a full-service marketing team (marketing strategy, artwork and trailer creation, PR, social media) to independent filmmakers.