Trixie Mattel and Katya release new podcast 'The Bald and the Beautiful'
RuPaul's Drag Race alum Trixie Mattel and Katya Zamo are launching a new podcast entitled The Bald and the Beautiful. The first episode, "Nosferatu Vibes", debuts today!
Produced by podcast production company Studio71, the new podcast will see Trixie and Katya, who also star in Drag Race spin-off YouTube show UNHhhh and Netflix's I Like To Watch, tackling beauty and pop culture issues with their fun, unique and amusing spin.
"F*ggy Bald f**ks by day, wildly successful crossdressing bombshells by night. The Bald and the Beautiful with Trixie Mattel and Katya Zamo feature a pair of grizzled gay ghouls exploring the culture boundaries of modern beauty through interviews with gorgeous guests who inhabit various facets of the beauty industry. From models, moguls, influencers, drag queens, adult performers, actors, and more, Trixie and Katya break down the beauty behind it all."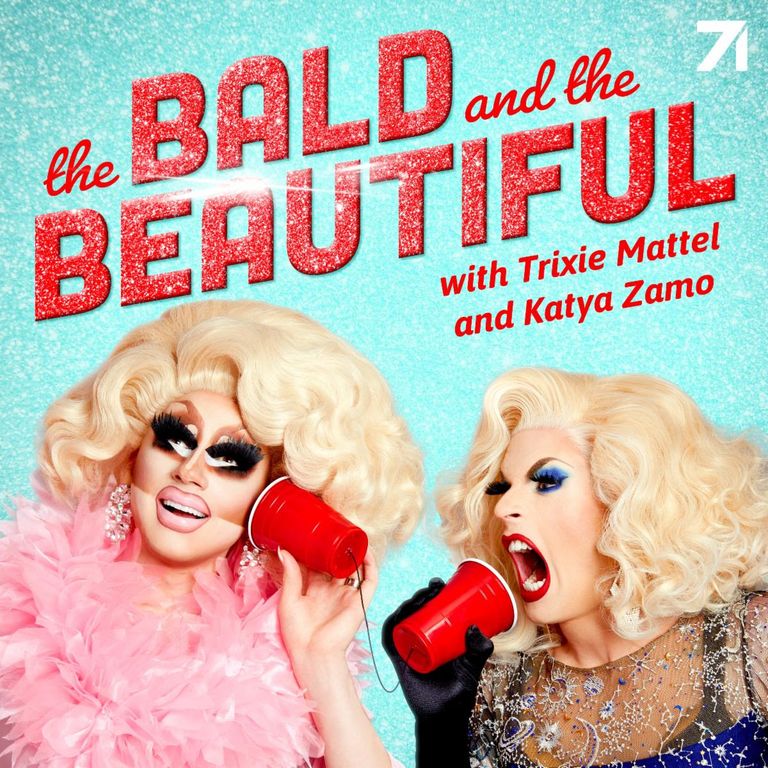 Studio71 podcast producer Analise Nelson says, "Fans of these two know how hilarious their rapport is, and The Bald and the Beautiful truly highlights that."
"From earnest one-on-one discussions about their relationship to the concept of beauty, to laugh-out-loud interviews with other drag icons and friends, we think The Bald and the Beautiful is a treasure and we hope you do too."
Katya added: "I will finally be able to tell a story without being rudely interrupted."
The release of the podcast follows Trixie and Katya's release of their book Trixie and Katya's Guide to Modern Womanhood. New episodes of The Bald and the Beautiful will be released weekly on Tuesday. 
Catch The Bald and the Beautiful on Apple, Spotify and anywhere podcasts can be found.