Tom Goss Embarks on Mini European Tour
Following the success of his latest album Remember What It Feels Like, Tom Goss hit the road in the US this summer with stops in New York City, Provincetown, Washington DC, Houston and San Diego, just to name a few; and now he's got his sights set on Europe and the UK.
That's right! All you gorgeous bears in Belgium, Germany and England will have your chance to party with Tom as he performs in the following cities/venues over the next few weeks:
Mon, Oct 23: Cafe de Musik – Antwerp
Tues, Oct 24: Tram 3 – Belgium
Wed, Nov 1: Pepsi Boston Bar – Berlin
Sun, Nov 5: Camden Club – London, with Nic Billington, Lostchild & Kehli
---
"I haven't performed in Europe in about 5 years!" Tom explained to us. "The pandemic put an end to so much of my travel. I am excited to be back."
The mini tour will end a monthlong European visit for Goss who has been enjoying some downtime in Spain.
"I've been in Spain for almost 3 weeks. I've been wandering the cities, making friends, finding lots of inspiration, and eating everything I see. I'm having an amazing time and I'm already finding it hard to leave. Who knows, maybe I'll move to Europe!"
Fans of Tom can expect his trademark wit and charm along with a solo acoustic set that will span his entire career, undoubtedly including the crowd favorite "Bears".
"Expect storytelling and music, lots of laughter and connection." Tom said.
Anyone who has ever been to one of Tom's shows knows that he is highly interactive with his audience and makes himself available for photos and hugs after the show should you want them (and why wouldn't you?!)
So be sure to clear your schedule and get out there to see Tom Goss live and in person! While you are waiting be sure to give Remember What It Feels Like another listen and you can also preorder Tom's 2024 Beefcake calendar in his webstore.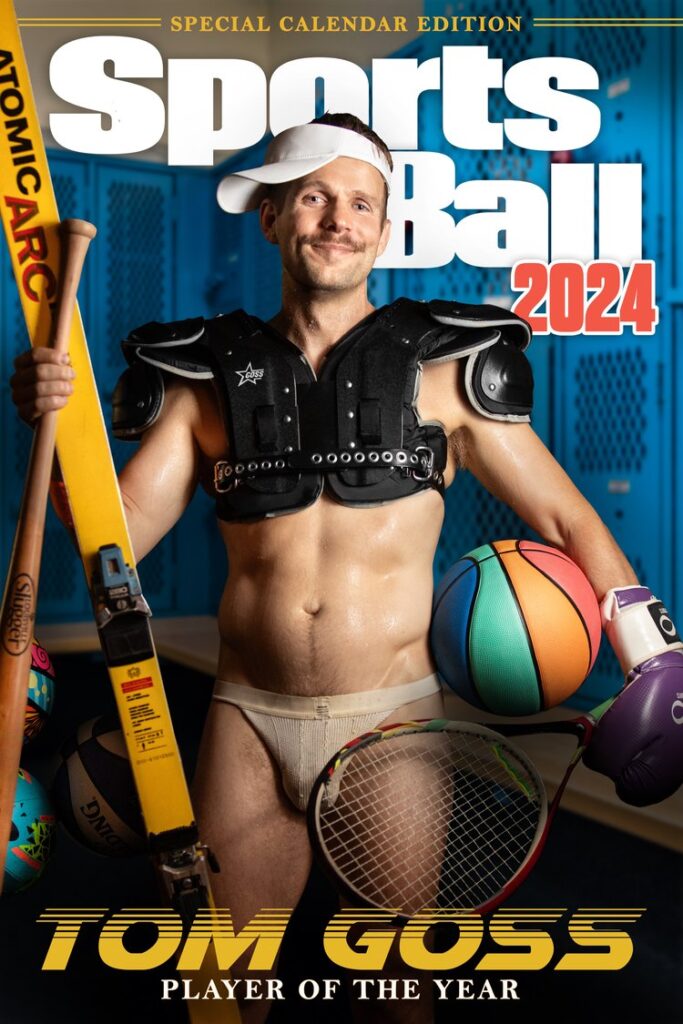 ---
And be sure to check out the Tom Goss LinkTree so you can follow him on social media and access his musical library on the major streaming platforms.