Thick 'N' Juicy Got Hot 'N' Beary at Sydney WorldPride
Even though we are seething with jealousy, we are super happy that our friend and colleague, the editor in chief of our sister publication Vacationer, Kwin Mosby, got to attend Sydney WorldPride. He said he had a fabulous time but was sure to mention the Thick 'N' Juicy parties to us, especially since they have a definitive bear vibe. Check out his photographic recap of the events below.
Australian bears really know how to party! There was not one, but five separate Thick 'N' Juicy events held during Sydney WorldPride (SWP). The events included the sold-out Welcome Party on February 24, Harbour Party on February 26, the sold-out Sunset Boat Party on March 1, the sold-out Beefcake Party on March 3, and the Big Closing Party on March 5. 
Even though most of the SWP events were sold out, there were other activities and parties held outside of the global Pride event's programming. If you've never been to one of these epic dance party events, you want to consider adding it to your trip itinerary if you plan on visiting Oz.
The parties – primarily beefy gay men – have a coat check to allow guests to shed their clothes to show off their favorite fetish gear. Local and visiting DJs spin at these events, which usually run until the early morning hours. It's an incredibly friendly party to mix and mingle with the locals or out-of-towners, so no need to be a wallflower! Wayne G (UK), Per QX (Sweden), Corey Craig (USA), Shigeki (Singapore), ENN (Brisbane), Duchess Kay (Melbourne), and Amanda Louise (Sydney) were the talent on tap during the events held during WorldPride.
In fact, their Good Friday event is going down at Chasers in Melbourne on April 7 (Get Tickets | Join Event on Facebook), and an Easter Saturday event at the Oxford Art Factory in Sydney on April 8 (Get Tickets | Join Event on Facebook). If you need some fun inspiration, check out a photo recap of some of the Thick 'N' Juicy events held at the end of February and first week in March.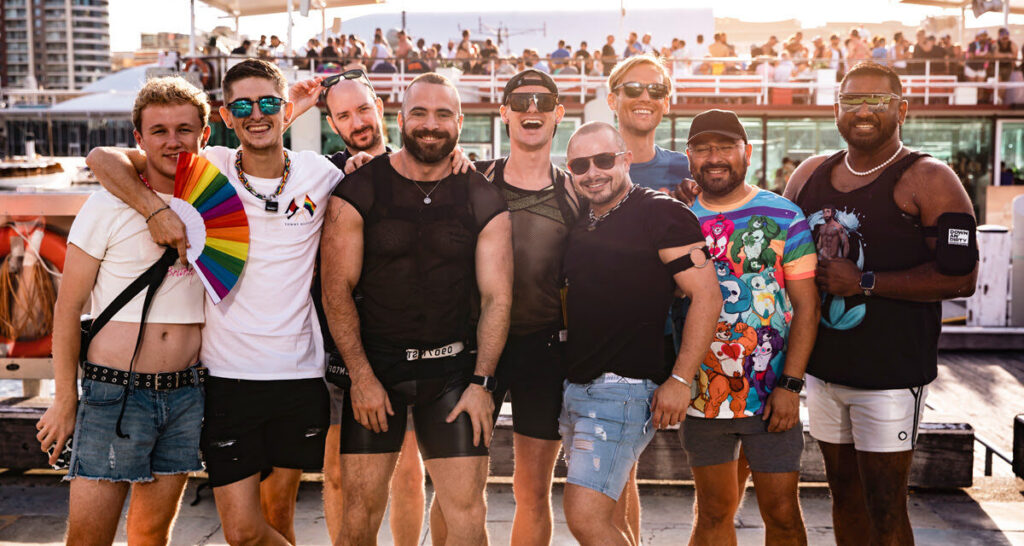 (Photos courtesy of Thick 'N' Juicy)
Visit the Thick 'N' Juicy website to find out more about their events, and you can also follow them on Facebook and Instagram!
This article was originally published on our sister site Vacationer.