The Ultimate Pride Playlist Curated by DJ Duo Santo
We all know the go-to Pride music playlist entries: Gaga's "Born This Way," Diana Ross' "I'm Coming Out," RuPaul's "Supermodel,"… the list goes on. But beyond the well-known Top 40 entries lie many lesser-known songs that may strike an even stronger queer chord in you. Enter DJ duo, remixers and music producers Santo.
For the past few years, Santo have been making a name for themselves as one of the top DJ acts at bear parties in LA, Palm Springs, Puerta Vallarta and elsewhere. Inspired by their vast musical backgrounds, Latin roots, and queer influences, Santo – also known as Irvin Escobedo and Victor Pineda — have a range that reaches a variety of genres on the spectrum.
We asked Santo to put together a special playlist for Pride, and to tell us 10 songs in particular they think are great for the season, and why. Here's what they picked:
1. "You Will Respect Me" by Drazzit
Santo: High techno energy and a straightforward powerful message from none other than the lovely Dominique Jackson — what more can you want?
2. "Shake the Dice (Pirupa Remix)" by Tong, Rogers, Pirupa
Santo: Junior LaBeija. That's it. If you don't know, go watch Paris Is Burning.
3. "Rise" by Purple Disco Machine
Santo: This track by Purple Disco Machine featuring Tasita D'Mour is funky, fun and we love playing it during our sets for its message of unity and standing together. It's never a miss at our gigs.
4. "You Make Me Feel" by Solardo, Comanavago
Santo: This rework of Sylvester's "You Make Me Feel (Mighty Real)" is another banger that we love to play when the floor's packed and the crowd is living. "If there was one artist… who truly exemplified disco's new language of ecstasy it was Sylvester"–Peter Shapiro. This rework definitely does Sylvester's music justice.
5. "A Quien Le Importa" by Thalia
Santo: This song was one of those songs that wakened the gay living in us boys back in 2002. Its high energy and words scream pride. If you don't understand Spanish, Google translates the lyrics for yah.
6. "Born This Way" by Carl Bean
Santo: We think everyone should know this track and it speaks for itself on why it's a Pride anthem. Its upbeat, groovy bass lines and screaming "I'm Gay" at the top of your lungs is just freeing. Instant classic.
7. "Workout" by Rendez Vous
Now not every Pride anthem is a happy dance club track. This track is powerful and just makes you rock out to the homoerotic undertones in the lyrics. "We're sweating in the locker room / I'm looking at them." C'mon!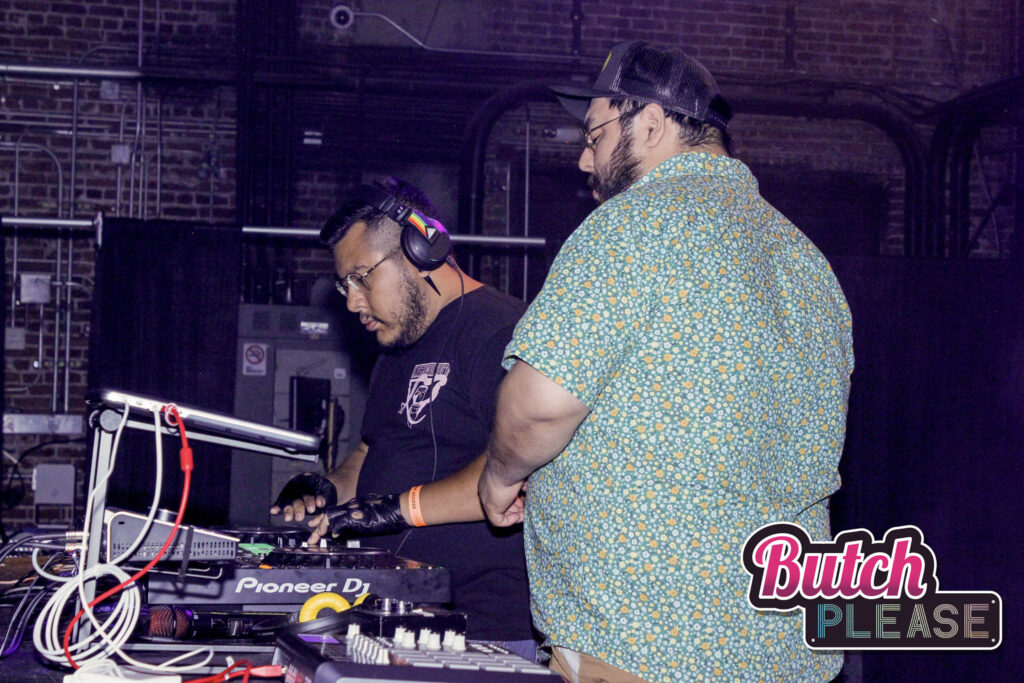 8. "Take Back the Power" ­by The Interrupters
Santo: With the climate of the way things are right now, we have to remember our roots and what and especially who fought for everything we get to enjoy today. This song's energy is great, especially live, and reminds us of what we gotta do.
9. "IPC" by Light Asylum
Santo: Another track that should remind us of injustices we've faced as a community and that if one of us is attacked, we're all hurt. The closing statements in the track resonate powerfully with us.
10. "Shame / Desire" by Habits
Santo: This track is heavy with the words that make us self-reflect and draws you in with the infectious beat. When they drop "My insecurity isn't cute anymore" oof.
---
Be sure to check out Santo's LinkTree for more music and to follow them on social media!