'The Santa Closet' is a very hilarious and important take on Santa's coming out
While walking into the theatre to view a performance of Houses On the Moon Theater Company's hilarious one-person show The Santa Closet, written and performed by Jeffrey Solomon, I fully expected it to be hilarious. The synopsis of the play is extremely funny on its own. But after viewing it I must say that Mr. Solomon's hysterical take on Santa's coming out coinciding with a young boy's gender awakening exceeded my expectations.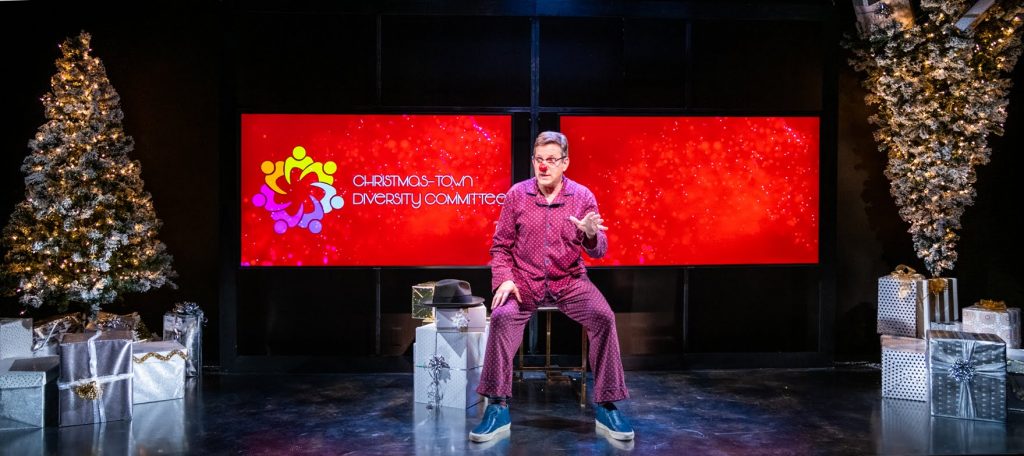 In The Santa Closet, young Gary has one wish for Christmas – a doll. Even though Gary's father disapproves, his mother fully supports what she feels will make him happy. Gary drafts a letter to Santa, which ultimately ends up reaching the North Pole, asking Santa specifically for a doll.
However, because of Santa's denial of his own sexual identity and his usual avoidance of sensationalism, he declines Gary's request. What follows is an outrageously humorous and scandalous series of events that pushes Santa further and further out of the closet.

Presented as a mockumentary where characters are being interviewed about their experiences surrounding the incident that becomes known as "Santa-Gate", Solomon introduces us to a very cleverly conceived and implemented cast of characters, who all have their own ideas, backstories and encounters with Santa and Gary. From the hilarious Jose, a flamboyant man who was once rejected by Santa in a gay bar, to the sassy Cheyenne, Gary's best friend and fellow doll lover, all these characters have something relevant to say.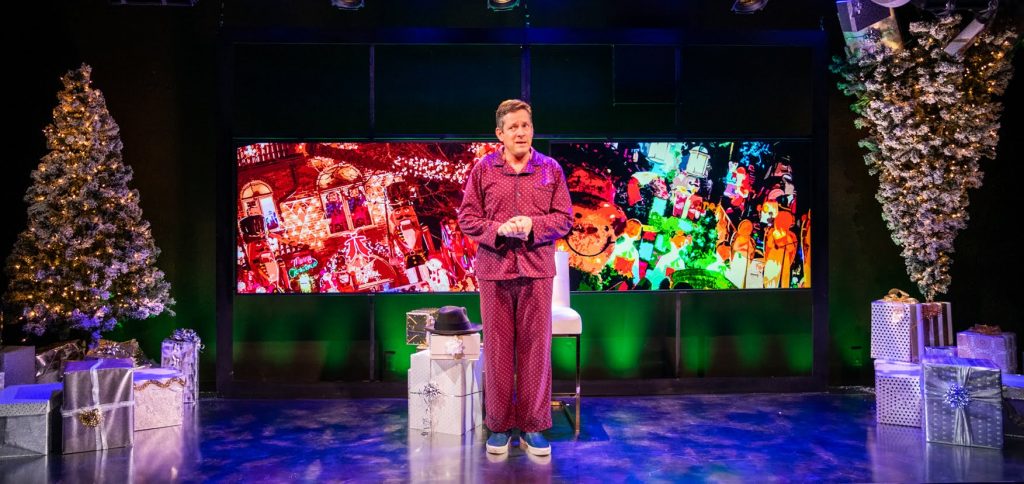 Underneath the hilarity of Solomon's clever writing and flawless characterizations, is a piece that examines gender and sexual identity in a heteronormative society that rejects us before we have a chance to accept ourselves, and how the fear of rejection threatens to damage our relationships with ourselves and others by not providing space for those who need to be inspired to live their truth.

Solomon and co-directors Joe Brancato and Emily Joy Weiner do a fantastic job of balancing everything out. We understand that the play has a message without being assaulted with it, and we are also given the chance to laugh without undermining the importance of the subject matter.  

I enjoyed the set choices; the use of HD screens to assist with location changes and to project the hilariously clever newspaper articles was very effective. The use of very simple props and costume adjustments to assist with characterization was also very effective.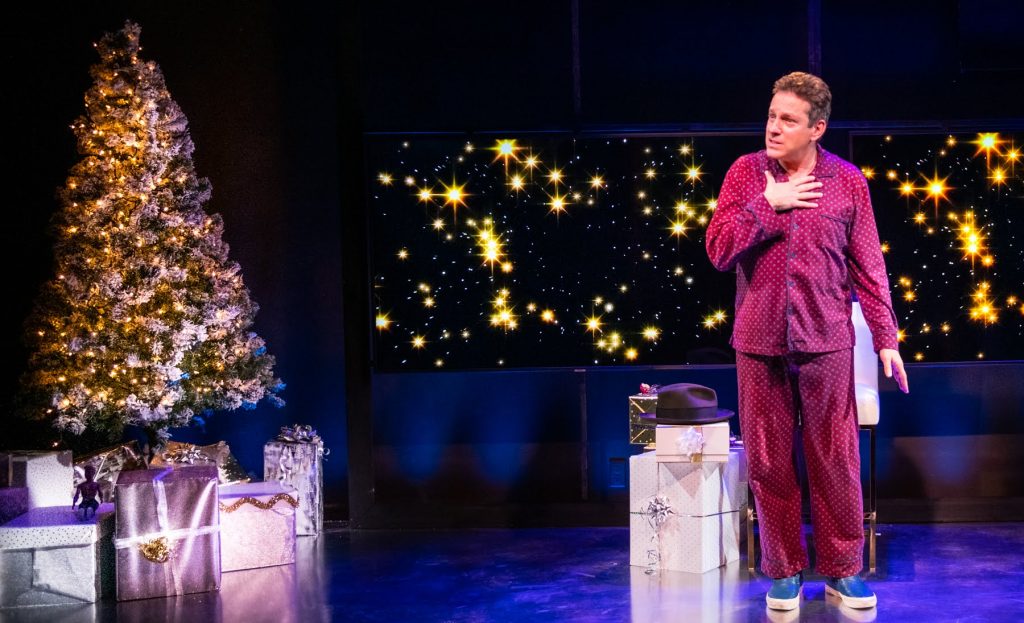 The Santa Closet should be on everyone's wish list this holiday season!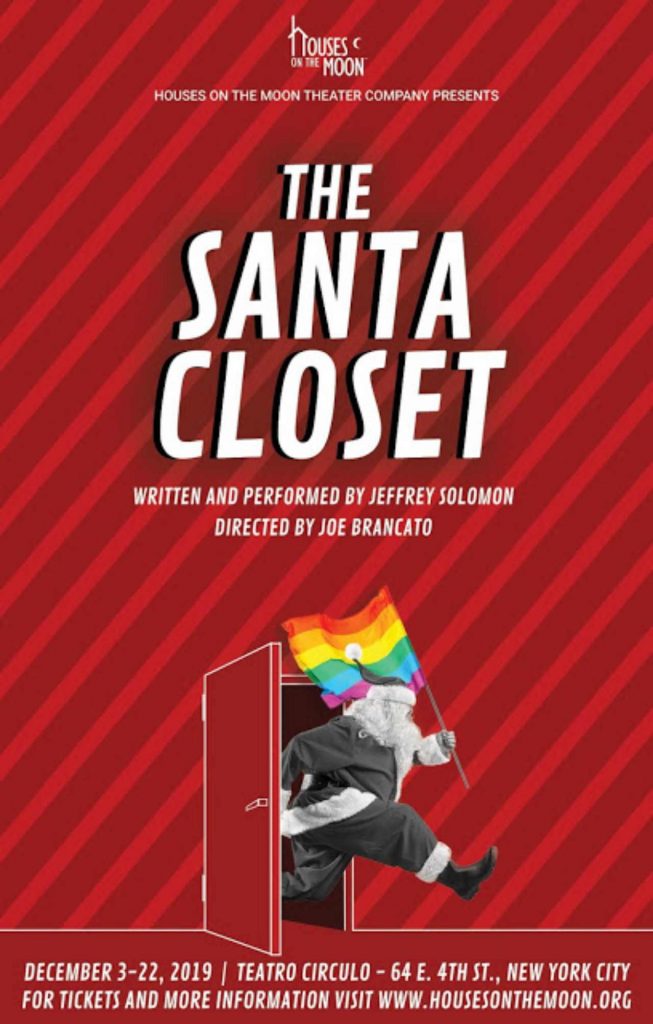 The Santa Closet will run from December 3 – 22, 2019 at Teatro Circulo, 64 E. 4th Street, New York, NY. The performance schedule will be as follows: Wednesdays and Thursdays at 7 pm, Fridays at 8 pm, Saturdays at 2 pm and 8 pm, and Sundays at 3 pm.

For more information and to purchase tickets, please visit www.housesonthemoon.org.