The Sandman delivers noteworthy queer representation
Neil Gaiman's The Sandman has resonated with the LGBTQ+ community since the comic's initial debut in print in 1989. It provided representation for us in a popular medium at a time when prejudice against our community was at an all time high as a result of the ongoing AIDS crisis.
Through the years there have been many attempts to bring this epic tale to the screen, but all have failed, until now. Netflix debuted its first season of The Sandman on August 5 and the reason they succeeded is because Neil Gaiman himself was intimately involved in the development of the series and served as an executive producer.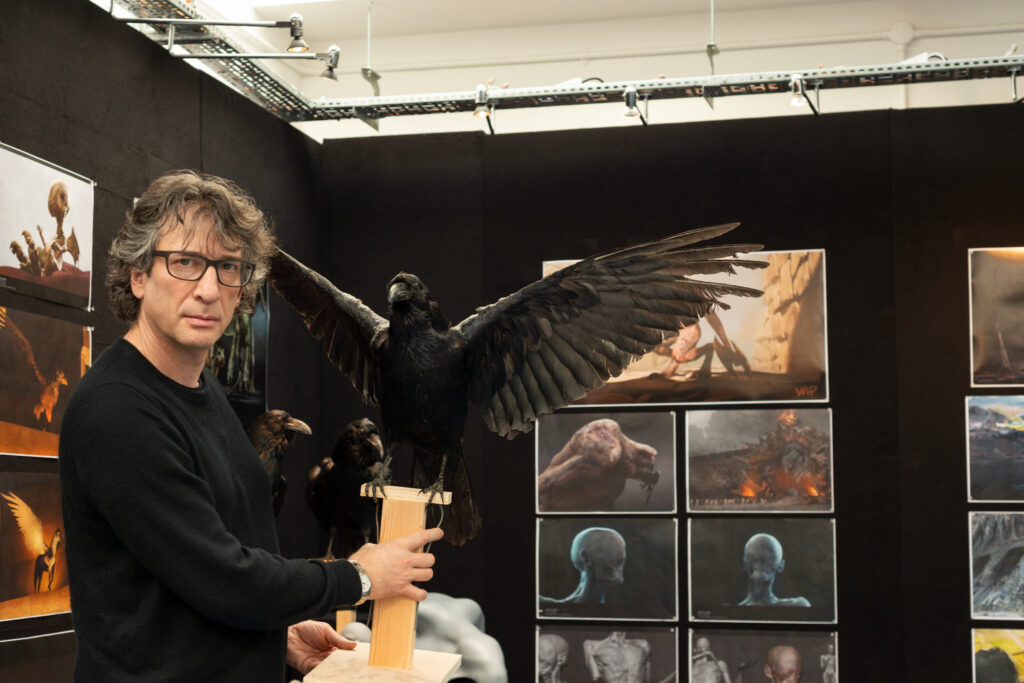 The queer representation to be found on the show works so magnificently because of its casual nature. The characters just happen to be queer, its not the defining feature of any one character or used as a big plot point, it just is, which is how Gaiman wrote these characters in the first place. Speaking with The Queer Review Gaiman said:
"We didn't really change anything, that was how they were when I wrote them, that's always how I've written characters…When I was writing it—and today—I had gay friends and I had trans friends. I wanted to see them represented in the comics that I was writing, and it felt to me like if I wrote comics and left them out, then I wouldn't be representing my world, or the world that I was in, or the world I was perceiving accurately, bravely, or truly. And that's the point of art. So, for me, it was just a given."
Fans of the show will tell you; queerness abounds within the world of King Morpheus, also called The Sandman, or more simply Dream. The story begins with Morpheus being imprisoned by a mortal wizard who holds him captive for over a century. Upon his escape, Dream sets out on a journey to reclaim his lost tools, which are objects of power that help him rule over the Dream Realm. The following is a roundup of the LGBTQ+ characters and elements to be found in the series, so, needless to say, if you haven't seen it yet, then there are spoilers ahead.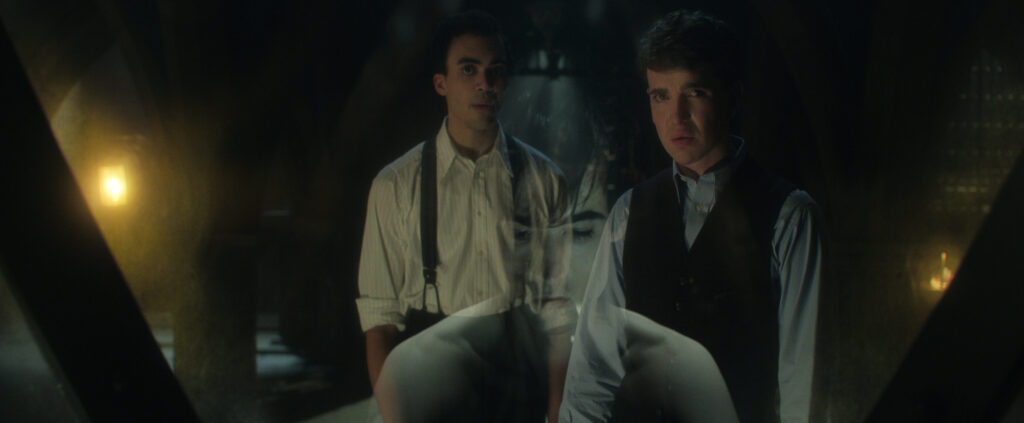 Alex Burgess & Paul McGuire
Alex is the son of Roderick Burgess who imprisoned Dream in his glass prison that was mystically fortified by runes, binding Morpheus within its limits. Alex as a child was sympathetic to Dream and wanted to help him escape but ultimately aided his father in keeping Dream captive in order to win his father's love and approval. Alex just so happened to be gay and fall in love with Paul McGuire who worked on the estate. Paul ultimately helps Dream to escape his prison by 'accidentally' breaking the rune barrier holding Morpheus at bay.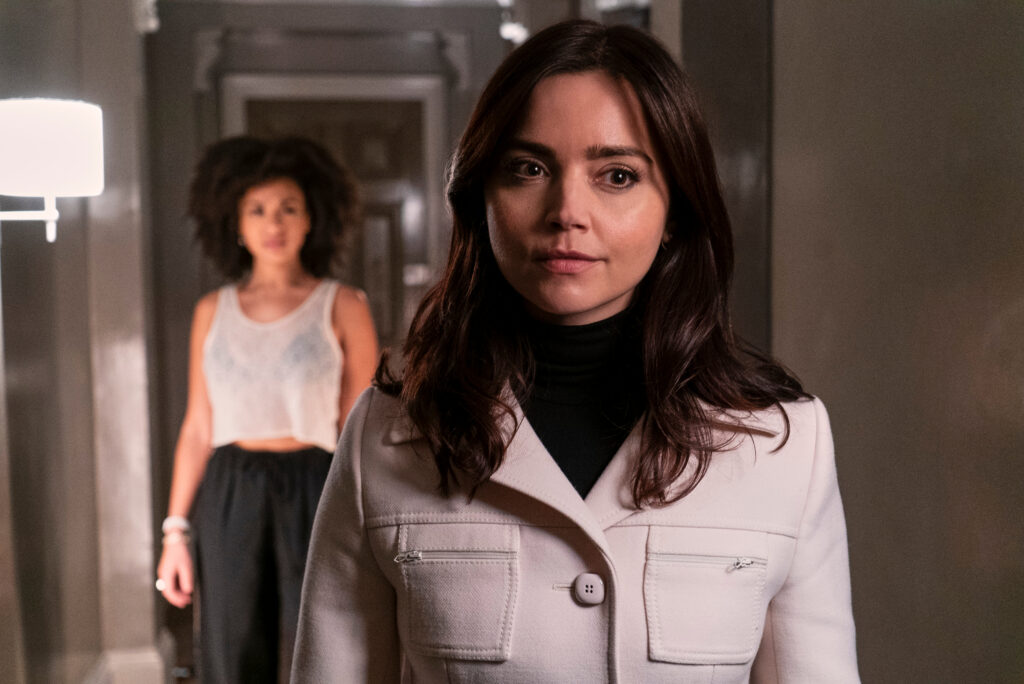 Johanna Constantine
An occult detective and exorcist, Johanna Constantine is enlisted by Morpheus to help him retrieve his pouch of sand which was stolen from him while in captivity. After coming into possession of his magical sand, Constantine carelessly left it with her ex-girlfriend Rachel who has been abusing its power.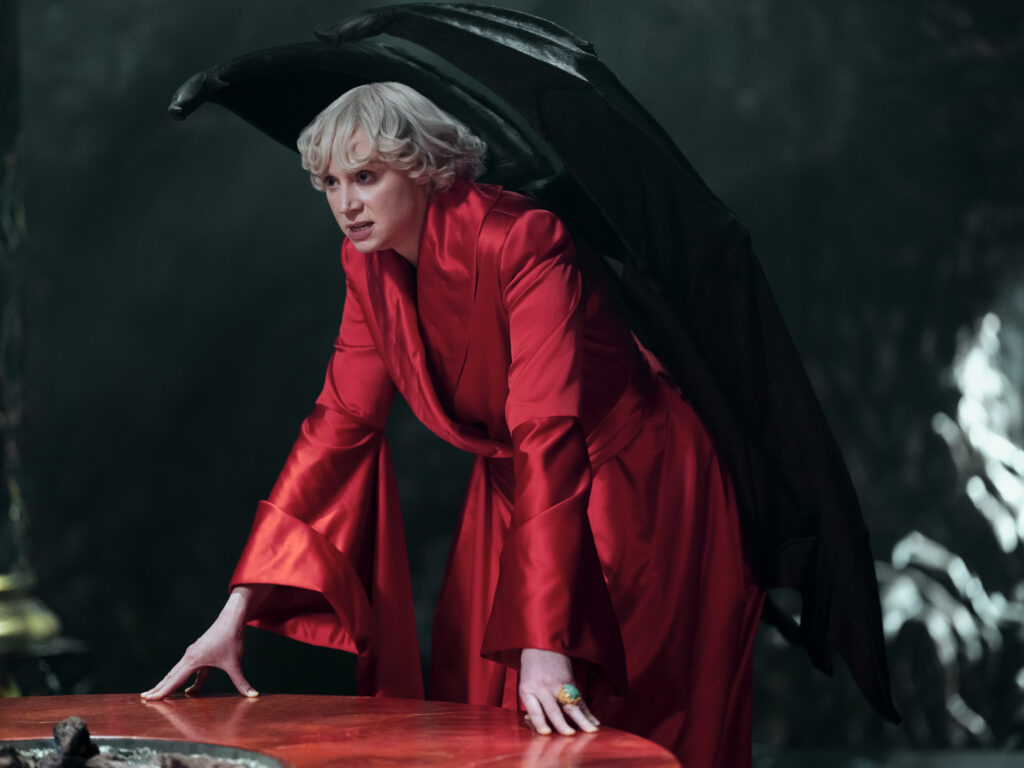 Lucifer Morningstar
The beloved Gwendoline Christie plays The Devil in the show. Famous for her gender non-conforming roles in Game of Thrones and Star Wars, Christie delivers the same for The Sandman. However, instead of portraying the character as male or female, Lucifer comes off as utterly genderless, which seems closer in tone to the character Gaiman originally wrote. Dream seeks an audience with Lucifer in order to regain his helmet, which came into possession of one Hell's demons after it was stolen from him. Christie's performance is masterful in its simplicity, a true stand out.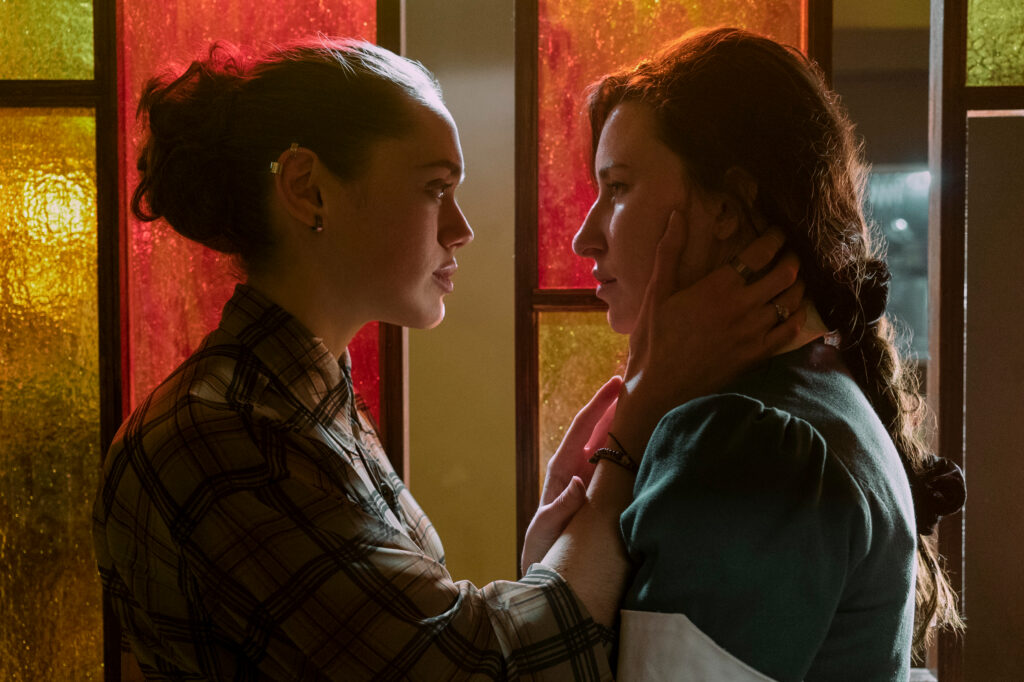 The Diner Patrons
John Dee has possession of Morpheus' magical ruby and decides to use its power to make his dream a reality. His dream is deceptively simple, he wants everyone in the world to tell the truth. He triggers the power of the ruby while inside of a normal, run of the mill diner. We follow the diner patrons as they devolve into violence and hear about the same happening to the world outside through the news playing on the tv.
Before killing themselves or each other, the ruby forces all of the patrons to tell the truth about themselves and their desires. As such the cook Marsh informs Bette, the waitress, that he's only dating her as a means to get access to her (college age) son who he's been sleeping with. A brokenhearted Bette looking for comfort and affection finds it in Jude, the only character definitively defined as a lesbian at the top of the episode. Marsh later hooks up with Garry in the kitchen. Garry, fed up of being in a loveless, sexless and controlling marriage with his CEO wife Kate looks for release with the only too eager cook. Meanwhile, Kate is getting it on with Mark, a young man seeking employment at Kate's company.
The bottom line of the episode would appear to be two-fold. Sexuality would be a much more fluid thing for people if we were honest with ourselves and the little white lies we tell each other and the suppression of our impulses and opinions is what keeps society going; it's the thin barrier protecting us from the utter chaos we are capable of.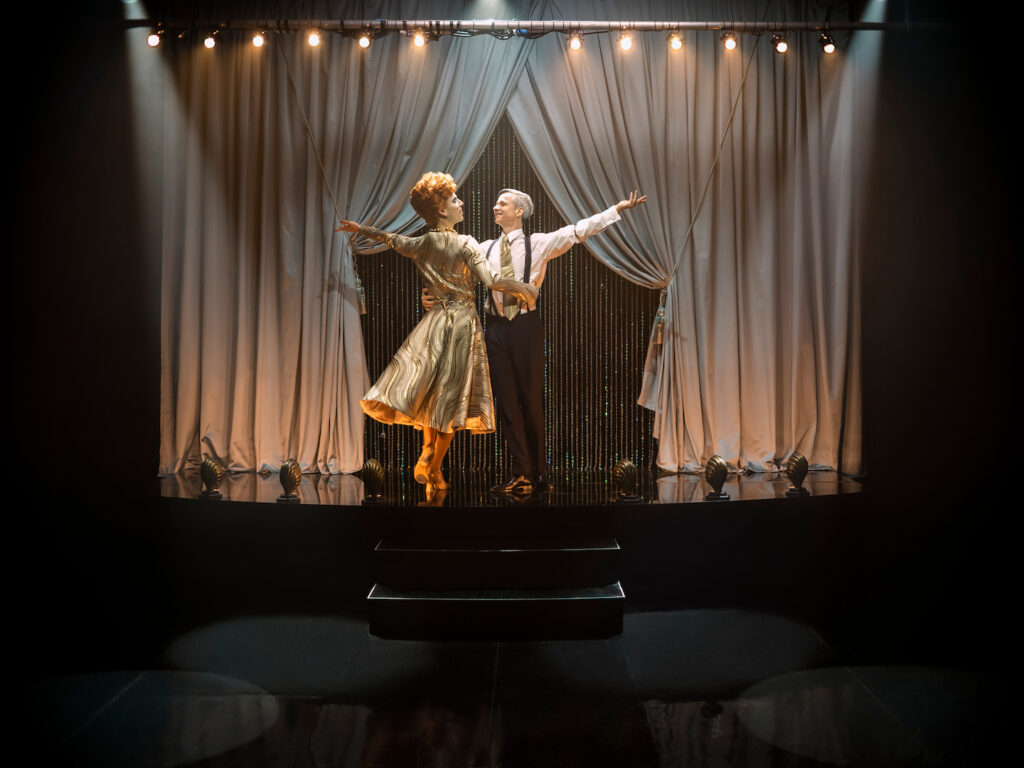 Hal Carter
Played by John Cameron Mitchell of Hedwig and the Angry Inch fame, Hal is the owner of the B&B in Cape Kennedy, Florida where Rose Walker goes in search of her younger brother Jed. Hal is queer and an aspiring performer, moonlighting as a drag queen and cabaret artist. He becomes one of Rose's closest friends and allies in the second half of the season which centers on Rose since she is The Vortex, a being naturally able to attract and manipulate dreams. When disturbances created by her power affects the Dream Realm she falls onto Morpheus' radar as someone who can help him track the missing nightmares from his kingdom and as a potential threat who could destroy the world.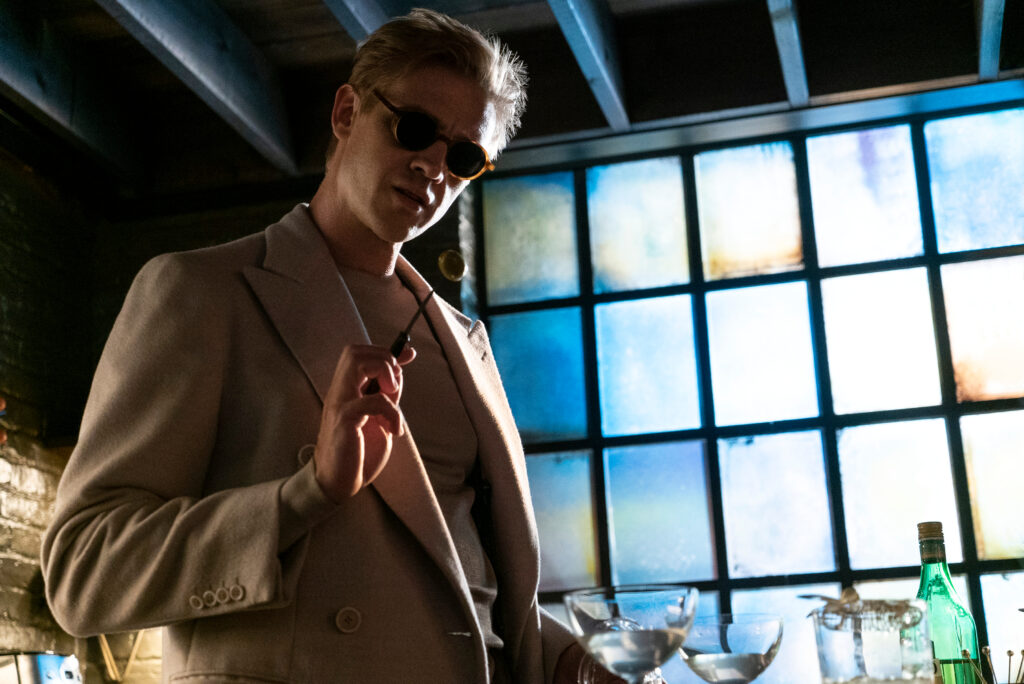 The Corinthian
The Corinthian is a nightmare created by Dream to mirror humanity's darkness back to them in their subconscious as a way of helping them overcome their fears or scaring them straight, so to speak. Bored of that, The Corinthian breaks loose from the Dream Realm to experience the pleasures of darkness for himself. He is the primary antagonist to Morpheus throughout this first season.
As we follow The Corinthian's journey, we see him sleep with Rose's friend Carl as a means of tracking her down so he can use her powers to keep Morpheus at bay. We also see The Corinthian seduce a would-be serial killer posing as 'The Boogieman' at a killer's convention of which he is the keynote speaker.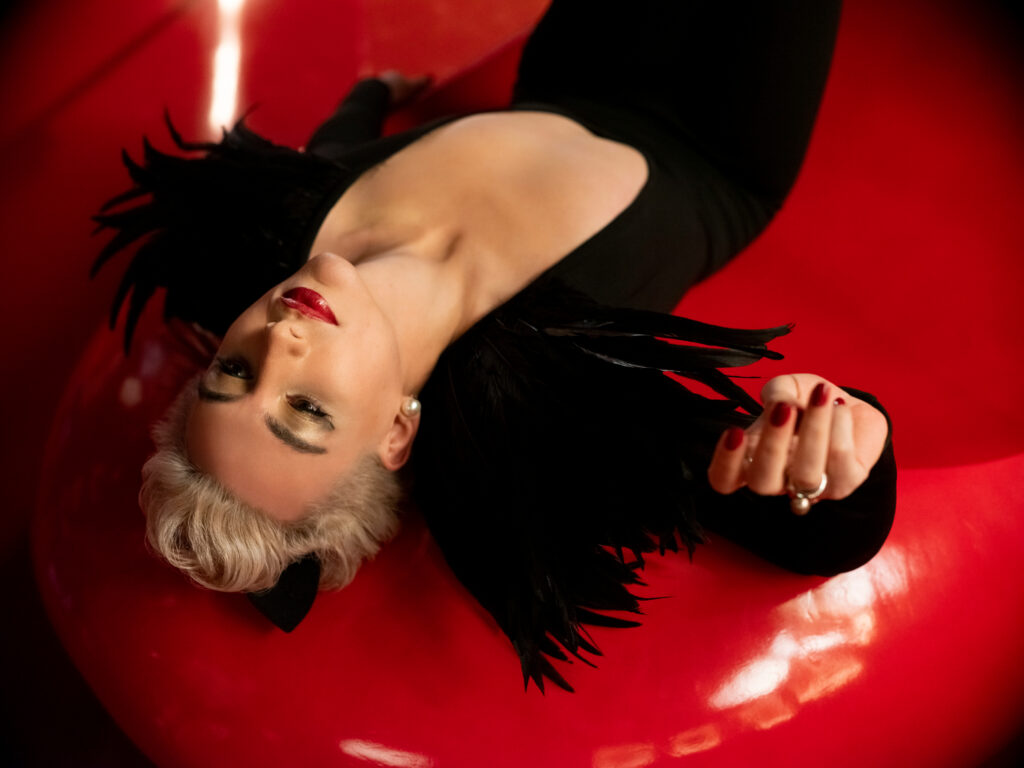 Desire
And then there's Desire, a sibling to Morpheus with an axe to grind. Desire is the mastermind behind many a scheme to destroy The Dream King, setting in motion plans that would give rise to Rose Walker as the Vortex and having Morpheus fall in love with a woman that would betray him.
Desire is written as androgynous, capable of appearing as male, female, neither or possibly both and is portrayed by nonbinary actor Mason Alexander Park, to great effect. They absolutely steal every scene they are in. You will not be able to take your eyes off of Desire and you will leave the show wanting more from them.
Though filled with spoilers about the show, this recap of events above really do nothing to give anything away. The show is a wonderful escape and visually stunning. Tom Sturridge does a fantastic job playing Morpheus. The show itself should take pride in not only its queer representation but that of persons of color as well. It's a masterful adaptation of the source material that remains true to comic books. It's a quick, wild and fun ride, highly recommended.
The Sandman is currently streaming on Netflix. Click here to check it out.
This article was originally published on our sister site, Queer Forty.