"The Mythical Black Bear" is an intriguing part of the Bear community, where identity, culture, and history intersect. Though sometimes overlooked, I've been blessed with having many as my closest friends.
Amid the diverse spectrum of the gay community, the Bear subculture stands as a testament to celebrating body positivity and embracing one's true self. In this exploration, we embark on a journey to unravel the history and experiences of Black men who proudly identify as Bears within the gay community.
Black Bears in the Bear community play a vital role in reshaping narratives, pushing boundaries, and challenging conventional definitions of body beautiful. They navigate a world that has historically marginalized and imposed rigid norms on non-white bodies, and by embracing the Bear identity, they create a space for themselves and others to authentically express their true selves.
In delving deeper into the history of Black Bears, we unearth a dynamic and shift to what's been perpetual behavior. Their unique experiences within the Bear community tell stories of perseverance, and self-acceptance in a society that can sometimes be unforgiving. This article aims to spotlight the voices, challenges, and triumphs that shape the distinctive narrative of Black men who proudly identify as Bears, adding a vibrant and vital chapter to the evolving story of the Bear community.
His-Story in the Cave
The history of Bears of color within the LGBTQ+ community is a significant yet often underexplored facet of the larger Bear subculture. We preach inclusion even in these spaces, but are we really? Do all Black Bears pass the paper sack test?
Even with it's very first Bear to podium at IML 2023, does this change or make "Big Boys" more palpable and accepted? Maybe, overtime in my opinion. A clear standard that all of us are beautiful, no matter where we are; competition or otherwise.
Bears, as a distinct community, began to emerge in the 1980s, notably in the United States. Initially, this subculture celebrated larger, hairier, and often more rugged-looking men who didn't conform to the traditional ideals of gay male attractiveness, which had leaned towards a more slender and muscular physique.
Bears of color have their roots in the broader history of LGBTQ+ people of color. In fact, many Black, Latino, Asian, and Indigenous LGBTQ+ individuals embraced the Bear identity as a way to push back against stereotypes and to celebrate their diverse backgrounds. They sought refuge and camaraderie within this subculture that didn't conform to narrow beauty standards and encouraged self-acceptance.
The exact moment of recognition may not be precisely documented, but it's safe to say that as the Bear community began to emerge in the late 20th century, Black Bears were already participating. Identity with them was a way to challenge stereotypes, combat racism, and find a sense of belonging within a subculture that valued self-acceptance and authenticity.
History remembers the triumphant in its wins, but it also remembers the victories through its struggles.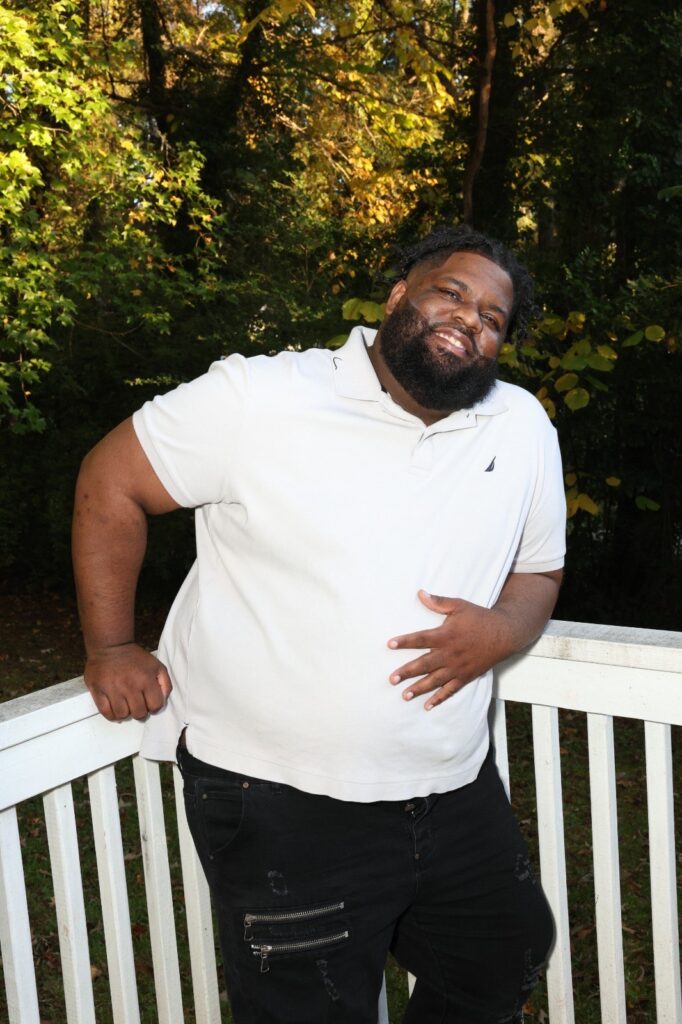 Finding Honey in our own Hives
Bears of color have created their own events and parties, specifically catered to big boys of color, for several important reasons:
Representation and Visibility: These events provide a platform for underrepresented members of the Bear community, giving them the visibility and representation, they often lack in mainstream Bear gatherings. This is essential for individuals who seek a sense of belonging and camaraderie with people who share their unique experiences.
Cultural Celebration: Big boys of color often have shared cultural backgrounds, experiences, and interests that are distinct from those of white members of the Bear community. Events catering to this demographic offer an opportunity to celebrate these shared cultural connections. It allows participants to embrace their identities fully.
Body Positivity: These events often have a strong body-positive message that resonates with big boys of color who may face different body image standards and stereotypes within both the LGBTQ+ community and their cultural communities. They provide a safe and affirming space to embrace diverse body types.
Addressing Discrimination: Discrimination and biases, including racism, is prevalent in various LGBTQ+ spaces, including Bear events. These separate gatherings offer an alternative where participants can avoid or address such discrimination in a more controlled and supportive environment.
Empowerment and Leadership: Organizing and hosting their own events and parties empowers big boys of color to become leaders within their subculture. This demonstrates that they can take charge of their own representation, challenge stereotypes, and create spaces where they can be themselves without fear of judgment.
In summary, events and parties catered to big boys of color serve as important platforms for representation, cultural celebration, empowerment, and community building. They create spaces where underrepresented individuals can celebrate their identities and connect with like-minded individuals who share their experiences and challenges within the Bear community. Big Boy Pride, The Black Bear Brotherhood, Plump Atlanta, etc. events were created as an extension for the promise that Bears of color be seen and heard. These gatherings play a vital role in promoting inclusivity and real diversity in the larger LGBTQ+ world.