The Golden Girls could receive a sci-fi animated spin-off
Sometimes life is like a giant weenie roast, and we're the biggest weenies… But sometimes life gives you the potential of The Golden Girls, but based in space and animated, and for that, we can only say 'f*ck yeah!'
In The Golden Girls 3033, our four favourite queer icons are catapulted into the future after discovering the fountain of youth. This, essentially, seems to have made them immortal enough that they are still up to all their old shenanigans in the year 3033.
Developed by Mike Hollingsworth, who has previously worked on BoJack Horseman and Tuca & Bertie, the five-minute pilot was shared exclusively via IndieWire, which further explains the concept for this potential new series.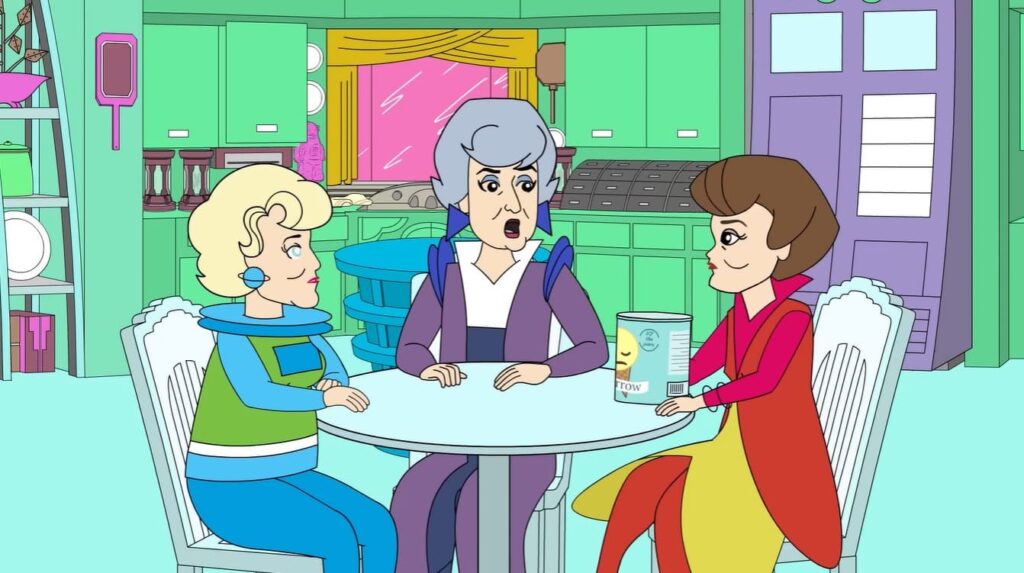 Set more than 1,000 years in the future (as we said before, the year 3033), Hollingsworth reimagines the beloved sitcom by giving it a sci-fi makeover, and making some small tweaks, such as making Stanley a barely incomprehensible alien, and giving Sophia a huge, yellow robot body.
You might be worried that this means Hollingsworth said goodbye to everything that made The Golden Girls special, but that is far from the case. "It's ultimately a celebration of the material," Hollingsworth tells IndieWire. "With this concept, you're getting the original performances. These are the words that Susan Harris wrote, and these are the performances that she oversaw as a director."
Hollingsworth also acknowledges the LGBTQ+ audience that has flocked to the sitcom over the years and hopes that, if The Golden Girls 3033 is commissioned, he will be able to put more queer voices "in the driver's seat."
You can watch the animated The Golden Girls 3033 5-minute pilot in all its glory below!
This article originally appeared on our sister site, Gayming Magazine.