The Gay Men's Chorus of South Florida welcomes inspirational musician Tom Nichols to Board of Directors
On Thursday, March 2nd, the Gay Men's Chorus of South Florida Board Chair Fred Boykin officially welcomed inspirational singer/songwriter Tom Nichols to the Gay Men's Chorus of South Florida Board of Directors.
Nichols serves as the organization's 13th member, alongside other recent members, including Mayor Judy Paul of Davie, Erick Eldridge, Director of Special Events at Seminole Hard Rock Hotel & Casino Hollywood, and Johnnie Mejia, VP of Sales and Client Experiences at PNC Bank.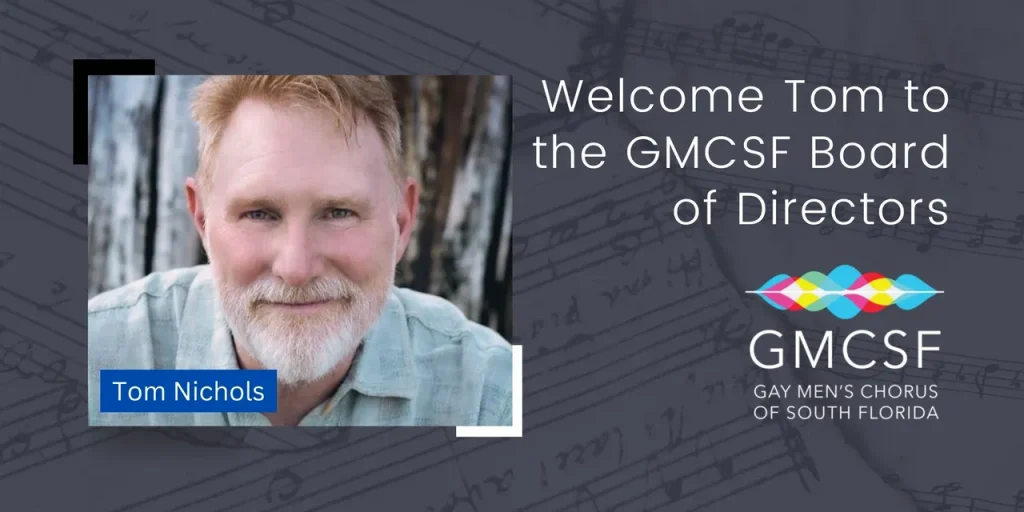 Tom Nichols is an accomplished musician with over 40 years of experience creating, performing, and producing music. He's written and collaborated on hundreds of songs ranging from classical, folk, rock, and pop to inspirational music and several improvisational piano and instrumental works. Working with mainstream artists, he has produced dozens of full-length albums, co-produced an independent musical on film, directed various choirs, and taught guitar and voice.
Mr. Nichols has received numerous accolades, including high honors from the Mid-Atlantic Song Contest for "Perfect Circle of Gold" and "Wind to Carry Me." In addition, Tom's album, TRUST, was received with great acclaim and consistently favorable reviews.
Photos by Ric Ide
Tom earned his business degree from Virginia Tech and is also a graduate of The Recording Workshop (a recording engineering school) in Chillicothe, Ohio. Accomplished in the business world as well, Tom is the chief operating officer for The Arcus Foundation. He previously served as the chief financial officer for The Heinz Center, World Wildlife Fund, and The African Wildlife Foundation.
Learn more about Tom Nichols on his website.